The Chairshot Joins With eWrestlingNews!
Big announcement about the future of The Chairshot and our amazing content!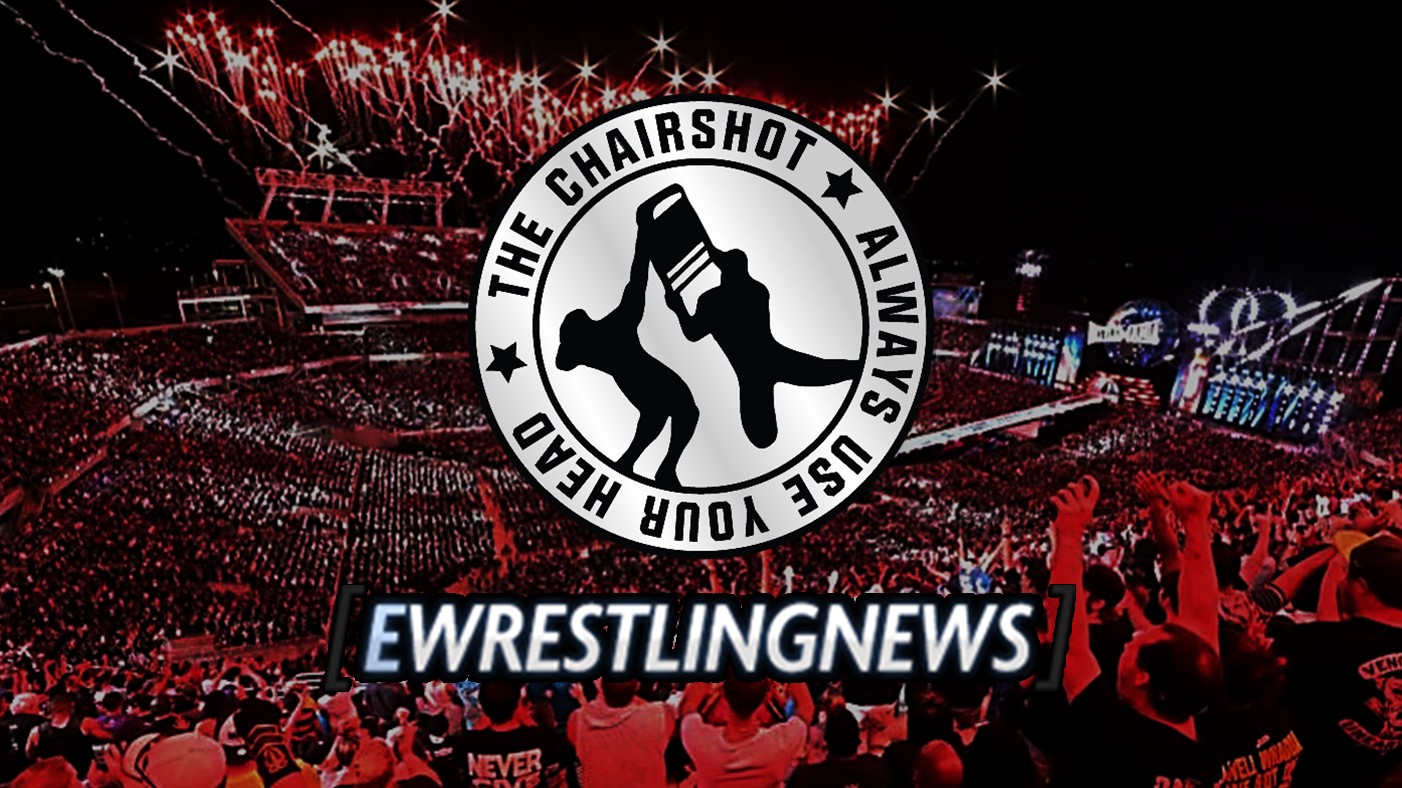 Greg DeMarco shares a big announcement about the future of The Chairshot and our amazing content!
I am extremely excited to announce that The Chairshot is joining up with eWrestlingNews!  This move comes after 6-weeks of hard work in the background working to develop the best partner for The Chairshot's opinion, coverage, and podcast content.
Why make this move?
We have established our brand as the leader in this area, but we continue to do that in a very challenging marketplace. I don't want to be competitors with our competitors–our content is better than that! Our team is better than that! Accelerating 10-20 years of growth is impossible in the current landscape, which made EWN the perfect partner in this move.
EWN is a leader in wrestling news, with a team of writers who stay on top of the news cycle, while allowing you (the reader) to form your own opinion. The readers of the site are highly engaged, which makes them the perfect complimentary piece to you–The Chairshot readers!
What we provide–opinion, coverage, and podcasts–fills a need at EWN as well. As are providing the angle, the slant, the attitude. We get to be the personality of the site, and help launch it into the top tier of wrestling sites.
When is this happening?
We are currently working to set-up all of the writer accounts at EWN, and are developing a migration plan for the content. Until the "go live" date is set, all of our content will still be available right here at The Chairshot.
What about The Chairshot as a brand?
That is a great question that I have been asked a lot over the past two weeks, and I am excited every time I am asked. We are NOT ending The Chairshot as a brand. The leadership team at EWN (which I am joining) is very supportive of the brand, and any steps we take to keep it living and thriving. Far too much time, effort, blood, sweat, tears, and dollars have been invested in the branding of The Chairshot to abandon it, and we will not let that happen.
But I still have questions!
I know you do, and I am here for you! Feel free to email me directly at gregdemarco@thechairshot.com (that email address is staying active, by the way), or hit me up on social media @ChairshotGreg (Facebook, Twitter, and Instagram).
Change is always a challenge, and our team is here to make it happen for you. But as we move along, please keep one thing at the forefront: Always Use Your Head!