The Chairshot Joins With eWrestlingNews!
Big announcement about the future of The Chairshot and our amazing content!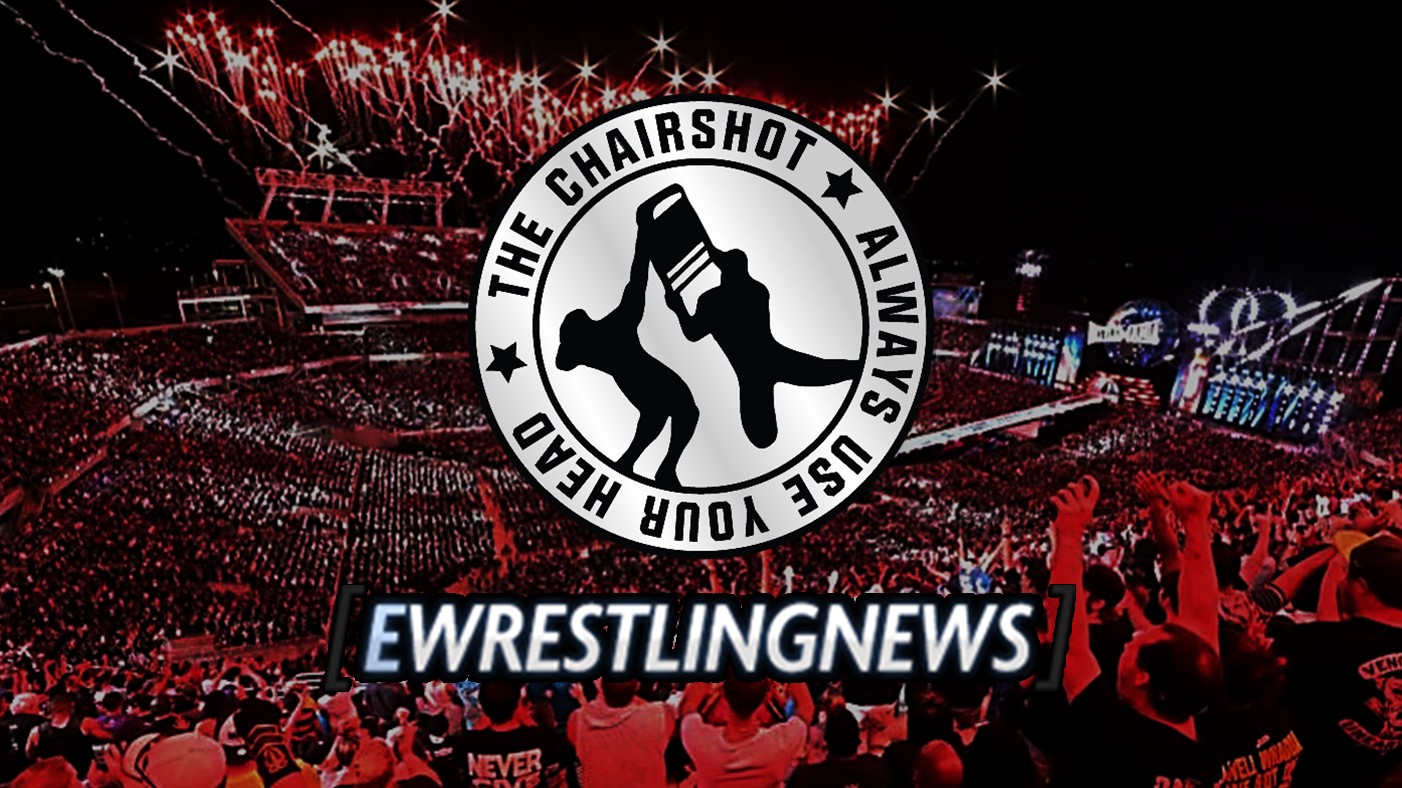 Greg DeMarco shares a big announcement about the future of The Chairshot and our amazing content!
I am extremely excited to announce that The Chairshot is joining up with eWrestlingNews!  This move comes after 6-weeks of hard work in the background working to develop the best partner for The Chairshot's opinion, coverage, and podcast content.
Why make this move?
We have established our brand as the leader in this area, but we continue to do that in a very challenging marketplace. I don't want to be competitors with our competitors–our content is better than that! Our team is better than that! Accelerating 10-20 years of growth is impossible in the current landscape, which made EWN the perfect partner in this move.
EWN is a leader in wrestling news, with a team of writers who stay on top of the news cycle, while allowing you (the reader) to form your own opinion. The readers of the site are highly engaged, which makes them the perfect complimentary piece to you–The Chairshot readers!
What we provide–opinion, coverage, and podcasts–fills a need at EWN as well. As are providing the angle, the slant, the attitude. We get to be the personality of the site, and help launch it into the top tier of wrestling sites.
When is this happening?
We are currently working to set-up all of the writer accounts at EWN, and are developing a migration plan for the content. Until the "go live" date is set, all of our content will still be available right here at The Chairshot.
What about The Chairshot as a brand?
That is a great question that I have been asked a lot over the past two weeks, and I am excited every time I am asked. We are NOT ending The Chairshot as a brand. The leadership team at EWN (which I am joining) is very supportive of the brand, and any steps we take to keep it living and thriving. Far too much time, effort, blood, sweat, tears, and dollars have been invested in the branding of The Chairshot to abandon it, and we will not let that happen.
But I still have questions!
I know you do, and I am here for you! Feel free to email me directly at gregdemarco@thechairshot.com (that email address is staying active, by the way), or hit me up on social media @ChairshotGreg (Facebook, Twitter, and Instagram).
Change is always a challenge, and our team is here to make it happen for you. But as we move along, please keep one thing at the forefront: Always Use Your Head!
News From Cook's Corner 1.24.22: Gunther Changer Wrestling
A few renames, faces moving to new places and a GCW event in New York! Cook brings the News!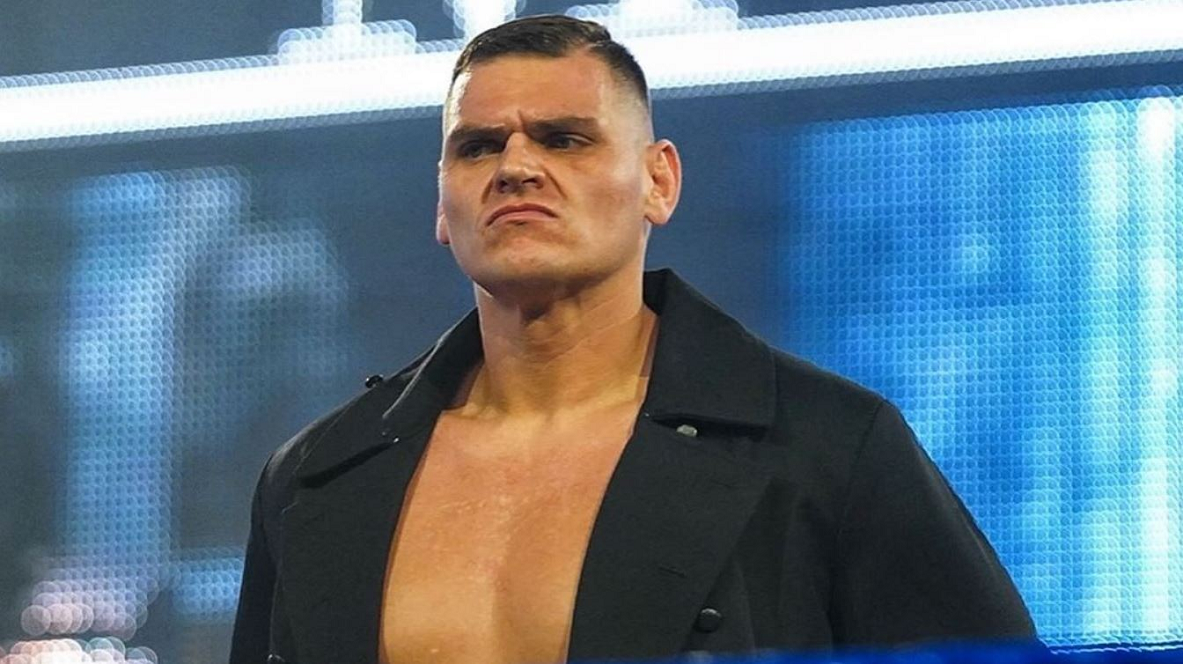 Hi, hello & welcome to News From Cook's Corner! I'm Steve Cook, and somehow this Cincinnati Bengals season is still ongoing. You'll have to bear with me, as I'm not used to needing to care about who wins these football games this late in the season. Makes paying attention to the pro wrestling a little more difficult than usual, know what I mean?
Fortunately, there are a couple of intriguing stories for me to dive into this week. We're not going to be like certain NFL quarterbacks and completely ignore the business at hand so we can shoot off at the mouth about whatever dumb thought enters our head. Nope, we can multi-task here at the Corner. All the rasslin news you need to read about right now.
A wrestler changes their name in WWE? Stop the presses!
— GUNTHER (@Gunther_AUT) January 20, 2022
We all knew it was coming eventually. I admit that I'm not as attached to the wrestler previously known as Big Van Walter, then Big Daddy Walter, then WALTER as many of you are. I wasn't the most regular viewer of wXw or PROGRESS or even NXT UK. Saw the guy here and there, thought he was good. Not surprised WWE signed him up.
Also not surprised that WWE would eventually change his name. Honestly, he was lucky to keep his old indy name as long as he did. I guess as long as WALTER was in the UK, with an occasional appearance stateside, it didn't particularly matter what his name was. Once he moved over here, things had to change. Nothing personal, it's just the way WWE operates. They like owning the names of their talent, just makes things more convenient. It also works out fine for wrestlers like WALTER that established something of a name prior to signing.
In and of itself, WALTER undergoing a name change doesn't mean much to me.
What bugs me about the whole thing? The ham-fisted way WWE went about it. Warning: I'm a longtime wrestling fan that's been accused of being stuck in the past on certain aspects of the genre. Many of the things that bug me about the way WWE presents things don't matter to their target audience, or the people online that tell me everything WWE does is awesome because they make tons of money. And maybe they're right and this won't matter in the long run.
No, I'm not even talking about the part where they tried to give him the same name as a Nazi U-boat commander. Yes, it's dumb that they either didn't use Google or didn't think that other people would use Google. Yes, there's a good chance that the wrestler in question came up with the name himself, and he certainly approved it, and we'll probably see an interview soon where he says that WWE is awesome and he came up with everything himself. Because that's the way things go there.
The part that bothers me is the sloppiness. The laziness of the process of giving this guy a new name. See, if I was entrusted with re-branding a wrestler, I'd try to do it before debuting them as a regular character on worldwide television. Regardless of how many people are watching NXT 2.0 these days, it's nice to keep things coherent. They had plenty of time to do this. After WALTER lost the NXT UK Championship to Ilya Dragunov, he was off of television for over four months. It would have made perfect sense for WALTER to eventually come back with a new outlook, a new attitude, even a new name for a new setting. Why not shake things up a little bit?
It would have been fine…except they brought him over for the big New Years' Evil show and had him work as WALTER. No changes, just the WALTER we'd seen here & there before. Then a promo video, which had some irony to it since it was making fun of sloppy male physiques when that was one of the knocks on WALTER for much of his career. Amazing how the second a former fatty gets fit, they turn their backs on the tribe. Just shameful.
Anywho, the most recent edition of NXT 2.0 built up this main event between WALTER & Roderick Strong. WALTER came down, announced as WALTER, had his match and won. Then, after the match, WALTER decides to take the mike and cut off the ring announcer and tell us that his name was Gunther. Then the rest of Imperium ran down, and then the rest of Diamond Mine ran down, and before we could really think anything about anything the show was over.
I can't help but think the whole thing could have been more effective if ol' Gunther made his big re-debut to NXT 2.0 as Gunther in the first place. I suppose that would have involved having somebody decide Gunther needed a name change sometime during the four months he wasn't on WWE programming, which is apparently too much to ask these days. And hey, maybe if more time had been taken to develop this, they could have found a name not easily associated with Nazis via Google? Just a thought.
See, we can get wrapped up in the optics of Nazi names, or we can just point out how poorly executed the whole thing was. Or we can stick our heads in the sand and praise Vince & Bruce to the high heavens. I'm a pro-choice kind of guy.
WWE Non-Release News
I told you guys there were going to be a lot of WWE releases this year. There's one thing that slipped my mind at that point in time…there will be people wanting their release that won't get it. It's tough to keep track of who wants a job & who doesn't, so it's tough to blame WWE for getting confused on these matters.
In fairness, it would be somewhat surprising to some that Mustafa Ali no longer wants a job. It was around this time last year that Ali's contract was reportedly set to expire according to the rasslin websites. Now that his contract is reportedly good for several more years according to reports coming out these days, I can only assume that he signed something after February 2021.
People have accused me of being skeptical towards WWE, especially when it comes to the likelihood of WWE pushing certain people after a certain period of time. Sometimes they prove me wrong, like when they pushed Jinder Mahal to the WWE Championship years after I dismissed him as just a job guy for them. I gave up on Mustafa Ali having any role of great significance with WWE not long after Ali & the Retribution guys were cast off into obscurity. Ali obviously felt differently, and to WWE's credit, they do a great job during these contract negotiations of convincing their Superstars that things will be better for them in the future.
Apparently Ali wants out now, largely due to creative differences. We know that Ali has been outspoken about being a positive role model for people like him. This doesn't rule out the idea of being a heel, just the idea of being the typical terrorist foreigner heel that wrestling likes to have people that look like Ali portray. Ali came up with an idea for himself, with some similarity to the Muhammad Hassan character/storyline from the mid-2000s.
a few weeks ago, i made a statement that some deemed controversial. my intentions were to bring a beautiful vision to life. unfortunately, for reasons beyond my control, i won't be able to make that vision a reality. but i can share with you what could have been. pic.twitter.com/V2bKzYJUrw

— Mustafa Ali / Adeel Alam (@AliWWE) November 13, 2021
Ali is a well-spoken man, and I have no doubt he would have done well with this character. I also have no doubt that WWE would have bungled the thing the first chance they got. Muhammad Hassan was an interesting, complicated character for a minute, then WWE had him and a bunch of goons act like they were assassinating the Undertaker like one of those videos you'd see from Al Qaeda. UPN rightly said that was over the top and the gimmick was dead. This would have gone the same way. Ali would have been compelling for a few weeks, then WWE would have done something silly and/or controversial and killed the thing off.
What we don't know here: Did WWE have an idea for Ali afterward? Is Ali wanting a release because of an idea WWE had for him that he didn't like, or because WWE ghosted him? I'd like to have more information before deciding whether to jump on the #FreeAli bandwagon or not.
AEW Leaving News
Ali might be stuck in WWE, but Lio Rush won't be stuck in AEW. Rush announced on social media that his AEW contract would expire on February 14 and he'll become a free agent.
I'm a free agent. pic.twitter.com/aZwy8F8O6O

— Lio Rush (@IamLioRush) January 22, 2022
Lio had quite the up & down stint with AEW. He debuted back at the Double or Nothing event, suffered an injury soon afterward and retired from wrestling for a few months. He came back as some crypto money guy, did a storyline with Dante Martin & Team Taz that was an odd piece of business, then got mad on New Year's Eve when Tony Khan went in on Big Swole's wrestling ability on Twitter. Shortly afterward Lio posted a statement where he'd talked to Tony & company about it and was looking forward to effecting positive change and then we never saw him again on AEW television.
Regardless of where you came down on that whole situation, you can't be too surprised that AEW didn't exactly fall over themselves to keep Lio Rush around afterwards. Even without the drama, there's way too many other people ahead of Rush on the list of people that can't get on AEW television regularly and should. They seem to be trying to decide whether they want Jay Lethal or Lee Moriarty in the slot Lio left open in the previously mentioned angle, and either would seem like a good choice. If they were to choose one.
Apparently Lio still has a deal with New Japan and wants to float around different promotions anyway, so he'll still be plenty busy. In fact, he was on a show this weekend that we're about to talk about…right now!
The Cook on GCW
I decided to take the plunge this weekend. My bosses at the number website have given me permission to review pretty much anything I want, a privilege which I plan on utilizing when events warrant. This weekend's GCW event at Hammerstein Ballroom seemed like the perfect time for me to find out what the buzz surrounding that promotion is all about. The card was full of names I recognized, the build seemed interesting, and it was a notable building with a big crowd. A big chance for GCW to step up to the next level and draw in new fans looking for something a little bit different from everything else. GCW has had shows in the past where they did just that. Unfortunately for the larger audience this show got, I can't say they did.
They really sold out the Hammy pic.twitter.com/TiX5SS4e8Q

— TIGER DRIVER (@TigerDriver9X) January 24, 2022
A lot of people have a lot of negative things to say about GCW. Some call it Garbage Championship Wrestling. It's the type of fed people equate with outlaw mud shows. They do some stuff that you won't see anywhere else. On Sunday night, the only thing they did that you won't see anywhere else was have their wrestlers & announcers use the word "fuck" more than once or twice.
I don't know if it was something to do with where the show was presented, a nod to being on traditional PPV or a concerted effort on the promotion's part to present something a little more "normal" than they're known for. But my main criticism of their event on Sunday night was that it wasn't enough like the GCW that I'd heard about. For a show that had the opportunity to present something different from the norm, it featured a lot of stuff that wouldn't have been out of place on your regularly televised wrestling events.
Maybe I'm reading too much into this. Perhaps moving closer to the norm is the way for GCW to get more fans than just their base of fans that love the blood & guts. I just think a fed needs to be unique in order to get attention and stand out from the pack. GCW had a chance to turn things on their head Sunday night in front of a larger audience than usual, and from where I sit, they didn't get it done.
Not saying it was a terrible show or anything like that. It just wasn't the show they needed to step up to the next level and really establish themselves as the #3 promotion in the United States. The good news is that there's still plenty of wrestling fans that GCW hasn't made a first impression on, and they can easily go back to the drawing board and come up with another mode of attack.
Hey, I'm rooting for them. I root for anybody trying to make a go of it in this crazy business. As I've said before, the whole wrestling business is an outlaw mud show. The wider variety of combatants we have in the mud, the blood & the beer, the better. Here's hoping GCW hits me a little better next time.
Thanks for reading! Join me later in the week when we break down the NFL conference championship games, featuring the CINCINNATI BENGALS and three other teams. Until then, keep your stick on the ice.
(NOAH) NOAH WEEKLY NEWSLETTER VOL.157 ~ 19TH JANUARY 2022
Kicking off 2022 with well received matches and determination, covid mixes things up but doesn't detract from the main title match! Hisame gives us all the adjustments and how NOAH decided to pivot up the stairs!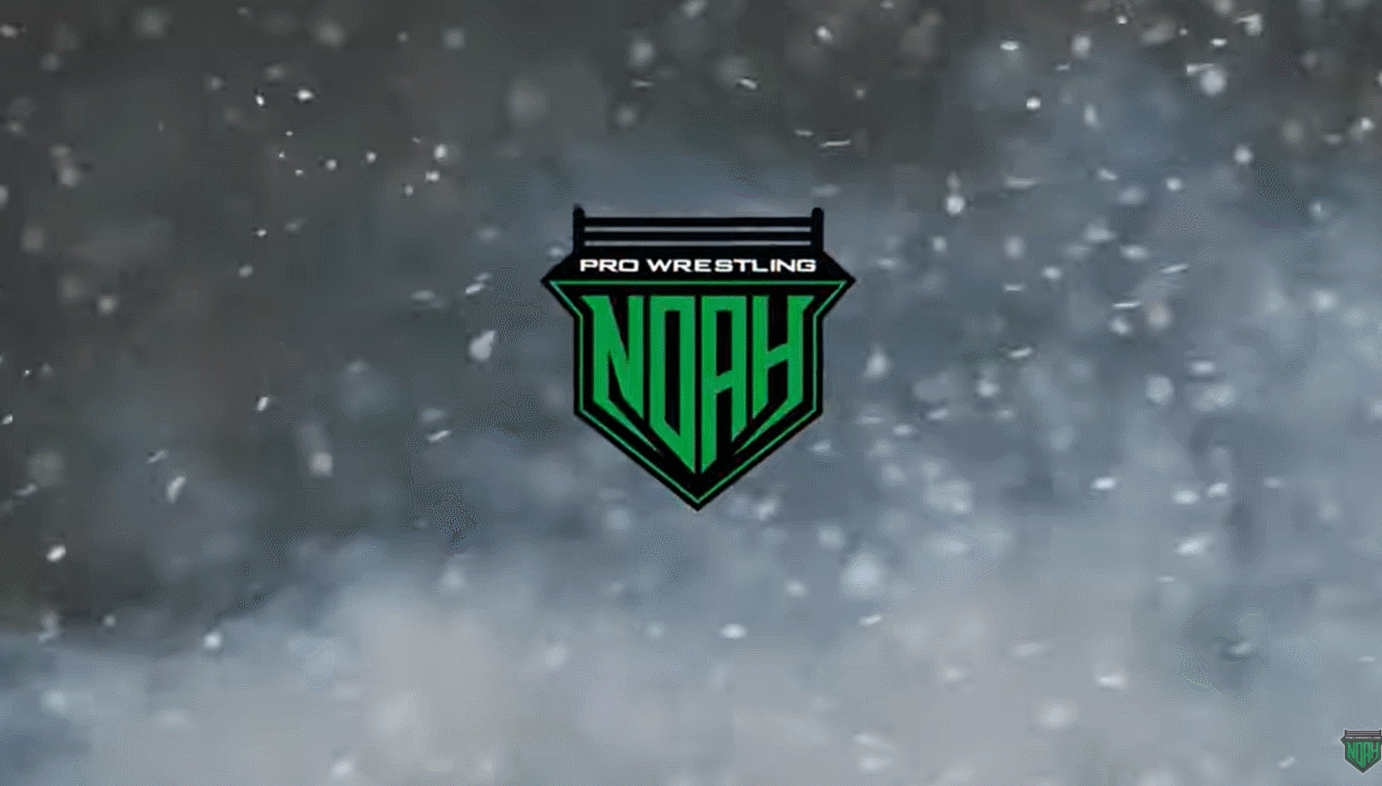 Kicking off 2022 with well received matches and determination, covid mixes things up but doesn't detract from the main title match! Hisame gives us all the adjustments and how NOAH decided to pivot up the stairs!
NEWS
Major COVID outbreaks hits NOAH
A major COVID outbreak hit NOAH on the 14th January causing ten wrestlers (Kaito Kiyomiya, Yoshiki Inamura, Yasutaka Yano, Yoshinari Ogawa, Tadasuke, Daiki Inaba, Junta Miyawaki, Super Crazy, Kinya Okada and Masato Tanaka) to be absent. In Tanaka's case he tested negative for the virus, but was generally unwell. Yoshinari Ogawa was positive, and aside from a high temperature and a feeling of discomfort in his throat had generally mild symptoms. Ogawa credits getting the jabs for this. Added to the absent wrestlers were the trainees and one of the referees. The outbreak seems to be prevalent among those who habitually use the NOAH dojo. Due to the large amount of absences, the card for BUMPER CROP 2022 in Sendai was massively changed. The roster all pulled together with Daisuke Harada ("the backstage MVP" according to Mohammed Yone) organizing everything that the trainees normally would do i.e. bus duties, hotel duties and cleaning up the locker room and arena before leaving. Perros del Mal De Japon also did their part. Fans thought they were coming down to the ring to announce something before the title matches began, but to applause, they had come to clean the ring and surrounding area.
The outbreak and the missing roster wasn't the only thing on NOAH's mind in Sendai. The eruption of the Hunga Tonga volcano and subsequent tsunami had caused an alert to be triggered for Japan's east pacific coast, with Miyagi prefecture, where NOAH were that night, on full alert. Both Manabu Soya and Keiji Mutoh hinted that the roster probably didn't get much sleep as everyone's phones were pinging with alerts, plus people had family in coastal areas to worry about. Fortunately, the danger was over by 2pm, (although Japan did see some sea swell in some areas and small waves in Kanagawa), and the show went off much changed, but without a hitch. NOAH had asked that people stay at home and watch on WrestleUniverse and not put themselves in danger by coming out, and in the event of things they did an attendance of 633.
Yoshinari Ogawa & HAYATA vacate the tag belts, but not by choice
Despite Yoshinari Ogawa giving an interview on his condition, and saying that he felt better and was ready to wrestle as soon as possible, the issue does not seem as clear as that and on the 19th January NOAH announced they were stripping STINGER of the tag belts. Fans are upset as it makes Ogawa look like he's done something wrong and that it is punishing HAYATA for no reason.
The tag title match was due to take place on the 22nd January in Osaka, but as Yoshinari Ogawa cannot compete, NOAH have made it a fight for the vacant titles between STINGER (Seiki Yoshioka and Yuya Susumu) and The NOAH Junior Regulars (Atsushi Kotoge and Hajime Ohara). Atsushi Kotoge had defeated Yuya Susumu for the right to challenge in Sendai. The defeat had led Susumu to mutter that they would be challenging the winners, but the new title match has led him to say that regardless of whether the belts were taken from STINGER, this was a championship match and he would be going for it. Like Ogawa, Susumu wants a "STINGER vs STINGER showdown".
With the tag belts now taken from them, fans are wondering if Ogawa will seize this opportunity to challenge for the GHC Heavyweight tag belts with HAYATA. The belts are currently being held by Keiji Mutoh and Naomichi Marufuji (M's alliance), and Ogawa has been saying for a while that he wants to challenge one day. The M's alliance are also without challengers having retained the belts in Sendai against Kongoh's Kenoh and Manabu Soya.
Haoh defects to The NOAH Junior Regulars
Haoh's New Year statement was "to have my own words", which everyone (including Kenoh no doubt) thought was another example of Kongoh's stance against authority. It turned out there was a different meaning. In Sendai after a catalogue of errors in a tag match, the usual missed spots and accidental strikes on tag partner, Haoh shoved Nioh away rudely and left the ring. Fans thought it was only a build to a defection at a later date, but the NOAH Juniors can move quickly. After Daisuke Harada had defeated Seiki Yoshioka, Haoh came to the ring. It was thought he had come to challenge for the title to redeem himself after the issues in his own match, but no, Haoh came to announce he was quitting Kongoh and asked Harada if he could fight with him in the NOAH Junior Army. To show his resolve he removed his Kongoh t-shirt, and dropped it on the floor. Haoh said he wanted to rise and change his environment. Harada seeing his resolved welcomed him.
Nioh wasn't going to be so accommodating and he asked Haoh if he had gone mad? Was he really going to leave Kongoh and join Harada? It's true others had left Kongoh and not had reprisals, Masa Kitamiya, Yoshiki Inamura (who joined up with Kaito Kiyomiya right in front of Kenoh of all people) and Atsushi Kotoge had all left and not suffered for it. But Haoh is a NOAH Junior. They do things differently there. Usually involving fights. After a scuffle had broken out (and kept breaking out) an impromptu tag match was formed between Harada and Haoh and Nioh and Aleja which Harada won. Nioh cannot believe that Haoh would do this, and bitterly assessed him as having no belief in Kongoh. He also says he will never forgive him.
Nakajima's next challenger
Katsuhiko Nakajima retained the belt against Masa Kitamiya in a title match that was built around things only Nakajima and Kitamiya knew as Naomichi Marufuji put it, and was challenged by none other than Kazuyuki Fujita. Since the epic stare off with Go Shiozaki at Korakuen Hall during the height of the pandemic, Fujita has used this for both comedy purposes and as a threat. In Sendai it was a threat as he came to the ring after the main event, and stared down Nakajima who was holding up the belt. Title match has been set for February 23rd at "GAIN CONTROL 2022 in NAGOYA".
Go Shiozaki photobook
To celebrate the man who carried NOAH at great personal cost through the pandemic, NOAH are releasing a photobook to celebrate his achievement covering the period from winning the title (2020) to his being absent for surgery in March 2021. It will also contain some pictures of his rehabilitation and return at the Nippon Budokan on the 1st January 2022. You can pre order the book at the official NOAH site. It will cost ¥ 4,400 including tax. Please note that NOAH sadly cannot deliver internationally, and so you will need to order through a carrier like White Rabbit. Please see my guide to ordering here. The book will be on sale until midnight JST 24th January. (23:59 pm). Shipping time is estimated to be mid March 2022.
EVENT RECAPS AND POST MATCH INTERVIEWS
BUMPER CROP 2022 IN SENDAI – Sunday January 16th, Sendai Sunplaza Hall
Event recap Post match interviews
ELSEWHERE IN NOAH
– In Sendai Kendo Kashin provoked that wild rage in King Tany by carrying the weapon of Maybach Taniguchi (the violent monster and King Tany's alter-ego) the Sasumata* to the ring. Tany went wild as The Sugiura Army all joined in trapping him and the poor ref in the corner, driving them back and then chasing Kashin around the arena.
– YO-HEY joked that Perros came to Sendai to clean. The sight of Perros rushing around with disinfectant spray and cloths has given rise to a lot of fan art on the subject.
– Takashi Sugiura posted a picture of a suggestive looking sushi piece, and then told everyone at 5.30am the next morning what it was. Sugi normally posts these kind of things if he's had to behave at some point during the day, so this means that he was in one long meeting…
– Go Shiozaki had to purse his lips to try to not laugh at King Tany and Mohammed Yone when he teamed with them in Sendai. They asked if he wanted to be funky. He refused.
– Nothing has been said yet as to whether Haoh will change his name back to Yuki Sato, but it seems likely that he probably will.
– KENTA has been trolled by Takashi Sugiura. Who he has been ignoring.
– YO-HEY probably gave Nioh flashbacks to Osaka Mixture. I dare you to look that up on YouTube at 2.15/2.25.
*The Sasumata is a prong that was used by the Edo era Samurai police force to apprehend criminals.
CURRENT CHAMPIONS
GHC Heavyweight Champion: Katsuhiko Nakajima
Challenger: Kazuyuki Fujita- "GAIN CONTROL 2022 in NAGOYA", February 23rd
GHC Junior Champion: Daisuke Harada
Challenger: No challenger as of yet
GHC Heavyweight Tag Champions: The M's alliance (Naomichi Marufuji and Keiji Mutoh)
Challengers: No challengers as of yet
GHC Junior Tag Champions: Vacated
Challengers: Either The NOAH Junior Regular Army (Atsushi Kotoge & Hajime Ohara) or STINGER (Seiki Yoshioka and Yuya Susumu). The title match will take place on Saturday January 22nd at the EDION Arena 2nd Stadium in Osaka.
GHC National Champion: Kenoh
Challenger: Masakatsu Funaki- "HIGHER GROUND 2022", EDION Arena Osaka 2nd Stadium, Saturday 22nd January
THIS WEEK IN NOAH
Friday, January 21st: Go Shiozaki (40)
Saturday, January 22nd: HIGHER GROUND 2022
Start time: 17:30 JST
Broadcast: WrestleUniverse 
LINKS
Kaito Kiyomiya is defeated by direct attack, Okada & Tanahashi on the 8th January…thoughts on tears from the bottom of the heart
Even with Corona, Ogawa's ironic "healthy" sarcastic barrage; "Not Qualified" for Kotoge, "Carbon Copy" for Harada
"Beast" Kazuyuki Fujita challenges for the GHC on the 23rd February, ally Kashin gives urgent warning "NOAH will collapse"
Costume research: Katsuhiko Nakajima
GIF taken from WrestleUniverse
Picture credit: NOAH GHC