Let's Talk Naomi
Rob discusses one wrestler that set Twitter ablaze with her performance!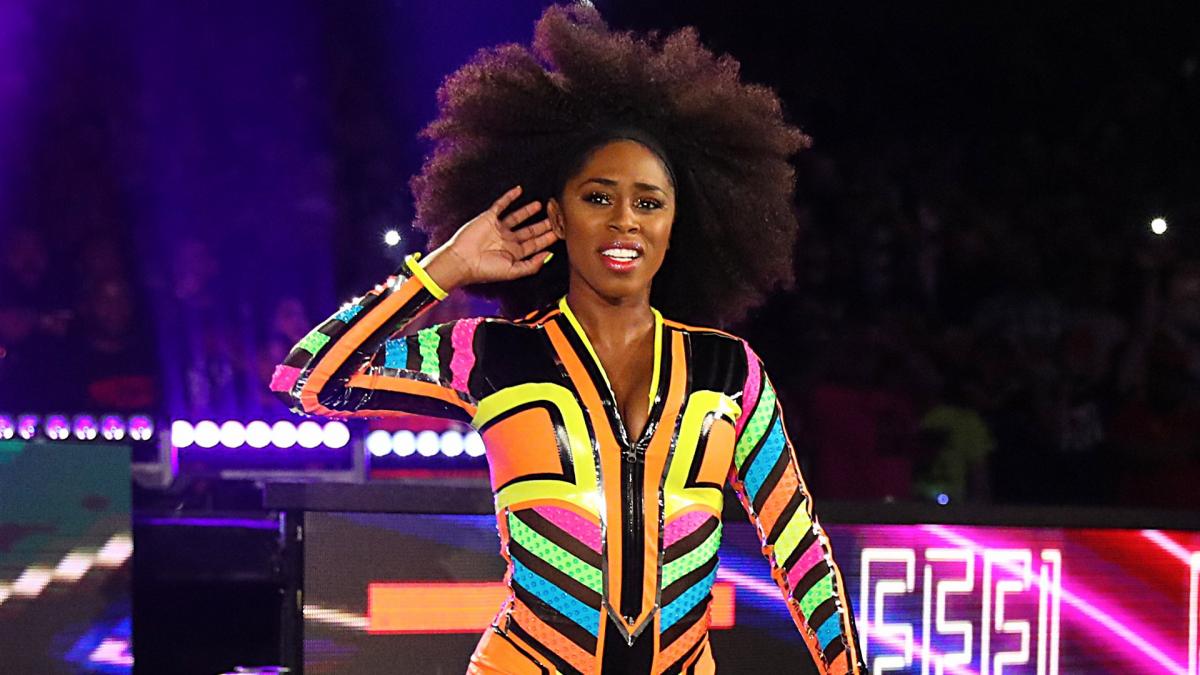 Rob discusses one wrestler that set Twitter ablaze with her performance!
The 2020 Royal Rumble is in the books, and on the women's side the most talked about thing is Naomi's return to the ring after taking a few months off.  Between the 30 seconds after she hit the ring and the spot where she used to lid for the announce table as a ramp to get back in the ring the work she put in electrified the crowd and went viral, reaching beyond the wrestling bubble that we all get trapped in way too much.  And as I write this she just made her return to SmackDown to confront Bayley and stake her claim to the SmackDown Women's title that she last held in 2017.  Naomi is a breath of fresh air and should do wonders on SmackDown; her ring gear, moveset, and just her overall persona fit in perfect for the more family friendly SmackDown and should be a big hit with the kids.
And from the looks of things on this week's post-Rumble episode of SmackDown she has a big showdown coming with SmackDown Women's Champion Bayley.  I'm here to proclaim that: she should be in the title match at WrestleMania one way or another, be it as defending champion if she wins it earlier or as the challenger.  I know a lot of y'all still want Bayley vs Sasha to happen but you can't stick Naomi back in the battle royal after all the buzz she's getting right now.  You can always make it a three way, or a four way or whatever.  But come hell or high water she should get to perform on the biggest stage of the year and she should walk out as champion.  Yes I know she won it at WrestleMania 33 already but the reign she had afterwards was not booked well at all (only two title defenses on pay per views when there were four chances to do so) and a still inexplicable loss at SummerSlam that year.  Time to make up for that.
But that's not the only thing that needs to made up for.  For years black women have been a loyal section of the pro wrestling fanbase that has gone tragically undeserved, and it's long past time to fix that.  Look, I'm not saying give all the belts to black people (not complaining if it ever happens, don't get me wrong) but more of a presence in bigger matches and yeah some more wins in said matches.  But also some better positioning so that when it's time for say, Money in the Bank, that the likes of not just Naomi but Sasha Banks or Ember Moon will actually be a favorite to win and not just be there to do cool stuff while someone else gets the briefcase and the almost certain title win that comes with it.  Can one of them be in a storyline that puts them in place to get and use it for once?  Wining the big match is cool and all but being in the mix on a regular basis so that your name is the one that gets pulled sometimes is even more important.
And then there's the merchandise deficit.  Back in 2017 when Naomi was champion and was wearing her customized glow title belt, it was conspicuously absent from the sales catalog.  Come on people we got every other custom title that's ever been made but that was a bridge too far?  Nobody's saying you had to make a tricked out LED laden version but a glow in the dark replica was more than doable.  Yeah, the ball has been dropped in a major way here and literal money has been left on the table.  So it's high time to get your heads out of your asses, make up for some lost time, and right the shape before you make the same mistake with Bianca Belair.  It would be a damn shame to miss out on some real opportunities here while you keep chasing the same crowd that literally finds things to complain about no matter what and is obsessed with guys whose best and only trait is that they can do a lot of moves in the ring.
Now me being me, I can't end this without taking some gratuitous shots at some of my fellow wrestling fans.  Those of you who have already been trying to throw cold water on this moment can go find a lake full of cold water and jump in it for real.  Or better yet, go play in traffic.  Now I'm not talking about people who just aren't fans of hers.  Hey, that happens with everyone.  But those of you who go above and beyond and get loud and proud about just how much you think she shouldn't get any bigger opportunities, well I am talking to you.  Because as much as y'all like to talk about earning this and deserving that, it sure only seems to apply to certain people and not anyone who doesn't meet your criteria.  And that looks real funny to me.
Are you calling me racist, Rob?  
I don't know, are you?  I'm not saying that everyone opposed to what I'm saying here is, but if that's the first thing that came to your mind, well………..hit dogs holler and all.
But anyhow, now's the time to capitalize on this thing.  No it doesn't make past missteps and mistakes go away but it's a great step in the right direction.  So do it you cowards!!
King's WrestleMania Rewind: Stone Cold VS. Scott Hall (WrestleMania X8)
Chris King is back with another WrestleMania Rewind, looking at the NWO's Scott Hall battling Stone Cold Steve Austin at WWE WrestleMania X8 from Toronto!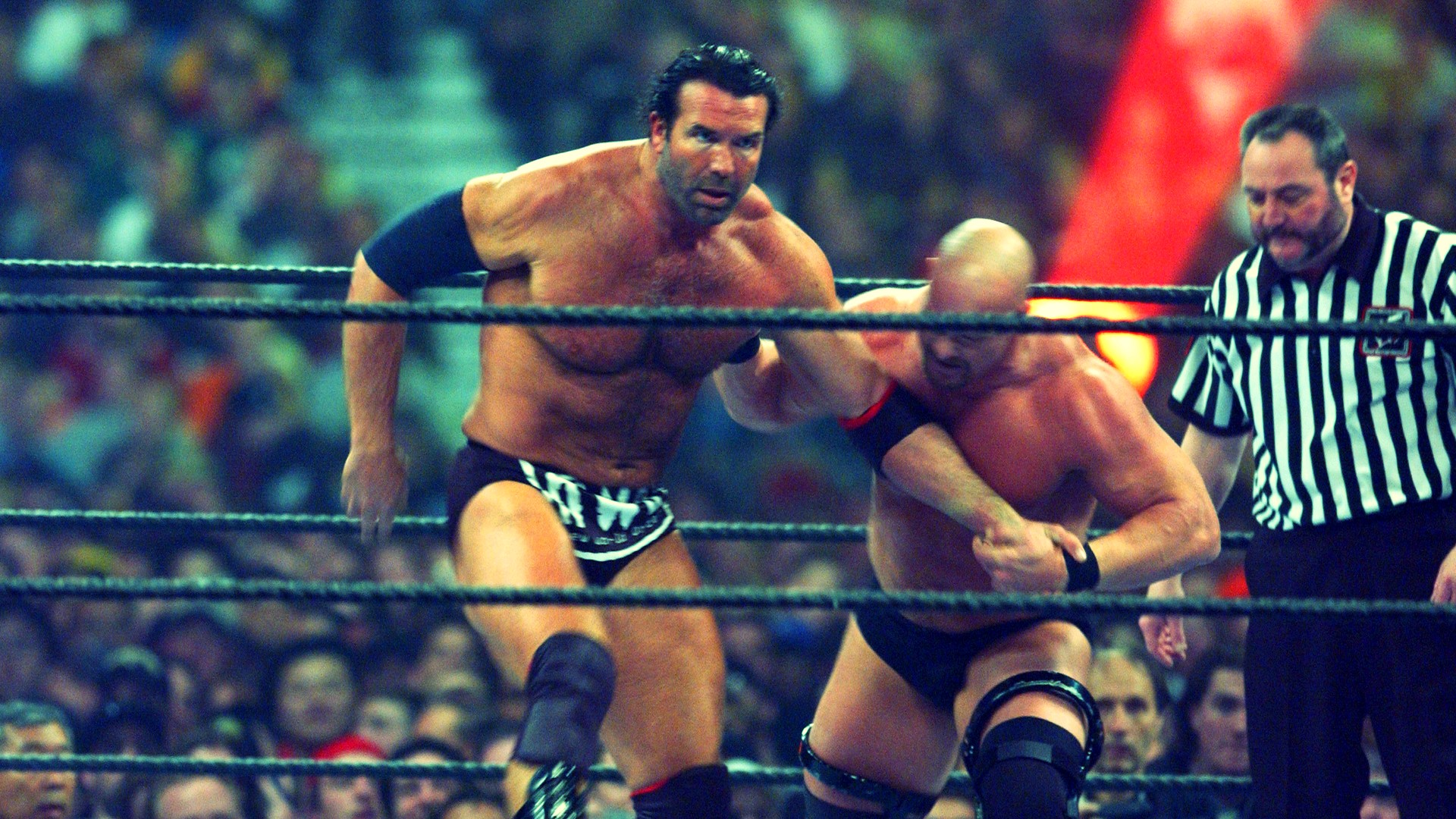 Chris King is back with another WrestleMania Rewind, looking at the NWO's Scott Hall battling Stone Cold Steve Austin at WWE WrestleMania X8 from Toronto!
Chris King is back this week with another edition of WrestleMania Rewind, where he is rewatching all the past Mania matches and feuds. This week you're in for a treat as we look back at 'Stone Cold' Steve Austin vs. Scott Hall at WrestleMania X8.
In late 2001, Vince McMahon bought out his competition WCW and acquired the rights to a plethora of talent including Booker T, Eddie Guerrero, Chris Benoit, and the iconic trio known as NWO. Hulk Hogan; Kevin Nash, and Scott Hall were hell raisers, and what better way to make a name for yourself than take out the two top superstars in the WWE The Rock, and Stone Cold?
The NWO cost Austin his chance at becoming the Undisputed Champion at No Way Out during his match with Chris Jericho. Adding insult to injury, the NWO spray-painted 'The Texas Rattlesnake' with their brand logo just like they did in WCW. As you can imagine, Austin was pissed and out for revenge against the group and primarily Scott Hall.
Hall would challenge Stone Cold to a match at WrestleMania 18. Both superstars beat the living hell out of each other leading up to this highly-anticipated match for who runs the WWE.
The glass broke and Stone Cold made his iconic entrance, and black and white NWO covered Halls' entrance alongside Kevin Nash. With the odds stacked against 'The Toughest S.O.B' could Austin or NWO prove their dominance? Sadly the NWO  broke up that very night when Hulk Hogan came to the aid of his adversary The Rock after their 'iconic' dream match. Stone Cold would ensure the victory with the Stunner. Hall would perform an Oscar-worthy sell over the finisher.
What a time to be a wrestling fan in the 2000s when nothing was impossible for WWE. Who would've thought WCW would go out of business and Hogan would make his long-awaited return to WWE?
King's WrestleMania Rewind: Seth Rollins vs. Kevin Owens (WWE WrestleMania 36)
Chris King takes a look at the most underrated WWE WrestleMania matches, and starts off with Seth Rollins battling Kevin Owens at WrestleMania 36!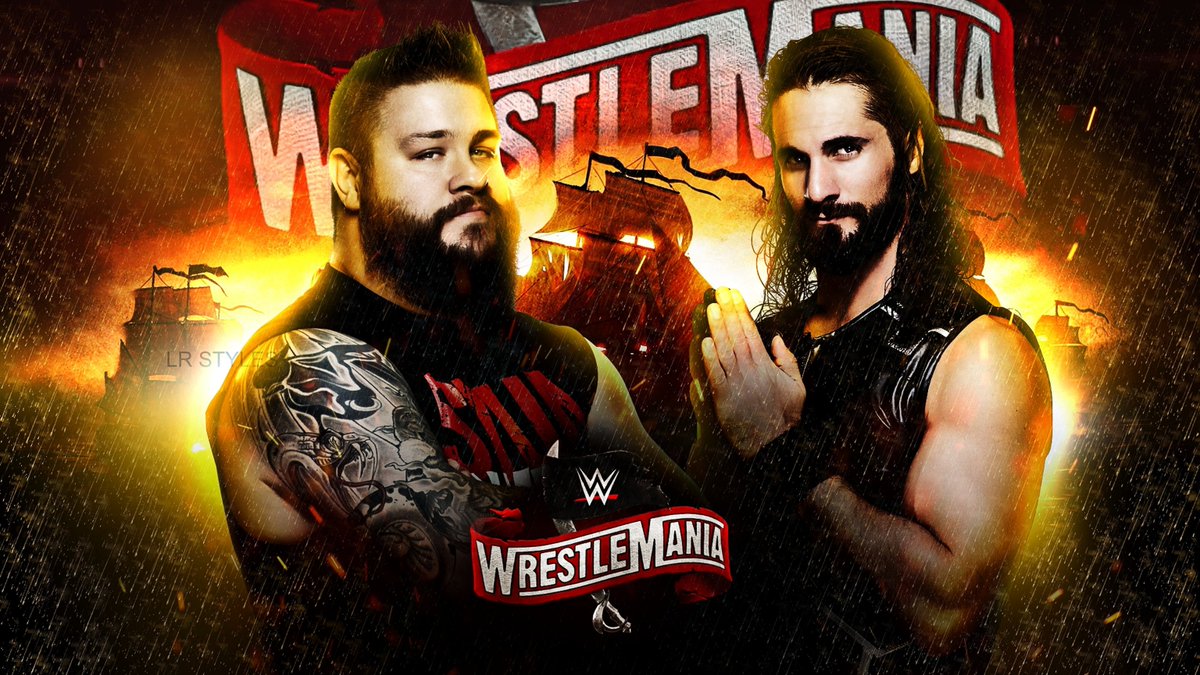 Chris King takes a look at the most underrated WWE WrestleMania matches, and starts off with Seth Rollins battling Kevin Owens in the WWE Performance Center at WrestleMania 36!
Chris King is starting a new series heading into WrestleMania season dubbed WrestleMania Rewind. Each week he'll be going back and sharing his insight over underrated matches at the Show of Shows. First up, is Kevin Owens vs. "The Monday Night Messiah" Seth Rollins at WrestleMania 36.
At the 2019 edition of Survivor Series, Rollins sacrificed himself during the men's traditional match allowing SmackDown to ultimately gain the victory. The following night the self-proclaimed Messiah, berated the whole roster but KO was not having any part of it. Owens quickly became a huge barrier in Rollins' cause for the greater good. The Authors of Pain attacked Owens with Rollins' character in question.
Owens finally had enough of his rival's mind games and torment and challenged Rollins to a match on the Grandest Stage Of Them All. Rollins mockingly accepted his challenge and the match was made official for night one of WrestleMania. Owens came out of the gate beating the holy hell out of the Monday Night Messiah trying to achieve his long-awaited moment at Mania but, Rollins tried to steal a disqualification victory by using the ring bell.
Owens hellbent on revenge provoked Rollins into turning their encounter into a no-disqualification contest where the fight could be taken all over the empty arena. The highlight of the match, was when KO used the WrestleMania sign to deliver a thunderous senton bomb through the announce table. Owens would secure the victory with a Stunner in an incredible match. Despite having no crowd during the pandemic era, both KO and Rollins put on an intense performance under the brightest lights.
In my personal opinion, this was a great feud that helped both superstars in their transformation as compelling characters for years to come.