Mitchell's WWE Backstage Results & Report! (2/18/20)
Backstage will Bask in His Glory!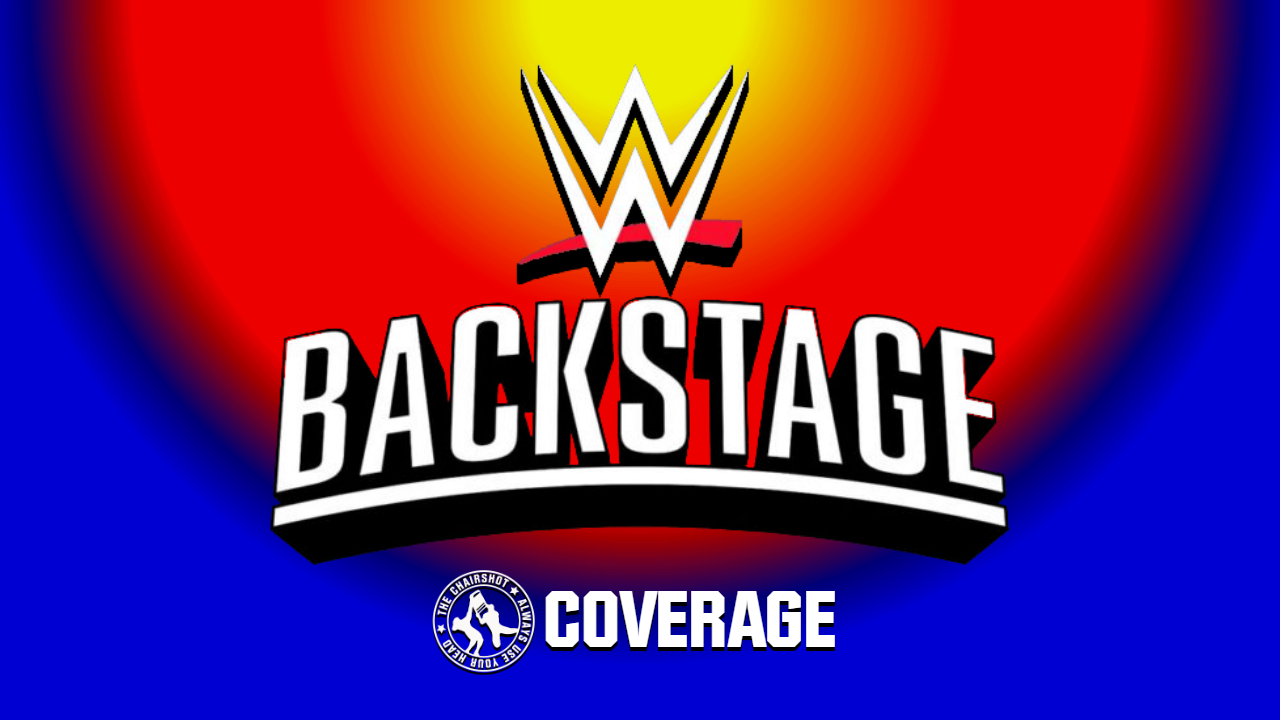 WWE Backstage is Limitless!
Because tonight's episode features the Limitless NXT North American Champion, Keith Lee! What will he have to say about his amazing run from Survivor Series to the Royal Rumble to NXT TakeOver: Portland?
Renee Young introduces the panel!
We have the two-time WWE Hall of Famer, Booker T, and the Glampire, Paige! But joining them for the first time on the show, another WWE Hall of Fame inductee, the World's Strongest Man, MARK HENRY! But where's the salmon jacket? Sky blue and the HoF ring will have to do as Henry struts to the ring and joins the others. Handshakes and hugs all around, "Never too much love." Henry says what the world needs now is love, sweet love. But the Road to WrestleMania is only picking up speed, and the journey to WrestleMania 36 is not at all smooth sailing. But the Marco's Pizza Weekly Wrap gives us…
Just the Highlights!
For SmackDown: Bayley retains the SmackDown Women's Champion, by using the ropes! But between Naomi wanting hers and Carmella wanting another, a contender's match sends one woman to challenge Bayley at WWE Super Showdown! Roman Reigns got help from Daniel Bryan in beating The Miz & John Morrison, but the Lone Wolf King defies authority by showing up to attack The Big Dog anyway! The WWE Universal Champion doesn't need luck when he has The Fiend to take on Goldberg. Otis was about to give his heart to Mandy Rose, but Dolph Ziggler went and heart-blocked him.
For Raw: Matt Hardy still wanted to know "What the Hell is wrong" with The Viper, only to get struck down again! Yet Orton says he's sorry? Becky Lynch pays a fine in advance because she wants after Shayna Baszler that badly. But Baszler promises Becky back: "I will tear the living sh*t out of you." The Queen looks to humble Rhea Ripley while The Monday Night Messiah's plans go up in smoke!
The panel discusses this week in WWE.
New soldiers join the resistance, what does Booker think of the Street Profits reinforcing Kevin Owens? Booker likes Montez Ford and Angelo Dawkins, and them getting a part of the action is something a long time coming. Booker considered managing these two, but he needs to see these two get down 'n' dirty. What you need to do inside the ring is strictly business. Let's not close the door on Booker managing them, though. Henry agrees with Book in that the Profits need to get gritty in the ring. The Profits can still have fun, but they also gotta really lay into their opponents. Paige feels Dawkins nearly "beat the shizz" out of Buddy Murphy. Also, the hang time on that frog splash!
The Profits are truly great athletes, but they definitely need more time in the ring. Booker knows the Profits can do anything they want in the ring, but to get to that next level, they need to get fans to feel it, not just see it. Henry agrees with that. When you enjoy wrestling, you can feel it. You can close your eyes, listen to what's happening, and feel it. The Profits are too worried about the success of moves, but that won't get you titles. You need to make yourself more valuable than those in the ring with you.
Friday being Valentine's Day, there was a heartbreaking first date that wasn't for Otis and Mandy. The "beautiful peach" encountered a Show-Off, and the Dozer felt like his heart was what got demolished. Speaking of feeling it… Sexual Chocolate Mark Henry feels the pain. "For every big guy around the world that considers themselves 'fluffy, husky, stout, portly,'" and so on, this was a heart-wrencher. Ziggler comes off like such trash there! Booker says that was a situation that became a "moment." Otis can either take advantage of it or he'll miss it. Some women like seeing men fight for them. Paige agrees, but Mandy is not handling this right. Renee says Mandy didn't really do anything wrong, either. Booker says his point is that Otis needs to man up and fight Ziggler! Renee likes that this is the story that gets the most heated discussion ever.
Renee turns to Mark Henry and his "Sexual Chocolate" moment. Those are some classic moments for fans. Henry admits he enjoyed that stuff. Many thought it was going to fail, but Henry gave it his all! There is not a day that goes by without someone telling him that Sexual Chocolate made their life. This is about the moments that you make. If Otis can take this and run with it, telling Dolph he won't ruin his love life, the world of wrestling will explode! Renee is also confident that this will truly win the heart of Mandy Rose. Everyone is rooting Otis on, but will it be a happy ending for all?
WWE Backstage, welcome the Limitless Keith Lee!
An entrance worthy of the NXT North American Champion. Everyone loves the hoody with the silhouette on it, as they should. "Greetings and salutations, friends!" Lee takes his seat and appreciates being invited to WWE Backstage. Everyone puts in their orders for the hoodies, and Renee talks about Lee's "very busy six months." WWE Survivor Series, obviously, but being in the Men's Royal Rumble and against Brock Lesnar! How did that feel? Lee says it was intense being in the ring with a specimen like Lesnar. Competition excites Lee, and jokingly denies reading Lesnar's lips. But that particular match was special for everyone, but especially Lee for having his father, step-mother and youngest brother present in the crowd. "It was a special day." Opportunity came and Lee made the most of it.
Paige knows Lee has had great moments, and asks about WWE Survivor Series. That was an equally intense day, and Lee ended up being among the last three. Roman spears Lee out of his boots, and then gives him a fist bump of great respect. Roman even told Lee later that he's hoping for a 1v1 match one day. Renee speaks to Lee becoming Mr. Moment Maker, such as being on TakeOver events, being at Survivor Series and the Royal Rumble. CM Punk said Lee is a big fish in a little pond, Lee needs to get going. How does it feel to have all those support? It's hard to process still. CM Punk wishes he was here and Lee wishes it, too.
But hearing such praise from those he knows yet hasn't met, when you meet them and learning about that respect, "it's such a touching experience to know that what you do is something that's respected by people that you've studied and admired for your career. It's awesome." Booker says Lee is changing the game for super heavyweights. Lee has been on this journey a long time, now he's arrived in the WWE. How does he feel in the NXT locker room? There are times when Lee feels like a leader, but he also tries to be someone that's understanding. He sets an example and is a leader in that way, as opposed to ordering people around. There are those that Lee specifically looks out for, those that are truly just getting started in wrestling.
Henry says he was comfortable with not knowing about opportunities. Lee said he didn't know about how far he'd go in the Survivor Series and the Rumble matches, but is he comfortable with that? Or is that something Lee just deals with? Lee says it is something he uses. He prides himself on mental toughness. His father and grandfather taught him that, and it is something Lee works to apply to everything he does. Not knowing is something he accepts. When he finds out, then it is switch on to game mode. Renee says relying on instincts is a big part of it. Lee was in football at Texas A&M but then got into wrestling, how did that come about? Lee was a prospect, and the family wasn't fond of his sudden decision. "Kids, listen to your parents."
But Lee says that it was just something tugging at his heart. It was something his grandmother instilled in him and has stuck with him for life. He had great friends and a clear path in football, wrestling just called to him and he answered. Lee found his way, trained with Killer Brooks, a man Booker T knows well. And in the end, Lee was just hooked. Paige is happy he is here in the WWE, and asks of all the rosters right now, of all the superstars right now, who would Lee love to face most of all? Henry and Booker say they're out already. Renee says Lee has had amazing matches already, but Lee says obvious answers would be those he's only just encountered. Lesnar, Roman, but Lee was hoping for Kurt Angle. That's gone now, because of Baron Corbin.
But right now, Lee's #1 dream match: Cesaro. Cesaro is a machine, and that is something Lee relates to. Everyone loves the sound of that combination. Footage plays of Cesaro hitting Mark Henry with the Neutralizer! Henry says the one great thing about himself is that he took everybody's finisher. Lee will still have more to share, but we'll first look at where the NXT North American Championship got it start.
WWE Backstage relives a WrestleMania moment!
It was WrestleMania X (10) and it was the first ever ladder match! Shawn Michaels and Razor Ramon Scott Hall fought to become the undisputed Intercontinental Champion and changed wrestling forever!
Renee notes that 25 years later, ladder matches are still one of the pillars of this business. It is rare to see just two men involved, and it was the night before WrestleMania 34 that six men competed for a brand new championship. It was NXT TakeOver: New Orleans, and the inaugural NXT North American Champion was crowned!
Ricochet, Velveteen Dream, EC3, Lars Sullivan, Killian Dain and Adam Cole BAYBAY were all part of this incredible and historic match. Cole says "This was a really big WrestleMania weekend." A ladder match with six men and a brand new title. Ricochet says he was super excited to make both a TakeOver and NXT in-ring debut, so he wanted to make a big impression. "Going into a match like that," Ricochet didn't have fear, he's feeding off adrenaline. Cole admits there was nerves and pressure to live up to the expectations of that match. But the energy from the fans is unlike anything else.
All six men nearly wrecked themselves throughout that match, but Ricochet recalls the spot near the end, where all six were outside with ladder bridges. Cole knows they'd already gone through 30 minutes of "devastating" action, but then Dain scoops Cole to bring him along as he crashes down through Ricochet and a ladder! New Orleans was thunderous, and there was another point where all six men were up top on the ladders with the title dangling. Ricochet wipes out Dream but Cole wipes out Ricochet, and the first champion was Undisputed. The emotions of pride, relief "that it went well and I survived," it was a night where stars aligned and memories will live forever. That is how the belt began, and Lee is taking it to new heights, where will the NXT North American Championship go next?
WWE's own Sheamus was at the Daytona 500!
The Celtic Warrior got to talk with NASCAR stars, drove in the pace car, and surely got to see President (and WWE Hall of Famer) Donald Trump and First Lady Melania. The race was eventually won by Denny Hamlin, but the big story was the frightening crash involving Ryan Newman at the end. WWE Backstage hopes for Newman's speedy recovery and return to the track.
WWE Backstage goes to Promo School!
Tonight's student is Shawne Merriman! The 3-time NFL Pro Bowl Linebacker and co-founder of Lights Out Extreme Fighting is here! Shawne is no stranger to the WWE as a big fan, but what got him into wrestling? He is a 20 year fan and was part of the WrestleMania 34 Pre-Show. But Merriman's first real part of WWE action was WWE ECW One Night Stand back in 2008. Chavo Guerraro's kendo stick got Merriman, so Merriman got to SMACK Chavo back! "That was a little Lights Out dance for good measure."
But here's how Promo School works: Merriman will cut the strongest, meanest promo he can, and the panel of judges will give him a grade. Does anyone have advice? Henry wants to know if "E" counts as a grade. Could be today. But as for advice, Henry wants Merriman to speak from the heart, and relax. "Enjoy the moment." Lee says unbutton the suit. Paige introduces the opponent, Booker T! #BigDaddyLatty! Booker gives big ups to the judges. Booker, calm down, this is Merriman's turn. Merriman is fired up already as he steps to Booker.
"This should be light work. Booker T, I didn't want to come out here and be disrespectful. Because I know you was gonna treat me like a rookie. But as long as you don't say nothing crazy, because I ain't no soft ass cookie. Now I know you are known for being one of the best athletes in your sport. I can dig it. But that's only because the WWE never had me in it! Now you good on your words. Supposed to be a five, time, champ. But the stage never seen me come out like this. When I walk on the stage, I hear all the people scream and shout. But Booker T, if you keep runnin' your mouth, it's gon' be lights out!" Good rhymes!
What are the grades? Renee gives a B+ and Booker is shocked! The catchphrase is in there, that can be on merch! And he has a point, we haven't seen Merriman in the ring. Keith Lee says that he has awarded Merriman a B-. There was strong confidence in the delivery, but Lee's advice is not to be so close to a legend like #BigDaddyLatty, looking jacked with the dreads down the back! You might get bit. Henry says it is a C+! Merriman knew there'd be bias! Henry says that Merriman is a great athlete and entertainer, but there was no "comfortability." Merriman wasn't becoming part of the environment. Paige gave a straight B. Merriman was thinking hard on the rhymes, but the punch line hit hard.
But Booker, do you want to toss something back at him? Yeah, sure. "Lights out? That's going to be the name of this promo." Let's hear that from the judges. "Lights out!" One more time! "Lights out!" Time to go to school!
Booker says that when he came to work today, they told him he'd go up against one of the greatest San Diego Chargers of all time. LT the running back? Nope, Shawne Merriman. What? The Pro Bowler did great things in his career, but after 7 years, "they wrapped his ass up and said…" "Lights out!" And then someone put a rocket on him and sent him to the WWE! He has a future! He goes to NXT and they say, "Let me see you in the ring. Uh-uh. Let me see you cut a promo. Uh-uh." And it was lights out! Merriman goes to Fox, Fox says, "Oh no, we like this kid." But Booker tells Merriman that if he ever steps to the six-time world champ, the two-time Hall of Famer, and the most decorated champ in the history of wrestling… "Lights out!" Now can you dig that?
Renee says Booker was going to go 30 seconds. Booker says that was just 35. And he went easy on Merriman, because he likes him. Merriman felt that was two minutes but Booker says that's the flow, the shine and the beard gloss. "I can dig it."
It's the WWE Backstage Main Event!
Giants, monsters, behemoths and more. "Be afraid. Be very afraid!" For Mark Henry and Keith Lee, to amazing "big men" in their own right, look back on the evolution of this staple of pro-wrestling. Henry has spoke the name of Keith Lee from the highest mountain tops. Every podcast, every radio show, Henry sings the praises of a man who is changing the game for "big men." How does it feel to bring back the "Big Guy match" with leap-frogging, arm-drags, planchas, off-the-top and all that? Lee says that before even all of that, it is an enormous thing for someone as big as Henry to speak Lee's name with such praise. The fact Henry feels this way about Lee, hearing that, it is not something he could've fathomed before this moment.
Henry says Lee should own that. This is a moment Lee earned because he put the work in. Henry isn't saying any of this to butter Lee up, or because Lee is champion now. He says this because it's true. Henry has opinions, and sometimes his opinions are jaded. But the fact is, his Royal Rumble performance, outstanding. Lee VS Dijakovic in Portland did things not many matches have done even in the last 5 years. The last big man to have that kind of athleticism is The Undertaker in his prime. "To say one guy, I might be a little bit opinion-struck." But there is no one we've seen that can do what Lee can do. What does Lee owe that to? A combination of experiences, studies and working with others.
Mixing styles is a specialty, and while Lee can do "big guy things," he's studied men like Shelton Benjamin or Kurt Angle or even Brock Lesnar through the years, and Lee mixes those together. Lee feels that in the ring, he is "the most versatile specimen that this industry has ever seen." That is not arrogance, that is his belief, and what he feels he can bring. Henry says it can't be arrogance if it's true. And talking about mixing, Henry will tell Lee who he sees in him. An old school mash-em-up of Yokozuna and Bam Bam Bigelow. Yokozuna could be dominant in his presence, and yet he could move, doing leap frogs and splashing. Bam Bam could handspring and back flip, the first big man to do a moonsault. Lee doing the same things so effortless, "God rest his soul," Bam Bam would also be singing Lee's praises.
Henry knows he mentioned this earlier, but he feels that the future of "The Big Guy Match" will be something of a crown placed on Lee's head as we move along in pro-wrestling history. That is because it is a lost art. Henry is so happy to see the WWE let Lee be Lee and do that. Lee is a true athlete who does everything well. Does Lee feel he is arrogant about his abilities? Lee says his personal way, his personality, is to be humble. But then in the ring, you must display otherwise. Lee wants to be confident as possible, because he isn't like everyone else. Lee isn't the typical WWE superstar, so he wants fans to see his confidence and say, "If this guy can do it, and if I work just as hard…"
In fact, Lee wants someone growing up today to work even harder and become even greater than Lee is today. "But right now, my duty, in my opinion, is to carry that confidence and that ability in the ring in a way that inspires everyone." It doesn't matter size and shape. If you can be what you think you can be, push yourself to that goal, reach for the stars and even further, you can do that. Henry is so glad to be here talking with Lee. And after the break, we'll see where else the ultimate gif giver has ended up.
WWE Backstage plugs Wilder VS Fury II!
The epic rematch for the boxing world heavyweight championship, Saturday at 9 PM Eastern, only on PPV! Booker knows the first one was awesome, this one is going to be even better. He feels this is going to end somewhere in 7 or 8, "shot heard 'round the world," WILDER!
WWE Backstage welcomes Paige's dog, Lobster!
He made it! And he wants his cheese. And speaking of dogs, Keith Lee's lady, Mia Yim, shows off their adorable bulldog watching Daddy Lee on TV! WWE Dog Show when?
Keith Lee unofficially wins Gif of the Year!
That's right, it's Keith Lee POUNCING Adam Cole into the crowd on an episode of NXT! If you haven't seen it, just google it. But to have some fun, WWE Backstage photoshops Lee's equally meme worthy reaction faces into iconic moments. First, Lee's reaction to Dominik Dijakovic VS Damien Priest is part of Mark Henry's retirement swerve and World's Strongest Slam on John Cena! Lee getting groovy is part of the once lost PCB dance off. And Lee's Dijakovic-Priest face is part of Booker T getting whooped by Steve Austin in a supermarket! There's even in incredibly well-done fist bump photoshop of Lee and Renee! Best one of the bunch! Backstage is Limitless, thanks for basking in the glory!
---
My Thoughts:
A really fun episode of WWE Backstage yet again, and it's great to see Mark Henry join the rotating cast of panelists. Promo School with Merriman was great, and I appreciated him working on a mostly rhyming promo. Not many pro-wrestlers do that and so for him as a non-wrestler to try was definitely a bold choice, so I feel the B's were justified. It was great to hear from Lee how that stretch of Survivor Series, Royal Rumble and TakeOver: Portland felt, and Henry's praise was definitely well-deserved. I remember seeing Keith Lee showing up in ROH with Shane Taylor as an amazing duo, and boy did ROH let Lee slip away. It is great to see him here now, at the level he's reached, he is only going up from here.
Mitchell's Talking Smack Report! (1/23/21)
DING DONG, HELLO~! Talking Smack!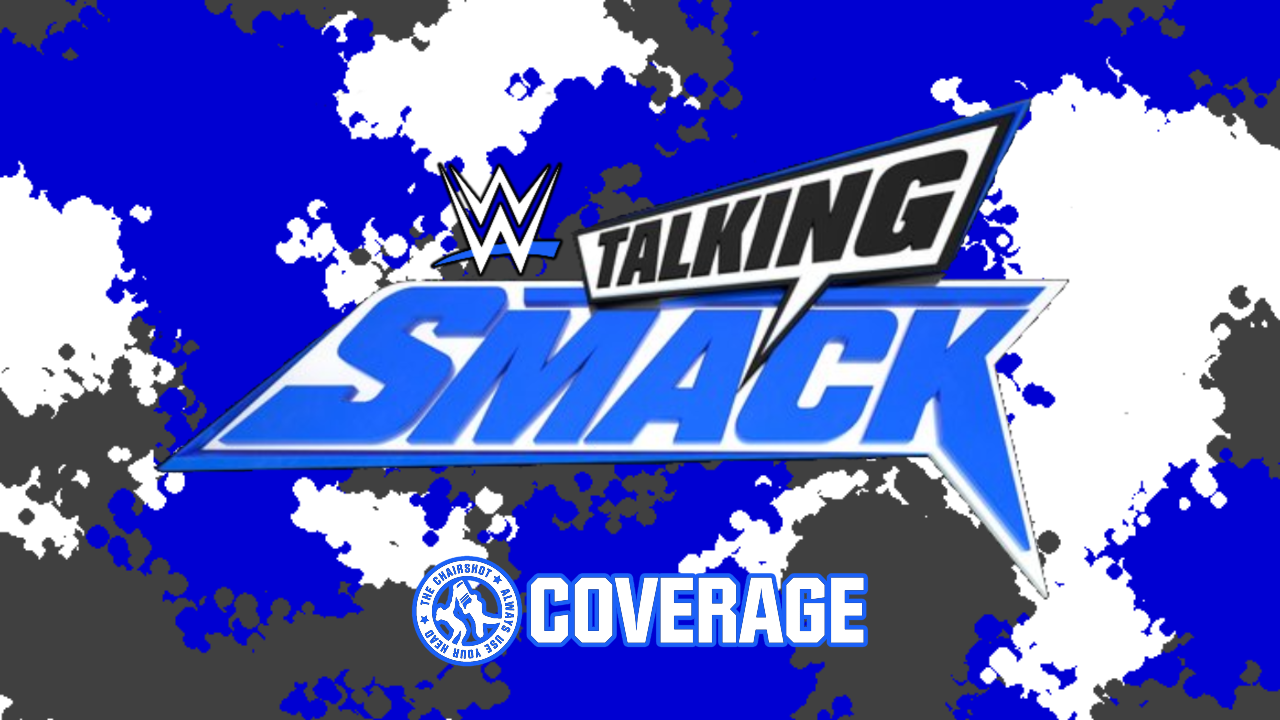 Talking Smack has a strong episode this week!
Cesaro, Bayley and Sami Zayn are all here to talk some smack on what went down! Will there be any sore losers among them? *cough* Bayley */cough*
Kayla Braxton welcomes us back to the show!
We're just over a week away from the Royal Rumble, and Friday Night SmackDown had us on the edge of our seats! Kayla is here with cohost Paul Heyman, who has some explaining to do as he does his evil finger pyramid. Kayla knew right away Heyman had something planned, and he did, and instead of Adam Pearce VS Paul Heyman, we got Roman Reigns beating Pearce up. Roman did beat Pearce up, but Kevin Owens got back at Roman, too, and Kevin asked Heyman if he was watching. Were Heyman's eyes open? Then yes, he was watching. "It was the perfect plan. Conspiracy theories abound and they're all true." They had Pearce locked in, Sonya was about to take over because Pearce was out the door. Heyman pulled the strings, he kept Kevin away all evening, but somehow Kevin screwed them. "Card subject to change."
But Heyman isn't done ranting! Wait until he finishes his point. Well he took a breath- Yes, he just took a breath! She made the mistake to jump right into any opening. Heyman continues to say that this is Kevin's problem now: "The Royal Rumble, next Sunday, we're not going to be pulling Card Subject to Change. Card will be delivered as advertised!" Which means KO is stepping into the ring with "an angry, infuriated WWE Universal Heavyweight Champion who understands that this match only ends when one man is left standing." And it won't be Kevin. That's not a prediction, that's a spoiler! Three, two, one, now your turn, Kayla. Kayla appreciates that. Let's lighten the mood, the host of DING DONG, HELLO~!
Bayley joins Talking Smack!
Heyman shakes Bayley's hand and says he is a great admirer of her work. Bayley thanks him for that and appreciates Kayla's slow clap. Heyman introduces himself and says if she wants to see something outside of her own brilliance, watch Roman Reigns get his hands on Kevin Owens in the Last Man Standing match to not only defend his title, but to put Kevin down with a beating that will earn a Parental Advisory Warning. Bayley likes that! They should get their people on that. Kayla has people? Yes. Now, to the "Ultimate Athletic Obstacle Course Challenge." Bayley is flexing now, but Kayla points out that while it was Bayley's idea, it didn't go as planned.
Heyman says nothing goes as planned on SmackDown! And they had the best plan! The absolute best plan! But Kevin screwed it up! Kayla brings this back to Bayley's plan in the obstacle course. Kayla gets Heyman relates to that here, but Bianca Belair, the EST, proved herself on Bayley's course. She even embarrassed her. Bayley says to stop the replay, get to the end. Fast forward, guys, c'mon. Kayla brings up Bayley kinda cheated, and still lost. Bayley says it can't be cheating if it's under her rules. This is fair and square as her first-time-ever obstacle course challenge. Is no one listening? Is Bianca paying them to play the footage?
But it doesn't matter, SmackDown doesn't do obstacle courses between the longest reigning women's champion and "some new chick." Bayley doesn't even want her weird chair anymore. Does Kayla want to be in the Royal Rumble? Bayley will gladly "welcome" her into that as the Role Model, the CAPTAIN of SmackDown! She'll grab Kayla by her ear piece mic and throw her out, just like she will Bianca and every other woman in the match! Kayla doesn't discount that, Bayley is an incredible competitor. But in the obstacle course- Heyman speaks up because he doesn't like the use of "incredible," it means "not credible," but Bayley is definitely credible. She is a GREAT competitor, and Kayla is envious! #BayleyEnvy, make a shirt, put Kayla's face on it.
Kayla asks if Bayley underestimated Bianca and therefore underestimating the other competitors in the Rumble. Bayley will say Bianca is a great athlete, we've seen what she's capable of over the years. Bianca eliminated EIGHT superstars, but did she eliminate Rhea Ripley, a former NXT Women's Champion who had her WrestleMania moment with Charlotte Flair? No, Bayley did! Quality over quantity! The lights, the stress, it's all making Bayley sweat. Kayla thinks Bianca was making Bayley sweat. Maybe Bayley did the obstacle course and that's why. Kayla does appreciate the challenge, it was entertaining, until the end when Bayley attacked Bianca. OH? Let's check the ratings and see if it was entertaining.
Kayla thanks Bayley for her time, Bayley has a party to go to, Heyman says Kayla is condescending but he would never do that. He again shakes her hand and says Bayley is a generational talent. See you in the Rumble, Kayla. In the match! But speaking of the Rumble, our next guest is a superstar who vows to win the Men's Rumble, the Swiss Cyborg!
Cesaro joins Talking Smack!
Cesaro likes the high chairs. He shakes hands with everyone and takes a seat. Standing tall, sitting tall, as he should after his victory. Cesaro beat Daniel Bryan last week, has a bit of a chip on his shoulder and turned down the rematch challenge. Why is that? Cesaro says he always has something to prove. He likes new challenges. He beat Bryan already, why do it again? And Bryan wasn't even dressed anyway so he'd just be taking advantage. Kayla has known Cesaro for awhile, this feels like a new Cesaro. Is he showing a different side to the fans? No. Does he really seem that different? Kayla says there's more intensity.
Well Cesaro says this is less new and more the old Cesaro. Cesaro went back to the basics, his strengths, and it's paying off. So what is it about Bryan that "irks" him? Cesaro says it's not the way we might think. They've known each other for about 15 years or more, they had a rivalry since they've met and it's been very competitive. It came to the WWE, after having some of the toughest matches ever with Daniel Bryan. So yes, Bryan "irks" Cesaro because Cesaro needs to beat Bryan. Bryan brings out the best in Cesaro, and Cesaro does appreciate that, but it drives him.
Both men have been very vocal about winning the Men's Rumble, but with 30 men total, will they be the final two? Cesaro is confident that they will. Anyone else that says differently, they should not be in this building, in that ring, and certainly not in Cesaro's presence. Kayla says that Bryan having never won a Rumble, that is why this is so important to him. Bryan's hunger could be greater than the others. Yes, it could be. But what a great New Year's Resolution. Cesaro isn't a fan of those, because you should want to be better every day. Not just once a year, but every day, be better today than you were yesterday, forever. Bryan's hunger may be big, but it's opinion.
That is what irks Cesaro. If Bryan wants to win that badly, then Cesaro wants to win even more. That is how this rivalry works, that is what is needed in the WWE. Use everything as motivation to get to that next level. Kayla agrees. Now say Cesaro does win the entire thing, which Kayla could see happening. Has Cesaro thought about who he will challenge at WrestleMania? The options are Roman and Kevin for the Universal Championship, or Drew McIntyre and Goldberg for the WWE World Championship. Cesaro said last week on commentary, he would challenge Roman Reigns on behalf of Shinsuke Nakamura. Now McIntyre mentioned Cesaro as a dream opponent and Cesaro would love that, too, but Cesaro is a man of his word.
Does Heyman have something to say on that? Heyman says Roman VS Cesaro is big box office. Heyman has sung Cesaro's praises since he got into the WWE. Cesaro knows that respect and admiration, and is a very dangerous man. You don't hear all this energy, he's soft spoken and "means not to be anything else besides himself." Cesaro is rightfully confident because he is uber talented, and is on a path to the top. There's only one man who can stop him, and that is Roman Reigns, which is why that match could headline WrestleMania 37. Roman will put down Kevin, and Cesaro has a good chance of winning the Rumble, so we'll wait and see.
Kayla thanks Cesaro for his time, and Cesaro tells Heyman to tell "Table Head" that he's next. And finally, a man Kayla thought she'd never miss but definitely does lately, the "Great Liberator!"
Sami Zayn joins Talking Smack!
Sami notices he has no music. Kayla says he can try again but no, the moment has passed. "These are the little things I'm talking about." Kayla says Heyman has a part in this but Sami says Heyman's been in this business longer than Kayla's been alive. Kayla can't catch a break. Sami says Heyman is a lot of things, a lot of bad things, almost all of them true, but Heyman is not jealous of anyone. Sami says this is rather fitting that he'd get put on Talking Smack and then he gets disrespected. He brings up the conspiracy and brings in his film crew.
The documentary crew is here because Sami doesn't recognize the cameramen and Sami's been here 8 years. This is so the footage is true and unedited. Now, conspiracies. There is a long standing one against Sami, but it's all the little things, the little acts of disrespect that add up. Everyone else gets music and a warm welcome, but Sami gets treated like a fool after being a cohost! Sami had his cuffs as a peaceful protest, the right to assembly. America loves their rights, right? This was Sami making a point, engaging in his right to do that. This was all to make management aware that he will not be silenced. But people act like he was in the wrong! Kayla does, doesn't she?
Heyman voices his agreement. Sami says the thing is, but Heyman says it's like a bad marriage. Sami was called an instigator, but he has the signs he brought to SmackDown. Let's dissect these. #SAMI: Stand Against Moral Injustice. Those who don't like this sign, why? Are they FOR moral injustice? Yes or no? But isn't it hypocritical? Sami doesn't like Apollo cheating but Sami was cheating a lot! Heyman has to tell Sami, he loves the sign, but he admits he kinda likes moral injustices. Sorry. Nothing against Sami, but still. Wait, Apollo Crews walks on set! Sami is glad to see him, though! Apollo wants to hear Sami in person. Keep going. Sami says this is perfect.
Sami brings up a sign that works for Apollo, "How Do You Sleep at Night?!" It works for Big E, too, who holds SAMI's title! How does Apollo feel getting his title shot, cheating to win?! Apollo is okay with that?! That's the difference between Sami and Apollo! Sami stands for something, he has a value system! Sami doesn't want to upset Heyman but he wants Apollo to hear him. "How do you sleep, cutting these corners to get ahead?" Apollo acts like a nice guy with a million dollar smile, but then he's okay with winning how he did? At best, Apollo should've given Sami a rematch and then we'd see who is the better man.
Heyman says Sami is upsetting Apollo but Sami says he doesn't care. Apollo says Sami can talk, talk, talk, but eventually Apollo will get Sami in that ring. Well that's a threat. Don't make excuses, Kayla, it is a threat on her show! Heyman doesn't like being in the middle of this, literally. Sami says he has to think about his camera crew's safety. Apollo won't intimidate Sami, but he is doing this for his documentarians. Apollo is going to be confrontational, he's making Heyman uncomfortable, so Sami is going to leave. Not for Sami's safety but his cameramen. Sami excuses himself, and Kayla says that's fine, this is the end of the show anyway.
Heyman tells Apollo that Sami is just distracting him. It's what Sami does. Is Apollo going to be distracted "by a prick" or be focused on the Intercontinental Championship? Apollo say she's going to beat Sami's ass, THEN go get the title. "Because I can." Heyman is impressed. With that devious smile on Heyman's face, Kayla goes to close the show, but then Kevin Owens shows up… Heyman and Kevin stare down, Heyman gives a nod, and Kevin leans over to tell Heyman, "You feel it." Kevin then offers a handshake, and Heyman takes it. What did Kevin mean by that?
---
My Thoughts:
What a great episode! Heyman was great throughout the whole episode, but he's great all the time really. Him trying to interject the Roman story into everything was great. Bayley had a good segment, and it fits her Heel persona that she takes a 360 on the obstacle course because she lost. Bayley VS Bianca really should happen on the go-home next week to get them both going into the Rumble. Cesaro made a good point, New Year's Resolutions are a bit silly when you should be trying harder every day. And I really like that, though not fully Face, Cesaro is calling out Roman here on behalf of Nakamura. I still think Cesaro would be great as a Face, so we'll have to wait and see.
And then the last segment was awesome stuff. Sami getting NO theme music, ranting on with Heyman on his side mostly, and then the surprise appearances from Apollo and Kevin to plug their stories, all of it was done perfectly. Apollo even somewhat defying Heyman was great. Whether he goes Heel or not, an aggressive Apollo is definitely a good move for him.
Mitchell's Raw Talk Report! (1/18/21)
Raw Talk is PHENOMENAL!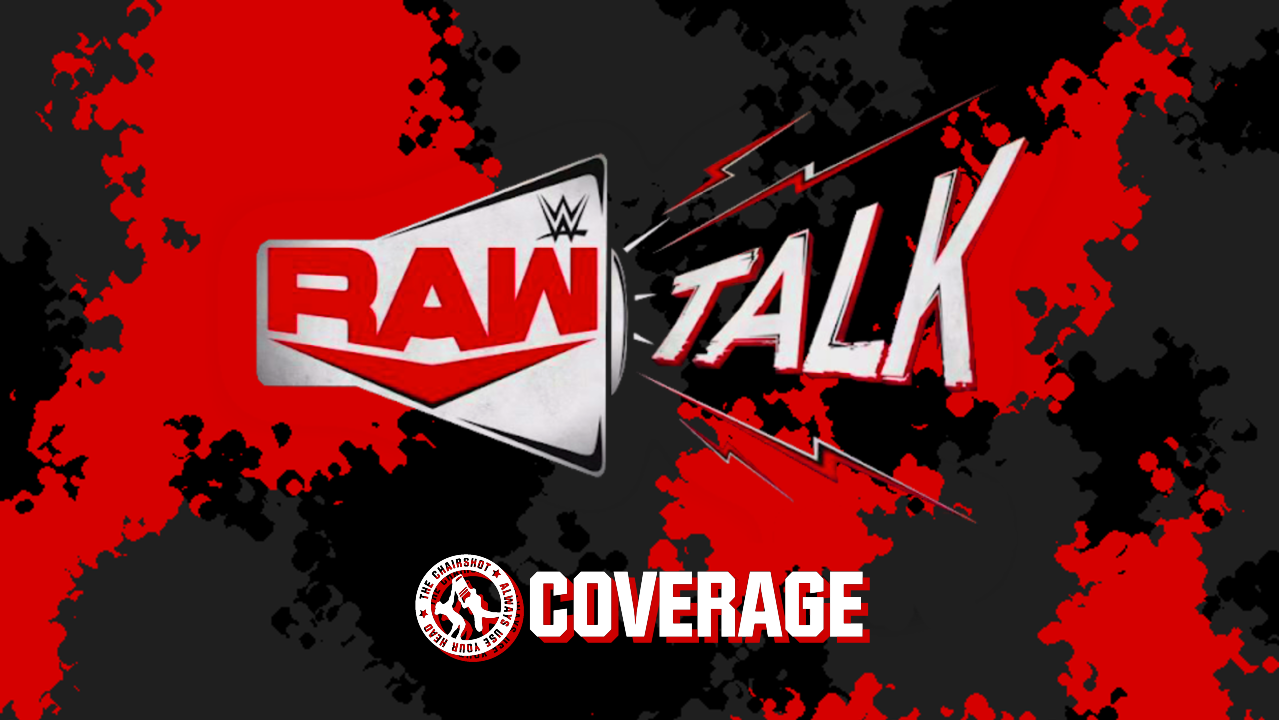 It's an Awesome, Phenomenal, GIGANTIC Raw Talk!
After issuing another Money in the Bank ultimatum, The Miz and John Morrison will join Raw Talk to explain how they managed to get GILLBERG to return!
Is it #CharTruth or #TheTruthSarahm hosting?
It's Charly Caruso and R-Truth back together! Charly welcomes us back to the show and tells Truth he was right, she was busy with "Thanksgiving" with her mom. But after enduring things in 2020, we should really give thanks whenever we can in 2021. Truth agrees and asks if she had potato salad. She had potato salad, tuna salad, chicken salad, and a turkey pot pie from catering. So good! But enough about food, as much as they could go on and on about it, Charly says we should talk about what happened at the end of Raw. Would we expect anything less from Alexa Bliss, though? Something is going on in that mind and body because of The Fiend, but it's hard to put a finger on it.
We got more questions than answers tonight, but that look in Alexa's eyes said a lot. Just when you think it couldn't get any worse, she beat Asuka! Truth says she's hollow inside, like she has no soul! And then the whole thing with the lights and Alexa changing back, then the possession! The Fiend spoke through her! But didn't he get burned up? So did we all. Truth doesn't want to answer what's going on with Alexa but Charly is thinking it could be his spirit. Truth says this is some paranormal activity here. So moving on, let's get to our first guests, the Greatest Tag Team of the 21st Century, or as Charly calls them, two men who are AAAAWESOME!
The Miz and Morrison join Raw Talk!
Truth fist bumps Morrison 'n' Miz, Awesome Truth rides again. Miz wants to get to the question. Truth asks what it was like being with The Doors. No, he's not Jim Morrison. But that's old question. Charly wants to ask about The Dirt Sheet. Miz says it was a train wreck but Morrison argues it was great. Morrison wrote it so of course he defends it. Charly is more interested in the guests. How did they book that? Morrison asks if they understand the concept of "misdirection." That's what pro-wrestling is all about. You expect one thing, then BAM! It's something else! That's why the moonwalk is so great. You think he's going forward but he goes back.
Miz just wanted to make sure McIntyre and Goldberg understood that he could cash in at any time. Miz is even in the Rumble match! He could win the match, and then have a shot at the title at Mania anyway! Charly replays the footage of Gillberg coming out to the Goldberg entrance, and Miz says Morrison has an actor friend who could be McIntyre. Miz said the guy looks nothing like McIntyre, and Morrison said that's the point! But then the fake asked for another take because he somehow forgot they were on live television! Well he doesn't do live events, he didn't know.
Charly asks if they at least thought the parts were played well. We all saw it, what does she think? Charly is not entering her own opinion, she's just the host. Well the impersonator thought it was great, and he was high-fiving everyone backstage. Miz just wants to remind everyone he is Mr. MITB and could cash-in. It was Morrison who wanted Gillberg to come back! The wig kept falling off! Hey, the message was sent! Case closed! Miz asks if Charly has anything else. Charly says The Dirt Sheet was definitely bigger than ever with that McIntyre. Morrison says that's the Jersey version of McIntyre.
Miz says they should've gone to Cleveland and gotten Drew Carey. But apparently the budget means nothing to Morrison. These sunglasses ain't cheap. Nice pocket square. Truth makes a "sharp" joke and Miz doesn't get what's going on here. They're bonding! They used to be a tag team. Yes, Miz and Truth used to be a tag team. Call it a remix. Then who would Truth choose? Miz or Morrison? Truth doesn't do drama or peer pressure. Morrison says they'd be Black Magic & The White Shadow. Miz makes this "Breaking news." Truth asks if Gillberg is available. He's not an option. Truth would choose both. How diplomatic. Morrison would take Morrison over Truth, too. He just likes himself that much.
Charly just wants to point out that the message was sent to those we were expecting to see tonight, i.e. McIntyre and Goldberg. Morrison is confident they were watching and the message was received. Then there could be a new champion at the Royal Rumble because of Mr. MITB. What are the odds? Can they tell us anything? Miz has had the opportunity to get the contract back. When he lost it because of a certain someone, Morrison, but… No no no, Morrison cashed it in for him but Miz lost it. But it's a good thing Morrison did cash it in because now Miz has it back. Miz says he has the only real opportunity for the world title. He doesn't get a lot of those anymore, but here it is.
"At Royal Rumble, I know Goldberg and Drew McIntyre are going to tear each other apart. These are two big, muscular, brawling type of men and they are going to go at each other." And Miz will be there to jump on it. Truth says he'll be like a vulture! CACAW~! No, that's a hawk. Close enough. Charly asks how Morrison will book the next episode, it might not sit well with Miz. Looking for a scoop? No scoop for you! Well, as always, this was an awesome time, Miz 'n' Morrison head out for the Queen of Spades to step in!
Shayna Baszler joins Raw Talk!
Charly feels Truth always has the better questions for Shayna so she'll let him ask Shayna something first. Truth asks the Queen of Spades, "Are you better at Uno, Tonk, or Go Fish?" Can we not? Shayna has a long drive. Well Uno's a long game, especially if the Draw 4 shows up. Shayna asks who in the back keeps scheduling her for this. Charly apologizes, she hoped he was going to come up with a slightly more intelligent question than that. As in, something along the line of sauces at least. Did she try the salmon today?
Charly brings up her interview on Raw, in regards to her match with Mandy Rose and the tension with Nia Jax. Has anything changed since earlier tonight? They made it clear they want the tag titles back but where are we with that? Shayna says she proved that it doesn't matter what's going on with her and Nia, she can take care of things on her own. No idea why people have forgotten that. The alliance with Nia was of convenience. They didn't get along but they were dominant champions. It was never a thing that they need to get along, they get it done in the ring.
Charly surmises it as,  it's about coexistence for the common goal, but no commonality anywhere else? When was that an issue? We all saw that they haven't gotten along, but Shayna still won. Say what you want about that, but do Charlotte and Asuka get along? They're both too busy with the creepy Alexa stuff and the creepy Ric Flair stuff. Emotional stuff. Say what you want about Nia and Shayna, but at least they were always focused. Charlotte and Asuka have lost focus. That's true, but amidst all of the tension, the challenge was issued. Have they heard anything back? Nothing yet, but the distractions are obvious. "When the prey is looking somewhere else, the predator can sneak up behind them." That's why Nia and Shayna are able to work together where they need to.
So then, there's two ways to look at it. As partners against the tag champions, they will be united enough, as they have been. But then, the Women's Rumble, hopefully we see Shayna and Nia in there together. Are they allies or foes? That's a completely different issue. Nia is experienced enough to know how a Rumble works. Shayna was a finalist. Shayna tied a record for eliminations, she knows how Rumbles work. It won't be a surprise. So what, "Oh let's do the thing people do where they team up and eliminate people and high-five and then oh no~!"
Well it is a valid strategy. But it always happens! Someone turns on someone else. Shayna and Nia are separating Rumble and their tag team match. Charly has a lot of hypothetical scenarios, but no time for that tonight. Shayna says things go one way: they walk out of the PPV as tag team champions, and Shayna is winning the Women's Rumble match. The relationship will remain unchanged. Then thank you for your time, and Shayna hopes it is a long time before she's back here again. But she's one of their best guests… Well, the last guest is PHENOMENAL!
AJ Styles and Omos join Raw Talk!
Styles really likes his music. Isn't it the best theme in the WWE today? Truth says it's alright. Styles asks what Omos thinks of his theme song, and Omos says it's great. Truth wants to ask Omos about having Styles as his assistant. It's phenomenal. Nice! Styles realizes Truth has it backwards. This is him trying to put a wedge between them. Don't listen to him. Styles says this needs to stop. Charly, any questions? She just wants a grasp on his mindset after his match with Ricochet, where Ricochet was hoping to prove himself worthy of the Royal Rumble match. He did not win, Styles is obviously in, so what's his mindset now?
Well Styles' mindset is on the Rumble and to win it. Wouldn't it be great? From his debut in 2016, his documentary just came out, Omos says it's the best one ever, go watch it on the WWE Network. It's phenomenal, even! Was Omos there? No! Sigh… Truth, you're just wrong, wrong, wrong. Did you not see what he did to Ricochet with that great Styles Clash? Yeah but Omos looks awesome, too! Styles asks Omos if it irritates him when people get the name wrong. Of course! It's "Aw-moss." Like awmos done? Don't play around, Truth. Truth is keeping the peace! Charly will get things back on track. Truth excuses himself to Omos.
Charly brings up that it will be five years in the WWE. What are Styles' expectations, outside of winning, for the Rumble? Any number in mind? Well everyone wants to go 30th, because there will be all the others. Truth says the Phenomenal One should go first to prove it. And then Omos goes out! Well maybe Omos goes out there, too. Will he be in the Rumble match? We'll see. Now that's an unstoppable combo. But either way, there's a plan. It's a secret because it's their plan. Can't it be our plan? Nope. Charly wants Truth to get in the Rumble. Truth says he has other engagements, such as making sure "baby" WWE 24/7 Championship is safe. Charly thanks Styles and Omos for their time, and will see us again next Raw Talk!
---
My Thoughts:
A very good Raw Talk, with really good energy. But of course, Miz 'n' Morrison are great talkers, Shayna knows her character and Styles is also great on the mic. I like that Miz and Morrison continue to argue about how The Dirt Sheet went, but I wish they'd given a name to the man who played fake McIntyre. Well we'll probably never see him again but even so, it'd prove he was the "actor friend" to Morrison. Morrison should know the name of the guy who is supposedly a friend that he could ask to be fake McIntyre. Shayna being so done with Raw Talk is always a great part of her character, and she helped give some good details on how she and Nia are handling this.
Styles and Omos have good chemistry for how this story is going, and them daring Truth to join the Rumble was fitting. Omos really should get in a match at some point, but maybe start with a 24/7 Championship moment with Truth in the ring and build from there.