NXT Minus 6: Everybody Wins In Portland!
Bradley Jay enlists the help of everyone's prognosticator for this edition of the NXT Minus 6!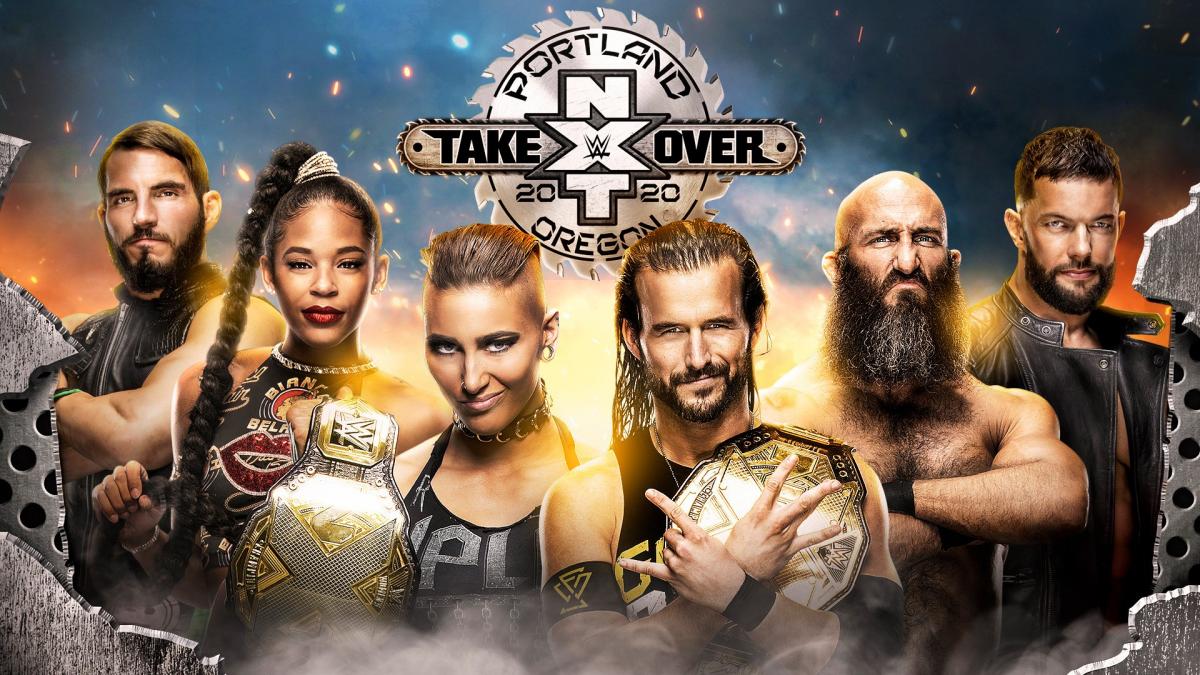 Bradley Jay enlists the help of everyone's prognosticator for this edition of the NXT Minus 6!
I've asked a guest columnist to preview Takeover: Portland and tell you why everybody wins. Kay Fabe and I have been friends since I started watching wrestling. She knows her stuff. Take it away, Kay.
NXT Tag Title Match: Undisputed Era versus the Broserweights
Why UE wins: They are a team, brothers in arms, not just all-stars thrown together for a month. Simply put, they are the best tag team in the world.
Why the Broserweights win: The UE is the New England Patriots of professional wrestling, and no dynasty lasts forever. Riddle is hungry for his first taste of NXT gold. Dunne is hungry to avenge his previous loss in the Dusty Cup finals. Sometimes it's easier to be the hunter than the hunted.  
Tegan Nox versus Dakota Kai in a street fight
Why Nox wins: A woman scorned is a powerful thing.
Why Kai wins: See Nox.
Johnny Gargano versus Prince Balor
Why Gargano wins: Mr. Takeover, the heart and soul of NXT, needs to solidify his place at the top of the mountain. If he doesn't win, everything he's done the last 4 years will have a big question mark behind it. A loss here could send Gargano back into madness. 
Why Balor wins: He needs to remind people that he's the guy who put NXT on the map. He took a huge risk leaving the Blue/Red brands. If he loses, he looks like the guy who deserves to lose to Lashley 17 weeks in a row.
Keith Lee versus Dominik Dijakovic for the North American Title
SWERVE: I don't care who wins. The "fight forever" ban gets lifted for this match, and I want to see them fight forever. Out of the ring, through the crowd, into the back, double count out, keep going until Takeover is over. These two are my Ric Flair versus Ricky Steamboat. 
Bianca Belair versus Rhea Ripley for the Women's Title  
Why Belair wins: She's the strongest…fastest…toughest…bestest. She's had title shots before, and she's learned from her mistakes. Now it's time to watch her shine.
Why Rhea Ripley wins: She has some wild notion that she deserves to face Charlotte Flair at WrestleMania. She's fighting to defend her spot on the grandest stage of them all.
Adam Cole versus Tommaso Ciampa for the NXT Title
Why Cole wins: He's not just defending the title. He's defending the Prophecy. He's defending the honor of the Undisputed Era. He's fighting to keep their hold on the gold…or fighting to save the only belt they have left.
Why Ciampa wins: Ciampa is fighting for something bigger than wrestling. He's fighting for his career. This is Wrestlemania X-7 and he is Stone Cold Steve Austin. Ciampa needs to beat Adam Cole more than Cole can ever imagine. There can be only one. He does not have to sell his soul to the Devil for the victory because DAMN YOU CIAMPA, YOU'RE THE DEVIL. Goldie is coming home.