NXT Minus 6: I Love Surprises!
An episode full of surprises on this week's WWE NXT, and Bradley Jay is here with his patented 6-point look!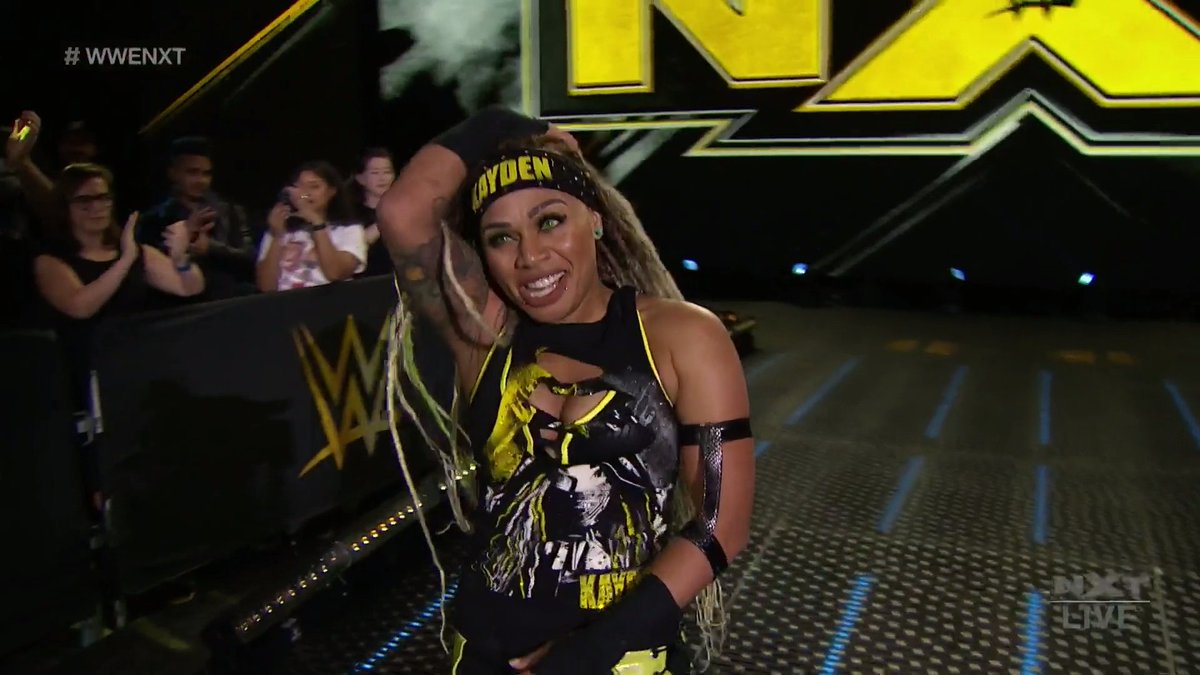 An episode full of surprises on this week's WWE NXT, and Bradley Jay is here with his patented 6-point look!
Surprises good. Spoilers bad.
6. Evil Prince Balor is infinitely cooler than the Demon. The Demon is dead. Long live the Prince.   
5. Of course it was the right decision for Dijakovic to beat Bootleg Marilyn Manson. He deserves a title shot just for that burn. I would have gone with discount Usain Bolt, but who am I to argue with Double D? Now give us Keith Lee versus Dijakovic at Takeover in the first ever Fight Forever match.  
4. Dakota Kai versus Tegan Nox was one of the shortest 4 star matches in history. I'm not sure they could have sustained that pace for much longer. I loved the action, and Nox's knee brace shot to Kai's face was wicked. I am getting sick of BFF Lerae. Now she just looks sad and needy. I'm already not looking forward to her feud with Nox.
3. The final of the Dusty Classic was good but I never thought the Grizzled Young Veterans had any chance to beat the Broserweights. 4 stars, but here's why I didn't rank it higher. GYV hits a brutal Doomsday Device on Pete Dunne outside the ring, and two minutes later he's up like nothing happened. It's surprising because he trained with Trent Seven, the number one salesman in the company.  
2. Congratulations to Jordan Devlin for capturing his first NXT title. Great match at Worlds Collide and a big victory for one of the best wrestlers in the world. Rematch with Angel Garza. Rematch with the Big Strong Boi. Fresh matches with Lio Rush, Jack Gallagher, Oney Lorcan. Jordan Devlin instantly elevates this title. BTW, the new belt is stunning, light years better than that wacky purple thing.   
1. This week's That's Why I Love Wrestling goes to….Kayden Carter! Of course Chelsea Green is winning because the shiny new toy always wins their first match. WRONG! And of course every match ends with a big predictable finisher. WRONG. Surprise small package for Carter's first victory. People complain that there are no surprises in wrestling, then they get a surprise and complain that Green lost her first match. Not this guy. I love surprises and I loved this. That's right. I loved Kaden Carter's small package.