NXT Minus 6: The Return of Punishment Martinez
Bradley Jay is back with another edition of the WWE NXT Minus 6! And Punishment is back???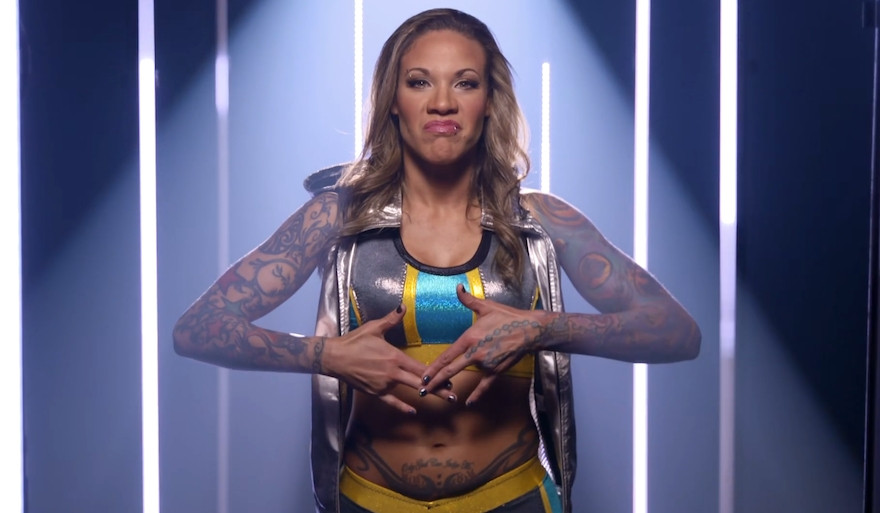 Bradley Jay is back with another edition of the WWE NXT Minus 6! And Punishment is back???
This week we learn that patience is a virtue. We also get the return of Punishment Martinez. And Johnny Gargano destroys everything.
6. Last week, people were upset that Tegan Nox beat Dakota Kai. The face shouldn't win so quickly. It ruined the feud. They killed Kai's heat. Hold the phone, Malone. Now we get Nox versus Kai in a street fight at Takeover: Portland. If it's as good as the 3 minute appetizer they served up last week, then we're looking at one might tasty meal with real MOTN potential on an absolutely stacked card. 
5. Why is anyone who isn't a wrestler getting a haircut backstage at a wrestling show???
Where in the big fat Hell is Cameron Grimes?
Why are Matt Riddle and Pete Dunne in a golf cart?
4. Why isn't Killian Dain in NXT UK? He's rock solid in ring, the kind of heel that can make any face instantly sympathetic. He's Irish Big Boss Man. Wrestling needs those guys. Sadly, the Full Sail crowd doesn't care about him. He deserves better. Dain could walk into Blackpool right now as a credible challenger to WALTER. Free Killian Dain.  

3. Mercedes Martinez is Puerto Rican Shayna Baszler. Punishing. Methodical. Mean streak. And I love her built in story. Been grinding for almost 20 years before getting her shot. Now she's in a rush to make the most of whatever time she has left. We finally have the real Punishment Martinez.   
2. The greatest job in the world has to be NXT booker. It's like having a kitchen stocked with the best ingredients and you get paid to cook whatever you want. Jordan Devlin versus Tyler Breeze. Swerve Scott versus Angel Garza. Johnny Gargano versus Prince Balor. Triple threat matches. 6-man tag team matches. Bring in Tyler Bate with a sprinkle of Lio Rush. Damn that sounds good. Now I want to see Bate versus Rush.
1. "That's not the guy who lost to Bobby Lashley 17 weeks in a row on Monday Night Raw." In one atomic blast, Johnny Gargano destroys Prince Balor, Monday Night Raw and Bobby Lashley. I'm going to watch that promo about 20 more times between now and Takeover: Portland. Any other Wednesday, "Girl, you don't even go here" would easily take Line of the Night. Not this week. Well played, Johnny Takeover. Well played.