NOAH WEEKLY NEWSLETTER VOL.76 ~ 22ND MARCH 2020
Breaking their coronavirus hiatus, NOAH will be having it's return show shortly. Hisame gives us all the updates!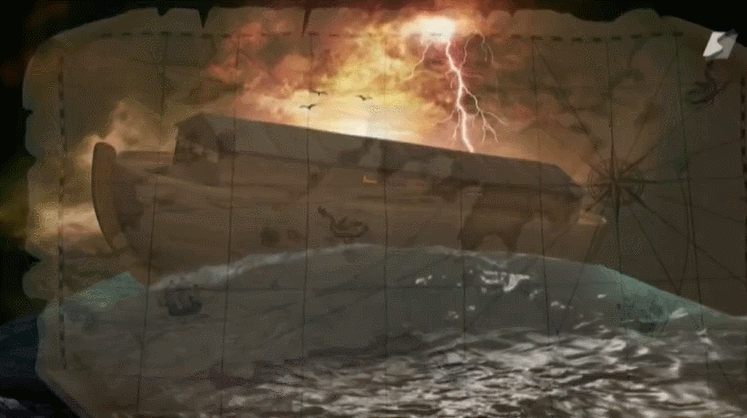 Breaking their coronavirus hiatus, NOAH will be having it's return show shortly. Hisame gives us all the updates!
NOAH THE SPIRIT
21st March, Yamada Green Dome Maebashi Sub Event Arena
Post match promos 
NOAH held their first show for a month since having to temporarily suspend activities due to the Coronavirus outbreak on the 21st March at the Yamada Green Dome Maebashi Sub Event Arena. One thing that NOAH have always prided themselves on is making themselves accessible to fans at their events, sadly it was necessary to make them as inaccessible as possible in order to keep themselves, their staff, and their fans safe. The fan club pictures have been cancelled, fans were required to have their temperature taken on entry, wear hygiene masks, and were given hand sterilizer and sterile wipes on entry. Physical contact with the wrestlers, paper tape, and gift giving were prohibited, and after the event Noah made a request for fans not to hang around waiting for the roster to arrive or leave. The autograph session did go ahead, with Go Shiozaki wearing a hygiene mask and standing behind a barrier in an enclosed area.
To celebrate NOAH returning, NOAH surprised fans by streaming three matches streamed live:
Kaito Kiyomiya vs Kinya Okada 
The Sugiura Army (Takashi Sugiura & Hajime Ohara) vs Naomichi Marufuji & Minoru Tanaka 
AXIZ (Go Shiozaki & Katsuhiko Nakajima) & Shuhei Taniguchi vs Kongoh (Kenoh, Masa Kitamiya & Yoshiki Inamura) 
Haoh won his first NOAH match by pinning NOSAWA Rongai, and taking advantage of his size and speed against MAZADA. The NOAH site is showing that he is not a freelancer, and although no announcement was officially made, it appears he has signed with the promotion and is now a full time member of the roster.
Kinya Okada made his first singles match since breaking from The Sugiura Army (Takashi Sugiura was seen watching backstage, as was Kenoh), by taking on Kaito Kiyomiya. The match was in no way a squash and went 9 minutes 49 seconds, with Kaito Kiyomiya getting the win after Okada kicked out of The Tiger Suplex (twice). Backstage Kiyomiya said that he could sense the change in Okada, but warned that kicks against him were no good, he was used to it and was kicked by someone he "did not get along with" (Kenoh).
The pre-match between Takashi Sugiura and Minoru Tanaka that we were not originally meant to get, took place for the first and last time. Sugiura dominated Tanaka, knocking him across the ring at one point, but Tanaka found Sugiura's weakness, and came very close to making him tap out with the Heat clutch, but Sugiura was saved by Hajime Ohara who broke the hold. In the event of things, neither got the pin on the other, and they had a standoff after the match with Tanaka in the ring, and Sugiura holding the belt outside of it. Frustrated when he left, Tanaka kicked an iron barrier and addressing Takashi Sugiura's comments about his going to All Japan as Champion and not even addressing the title match, said that it was poor reporting to just dismiss the challenge outright.
Despite the months NOAH downtime HAYATA was taped and naturally STINGER exploited it and exploited it so much that the match went to a referee stop. YO-HEY & Harada were powerless to help him as STINGER made sure they were kept out of the ring. Backstage YO-HEY ("husband") vowed revenge, double revenge for damaging his "important and precious" wife.
With Kazuyuki Fujita being absent from NOAH, the main event focused a lot on the up and coming Yoshiki Inamura, who had picked up his first big singles win in Big Japan's "Strong Climb" over Ryuichi Kawakami. There was a growing sense in the match, especially between Shiozaki and Inamura, that Inamura was fast outgrowing the "rookie" title, and was becoming a threat. This impression dawned on Shiozaki throughout the match, and although Inamura lost to him in the end, Shiozaki would not celebrate with Nakajima (Taniguchi squared up to him and left, perhaps hinting he would be the next challenger), until they had left.
AXIZ closed out the event by doing the famous lean.
22nd March 2020, Fujisan Messe
Kinya Okada's second single match was against YO-HEY, he threw some kicks, but YO-HEY ultimately won.
Hideki "Shrek" Sekine (a former MMA fighter, a former policeman, and a man who weighs 113kg and stands at 175cm), made his debut in NOAH teaming with The Sugiura Army against Kongoh (minus Yoshiki Inamura, who will be facing Kaito Kiyomiya later in the event). It was Nioh who ended up taking the brunt of things from Shrek, and who also fell to Takashi Sugiura via Olympic Slam.
The meter rose again as Kaito Kiyomiya and Yoshiki Inamura had their third singles match. Kiyomiya, like Shiozaki, has come to realise that their fellow NOAH born is fast progressing from his rookie era. Kiyomiya showed his mean streak by attacking Inamura's knee, and got launched across the ring and hit by a human torpedo from the top turnbuckle. Although this is his third loss from Kiyomiya, Inamura has vowed a win over him and in response to this Kiyomiya said that he will be the wall that Inamura will never get around.
STINGER (Yoshinari Ogawa, Kotaro Suzuki and Atsushi Kotoge) faced off against RATELS (Daisuke Harada, Tadasuke and HAYATA). HAYATA was once again attacked, but there was to be no ref stoppage today, instead following a Tadasuke lariat, HAYATA got the pin on Kotaro Suzuki. While RATELS celebrated, Yoshinari Ogawa protested and said that this was in no way a 3 count, he was pretty sure it was a 2 count. Then a fight broke out which ended with Harada and Ogawa yelling at each other, Kotoge knocked outside the ring and Kotaro kicked in the face by YO-HEY & HAYATA.
AXIZ (Go Shiozaki and Katsuhiko Nakajima) had a very rare tag match, and by that I mean, it was just them. They didn't wear their sinister feathered crow jackets, instead they came out in their new black AXIZ branded t-shirts. Naturally any match involving Shiozaki vs Marufuji develops into a chop match, and this went on for most of the match with the two of them having red chests after a few minutes. Shiozaki vs Marufuji meant that Tanaka had to face off against Nakajima. During the match Tanaka got Nakajima's rope choke "Shutter Chance", which Tanaka managed to back to him, and with the "Click click" motion as well. Tanaka's woes were not over as Shiozaki finished the match by taking his head off with a massive Gowan lariat.
Afterwards, Shiozaki addressed the crowd asking them to take care of themselves as he would be back. AXIZ closed out the show by doing the famous lean.
NEWS
DDT'S PETER PAN: CIMA VS MARUFUJI FOR THE FIRST TIME IN 13 YEARS
On the 20th March, Naomichi Marufuji made his first appearance with Disaster Box vs Akito, Yuki Iino & Royce Chambers (who someone really should book against YO-HEY), with HARASHIMA getting the win. After the match CIMA and Sōma Takao came to the ring, with CIMA asking for a match. Marufuji said no as he wasn't interested in wrestling Sōma Takao, but CIMA remained obdurate saying that if Marufuji didn't say yes now then ten years would pass again, and by that time they would both be in their 50s. Marufuji relented after hearing how Sōma Takao said this would be his student era dream come true, and match has been set for June 7th.
DRAGON GATE
The issue over the rescheduling of the GHC Heavyweight Tag has been resolved as over in Dragon Gate on the 22nd March, Takashi Yoshida and Diamante called out MochiMaru (Naomichi Marufuji and Masaaki Mochizuki) over it and the date of April 8th has been settled.
ATSUSHI KOTOGE ANNIVERSARY
Atsushi Kotoge will celebrate 15 years in wrestling this year (he debuted on the 29th April 2005, ironically Tadasuke would debut on the same date two years later and for the same promotion, Osaka Pro) and he has announced he will hold a fan party at Kotaro Suzuki's Bar Jin on April 26th. Further details to be announced.
ELSEWHERE IN NOAH
~ Naomichi Marufuji filmed a short video of himself, Atsushi Kotoge and Mohammed Yone (who didn't seem to be wearing pants), throwing a shuttlecock into a cup.
~ Rene Dupree will make his Noah debut on the 27th March at Yokohama Radiant Halls. He will team with Takashi Sugiura and El Hijo de Dr Wagner Jr against Go Shiozaki, Naomichi Marufuji and Mohammed Yone.
~ RATELS seemed to have spent the month not wrestling playing Mario Party and Uno.
~ Hideki "Shrek" Sekine wore his white Sugiura Army "Company Dog" t-shirt on the bullet train, and said people were staring at him.
~ Knowing that fans would like pictures, but two shots are prohibited currently, Naomichi Marufuji posed for pictures in an enclosed area, wearing a hygiene mask and behind a barrier.
~ Kaz Hayashi won the W-1 belt back from Katsuhiko Nakajima on the 16th March. Losing the belt meant nothing to Nakajima, although he did admit he had fun in W-1 (he also walked out to the match being booed, and wearing a hygiene mask which he refused to remove until Kaz tore it off).
~ Naomichi Marufuji superimposed Kotaro Suzuki into his "Animal Crossing" game, when a fan asked what Misawa's boys were doing, Marufuji said that Misawa would have found it very funny.
~ Kenoh says he has a big announcement to make in his next column
This happened in DDT. It's legitimate and left a small cut on Marufuji's head….
CURRENT CHAMPIONS
NOAH have announced that they will hold a small show on March 29th at Korakuen Hall for the title matches only – these being the GHC Heavyweight, the GHC National, the GHC Junior and the GHC Junior Tag.
BROADCASTS
G+ will broadcast 27th March NOAH show from Yokohama on 30th March.
G+ will broadcast 29th March four title match show live from Korakuen Hall at 11.30 JST via Samurai.
As NOAH shows are being uploaded to DDT Universe, please consider subscribing. Please do this on the 1st of the month as you will be charged twice otherwise.
THIS WEEK IN NOAH
Tuesday 24th March: Big Japan Strong Climb ~ Yoshiki Inamura vs T-Hawk
Wednesday 25th March: Takashi Sugiura will be the special guest on Battlemen
Friday 27th March: NOAH the SPIRIT (Yokohama Radiant Halls)
Saturday 29th March: PRO WRESTLING NOAH 20th ANNIVERSARY NOAH the CHRONICLE vol.2 (four title match event)
LINKS
"I'm disappointed in you Ogawa-kun" interview with Daisuke Harada 
Shiozaki declares destruction of Beast Fujita's chest with 120% chop
The inside theme is "Crying RATELS fans", interview with GHC Junior Tag Champions, Kotaro and Kotoge
Happiness following disaster: interview with YO-HEY & HAYATA
 "Pro-Wrestling is great. It's the best competition". Kaz Hayashi reclaims the WRESTLE-1 belt from Katsuhiko Nakajima before the end of business 
President Kaz regains the belt by defeating Katsuhiko 
Picture credit: Noah GHC
GIF credit: Noah GHC, Samurai TV
NOAH WEEKLY NEWSLETTER VOL.117 ~ 10TH JANUARY 2021
Hisame recaps a storied Junior rivalry that helped kick of the NOAH New Year! As well as a pre-match with Mutoh and an original member returning for at least one match in NOAH!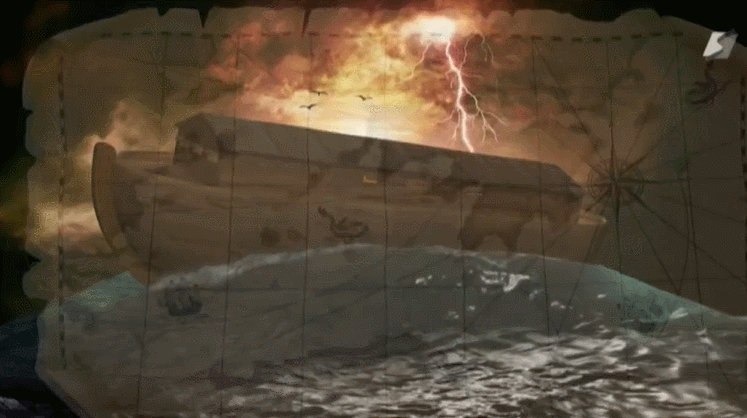 Hisame recaps a storied Junior rivalry that helped kick of the NOAH New Year! As well as a pre-match with Mutoh and an original member returning for at least one match in NOAH!
NEWS
HAOH & NIOH CHALLENGE STINGER FOR THE GHC JUNIOR HEAVYWEIGHT TAG BELTS
HAYATA and Susumu took on the Kongoh Juniors, Haoh and Nioh, on January 4th at NOAH's first show of 2021. The typically fast paced junior match ended with Nioh getting the pin on HAYATA by using HAYATA'S own momentum against him. After that, in true STINGER like fashion, Nioh made the title challenge by yelling loudly. Because Yoshinari Ogawa was not in the match and Susumu not the champion, it fell to an unwilling HAYATA to accept the challenge, which he did (after Susumu had kind of blocked his way to prevent him from leaving), by saying "Next…100 wrestlers" and then walking off quickly. The title match has been set for the 16th January 2021 at Yokohama Radiant Halls.
The only pre-match between the two teams, took place on the 10th January 2021. Yoshinari Ogawa (the champion who doesn't like being challenged), threw his belt down when he got in the ring in front of Haoh and Nioh as if he wanted to say, "The only way you will ever get these belts, is if I give them to you". Worse was to come than an Ogawa temper tantrum however, when the match ended again with Nioh getting the win over HAYATA.
KAZUNARI MURAKAMI CHALLENGES KENOH FOR THE GHC NATIONAL TITLE
Despite being introduced with the potential for a feud with Katsuhiko Nakajima and\or Masa Kitamiya, it was with Kenoh that the true sparks flew with for Kazunari Murakami. After a vicious strike war, which ended with Kenoh eliminating him at The Sugiura Army produce, Murakami choked out Kenoh at NOAH's New Year show on the 4th January. Backstage he saw that both Takashi Sugiura and Kazushi Sakuraba (who along with the referee had tried to pry him off of Kenoh) both were holding a championship, and after hearing that Kenoh was a champion who he had just choked out, Murakami decided to challenge. Kenoh said he had no choice but to accept (he claimed he was unconscious when the challenge was made), and the match has been set for 23rd January with a pre-match on the 16th.
NOSAWA'S "PART TIME GUY" UNMASKED
Thanks to Yoshinari Ogawa ripping off the mask as HAYATA and Susumu held his arms on the 4th January at Korakuen Hall, NOSAWA Rongai's silent, masked and heavily concealed, "Part Time Guy" companion, turned out to be Ikuto Hidaka.
Hidaka has lots of links to NOAH, both personal and professional (i.e. he's an old friend of Hajime Ohara, and like Mohammed Yone is a former BattlArts guy), has appeared in NOAH sporadically since 2003, even once winning the GHC Junior Heavyweight tag titles in 2006 at the Nippon Budokan when he teamed with Minoru Fujita, when they defeated the then junior heavyweight Takashi Sugiura and the long departed from NOAH, Yoshinobu Kanemaru. His relationship with NOSAWA Rongai he has known (ironically) from DDT in 1998, but mainly in ZERO-1. Hidaka teamed properly with NOSAWA and Kotaro Suzuki (who he knew better in ZERO-1 than in NOAH), and has declared that he will "make war on the NOAH Juniors".
MASATO TANAKA JOINS THE M'S ALLIANCE
Masato Tanaka was revealed to be the new member of the M'S Alliance on the 4th January, much to Takashi Sugiura's chagrin. When Sugi asked Tanaka why he joined them and not with his old Bullet-Yankee's tag partner, Tanaka said that Naomichi Marufuji asked him first. He had been waiting for Sugiura to call him, but he never did. Like everyone else, Naomichi Marufuji said that he wants to see them fight.
"I WILL WAIT FOR YOU IN ANY RING", JUN AKIYAMA IS COMING TO THE BUDOKAN
When they met in a tag match before Jun Akiyama left NOAH in 2012, Akiyama promised Naomichi Marufuji that no matter what the future held, one day he would meet him again for a tag match, and until that time he promised Marufuji that "I will wait for you in any ring".
Naomichi Marufuji made a request to Jun Akiyama on the 4th January to team with him on the 12th February. They had fought at Champions Carnival 2018 (when the long bitterness between NOAH and All Japan was finally laid to rest), and Jun Akiyama had later appeared at Naomichi Marufuji's 20th anniversary, "Flight", with their last match being in 2019 in a six man tag, when Akiyama's team defeated Marufuji's. As Marufuji pointed out, they had fought, but they hadn't tagged. Akiyama's initial response was to joke that he wasn't going to do it unless the opponent was Masao Inoue, but he did eventually give his consent that he would appear, and the match was announced on the 10th to be Jun Akiyama & Naomichi Marufuji vs Kaito Kiyomiya and Yoshiki Inamura, in what NOAH have called a "Generations Match".
DAISUKE HARADA RETAINS AGAINST HAJIME OHARA, CHALLENGED BY SEIKI YOSHIOKA
 After an amazing match on the 10th January in which he defended the GHC Junior Heavyweight against Hajime Ohara, (who Harada called "my rival" but paid tribute to by saying that Ohara was the opponent in the NOAH Juniors, who out of everyone "drains your strength"), Harada was challenged by Seiki Yoshioka who was inspired by what he saw. The match has been set for the Nippon Budokan.
Yoshioka has challenged Harada for a title before (GHC Junior Tag) and he has challenged for the GHC Junior Heavyweight before (Kotaro Suzuki), and this will be their first singles match ever. Harada and Ohara doesn't need too much of a build up, fans know what they are going to get and as NOAH save it for special occasions, it is highly anticipated. Yoshioka vs Harada will be a new thing for both of them, and for the fans.
"I EXPECTED MORE", GO SHIOZAKI DEFEATS KEIJI MUTOH IN THE FIRST PRE-MATCH
Go Shiozaki defeated Keiji Mutoh in a mystery card\pre-match on the 4th January at Korakuen Hall, by using (much to Mutoh's shock), his own move against him, The Moonsault. Shiozaki commented that he expected more of Mutoh, but to be honest I think that Mutoh being a wily veteran is playing the old man card here as which started with his leaning on the shoulder of Referee Shu Nishinaga to get into the ring. I get the impression that with that, and how Mutoh was acting during the match, the pretense that he is just an old man is to lure Go Shiozaki in to a sense of false security and confidence. During the match, Mutoh differed from Shiozaki's other title challengers in that he wasn't interested in attacking his arms, he went for his legs (he also did the same to Kaito Kiyomiya), but it's not Kiyomiya who he is challenging, and after the win, Shiozaki said somewhat sternly on Twitter that, "I expected more".
No further details have been announced as of yet, but FULL THROTTLE will be holding their very first produce at Yokohama Radiant Halls on March 6th.
EVENT RECAPS & POST MATCH PROMOS
EVENT RECAP: New Sunrise 2021 (Korakuen Hall, January 4th)
POST MATCH INTERVIEWS: New Sunrise 2021 (Korakuen Hall, January 4th)
EVENT RECAP: Higher Ground 2021 (Korakuen Hall, January 10th)
ELSEWHERE IN NOAH
~ Daiki Inaba made the mistake of accepting a handshake from Tadasuke. Why do people trust him?
~ The Harada brothers were arguing again. Older brother, Akio, asked for an Osaka NOAH poster to be told by Harada that they weren't out yet, and maybe he should stick a picture of himself as a kid up? Harada posted one, and his older brother retaliated by posting one of Harada.
~ Both Naomichi Marufuji and Takashi Sugiura were hoping for a singles match with Masao Inoue at NOAH's mystery card on the 4th January. It turned out to be Kazuyuki Fujita, who destroyed Inoue in 6 seconds.
~ NOSAWA Rongai refused to high-five Kotaro Suzuki, as he said he didn't and doesn't trust him.
~ The majority of people answered with a definite "No" when asked if they were going to Takashi Sugiura's PPV after show party.
~ Kenoh was strangely unsympathetic when Naomichi Marufuji complained to him about Manabu Soya after bouncing off him during a match.
~ In typical fashion, Hajime Ohara said that he was sad that he had lost the pre-match, but was happy that young Kai Fujimura had worked hard during the match. This was a direct contrast to Daisuke Harada, who only talked about himself.
~ FULL THROTTLE appeared on part 1 of "Pro Wrestling Susume" on Samurai TV. We discovered that YO-HEY is good at things that involve anything whirling and high colored (Hajime Ohara isn't) and that Seiki Yoshioka can beat Ohara at shuttlecock, and Ohara us good at things blindfolded.
CURRENT CHAMPIONS
THIS WEEK IN NOAH
Wednesday 3rd January: Tadasuke (35)
Wednesday 3rd January: Part 2 of FULL THROTTLE on Susume (Samurai TV)
Saturday 16th January: NOAH "Higher Ground 2021" (17:30 JST)
BROADCASTS
"Higher Ground 2021" on the 16th January, will be broadcast on WRESTLEUNIVERSE on January 19th at 17:30 JST. You must be a subscriber to view this.
LINKS
Event recap: Naomichi Marufuji at SwanDive
Tour dates: February & March 2021
Picture credit: m_shsankus & Noah GHC
GIFS taken from WRESTLEUNIVERSE & ABEMA
NOAH WEEKLY NEWSLETTER VOL.116 ~ 3RD JANUARY 2021
Welcome to the first NOAH newsletter of 2021. It's been a quiet few days as the NOAH office has been shut for the New Year break, but Hisame brings you all the information necessary to kick the year off educated!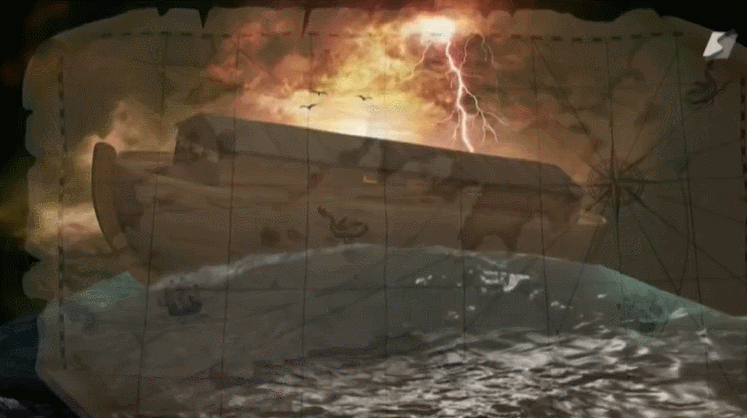 Welcome to the first NOAH newsletter of 2021. It's been a quiet few days as the NOAH office has been shut for the New Year break. NOAH held their last show of 2020 on the 29th December (Takashi Sugiura's 20th Anniversary), and will recommence at Korakuen Hall on the 4th January 2021.
NEWS
"All Dogs Gather 2" ~ Takashi Sugiura's 20th anniversary
Mitsuharu Misawa had created produce shows to be a training tool for the younger generation of NOAH to produce their own shows, make booking decisions etc, all with the backing of the promotion behind them. Produce shows (like RATELS early ones) were where you would book dream matches, bring your friends in and generally do things that didn't really relate to what was going on in NOAH at that time. You would never have once seen title challenges or many things that we saw this evening. With Kaito Kiyomiya's "NEW HOPE" fast evolving the new SEM and Club Citta the new Differ to hold it in, produce shows have too evolved.
Not having much to do since Quiet Storm left in early 2020, Mohammed Yone asked Shuhei Taniguchi, (who has not been doing much since his singles match with Keiji Mutoh and his drifting away from the younger generation group of Kaito Kiyomiya, Yoshiki Inamura and Daiki Inaba), if he wanted to team up after their tag match. Taniguchi agreed by roaring loudly into the microphone.
Fans got the best Christmas\New Year's gift ever, when Hajime Ohara challenged Daisuke Harada for the GHC Junior Championship. NOAH like to keep their singles matches (and indeed their tag matches) to a minimum as they know how highly fans prize seeing them fight, and they only ever usually give them a singles for special occasions. Harada accepted Ohara's challenge, and it has been set for 10th January at Korakuen Hall. It would have been a very good Budokan match.
Go Shiozaki and Kazuyuki Fujita had their first match (albeit a tag) following their title match, in ten months. The staredown this time lasted only about five minutes until Hideki Suzuki and Yoshiki Inamura broke it up. That was all they were able to break up however, as they had a staredown after the match in the form of "this ain't over", which ended with Shiozaki grimacing and Fujita walking off. Nothing has been arranged yet, but fans have said they want to see a singles match between them again, and this time with an audience. Somehow, I don't think that a thirty minute staredown once again is going to be a problem.
Katsuhiko Nakajima loved facing off against Kazunari Murakami, his smile was probably visible from space. But it wasn't Nakajima (or Kitamiya who held up Kongoh pride until the end as he was the last man standing), who gave the impression of a further interaction with Murakami, it was Kenoh. The two had a light speed hard-as-hell kick war, and it was Kenoh who eliminated him. Murakami left with a laugh.
The main event elimination match between Kongoh & The Sugiura Army, came down to Takashi Sugiura and Masa Kitamiya. Sugiura won the match with the Olympic Slam, but he gave props to the bloodied Kitamiya who had headbutted him, and led the applause when he was helped from the ring. Sugi then asked all The Sugiura Army members to come to the ring. Kendo Kashin did not accompany them, having stalked off earlier when eliminated (he turned up later, he had been out to buy beer), and Hideki Suzuki flipped the bird behind Kazuyuki Fujita's back. Fujita remained totally unaware. After giving the audience a heart attack by joking he was going to retire, Takashi Sugiura thanked everyone for coming, and saying how grateful he was to be able to have been in NOAH for twenty years, which is an understatement as there were times when it looked like NOAH would not survive twenty years, and had it not been for Sanshiro Takagi, Misawa's kindness to him and investment in DDT all those years ago, NOAH would not have survived Coronavirus. Event done, backstage interview done where Sugi said he wanted a singles belt for him and to monopolize the belts as a unit, the aftershow party could begin.
All of NOAH's past events have either been broadcast on the network, or else on a subscription streaming service such as WrestleUniverse or ABEMA, this was the first time they had ever done anything "Pay Per View". The backstage party was hosted by the irrepressible Kuniko Yamada, and although he is no longer a member, Kinya Okada joined in. Okada did little more though than hide in a corner, and tear into a hunk of meat (Kuniko ate hers in a more refined manner). Takashi Sugiura and Kazushi Sakuraba were the main stars, breaking open the traditional Sake barrel (this is done on anniversaries), and performing their stand up comedy sketch in the style of 1950s comedians with big bow ties, and a microphone between them.
January 2021
Due to the escalating Coronavirus situation in Japan, the Tokyo city government has announced that all bars, restaurants and cafes will be shut at 8pm. Sports events seem to be (for now) untouched by this and it will be business as usual.
The same as last year, NOAH will holding their first show of the year at Korakuen Hall, once again the card will be announced by entrance themes, and they will also be in competition with New Japan who will be running the Tokyo Dome. Unlike last year they will not be running a second night on January 5th, and only five shows in total over the course of the month.
Last year, Masao Inoue won a match, Daisuke Harada beat Hajime Ohara in a four man tag, Hideki Suzuki and Kenoh left fans wanting more, Doug Williams teamed with Chris Ridgeway, Go Shiozaki defeated Kaito Kiyomiya for the GHC Heavyweight, and HAYATA shook hands with Yoshinari Ogawa after the GHC Junior Heavyweight tag match…
So who knows just WHAT is going to happen this year, and given how explosive NOAH was when it wrapped up 2020, this show has the potential to be red hot.
The second volume of Matt Charlton's excellent study of Puroresu, has been released on both kindle or paperback form. Beautiful illustrations which compliment the moving text, there is no better place to either start, refresh or learn something you never knew before about your favorite champions and their title reigns.
EVENT RECAPS AND POST MATCH PROMOS
Event recap: "All Dogs Gather 2" (29th December 2020, Korakuen Hall)
Post match promos: "All Dogs Gather 2" (29th December 2020, Korakuen Hall)
ELSEWHERE IN NOAH
~ Kaz Hayashi announced after the Sugiura Army produce that he was leaving NOAH and therefore withdrawing from The Sugiura Army as he wants to concentrate on GLEAT.
~ Naomichi Marufuji and Daiki Inaba went at each other outside the ring at "All Dogs Gather".Inaba said in the last backstage interview of 2020, that he wasn't going to run away.
~ In a recent interview Kazunari Murakami referred to Katsuhiko Nakajima and Masa Kitamiya as the "two young boys", which was how he had known them at Kensuke Office\Diamond Ring.
~ NOAH wrestlers released their New Year calligraphy with their resolutions. YO-HEY talked about nipples, and Naomichi Marufuji talked about Ramen.
~ As it is the year of The Ox, Yoshiki Inamura was made up as one for a magazine shoot. He kind of looks more like a Demon than an Ox though, but would give the Minotaur described as "his body was fully human, although his legs and arms were bulging with almost superhuman muscles", a run for his money.
~ Sadly due to the Coronavirus, there was no traditional NOAH appearance at JeanJean (aka "The Purple Dinosaur") this year. In past years, Naomichi Marufuji, Katsuhiko Nakajima and Kenoh (looking awkward as he was given a cake that resembled breasts), have appeared.
CURRENT CHAMPIONS
THIS WEEK IN NOAH
Monday, 4th January 2021: "NEW SUNRISE 2021" (6pm JST, Korakuen Hall)
Tuesday, 5th January 2021: Katsuhiko Nakajima celebrates 17 years in wrestling (debut 2004)
Tuesday, 5th January 2021: Seiki Yoshioka (33)
Wednesday, 6th January 2021: "FULL THROTTLE" appear on Pro Wrestling Susume (part 1)
Thursday, 7th January 2021: Naomichi Marufuji will be the special one day manager at SWANDIVE Bar & Restaurant
Sunday 10th January 2021: "HIGHER GROUND 2021" (11:30am JST, Korakuen Hall)
BROADCASTS
"NEW SUNRISE 2021" from Korakuen Hall on the 4th January, will be broadcast live on ABEMA from 6pm JST. The stream will be free and worldwide. If you cannot watch it live, you will be able to view it for seven days afterwards. After that time you will need to subscribe to WRESTLEUNIVERSE in order to be able to watch it.
LINKS
NOAH will hold 4th January Korakuen again this year! The card will be announced on the day! What is the surprise?
GIF'S taken from ABEMA
Picture credit: Yoshiki Inamura