NXT Minus 6: Farewell, Queen of Spades
Bradley Jay and the NXT Minus 6 rolls on through! Today we're taking a look at the amazing NXT career of Shayna Baszler as she rides off into the sunset…over to Monday Night Raw.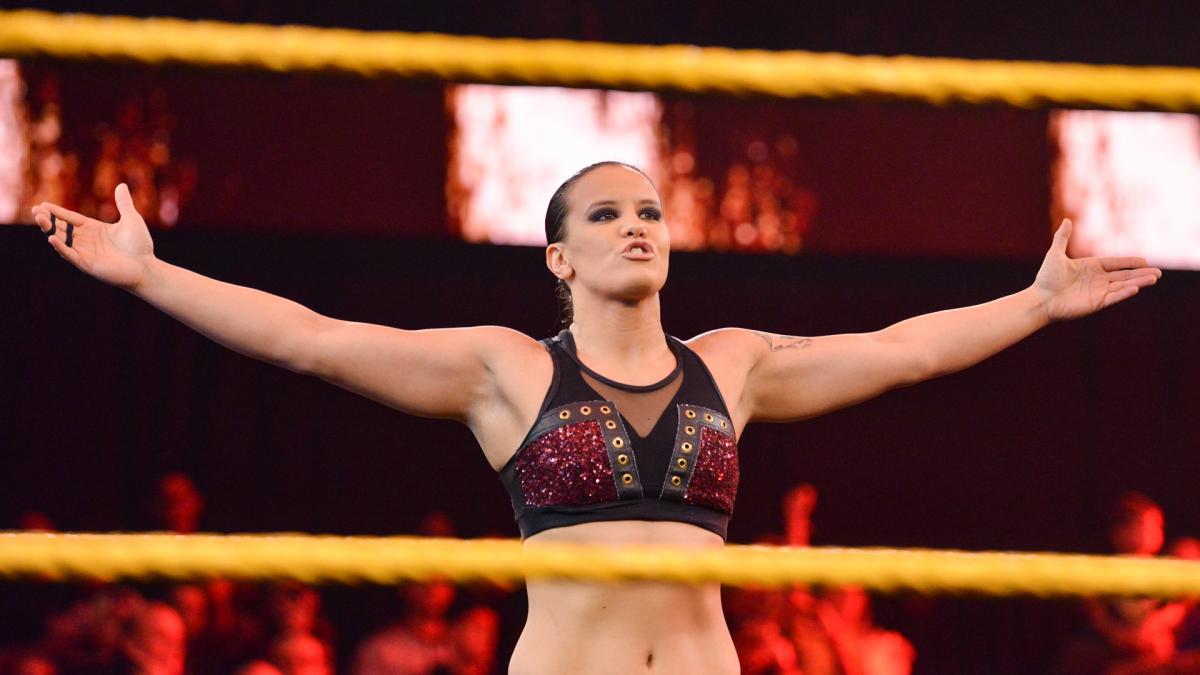 Bradley Jay and the NXT Minus 6 rolls on through! Today we're taking a look at the amazing NXT career of Shayna Baszler as she rides off into the sunset…over to Monday Night Raw.
We give Shayna Baszler the proper sendoff she deserves.
Shayna Baszler, the Queen of Spades, was one of the most dominant wrestlers ever to come through NXT. She didn't just beat her opponents. She broke them. She abused them. She crushed their souls.  
Sadly, Shayna 2 Times did not get to say farewell to the Full Sail faithful. Instead, she got shipped to Raw, where we are led to believe that she has been hiding her true identity all along; she is a vampire. She deserves better. So much better.
We are here today to right that wrong and give the Submission Magician the proper sendoff she deserves. Here are 6 memorable Baszler matches…and some bonus coverage. 
6. Versus Dakota Kai, NXT TV, January 10, 2018
This is a harbinger of the evil to come. Baszler stomps Kai's arm into dust, so the referee stops the match. Then she chokes her out after the bell, just for funsies. This is Baszler at her brutal, bully best. 
5. Title match versus Mia Yim, Takeover Toronto
For someone whose entire character is merciless destroyer, she sells as well as anybody. This match was ok, but Baszler's selling of the arm injury was 5 star. Every second of the match. After the match. Up the ramp. She even finds a way to win with a submission move that didn't require her arm. A masterclass in selling by the Queen.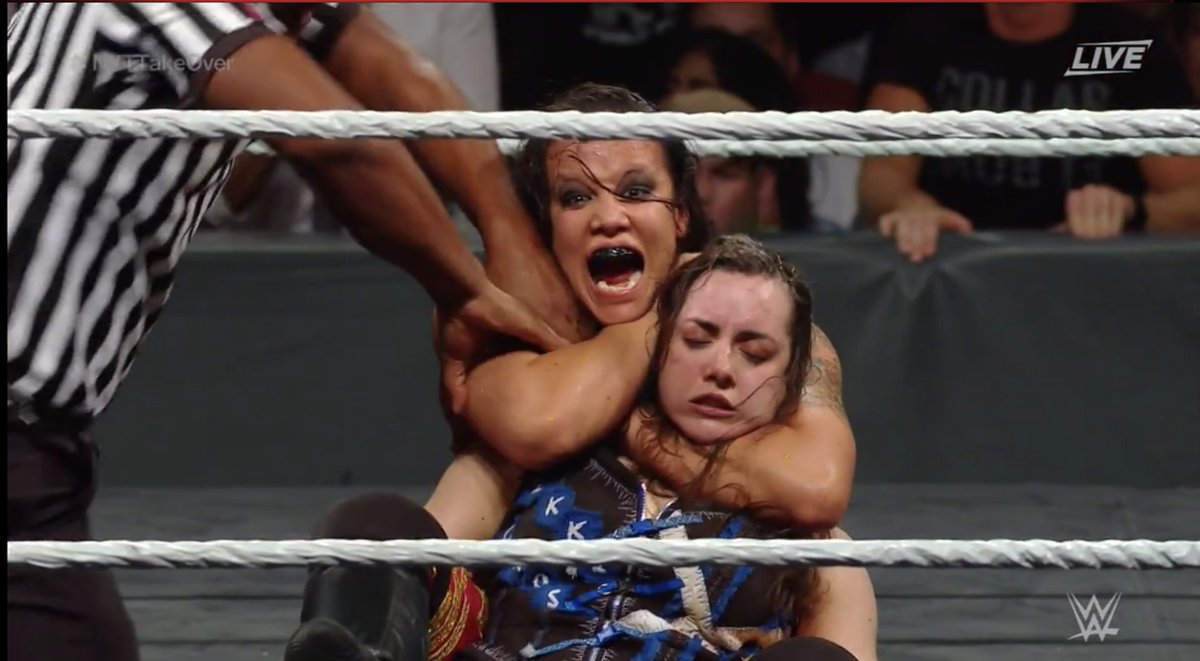 4. Title match versus Nikki Cross, Takeover Chicago II 
Baszler knows who she is and knows what she can do. She is a one-woman Revival. This match is all about the striking, in particular the bevy of brutal knee strikes that Cross eats. In the end, Baszler proves once again that everybody taps, snaps or naps. 
3. Title match versus Io Shirai, Kairi Sane & Bianca Belair, Takeover: New York
When you have a champ who has beaten everybody, what do you do? Stack the deck and make her face three of the best in the same match. Everybody shines, but in the end the Kirifuda Cobra strikes when it counts the most.
2. Title match versus Kairi Sane, Takeover War Games II
This is the fourth and best match in their rivalry. Starting in the Mae Young Classic, the intensity and hatred between Shirai and Baszler builds and builds until it climaxes in this absolute scorcher. The first two falls are so good I'm willing to forgive the wacky finish. Fantastic long term storytelling.
1. Title match versus Io Shirai in a steel cage, NXT TV, 6-26-19
There are matches in a cage, and there are cage matches. This is the latter. So much of the action directly involved the cage. And that ending. Heartbreak every time I watch it. How good, or bad, is Baszler? She drove Io Shirai into madness. For that, and for everything else you have done in NXT, I say "Thank you, Queen of Spades. Job well done."
Bonus Coverage: 
When I first started doing this column, I wanted to illustrate how PURE EVIL Shayna Baszler was. Here are a few of my favorites lines.
Shayna Baszler moved next door to me. My lawn died. 

A shark washed up on a Florida beach. It had been attacked by Shayna Baszler. 

Shayna challenged Medusa to a staring contest. Shayna won.

M&Ms melt in her hand.  

Shayna Baszler doesn't need the flu shot because germs can't survive in her body.

Chuck Norris is afraid of 2 things: absolutely nothing and Shayna Baszler

A rattlesnake bit Shayna Baszler. The snake died. 

Voldemort won't say Baszler's name

Once upon a time, Shayna Baszler traveled to the Crossroads. She wanted to sell her soul to the Devil. In exchange, he would make her the world's finest professional wrestler. The Devil cancelled the transaction when he determined Baszler had no soul. She is PURE EVIL!!!