WrestleMania 36: 5 Ways To Make It Awesome
WrestleMania 36 will be different, but it can also be great. Here are 5 steps WWE can take to elevate this year's event.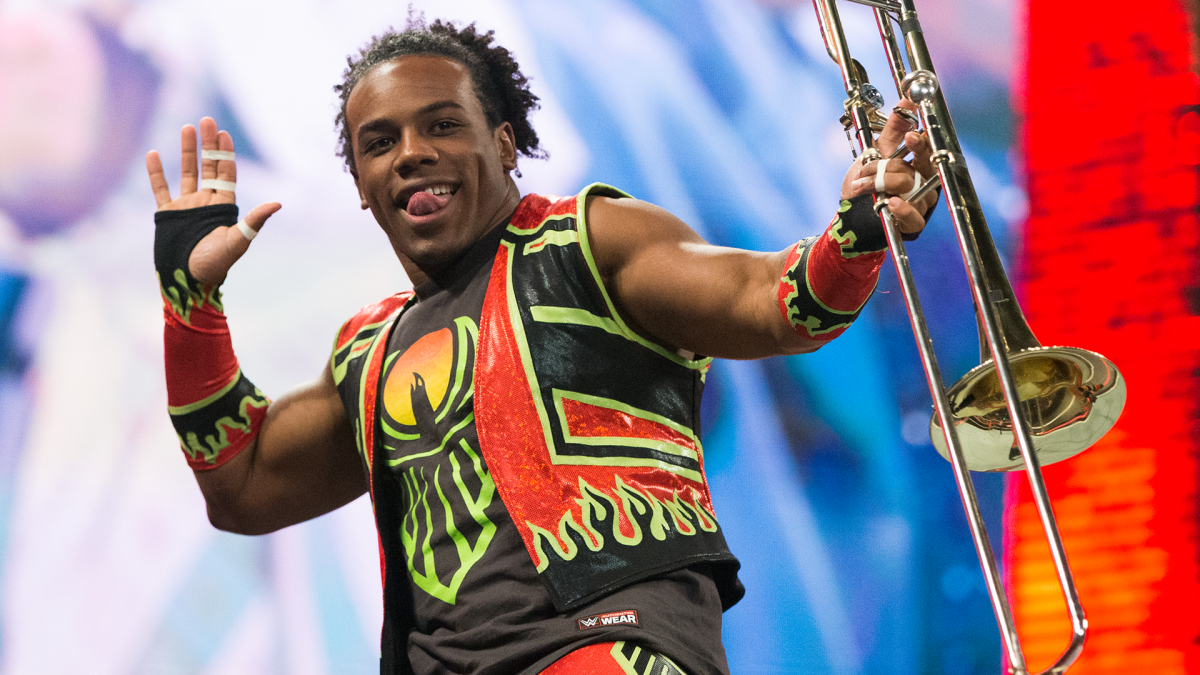 WrestleMania 36 will be different, but it can also be great. Here are 5 steps WWE can take to elevate this year's event.
Let me start in the most important way: I hope you and yours are happy and healthy. Wash your hands. Make good choices. Love one another. We're going through some crazy times, and for many that's just piling on with whatever they already had going on. Be smart, and be good.
---
Want to get my articles emailed to you?
Click here and sign up for free!
---
As we all know, not only is WWE WrestleMania happening, it's going to be a two-night affair, and Rob Gronkowski will be the host. Outside of salvaging what's left of Mojo Rawley's career, Gronk will add an air of uniqueness on top of this already really really unique event.
So with two nights to enjoy, and Rob Gronkowski hosting, it's time to make this weekend of events one to truly remember. How do we do that? Well, I have a few ideas…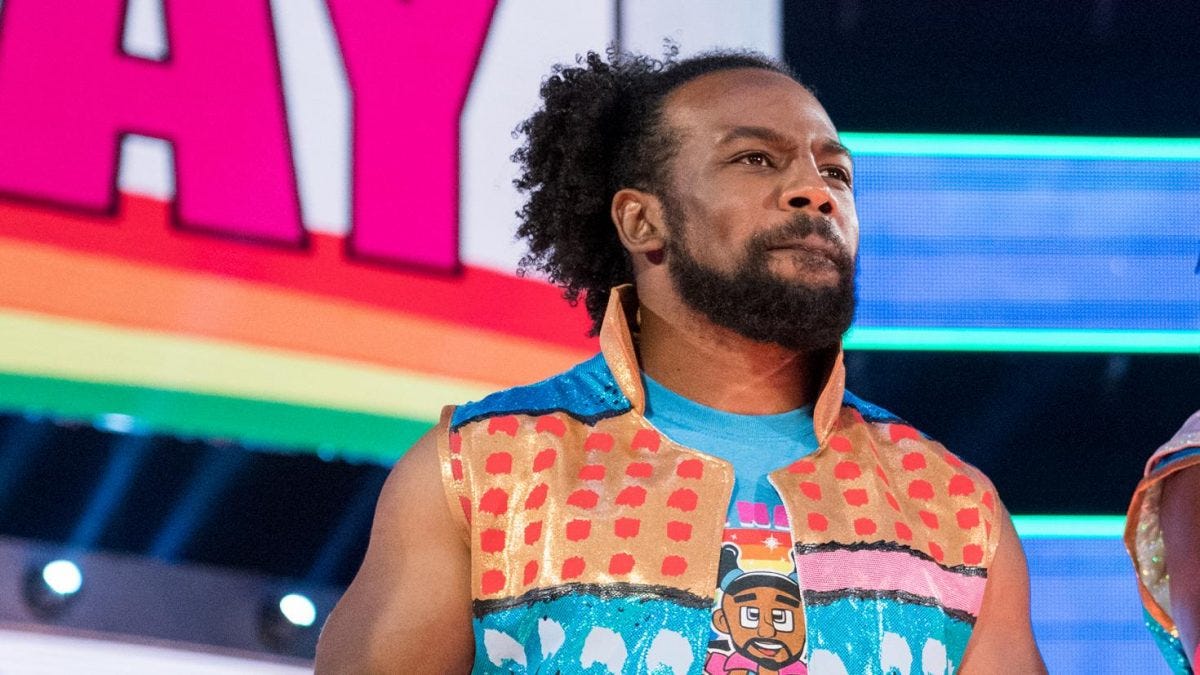 #1 – Put Xavier Woods In The Crowd or On Commentary
Seriously, Xavier Woods is one of the most entertaining members of the entire WWE—hell, possibly in the entire world! Put him in the crowd, maybe have him be an additional commentator, maybe let him watch the show Mystery Science Theater 3000 style!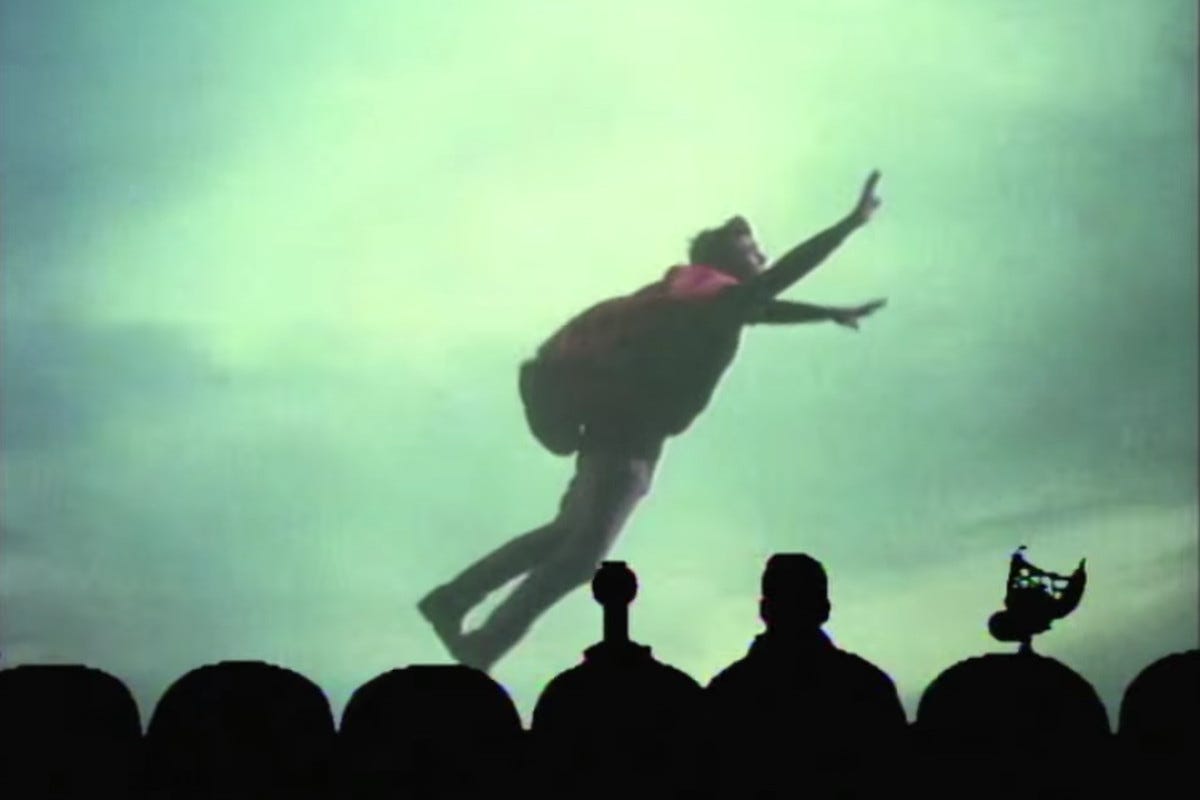 In fact, sign me up for The New Day doing that as a whole. Yes, we love to see them wrestle, but this is a unique time for the business, and Woods, Kofi Kingston and Big E (not Langston) provide alternate commentary (or THE commentary) would make this the most memorable WrestleMania ever.
Side note: Who knew TNA's Consequences Creed would go on to be so damn entertaining? Man, keep that stuff coming brother!
#2 – Don't Pretend There's A Crowd There!
This one should be obvious, but it isn't. Wrestlers don't need to work the crowd, they don't need to pretend that there's even a crowd there for this WrestleMania. To me, that'll make it 100x worse. Go out there and do your thing, but have it make sense for the environment.
#2a – Don't Focus On The Fact That There's No Crowd!
This goes with #2, so it's #2a. Look, we all know there's no crowd for WrestleMania 36. In most forms of sports, entertainment, and sports entertainment, there's not even a show. But unless you're making it part of the story of your match, don't even focus on it. We know the seats are empty (why are there even seats at all?), don't remind us.
#3 – Use Unique Match Environments
On this week's edition of The #Miranda Show, Miranda Morales pointed out that the Halftime Heat Empty Arena Match between The Rock and Mankind is a match she still treasures to this day. And it deserves to be treasured!
But it was one match—not an entire card of matches, spread over two nights! It's going to get old, and as I pointed out on that same podcast: it's already getting old! I can't imagine how excited we'll be for 16 empty arena matches come April 4th and 5th.
So what's WWE to do? Put matches in unique environments! It's been widely reported that the matches will emanate from multiple locations, citing other "closed sets," but let's make them fun and unique.
Here are some examples:
Shayna Baszler is being pushed on Raw as a "cage fighter?" Let her fight Becky Lynch in a cage! Similar to the Lion's Den (pictured above), we can give them a unique place to work.
Edge vs. Randy Orton in a Last Man Standing Match? Sounds like the perfect set-up for an empty warehouse with plenty of plunder lying around.
John Cena is back and is fighting Bray Wyatt, right? Let's put them IN THE FIREFLY FUNHOUSE! Let's really make the most of this thing.
It was just announced that The Street Profits are defending the Raw Tag Team Championship against United States Champion Andrade and Hector Garza. Why not put them in an empty club?
Put Smackdown Tag Team Champions The Miz and John Morrison on a TV set, and kick their match off with another edition of The Dirt Sheet. Then have the fight on the set!
Daniel Bryan will likely end up challenging Sami Zayn for the Intercontinental Championship. I vote we throw them in a dojo, or MMA inspired training center. Head to Undisputed Tucson and give them some free pub for when they reopen!
You know, it's sad that Jinder Mahal hasn't returned yet. Because I would really be down to see him fight someone in an ACTUAL Punjabi Prison…
#4 – We Need A Surprise Return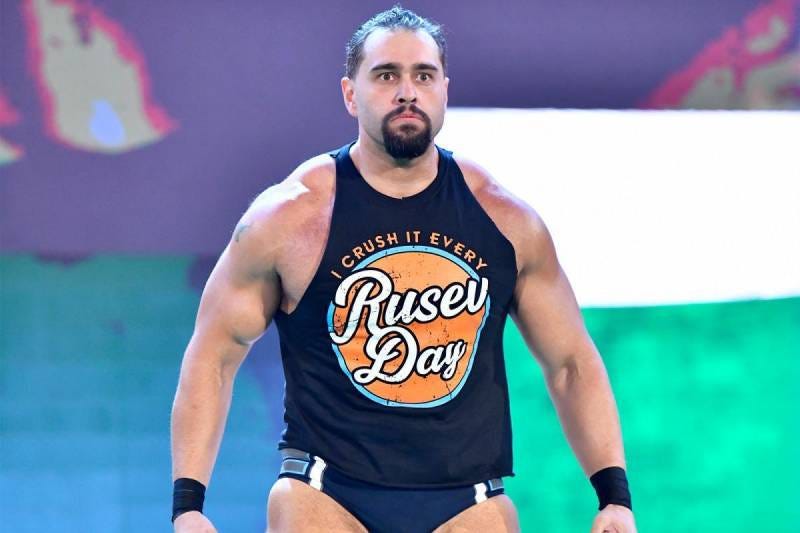 We're probably not going to see this WrestleMania plastered all over WWE highlight packages, but we still need a "moment" or two. Something that the fans—watching at home, that is—can really get behind.
And that's a surprise return! Perfect candidate? Well that guy is Rusev! Work out a deal, and have him get the last word on Bobby Lashley in or around The Dominator's newly announced showdown with Aleister Black.
#5 – Don't Hold Back
As I mentioned above, I wouldn't expect to see this WrestleMania plastered all over highlight packages in the future. And that sucks for the performers busting their asses. But you're not going have an empty scene being shown in conjunction with full football stadiums, or packed arenas with crazy flashbulbs going off.
But don't let that stop the booking process. If Drew McIntyre is going to beat Brock Lesnar for the WWE Championship—then let him win! Don't make him wait, and definitely make him eat a loss on the way. Same for Roman Reigns and Goldberg. We don't need to see Goldberg holding that Universal Championship longer than necessary (which many would say is never), so just have Roman Reigns go over in front of no one. Drum up some excitement for the coming weeks and months.
Don't hold back, and make this WrestleMania one for the memory books.
Or the scrapbooks. Do people even scrapbook anymore?
NXT Minus 6: I Agree With Ciampa
From Ciampa & Thatcher to Kushida, from Joe to… Imperium? This week's NXT Minus 6 has it all. So read it. And enjoy!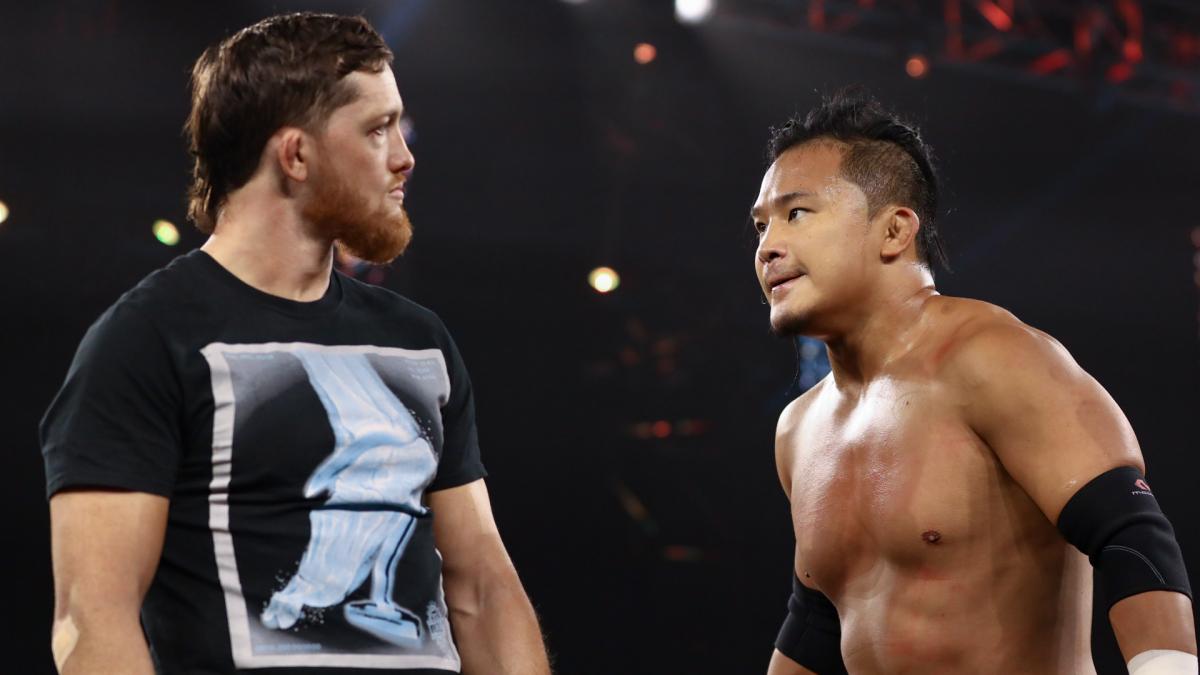 From Ciampa & Thatcher to Kushida, from Joe to… Imperium? This week's NXT Minus 6 has it all. So read it. And enjoy!
Leave it to Old Man Ciampa to say what we're all thinking.

6. I'm really hoping Samoa Joe is eventually cleared for an in-ring return. If he isn't, then teasing matches with everybody from Pete Dunne to Johnny Gargano is cruel and unusual punishment. Don't get me wrong. His start as William Regal's enforcer was great, but that's not why he came back. It's not Joe Will Threaten You And Make You Leave The Room. Joe…Will…Kill…You.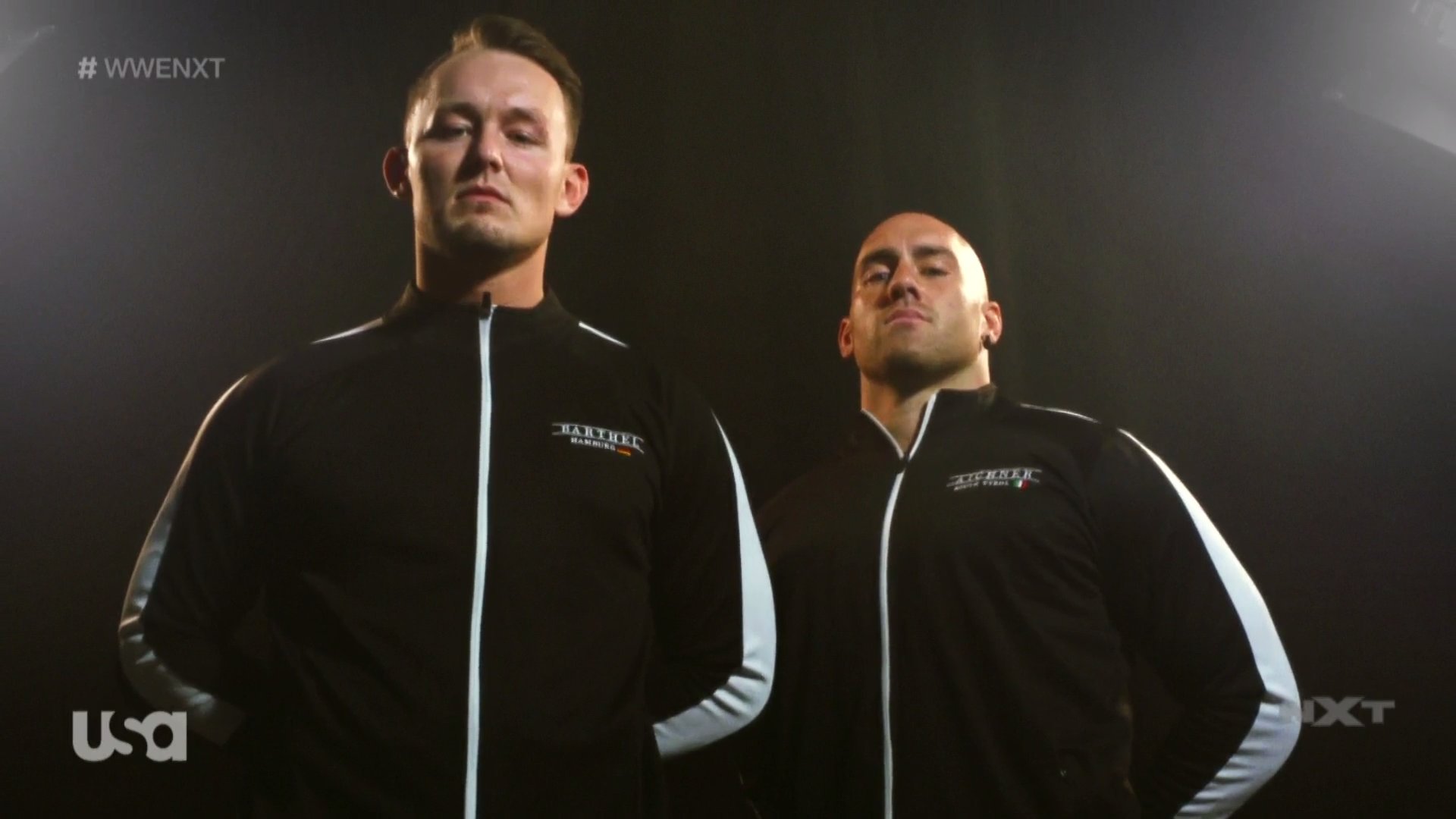 5. Is anybody else upset that Imperium is stuck in tag team no man's land? They are such a non-factor right now it feels like they are on the edge of a breakup. That would make me sad. I'm a big fan of Fabian Aichner and Marcel Barthel. I think they would do fine as individuals, but as a team they still have a lot to accomplish. 
4. Dear MSK, I've booked your July. You say tag team wrestling is the best division in NXT and the best tag team division anywhere, and you are going to prove it. Each week in July, you put the belts on the line against a different team. But wait…There's more. After you defeat everybody, those four teams get to compete in a fatal 4-way, winner gets a rematch at Takeover.   
3. After Tommaso Ciampa and Timothy Thatcher put the boots (more on that in a minute) to Grizzled Young Veterans, Ciampa looked at the camera and growled "This was my Takeover." I agree. That match was my Takeover, too. It was better than anything In Your House. Just a crazy, brutal match that I'm giving 4.7 stars. But it doesn't stop here. There's only one way to end this feud…the first ever tag team match in the Fight Pit.
2. Now about those boots. One of my biggest wrestling peeves is when a tag team doesn't have a proper name. It's clear that Thatcher & Ciampa are not a passing fad. They deserve a name. None of this half assed Thatcher-Ciampa Connection. I've always wanted to name a team The Boots, as in "We are going to put the boots to you boys." Honorable mention goes to Pit Boss. If you have something better, drop it in the comment section. 
1. This week's That's Why I Love Wrestling goes to…KUSHIDA! Specifically, KUSHIDA's floatover. I'm a big fan of any wrestler who can elevate a basic move into something special. KUSHIDA's floatover is a helicopter propeller. He looks like he could spin on his opponent's back until the end of the show. Mastery of the little things turns good to great. That is exactly why KUSHIDA is one of the greats. 
WWE Hell In A Cell: The End Of Main Event Bob?
Could WWE Hell In The Cell signify the end of Bobby Lashley's main event run? Read on to see if the odds are in Bob's favor.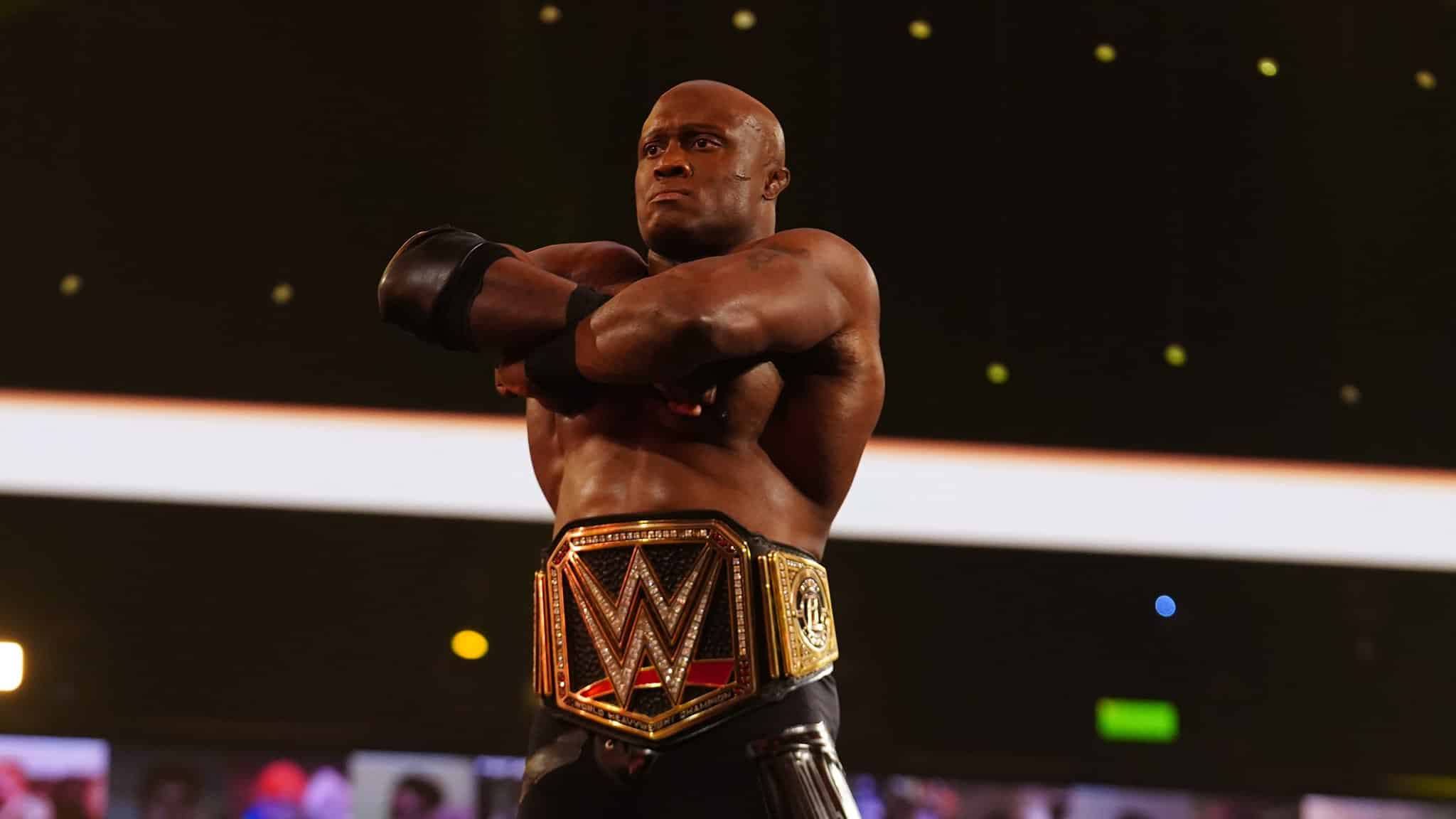 Could WWE Hell In The Cell signify the end of Bobby Lashley's main event run?
WWE Hell In A Cell takes place this Sunday on NBC Universal's Peacock, the former WWE Network (in the US), and on pay-per-view and other outlets all over the globe.
One of the highlighted matches features Bobby Lashley defending his WWE Championship against Drew McIntyre inside the demonic Hell In A Cell structure, keeping Drew within the WWE Championship picture for eighteen straight months now, a fact that isn't lost on most fans or even Drew himself.
But the looming question in my mind doesn't deal with Drew, but the reigning titleholder himself, Bobby Lashley.
Bobby Lashley's ascension to the top of the WWE comes at what is obviously the tail end of a 20-year wrestling career that has seen this phenomenal athlete compete for WWE itself, Impact Wrestling, AAA, even MMA sprints including Bellator, and ultimately WWE once again. His most recent run included feuds with Sami Zayn, Rusev and Lana, and a stint being managed by the now retired Lio Rush that are most remembered for all the wrong reasons. Before WrestleMania 37, where Lashley basically beat Drew McIntyre clean, he was essentially quashed by Finn Balor's Demon at WrestleMania 35 and lost to the since released Aleister Black at WrestleMania 36 (held in the WWE Performance Center, not the home of the Capitol Wrestling Center).
But at the start of the global pandemic, MVP entered the picture and created The Hurt Business, a vehicle that—at the time—helped the careers of Lashley, Shelton Benjamin, and Cedric Alexander. The Hurt Business was on top of the proverbial world, holding mid-card championships and being involved in high profile storylines. But it wasn't until the end of the Elimination Chamber build where The Miz "made a deal with the devil" to set Drew McIntyre up for his Money In The Bank cash-in. Months and years of hard work finally paid off—Bobby Lashley was WWE Champion.
After taking the Fastlane pay-per-view off, Lashley was headed to the WrestleMania 37 showdown with the main who carried the WWE back at the start of the pandemic. Drew McIntyre won the title from Brock Lesnar in front of no one at WrestleMania 36, leading many to believe that Drew could emerge victorious in Tampa Bay as a "make good" for his push not culminating in front of a WrestleMania stadium crowd. Many, including myself, were pleasantly surprised when Bobby Lashley left WrestleMania 37 as champion, doing so in relatively clean fashion.
Hell In A Cell is now the blow-off point for McIntyre and Lashley, with the rule that if Bobby Lashley loses, Drew McIntyre cannot challenge Lashley for the WWE Championship again. That begs a bigger question: Is this the end of the road for Bobby Lashley as a top guy in WWE?
According to the odds from SportsBettingDime, Bobby Lashley (-250) is expected to retain his championship in his match against Drew McIntyre. And I personally hope they're right!
I said it on this week's Babyface/Heel Podcast, I fully expect the loser of this match to end up on Smackdown after the next WWE Draft and be used as an opponent for Roman Reigns. Drew McIntyre is the most logical choice based on the hero/villain alignment, and him feeling like he has "unfinished business" with Roman after the 2020 Survivor Series.
Personally, I'd be betting on the side of the odds, with Lashley retaining. WWE has two full time brands, and Lashley fits at the top of the card. Despite his age (44) I think Bobby has another 2-3 good years left, and he is peaking as a character in a character driven environment. Raw is the perfect environment for Bobby Lashley to build babyface challengers and still walk out champion. Much like Roman Reigns, the best scenario is for Bobby to walk into WrestleMania 38 the same way he walked into WrestleMania 37—as WWE Champion.