WrestleMania 36 Top 5: Who Can Replace Roman Reigns?
Roman Reigns is out at WrestleMania 36, leaving us to wonder who will replace him against Universal Champion Goldberg. Here are five options!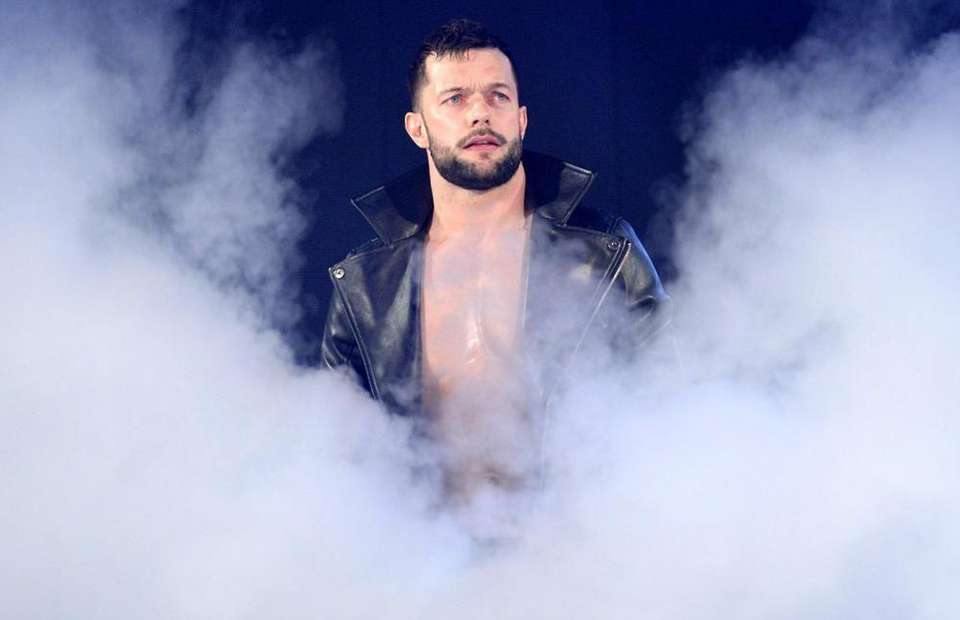 Roman Reigns is out at WrestleMania 36, leaving us to wonder who will replace him against Universal Champion Goldberg. Here are five options!
---
Let me start in the most important way: I hope you and yours are happy and healthy. Wash your hands. Make good choices. Love one another. We're going through some crazy times, and for many that's just piling on with whatever they already had going on. Be smart, and be good.
---
By now you all have heard the news from last night: Roman Reigns is out of his WrestleMania 36 showdown with Universal Champion Bill Goldberg. This isn't shocking news as "The Big Dog" is considered immunocompromised and that is simply something you don't want to play with in the COVID-19 world we are living in. I know it's widely reported that Roman pulled out of the match, but if you think there wasn't any doctor involvement, you're crazy.
We also know that more WWE superstars are likely out of their WrestleMania 36 match-ups, which again isn't surprising. WWE is playing it safe, at least on the individual level, and it will impact the card.
But the show must go on…or at least the show IS still going on. Must? That's another article for another day.
But if the show goes on, Goldberg needs a new opponent. While the replacement has likely already filmed the match with Goldberg, we are left spoiler-free and wondering who that might be. With all apologies to Jinder Mahal, let's take a look at the candidates (mostly) from the WWE SmackDown brand.
5. Baron Corbin faces Goldberg at WrestleMania 36
Not exactly an upgrade, but it's hard to upgrade from Roman Reigns. But in this case, it's a serious downgrade. Baron Corbin has been a reliable performer for the WWE, and could–at minimum–generate some heat for an ass-kicking at the hands of Goldberg. I don't see Goldberg putting Corbin over, and nor do I think he should. But it's at the very least a possibility.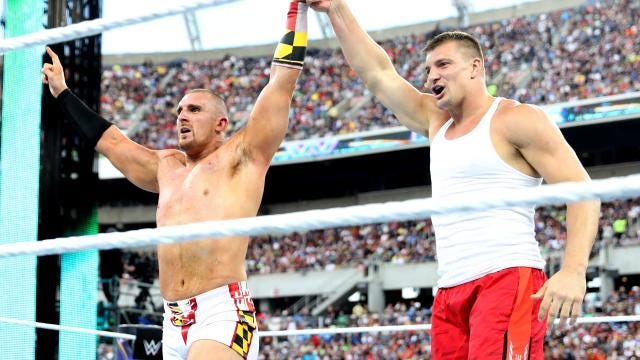 4. Mojo Rawley gets the shot
Yes, you read that right. Mojo Freaking Rawley. It makes sense from a creative standpoint, as Rob Gronkowski is the host of WrestleMania 36 and can logically book the match, giving his boy the opportunity of a lifetime. I personally enjoy Mojo Rawley, but even saying that I would also say he isn't where he needs to be to be challenging anyone for the Universal Championship anywhere, let alone at WrestleMania and let along against Goldberg.
3. Finn Balor is the crowd pleasing choice
The Prince is out of his match with Walter at either NXT Takeover: Tampa or NXT UK Takeover: Dublin (or both), or at the least that showdown is postponed. Balor, especially as The Demon, makes the perfect unannounced surprise replacement, which is unfathomable for any WrestleMania world championship match except this one. I don't think it's THAT far fetched to see Balor fill the role, and would definitely be a fan pleaser.
Would Goldberg be willing to put him over? Money talks, and there is some mythos to The Demon character, so it could work.
2. Shinsuke Nakamura gets another big chance
Thanks to Sami Zayn walking around as Intercontinental Champion, Shinsuke Nakamura seemingly doesn't have anything to do for WrestleMania–at least not in an official capacity. Goldberg does have some affinity for the Japan style of wrestling, and this would be a unique pairing that we'd never see again. The match might not be that great, but with the magic of editing it would work out in the end. Despite where he is in the card, Shinsuke is a believable Universal Champion, and a potential SummerSlam program with Roman Reigns would be one I could get into.
1. Braun Strowman replaces Roman Reigns at WrestleMania 36
Let's be honest, "Plan B" is likely "Plan Braun."
It's not a very well kept secret that Braun Strowman was the back-up plan for Roman Reigns vs. Brock Lesnar at WrestleMania 34, and he was also the back-up plan for Seth Rollins vs. Brock Lesnar at WrestleMania 35. WWE always has an emergency plan for a last minute issue, and that seems like what WrestleMania 36 is going to need.
Braun is believable, he's over, and he's a legitimate monster. He can have a quick brawn with Goldberg, hit him with a couple of ultra-safe powerslams, and walk out as the new Universal Champion.
One thing we do know is that it won't be Roman Reigns. Who will it be? Hit me up on social @ChairshotGreg and let me know!