Bandwagon Nerds #21: A Fistful Of Quarters (4/7/2020)
Podcasting legend Kinny Killa hops on the bandwagon! This episode looks at the Top 10 Arcade Games Of All Time! BWN's look at Locke & Key continues and so much more!
Podcasting legend Kinny Killa hops on the bandwagon! This episode looks at the Top 10 Arcade Games Of All Time! BWN's look at Locke & Key continues and so much more!
Join Patrick O'Dowd and David Ungar and a rotating cast of guests including PC Tunney and Rick Lachney (when he actually shows up–which is never) as they keep everyone up on all things nerd, and maybe add some new nerds along the way. It's an all new edition of the Bandwagon Nerds Podcast!
The Bandwagon is joined by a nerd from across the pond as Kinny Killa shares his perspectives.  This week the nerds continue their discussion of Locke and Key covering episode 5!  Disney unveils a ton of rolled back release dates for upcoming films.  The good vibes train continue with news of free Theater and Free HBO programming!  Finally the Nerds jump into the days of the arcade and share their top 10 Arcade Games of all time. The guys couldn't just couldn't fit all the content into a mere hour, so you all get another mega-sized edition of Bandwagon Nerds!
Bandwagon Nerds is presented each Tuesday as part of the Chairshot Radio Network, exclusively at The Chairshot Dot Com!
The Chairshot: Always Use Your Head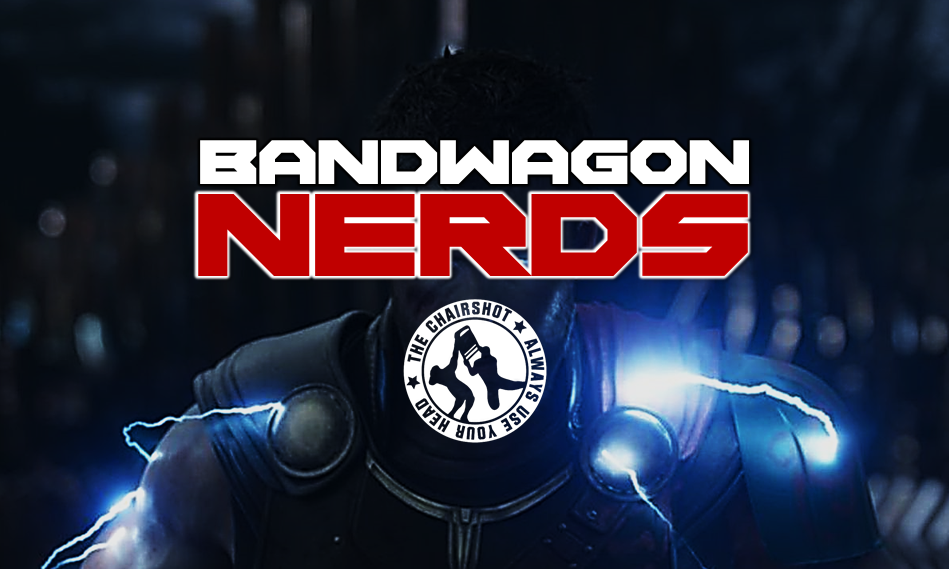 Bandwagon Nerds #68 – 90s Project pt. 4: Sports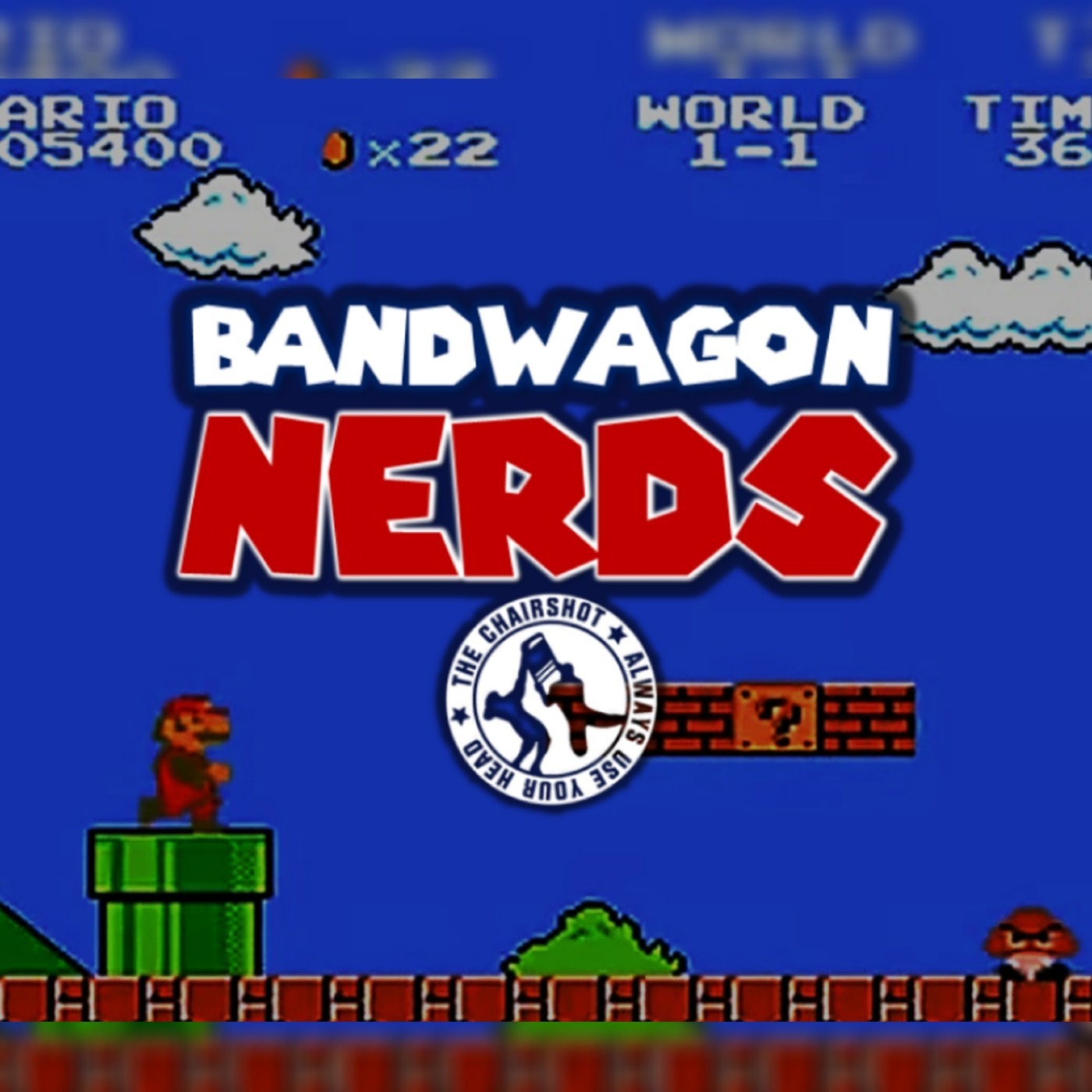 The 90s Project rolls on this week as Patrick, Rey, Dave and PC give their top 10 Sports Movies from the 1990s!   The guys cover all kinds of great sports flick ranging from comedies to documentaries to dramas!  WandaVision's penultimate episode dropped another major Marvel shakeup, the nerds review all of the happenings in Westview and what it could mean for the MCU.  News broke this week of a new Superman film in the works.  Patrick was intrigued, Rey less so.  Could the guys change Rey's mind.  Finally, the Nerds choose what MCU "mood"  they would be.
@BandwagonNerds
@WrestlngRealist
@AttitudeAgg
@itsReyCash
@PCTunney
@ChairshotMedia
About Bandwagon Nerds
Join Patrick O'Dowd, David Ungar, and a rotating cast of guests as they keep everyone up on all things nerd, and maybe add some new nerds along the way. It's the Bandwagon Nerds Podcast!
About the Chairshot Radio Network
Created in 2017, the Chairshot Radio Network presents you with the best in wrestling and wrestling crossover podcasts, including POD is WAR, Women's Wrestling Talk, The #Miranda Show, Badlands' Wrestling Mount Rushmores, The Outsider's Edge, DWI Podcast, Bandwagon Nerds, the Greg DeMarco Show, 3 Man Weave, Five Rounds, Turnbuckle Talk, Suwama's Station, The Reaction and more! You can find these great shows each week at theChairshot.com and through our distribution partners, including podcasting's most popular platforms.
---
The Chairshot Radio Network
Your home for the hardest hitting podcasts and radio shows!
Listen on your favorite platform!
iTunes  |  iHeart Radio  |  Google Play  |  Spotify
Listen, like, subscribe, and share!
---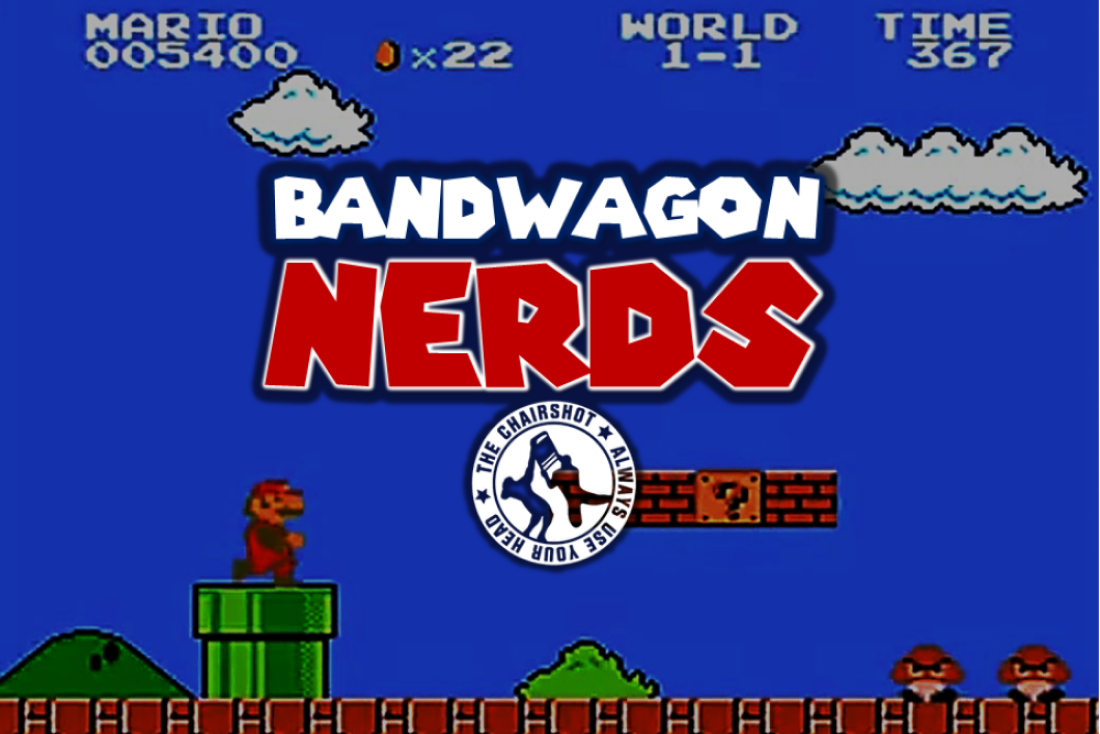 BWN Nerds' Movie Review: Godzilla (2014)
No introduction is really necessary for this movie franchise. If you don't know what Godzilla is, I'm assuming you're a newborn or live somewhere that just recently got cable. With a slightly adjusted format, the Golden Age Nerd himself, Dave Ungar, flies solo on this review.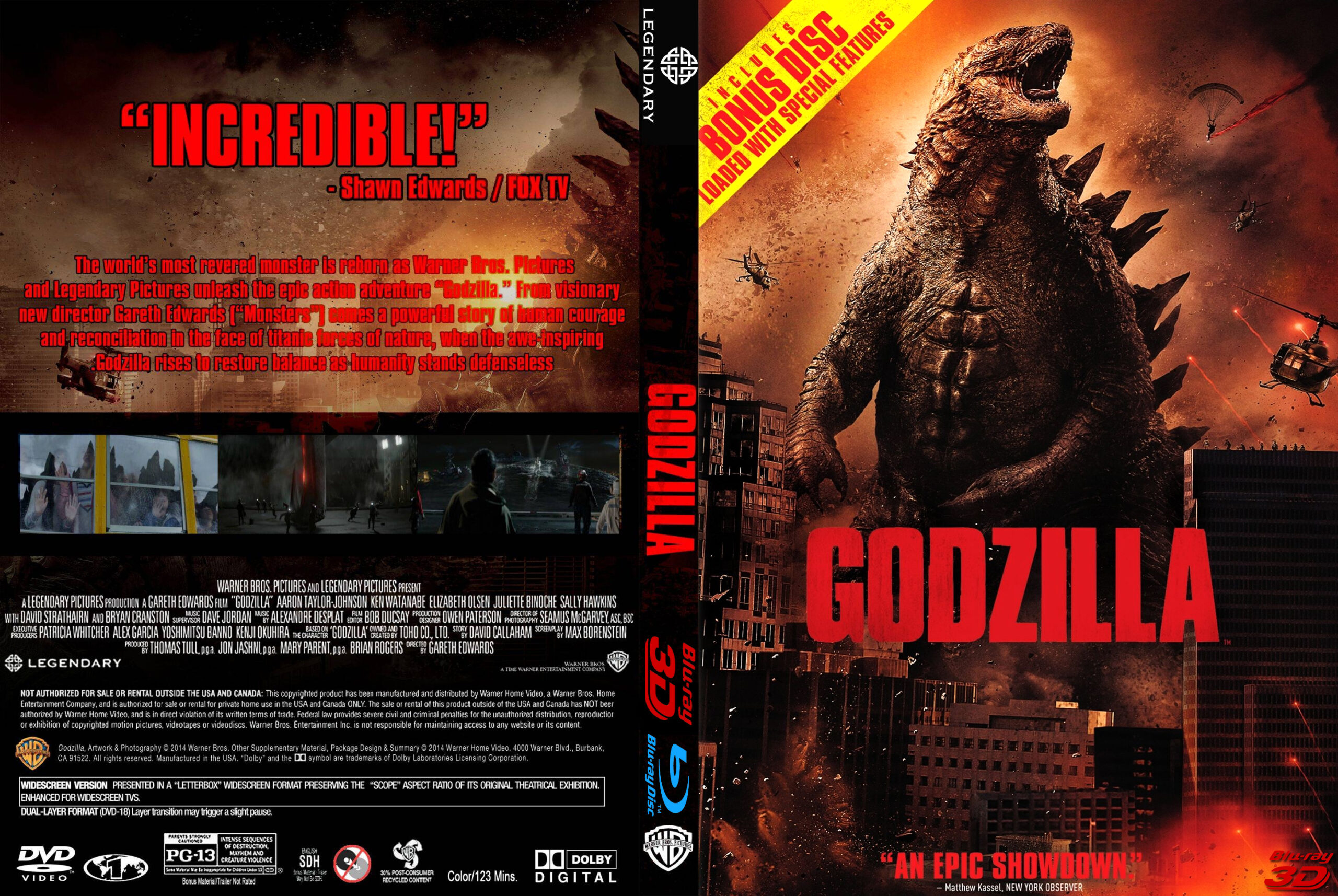 No introduction is really necessary for this movie franchise. If you don't know what Godzilla is, I'm assuming you're a newborn or live somewhere that just recently got cable. With a slightly adjusted format, the Golden Age Nerd himself, Dave Ungar, flies solo on this review.
The Movie: Godzilla (2014)
Metacritic Score: 62
Tomatometer: 76% 
IMDB:  6.4/10
After Greg and I did a month-long tour of the Oceans franchise, Patrick and I decided that we would get everyone ready for the first really big movie of 2021, Godzilla v. Kong, slated for a simultaneous theater and HBO Max release on March 31, 2021. To do this, we decided that we would review each movie in Legendary Pictures MonsterVerse to lead into the Monster battle to end all battles (for this year anyway) beginning with 2014's Godzilla, the first movie in the franchise.  A funny thing happened along the way though: Patrick could not find the movie on a streaming service and was too much of a cheap bastard to fork over the cost of even a rental (yes, he gave me permission to call him that). So, being the team player that I am, I volunteered to fly solo on this one and, hopefully, Kong: Skull Island will be on a streaming service next week so Patrick can end his hiatus.

Dave's Review:
The 2014 version of Godzilla is a reboot of probably the best-known monster franchise in the world. The movie is really a movie in two parts as the first hour is vastly different from the second. So, let's break this down into parts. The first hour begins with some black and white footage of what appears to be the US military trying to nuke a creature with large spikes running the length of his back. We soon learn that the nuclear tests of the 1950's, carried out by the US and USSR, were not tests at all, but attempts to kill a creature that is initially called Gojira, but then gets called Godzilla minutes later without any real explanation as to the difference in the names. In 1999, two Monarch Corporation scientists travel to the Philippines where they discover the fossilized remains of a Godzilla-like creature. But they also discover two spores and one of them has hatched and is heading for Japan (you can't have a Godzilla movie without Japan being involved). Joe Brody (Bryan Cranston) works at the Janjira Nuclear Plant with his wife Sandra. Joe sends Sandra into the reactor to check on some readings. A large tremor breaches the reactor. A meltdown occurs and Sandra perishes. The Japanese government quarantines the zone and it is off-limits.
Fast forward 15 years and Joe's son, Ford, is now grown up with a family of his own in San Francisco. He comes home just in time to be called to Japan as his father has been arrested for trying to enter the Quarantine Zone. Ford goes to Japan and his father reveals to him that there was no tremor 15 years earlier and he feels that "something" caused the reactor breach and the government is hiding it. Joe and Ford go back to their home, located right in the middle of the Quarantine Zone. They discover there is no radiation present and animal life is doing quite well. They are arrested and taken to the remains of the nuclear plant where they discover a cocoon like object that has been feeding off the nuclear reactors for 15 years and emitting increasingly large EMP pulses. Naturally, a winged and massive creature emerges from the cocoon and destroys the base before flying off into the night sky. Joe is severely injured and dies.
The creature is dubbed a MUTO (Massive Terrestrial Unidentified Organism). It feeds off of radiation and heads towards Hawaii, eating a Russian nuclear sub along the way. But Godzilla becomes aware of the MUTO and intercepts it in Hawaii. Godzilla's arrival causes a massive tsunami and there is widespread destruction even though the encounter between the creatures is relatively brief. That sums up the first hour and you can see the problems that exist. When you kill off Bryan Cranston in the first hour, and you don't even have Godzilla show up until right at the one-hour mark, you have probably done something wrong.
Thankfully, things get much better in the second hour. We learn that there is a second MUTO and this one is female. She emerges and obliterates Las Vegas. The two MUTOs were speaking with each other and Godzilla picked up on this, which is how he got involved. All three creatures are on a collision course for the Bay Area and the US Military decides that the best option is to lure the creatures 20 miles off-shore so they can be nuked. Ishiro Serizawa, one of the Monarch scientists who discovered the cavern in the Philippines, is well aware that the same strategy failed to destroy Godzilla in the 1950's. Nevertheless, the two MUTOs and Godzilla have a major throwdown in San Francisco. Godzilla is quite cool in these segments and director, Garreth Edwards, did an excellent job of building up to that moment when Godzilla finally unleashes his atomic breath. Still, Godzilla is pretty much getting his ass handed to him by the MUTOs, until Ford destroys a nest with many unhatched MUTO eggs. The manner in which Godzilla defeats the MUTOs is quite epic, especially the female. Godzilla seems to succumb to his injuries, but he awakens the following morning and lumbers back to the sea as the media dubs him the King of the Monsters and the Savior of The City.
The second hour is filled with lots of great action, cool special effects and, most importantly, plenty of Godzilla. It makes up for a fairly weak first hour. Looking at the movie as a whole though, this is a tough one to place. The plot is a bit more linear than the 1998 version with Matthew Broderick. It makes more sense and doesn't pull you in too many directions all at once. Still, it is not a plot that plays out very smoothly. The segments with Cranston are good but over far too quickly. Serizawa's belief that Godzilla will defeat the MUTOs seems to be as random as many other elements of the movie. The MUTOs are not particularly special, as far as movie monsters are concerned, and are actually somewhat lame. On the other hand, the movie does a good job at honing in on the human element, especially Ford's determination to get back to his family. This becomes the driving force in the second hour of the movie. Ford lost his father; he has no intentions of losing his wife or son as well.
As for the cast, I already mentioned Bryan Cranston, who is excellent in the limited time he had in the movie. Aaron Taylor-Johnson does a very good job as Ford and Elizabeth Olsen, known worldwide now as Wanda Maximoff, does an equally good job as his wife, Elle. Ken Watanabe turns in a solid performance as Serizawa. There are other names and faces you will recognize but I will leave that for you to discover.
So what is the verdict? To steal from Patrick O' Dowd, the movie is "fine", It was a decent attempt to simultaneously reboot one of the great movie franchises of the last century, while at the same time kick off a shared universe, no easy task to be sure. It does some things right and others, not so much. The acting is good as is the special effects. Godzilla is as bad ass as you would hope. It's just not as interesting or compelling as one would have hoped and I pin that on the fact that the MUTOs just were not strong as monster antagonists to Godzilla. In the end, I always ask myself the most important question: Was I entertained? To that I respond yes. If you are a Godzilla fan, or remotely interested in the upcoming slobber knocker between Godzilla and King Kong, I strongly suspect you will enjoy this. It is much better than the 1998 train wreck that not even Matthew Broderick could save. It is far from perfect but it is good enough for you to invest your time into checking out.
Overall Nerd Rating for Godzilla (2014): 3/5