Cook: The Future Is Bright For Zelina Vega's Boys
In bleak times, we look to the future. For Zelina Vega and her crew, that future is bright.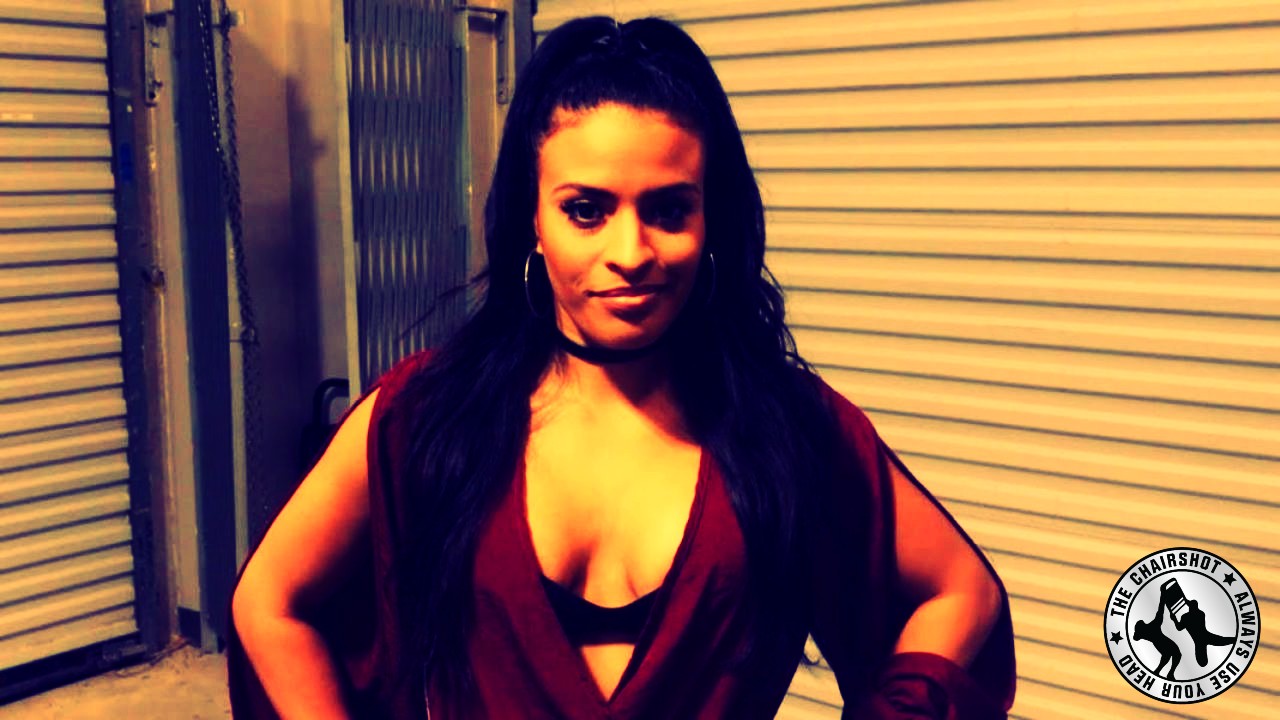 In bleak times, we look to the future. For Zelina Vega and her crew, that future is bright.
There's no hiding the fact that pro wrestling, along with almost every other form of business out there, is going through tough times. Most promotions are completely shut down. WWE has obtained clearance to run some shows, and AEW has a number of shows in the can, but both feds are seeing television viewership take a tumble. Part of me doesn't really want to blame them considering the uncertain times. Yet, I also have to note that most Americans are sitting at home and watching more television/streaming services than normal, so the fact that numbers are getting as low as they are is probably more troubling than usual.
I mean, the uncertain times sure haven't hurt those Tiger King numbers.
We've talked about what WWE Superstars are going through right now, and the obstacles they're facing are vast. During a time where travelling is something people aren't doing, WWE Superstars are heading to Orlando at least once a week. They're violating social distancing guidelines by getting closer than six feet to other people. At least one WWE employee has contracted the virus, and it'd be surprising if more didn't before this whole thing is over.
Here's the thing. I realize it sounds insane. But even if fewer people are watching, now is the perfect time for unheralded WWE Superstars to step up. Wrestlers that improve their game and take hold of opportunities now in spite of everything can earn a ton of respect and ensure future success. With some of WWE's regular top stars out of the mix or not working as much, fresh young talent can get a chance to shine.
That's usually how things go after WrestleMania anyway. All the part-timers are gone, so the regulars & newbies get a chance to step up. Who will it be this year? After watching Raw on Monday night, it looks like one newly-formed stable is ready for the challenges ahead.
Fans were surprised when Andrade was the first man to challenge Drew McIntyre on Monday night. Should they have been? After all, Andrade did beat Drew for the NXT Championship. He's the current United States Champion. He's connected behind the scenes. Oh, and the guy's pretty darn good in the ring. He got a Wellness suspension a couple of months back, but those don't seem to derail WWE Superstars for too long.
Did I mention his manager, the lovely & talented Zelina Vega?
Andrade has been ear-marked for big things since arriving under the WWE umbrella. Many feel he could be that next Latin-American star to appeal to the Hispanic audience. If it isn't Andrade, there's a good chance it'll be Angel Garza.
It seemed like NXT wasn't sure what they had in Angel Garza. One week he was a despicable playboy. The next week he was proposing to his girlfriend after winning the Cruiserweight Championship. After that, he was back to his old ways. It was tough to figure out. His character on Raw…not so hard to understand. Self-obsessed bad guy with an eight-pack. The kid has a ton of potential, and since he's 27 I can call him a kid by pro wrestling standards.
Let's be real: most of WWE's top stars are pretty old.
Andrade is 30, so both he & Garza have their best years in front of them. They have a stablemate who makes them both look like old men, and he may have the brightest future of the group…
Austin Theory is 22 years old. He arrived on NXT television on Christmas 2019 after successful stints in EVOLVE, PROGRESS & Mexico. As we know, talent tends to remain in NXT for quite awhile before getting moved to Raw or SmackDown. Theory did not. Why?
Well, he's a Paul Heyman guy.
Heyman's been impressed with Theory for awhile, and when Garza needed a tag team partner on the WrestleMania card due to Andrade suffering a rib injury, Theory got the nod. Austin's performances thus far have been impressive enough to keep him on Raw, and now he finds himself in Zelina Vega's stable of talent. Not a bad place to be in.
Austin Theory has a ton of potential. He's already very good in the ring. Is he ready to be a top star in WWE? Probably not. Will he be ready in five years? It's very possible. I honestly haven't seen enough of him on the microphone to judge that aspect of his game, and he's got plenty of time to improve on that if he needs to. The one real knock I have against him is that he looks a little too much like the default on a WWE video game Create-A-Wrestler screen. The guy's in good shape, and I wouldn't say he's ugly or anything like that, but he doesn't stand out. The gear's a bit generic as well. Again, these are things that can be worked on.
The future looks bright for all three of these men.
The next couple of months look good too, provided they avoid the virus. This is one dangerous group of young talent that can excite some crowds once we have crowds again. If I had to pick one group to keep an eye on this spring & summer, this would be it.
Oh, and did I mention Zelina Vega manages them? That's pretty cool.