Cook's Top 5: Relationships Between Wrestlers and Announcers
Thanks to Chris Jericho and Tony Schiavone, Steve Cook takes a look at the relationships between pro wrestlers and their announcer counterparts.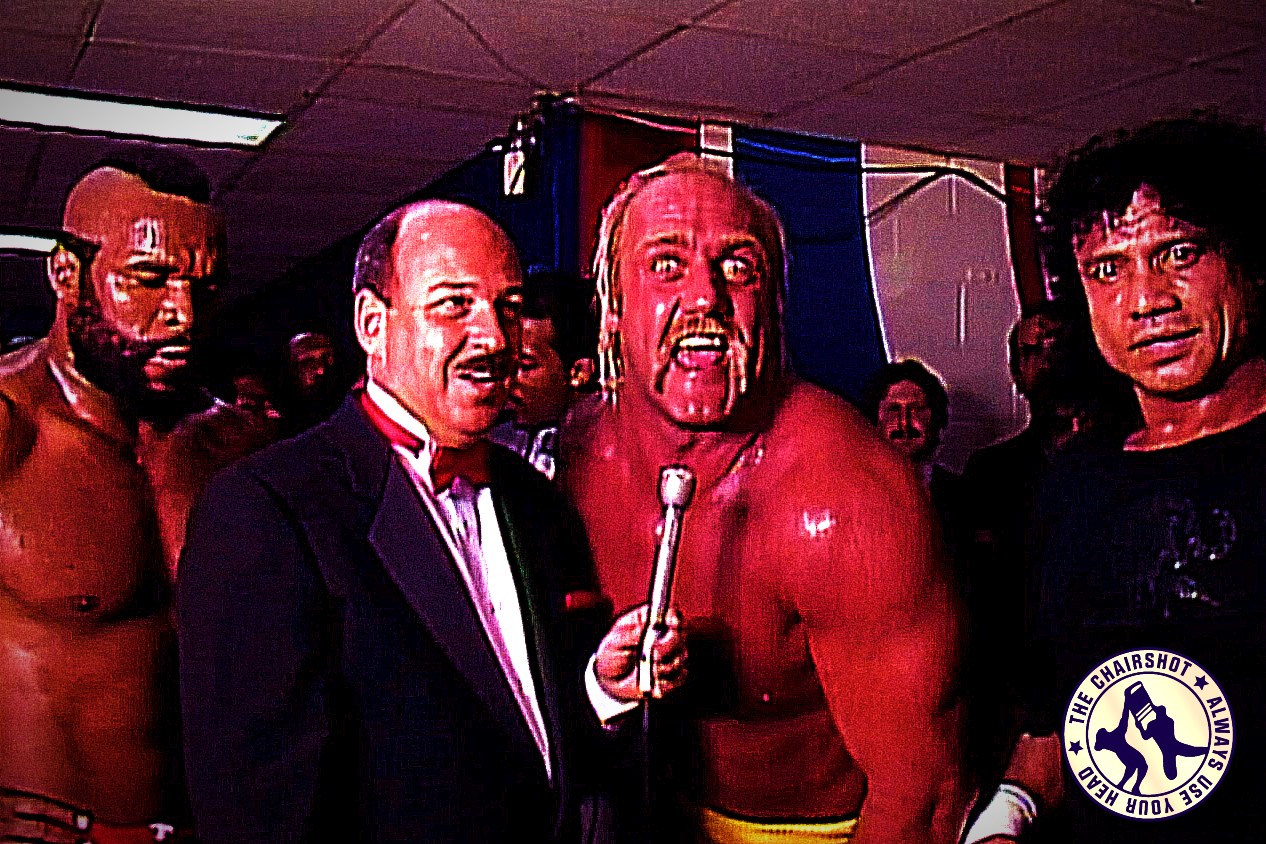 Thanks to Chris Jericho and Tony Schiavone, Steve Cook takes a look at the relationships between pro wrestlers and their announcer counterparts.
Chemistry isn't something that can be taught.
No, I'm not talking about high school chemistry with elements & experiments and things like that. We're talking about chemistry between human beings. Some people just naturally get along. Some don't. In wrestling, you need to work with people that you have some type of chemistry with to achieve your full potential. When you're doing an interview, you need somebody holding the microphone that you can work with in either a positive or negative way.
Angel Garza knows this. That's why he's trying to garner Charly Caruso's favor, and doing a pretty good job of it so far. You can feel the chemistry from those two, which might make Angel's fiancee a little suspicious. Fortunately, there haven't been too many of those types of relationships between wrestlers and announcers. Abyss had a thing going with Lauren Brooke in TNA for a minute, and Kane had a relationship with Terri Runnels that was notable for its lack of chemistry.
These folks all had the type of chemistry that made for good television. Here are the top 5 wrestler-announcer relationships.
5. The Midnight Rockers & Larry Nelson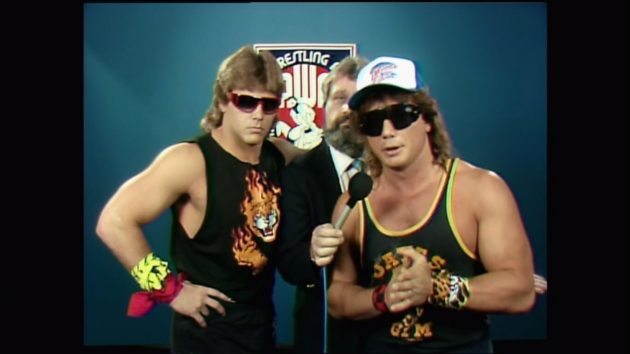 Looking at Larry Nelson, he doesn't seem like the type of guy that 1980s Shawn Michaels & Marty Jannetty would get down with. But that's what we were constantly told on AWA television. Nelson was their #1 fan and apparently partied with them all the time. Much later on we found out that Nelson was indeed quite the night owl, and that helped lead to his departure from the AWA and pro wrestling in general.
4. Chris Jericho & Tony Skia-Vone
Tony always excelled in the role of "straight-man for loudmouthed, delusional heel". They didn't come much more loudmouthed or delusional than Jericho in late 1990s WCW. Chris was always going on about something, and Tony was often on the receiving end of his diatribes. They reunited later in AEW, much to the dismay of Jericho since Skia-Vone had hated him for 25 years. Now they're doing commentary over AEW's matches during the quarantine era, and fun is had by all listening to them. Tony also has a fascinating relationship on-going with Dr. Britt Baker D.M.D., who has taken him under her wing & seems very possessive when Tony talks to other AEW women like Brandi Rhodes. It's one of the more interesting wrestler-announcer relationships in recent memory.
3. Jerry Lawler & Lance Russell
Lance was largely responsible for the King getting into the wrestling business. Young Jerry would draw pictures of the wrestlers he saw on TV, and one day he got the idea to send them to the TV station. Russell saw the drawings and decided to use them as a way of describing what happened at the matches on Monday night. Eventually Jerry was invited down to the studio, where he met Lance & other wrestlers & stated heading down the path into pro wrestling.
Once Lawler became one of the promotion's top stars, he got to talk to Russell on a regular basis, and he took as much advantage of that as possible. That banana nose gave the King an endless amount of material.
2. Steve Austin & Jim Ross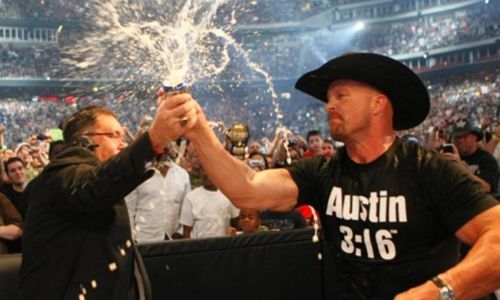 The Stone Cold character didn't have a lot of friends. Not surprising considering he coined the phrase "DTA: Don't Trust Anybody". There was one man on WWF television that Austin consistently held in some regard, and that was "Good ol' JR". Austin & Ross built a strong friendship off of television and Ross as the lead announcer was always sure to criticize Mr. McMahon's actions during his feud with Stone Cold.
JR has had plenty of favorites during his career. Steve "Dr. Death" Williams was obviously one. Mick Foley was always willing to open up to him. But JR was never more behind somebody than he was behind Stone Cold Steve Austin during the Attitude Era. I can only think of two times Austin attacked JR, which goes to show how much he respected his Okie buddy.
1. Hulk Hogan & Gene Okerlund
Hulk & Gene's relationship started in the AWA. As the company's top interviewer, Okerlund was holding the microphone while Hogan was growing into his character and becoming the biggest star in wrestling. It was only a matter of time before Hulk went to New York, and he was more than happy to take Gene with him. The Hogan-Okerlund connection continued throughout the 1980s, it seemed like every Hogan promo during the time period started with "WELL LET ME TELL YOU SOMETHING, MEAN GENE!".
Gene followed Hulk to the WWF, but when the Hulkster came to WCW, Gene had already been there for several months. WCW's attempt to re-create Hulkamania included familiar supporting characters like Gene. When Hogan turned heel in 1996, it was only natural that Gene be there to express his disapproval. Fortunately, they became friends again a few years later. Gene had plenty of friends in wrestling and was part of so many memorable interviews, but people remember him most as being alongside the Hulkster.