Cook's Top 5: Wrestling Doctors
In celebration of our medical industry heroes, Steve Cook takes a look at the Top 5 Wrestling Doctors!
In celebration of our medical industry heroes, Steve Cook takes a look at the Top 5 Wrestling Doctors!
Doctors are our first line of defense against the global pandemic. Some put themselves at risk every day while treating those that have been stricken with the virus. Others are working to find a cure. We are grateful for their work and are rooting for them to do the best job they can do.
Unfortunately, the profession has been represented on cable news of late by some of the biggest blowhards to ever call themselves "Doctor". Why a cable news channel is asking Dr. Phil, a psychologist, about combating the coronavirus, I have no earthly idea. Why that same cable news channel is asking Dr. Oz, a proponent of pseudoscience, about combating the coronavirus, I have no earthly idea. Then there's Dr. Drew, who I remember from the Loveline radio show back in the day. I do recall that he's a board certified physician & addiction medicine specialist, and he's also on Celebrity Fit Club. Why is he a coronavirus expert?
The answer, of course, is because these three quacks give the propaganda machine the answers that are most convenient. Not based on reality, or anything close ot it, just based off what the machine wants people to hear. They are a blight on the medical profession, and it's a shame that they represent the field in the eyes of so many.
Here, we respect doctors. I feel like now is as good a time as any to take a look at some of professional wrestling's best doctors, so we can get the bad taste of Drew, Oz & Phil out of our mouths.
5. Dr. Bill Miller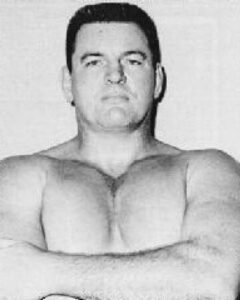 We're stepping in the Wayback Machine for this one. Miller was a top heel in the AWA under two different masked personas. Dr. X feuded with Don Leo Jonathan over the Omaha version of the AWA title in the late 50s-early 60s. Mr. M defeated Verne Gagne for the Minneapolis version in January 1962, and lost it back to Verne in August because Verne was rarely in the challenger role for too long. He wrestled as Dr. Bill Miller in the Northeast, where he & his brother Dan won the WWWF United States Tag Team Championship in 1965. He also wrestled for the Sheik's promotion in Detroit & Dick the Bruiser's promotion in Indianapolis, and was part of an incident in Columbus where Buddy Rogers allegedly had his arm broken by Miller & Frank Gotch in a backstage disagreement.
Miller liked animals more than people. He wasn't wrong. He trained to be a veternarian while he trained to be a wrestler, and opened his own practice after retiring from the ring.
4. Dr. Tom Prichard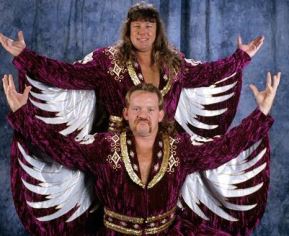 I could never tell whether or not Prichard's moniker of the "Doctor of Desire" was meant to be sarcastic or not. The Heavenly Bodies, especially when Jimmy Del Ray was part of the team, was a name meant to be somewhat ironic. But from all accounts, Dr. Tom Prichard did pretty well for himself on the road back in the day if ya know what I mean. In any event, the name caught on.
Prichard also had an unofficial doctorate in wrestling training. Almost anybody who found success in WWE since the late 1990s did some training with Dr. Tom. Everybody interviewed for WWE Network's recent FCW documentary had nothing but good things to say about Prichard & how he helped them along the way.
3. Steve "Dr. Death" Williams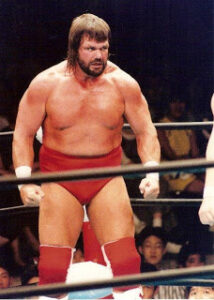 Those of you that caught the recent Dark Side of the Ring episode about the Brawl For All know all about Dr. Death's ill-fated WWF stint. Before that, "Dr. Death" Steve Williams brought a lot of pain & destruction wherever he went. He ran Mid-South, winning the UWF Championship when it was owned by Jim Crockett & later on when it was owned by Herb Abrams. Williams & Terry Gordy tore through All Japan as the Miracle Violence Connection. Williams also held the Triple Crown Championship and went ten years without being pinned in North America.
The man said he had a doctorate in Death, and nobody was going to tell him otherwise.
2. Dr. Britt Baker D.M.D.
Wait a minute… @RealBrittBaker is a dentist? 🦷 Who knew #AEWDynamite pic.twitter.com/d8aQ01wMin

— All Elite Wrestling on TNT (@AEWonTNT) April 16, 2020
I don't know if you guys know this or not. It's a pretty well-kept secret. But I'll go ahead and spill the beans.
Britt Baker is a dentist.
Right? I know! You'd think this would come up more often. The fact that Britt excels at both of her lifelong dreams is just one of the many things that makes her a role model. Baker's AEW stint got off to a slower start than expected, but once she started teaching the masses how to act & took Tony Schiavone under her wing, Baker's star potential broke out. If she keeps up at this rate, she will go down is history as the best wrestling doctor.
It's going to take a lot to overcome #1 though…
1. Dr. Wagner Jr.
As legendary a figure as Wagner's father was in lucha libre, the son has become even more of an icon. Wagner was one of CMLL's top stars in the 1990s-2000s & one of AAA's top stars in the 2010s. He made tours of New Japan for many years, but his home country of Mexico was where he stayed most of the time and did most of his best stuff. Wagner's charisma was off the page, and as I've said before: he just looked like lucha libre. When you think of Mexico's form of pro wrestling, you imagine somebody that looks & acts like Dr. Wagner Jr.
As far as I know, Wagner holds no official doctorates. But I'd rather see him talking about the coronavirus on the news networks than the fools they got doing it.
You've seen Cook's Top 5, what say you? Sound off on social media @theCHAIRSHOTcom or in our Facebook group!
King's WrestleMania Rewind: Stone Cold VS. Scott Hall (WrestleMania X8)
Chris King is back with another WrestleMania Rewind, looking at the NWO's Scott Hall battling Stone Cold Steve Austin at WWE WrestleMania X8 from Toronto!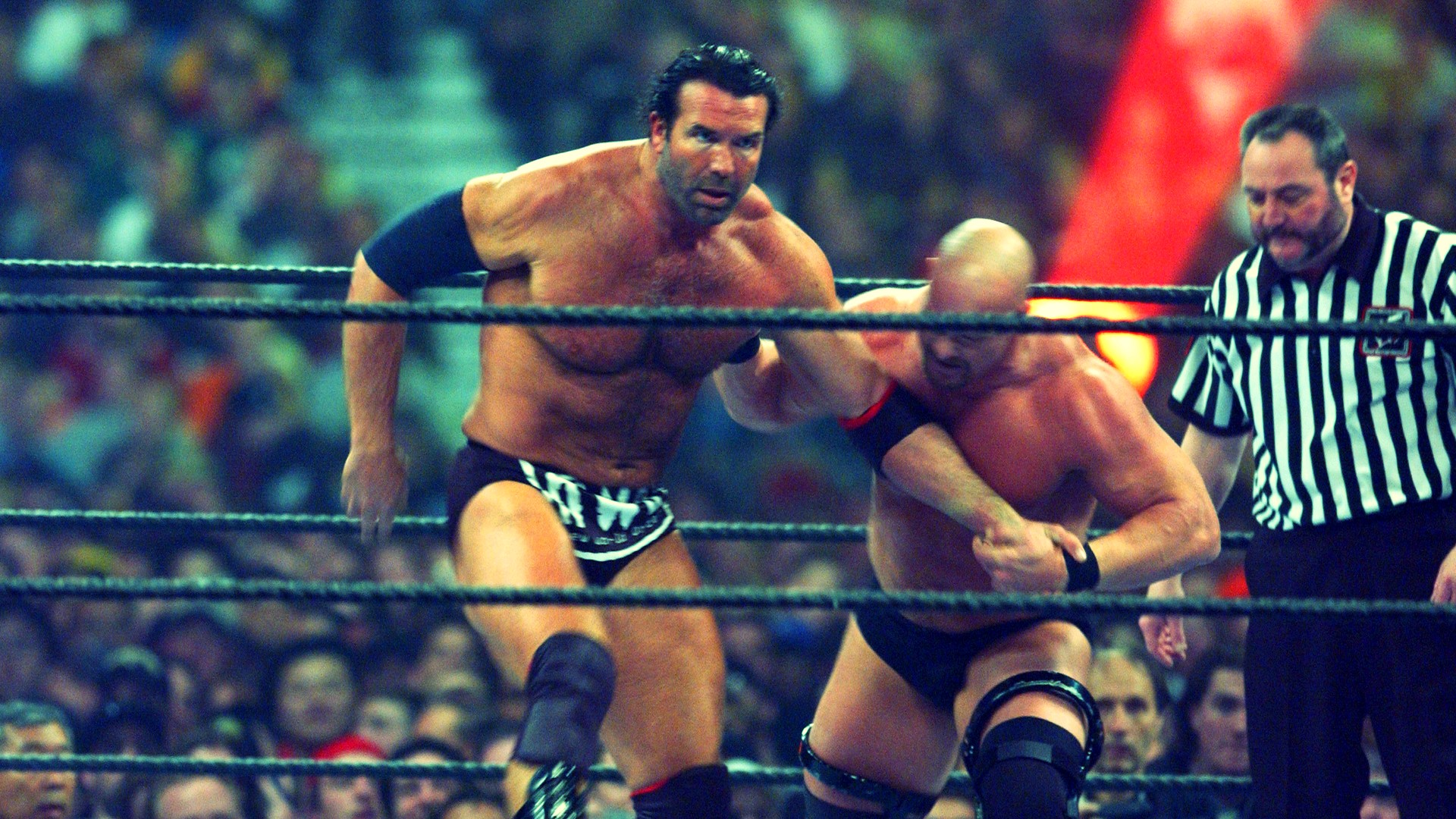 Chris King is back with another WrestleMania Rewind, looking at the NWO's Scott Hall battling Stone Cold Steve Austin at WWE WrestleMania X8 from Toronto!
Chris King is back this week with another edition of WrestleMania Rewind, where he is rewatching all the past Mania matches and feuds. This week you're in for a treat as we look back at 'Stone Cold' Steve Austin vs. Scott Hall at WrestleMania X8.
In late 2001, Vince McMahon bought out his competition WCW and acquired the rights to a plethora of talent including Booker T, Eddie Guerrero, Chris Benoit, and the iconic trio known as NWO. Hulk Hogan; Kevin Nash, and Scott Hall were hell raisers, and what better way to make a name for yourself than take out the two top superstars in the WWE The Rock, and Stone Cold?
The NWO cost Austin his chance at becoming the Undisputed Champion at No Way Out during his match with Chris Jericho. Adding insult to injury, the NWO spray-painted 'The Texas Rattlesnake' with their brand logo just like they did in WCW. As you can imagine, Austin was pissed and out for revenge against the group and primarily Scott Hall.
Hall would challenge Stone Cold to a match at WrestleMania 18. Both superstars beat the living hell out of each other leading up to this highly-anticipated match for who runs the WWE.
The glass broke and Stone Cold made his iconic entrance, and black and white NWO covered Halls' entrance alongside Kevin Nash. With the odds stacked against 'The Toughest S.O.B' could Austin or NWO prove their dominance? Sadly the NWO  broke up that very night when Hulk Hogan came to the aid of his adversary The Rock after their 'iconic' dream match. Stone Cold would ensure the victory with the Stunner. Hall would perform an Oscar-worthy sell over the finisher.
What a time to be a wrestling fan in the 2000s when nothing was impossible for WWE. Who would've thought WCW would go out of business and Hogan would make his long-awaited return to WWE?
King's WrestleMania Rewind: Seth Rollins vs. Kevin Owens (WWE WrestleMania 36)
Chris King takes a look at the most underrated WWE WrestleMania matches, and starts off with Seth Rollins battling Kevin Owens at WrestleMania 36!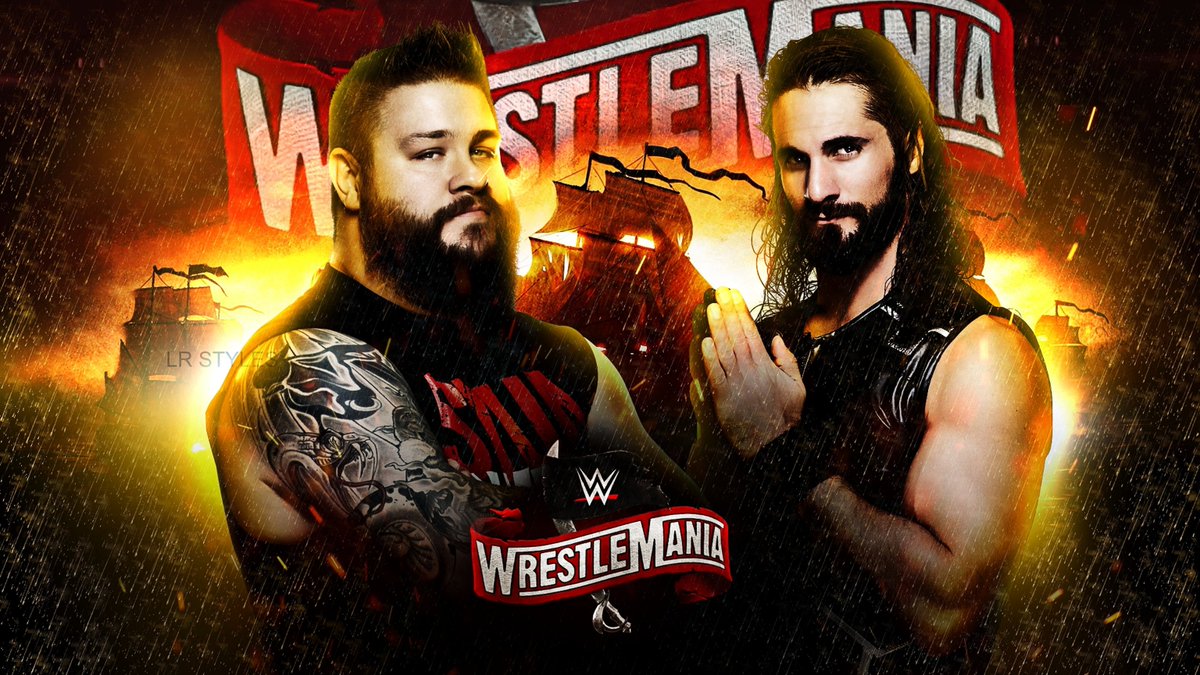 Chris King takes a look at the most underrated WWE WrestleMania matches, and starts off with Seth Rollins battling Kevin Owens in the WWE Performance Center at WrestleMania 36!
Chris King is starting a new series heading into WrestleMania season dubbed WrestleMania Rewind. Each week he'll be going back and sharing his insight over underrated matches at the Show of Shows. First up, is Kevin Owens vs. "The Monday Night Messiah" Seth Rollins at WrestleMania 36.
At the 2019 edition of Survivor Series, Rollins sacrificed himself during the men's traditional match allowing SmackDown to ultimately gain the victory. The following night the self-proclaimed Messiah, berated the whole roster but KO was not having any part of it. Owens quickly became a huge barrier in Rollins' cause for the greater good. The Authors of Pain attacked Owens with Rollins' character in question.
Owens finally had enough of his rival's mind games and torment and challenged Rollins to a match on the Grandest Stage Of Them All. Rollins mockingly accepted his challenge and the match was made official for night one of WrestleMania. Owens came out of the gate beating the holy hell out of the Monday Night Messiah trying to achieve his long-awaited moment at Mania but, Rollins tried to steal a disqualification victory by using the ring bell.
Owens hellbent on revenge provoked Rollins into turning their encounter into a no-disqualification contest where the fight could be taken all over the empty arena. The highlight of the match, was when KO used the WrestleMania sign to deliver a thunderous senton bomb through the announce table. Owens would secure the victory with a Stunner in an incredible match. Despite having no crowd during the pandemic era, both KO and Rollins put on an intense performance under the brightest lights.
In my personal opinion, this was a great feud that helped both superstars in their transformation as compelling characters for years to come.