Chad's Throwback Slant: DIY & The Dynamic Duo
Chad D. Aaron draws a comparison between one of today's biggest feuds and one of history's biggest: Johnny Gargano vs Tommaso Ciampa and Chris Adams vs. Gino Hernandez.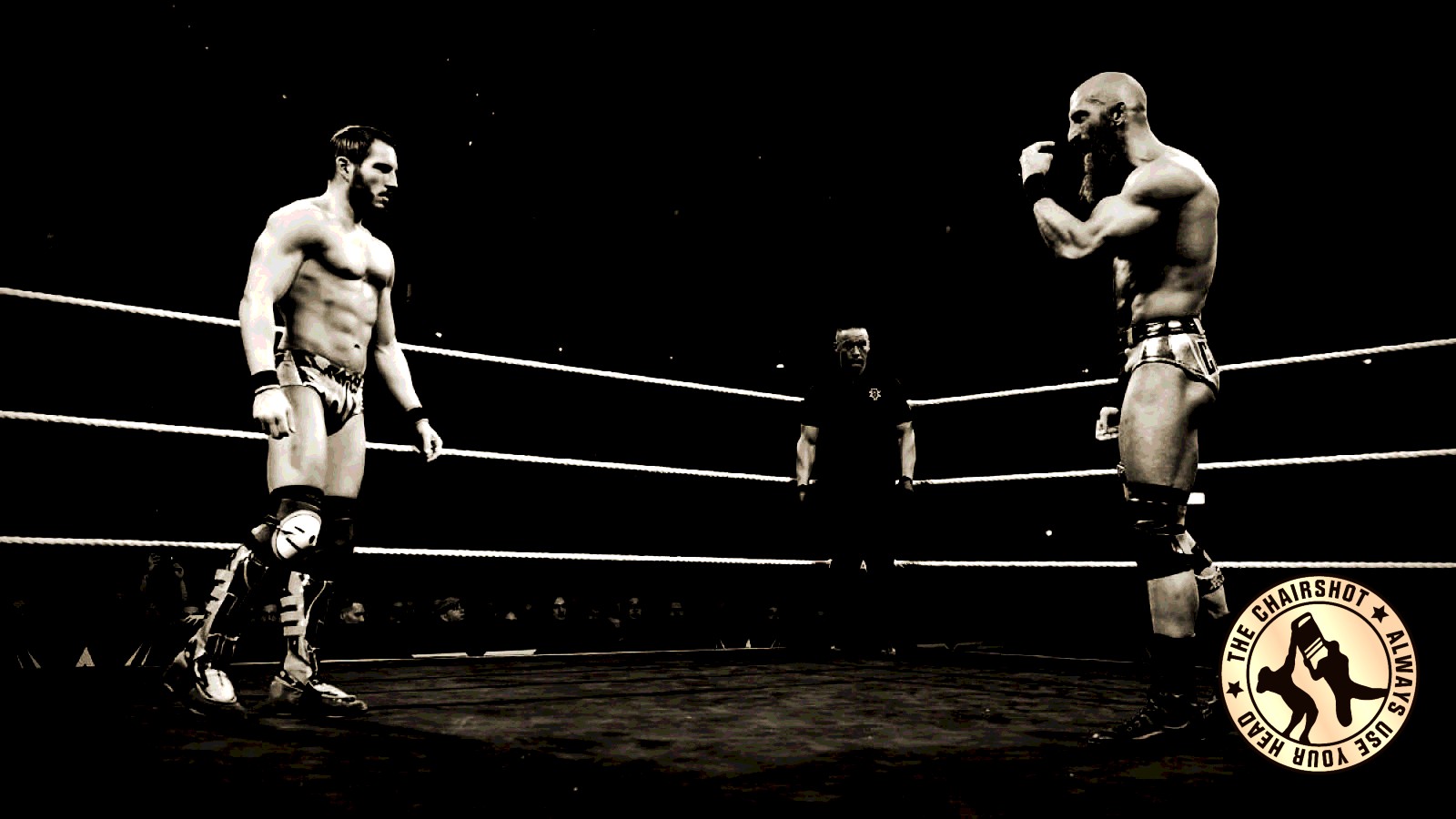 Chad D. Aaron draws a comparison between one of today's biggest feuds and one of history's biggest: Johnny Gargano vs Tommaso Ciampa and Chris Adams vs. Gino Hernandez.
So many things in wrestling have changed since I first became a fan. Kayfabe was put out to pasture. Television went from a way to get butts into seats in local arenas, to a way to sell Pay-Per-View buys.  Storytelling has changed drastically as well, yet the core of a good guy fighting a bad guy still permeates nearly every match. The athleticism of the wrestlers is off the charts, although certain wrestlers who have throwback styles are regularly praised. The lights are brighter, the scrutiny of each decision made more intense than ever before, and still, arenas get filled and millions and millions of dollars are made. The business is more mainstream. Wrestling today looks and feels almost nothing like it did 35 years ago, and yet is familiar enough that you could step out of a time machine and know exactly what you were witnessing.
Each week, I am going to talk about some similarities between things happening today and things that I saw happen back then. I will talk plenty about some of the differences as well. I will start this week with the recent conclusion of the feud between Tommaso Ciampa and Johnny Gargano.
As you well know, this battle has dominated NXT for most of the past few years. It was deeply personal. There were times it had a title on the line, but it was the kind of battle that did not need one to be put high on the card. It was what every wrestling feud strives to be. The promos were always passionate. The action was always intriguing. It was easy to suspend your disbelief enough and actually believe what they were saying and doing. That is no small task in this day and age.
The battles brought out different sides of both men. We saw a heel-ish Johnny and a sympathetic version of Ciampa. Anyone who watched the turn in Chicago that night would probably have not believed that was possible. The entire run was well done through and through. Both men are top-notch wrestlers, which certainly helped, but they could have told this story with no suplexes, superkicks, or submission moves. The brawls and fights were generally better matches to watch than the technical wrestling portions. As a old-school wrestling fan, the feud reminded me of days gone by. Specifically, it reminded me of a bitter, intensely personal rivalry I watched in my childhood.
Living in Texas, there were no bigger babyfaces than the Von Erich brothers. Most wrestling fans are familiar with their legendary battles with the Fabulous Freebirds. However, it was their less acclaimed, but just as intense feud with The Dynamic Duo –  Chris Adams and Gino Hernandez –  that really caught my attention back then.
Adams had turned his back on the Von Erichs to team up with the arrogant heel, Gino. Those two worked together so well. They could both talk you into the arena. They could both go in the ring with any of the best of their contemporaries, and they could both brawl around an arena and make you believe it was real.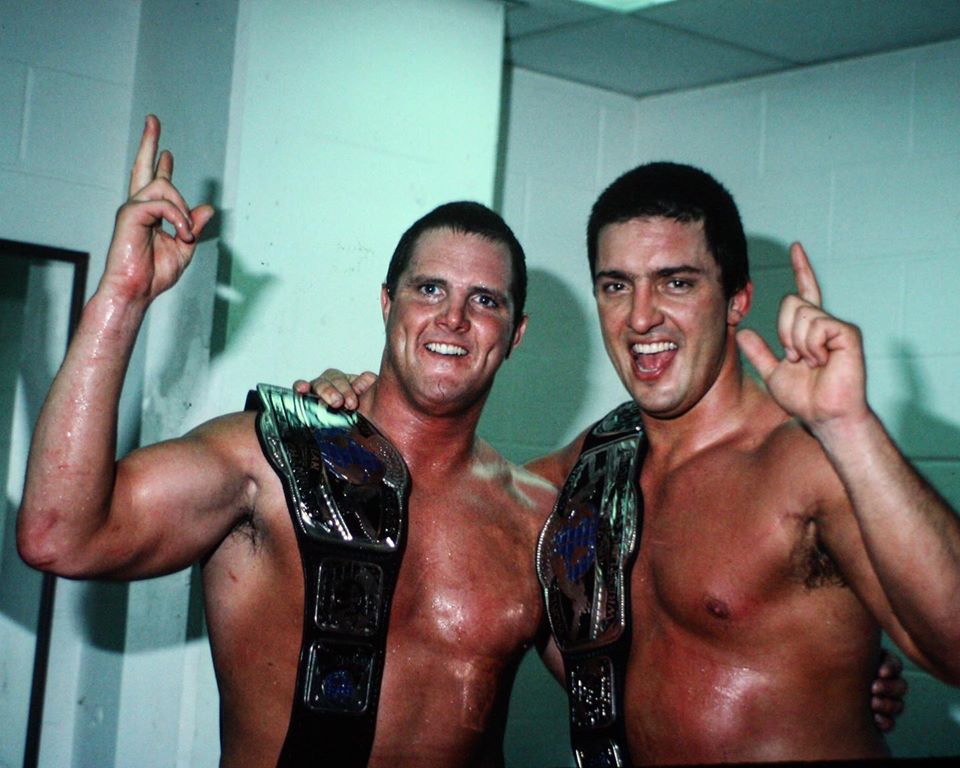 They battled the Von Erichs for months on end. At a major card in the famed Cotton Bowl, The duo lost a hair vs. hair match. Both were shaved bald as the good guys triumphed. Gino, the self-absorbed, cocky one, naturally blamed Adams. He turned on his partner shortly thereafter, blinding him with the famous "Freebird Hair Cream" Adams went home to England to recover, and Gino crowed about what he had done.
To me, the intensity and heat between Adams and Hernandez and the Von Erichs was instantly transferred to the Adams/Hernandez feud. You felt it in every interview, saw it in every match, and heard it in the crowd reactions any time either of these men was in the ring. Much like the Full Sail crowd loved to chant "Fight Forever" at Gargano and Ciampa, the crowds in World Class territory could not get enough of either of these two men.
Adams was suddenly a sympathetic figure, and the crowds turned their venom wholly on Hernandez. And people believed it. When Gino was found dead, famed investigatory body Scotland Yard is said to have actually interviewed Adams at his home in England to determine his potential involvement in his former partner's demise. When a police agency on the other side of the Atlantic Ocean believed the intensity, you can be sure the fans were buying in as well.
Ciampa's injuries were unfortunate, and they derailed the story between he and Gargano, robbing us of the experience of the culmination of it all on the biggest stage. I feel much the same of the death of Gino Hernandez. His death cost us what was shaping up to be a violent, personal rivalry that could have lasted months, even years. Adams went from face to heel to face, and the crowds bought it every time, much like Gargano and Ciampa were able to keep support as their roles shifted during their run.
Of course, booking was different in those days. Last Man Standing and Empty Arena matches were not really used. I always assumed World Class would blow off the feud off at a Texas Stadium Parade of Champions card in either a Texas Death Match or Steel Cage. Of course, we never got to witness that. But I can assure you, the intensity in that match would have been on par with the Empty Arena encounter Gargano and Ciampa recently gave us.
Until next time, watch some wrestling this week, stay safe, and never forget to #UseYourHead!