Wrestling News: Are WWE Employees "Forced to Work" TV?
Anonymous WWE employee speaks up!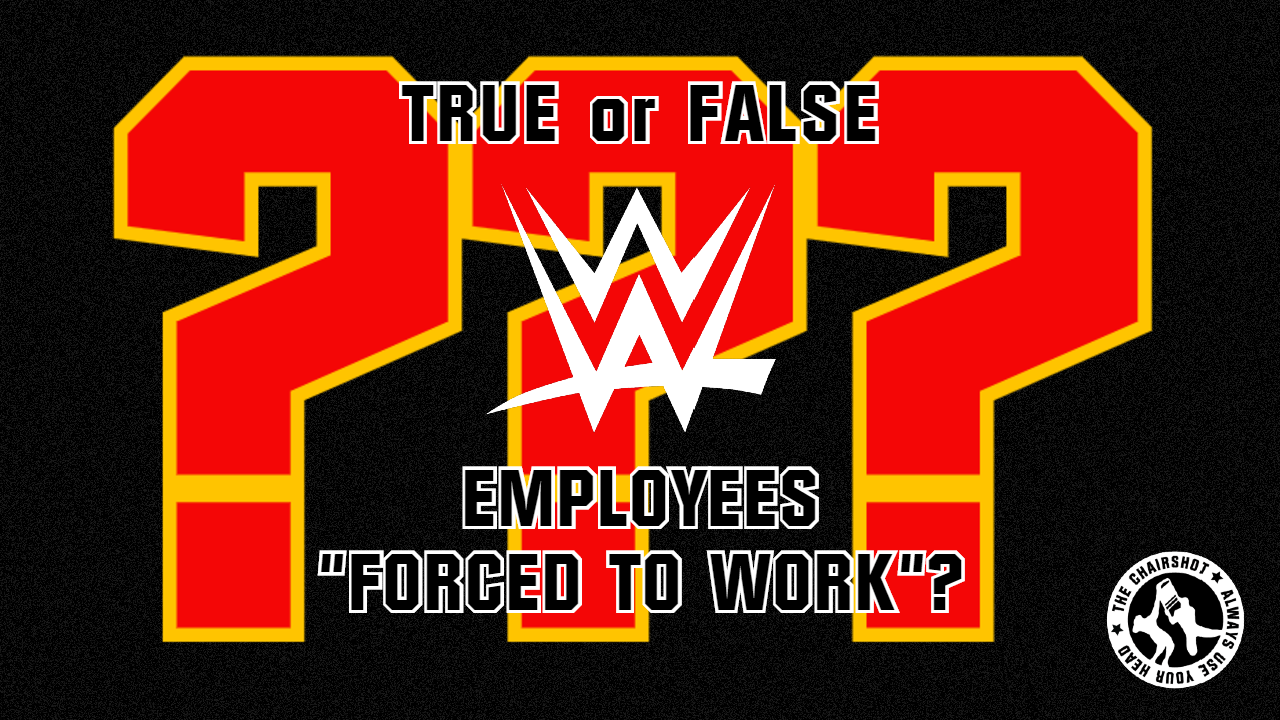 Someone within the WWE talked to Florida officials!
It's been public knowledge that the WWE has been filming in Orland, FL at the Performance Center the last couple of months. It is also public knowledge that much of the material there has been filmed for later broadcast, such as WrestleMania Weekend and some NXT episodes. It's well known that the WWE was more or less forced to stay live by USA Network and/or Fox. And it is public knowledge that there have been several dozens of cuts and furloughs, reducing the number of employees, both in the ring, behind the scenes and at the corporate office.
However, news has been coming out today in regards to the remaining employees connected to television and the current tapings. It was a few hours ago that Spectrum Sports 360 reporter, Jon Alba, reported an anonymous WWE employee spoke publicly at Tuesday's Orange County, Florida Board of County Commissioners meeting. This employee, which Alba and others refer to as "John" (as in John Doe) claimed they and others were being "forced to work" the TV tapings despite the well-known "stay at home" orders. In a tweet, Alba relates how "John" is "unable to speak out and feels he will be fired if he approaches his higher-ups."
Further tweets from Alba speak to the health concerns "John" has. It is pretty obvious to everyone that in a job like pro-wrestling, "social distancing" isn't possible. Someone has to get within six feet of another, and there has to be physical contact in some way. These are all understandable concerns, and it all relates to arguments had even by fans on whether the WWE should stay open or close down during these times. Now, it is also public knowledge that the WWE was granted "Essential Business" status by Florida Governor DeSantis on April 9th, if albeit with some controversy regarding contributions. As an essential business, the WWE can continue to operate, but that doesn't automatically get everyone onboard.
Alba has already addressed the issue as brought up by Twitter followers: How do we know "John Doe" is a real WWE employee? Alba's response is that "While there isn't really way to verify this is 100% absolutely a WWE employee given the nature of the complaint, it should be noted there have been several within the company who have expressed concern, many privately, over the tapings continuing." The point of being anonymous is so that "John Doe" doesn't face the very consequences they spoke to. But at the same time, those are likely just their concerns. Alba made sure to retweet the very reliable WrestleVotes' own input on this situation.
Regarding these suspected employee complaint rumors: from a direct source in the know… Exact quote: "they have not FORCED anyone to work during this time."
Now you can say this other anonymous source is one of those higher-ups "John Doe" is afraid of, but then this just devolves into hearsay and much ado about nothing. But Dave Meltzer has also weighed in, and he also has his reliable sources.
Everyone in both WWE & AEW have been told that they don't have to work these tapings. 
Comment threads on all of this already speak to a concern that perhaps "John Doe" already knows: "They won't force them, but they'll remember it." That might seem pessimistic, thinking of a major corporation as so vindictive and strict, but the list of stories of Vince McMahon being those things is long.
UPDATE
Jon Alba retweets Stephanie Coueignoux, who has an official statement from the WWE.
"These accusations aren't true. Employees know they can confidentially go to [HR], not the public. Notwithstanding the appropriate protocol, no one would be fired if they were uncomfortable with their surroundings. We've made accommodations for individuals upon request."
Coueignoux tweets herself:
I followed up with WWE about social distancing concerns during shows. WWE told me that that social distancing is practiced outside of its performances. The company says it recently adjusted its production schedule as well.
What do you think of "John Doe" speaking to Florida officials? Are they trying to be a whistle blower with their fellow employees' best interests in mind? Or are they a saboteur trying to stick it to WWE? Follow us at The Chairshot as we work to keep up with this story.