WWE Raw: DeMarco's Top 5 Moments (4/13/2020)
Greg DeMarco digs into this week's edition of WWE Raw to pick out the Top 5 things that happened on the April 13 edition WWE's red brand!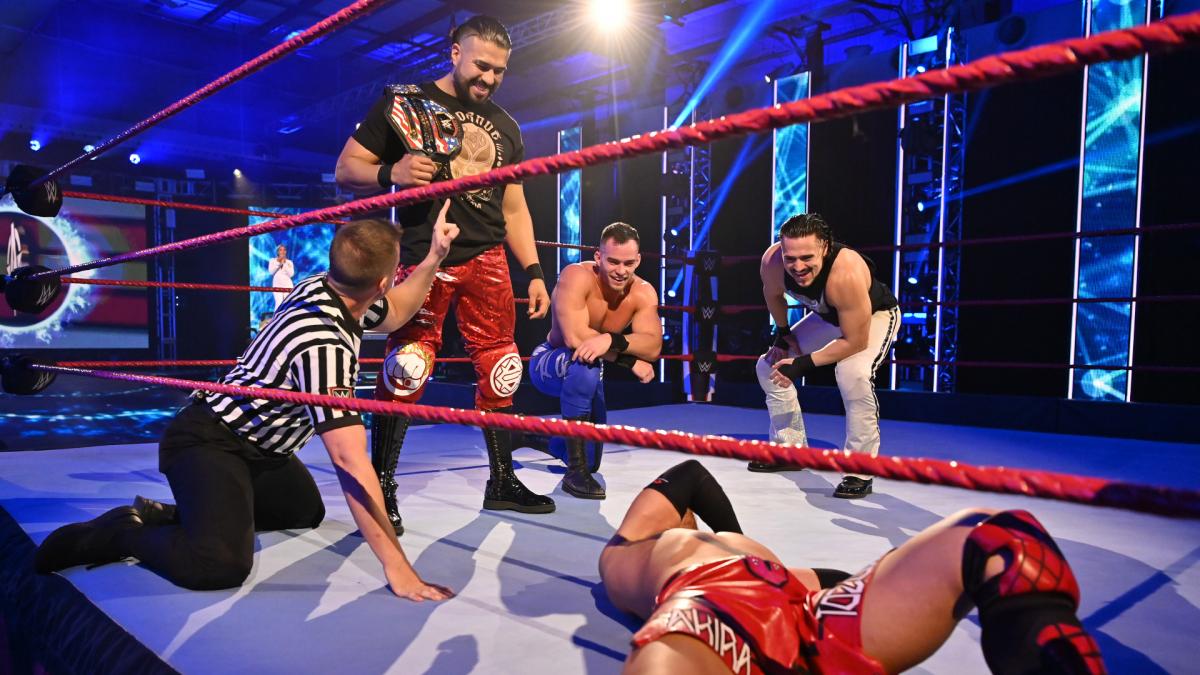 Greg DeMarco digs into this week's edition of WWE Raw to pick out the Top 5 things that happened on the April 13 edition WWE's red brand!
WWE Raw came to us live from the WWE Performance Center, bringing a unique form of entertainment to fans all the world over in the midst of the coronavirus and its run on our lives. You might disagree with the company's stance of having these shows, but honestly, I'm for it.
With that, you get a new feature here at The Chairshot, the Top 5 Moments from Raw!
5. Pretty much anything Asuka did
Asuka has been the MVP of Raw (a show which has an actual MVP now) since the quarantine started, and tonight was no different. From her performance before the match (including dancing around to Ruby Riott's theme song) to her ultra aggressive nature in the actual match, to her intense post-match promo, Asuka is taking her game to yet another level.
4. MVP's VIP Lounge
Who knew that a one-off Royal Rumble appearance would lead to MVP signing back on with WWE as a backstage producer, and occasional in-ring talent. His VIP Lounge tonight was the type of segment that could be delivered by anyone, but seeing MVP do it added an extra little something at a time when the product needs a little something.
Believe it or not, I am now more excited for Apollo Crews vs. MVP next week than I otherwise would have been.
Side note: You need proof of how MVP just has "it?" Who else can look that good in a poorly fitting, untailored suit?
3. Aleister Black vs. Oney Lorcan
Now, I am biased here. I love both guys. Aleister Black is one of the most talented and underrated performers on the entire roster. He's got a big qualifying match on the books for next week, one that I expect him to win. (There's an outside chance he loses thanks to Andrade interfering in the match, leading to Black vs. Andrade.)
Oney Lorcan is also low key another one of the most talented members on the roster. He always brings it in the ring, and is also a master of social media.
2. The Rise of Zelina Vega's Associates
Tonight's Raw featured no Edge (despite MVP's tease), no Randy Orton, and no Kevin Owens. Instead, we saw Paul Heyman focus airtime on building up new stars, something he's been known for over the course of his booking career.
Tonight was no different, thanks to a focus on United States Champion Andrade, Angel Garza, and Austin Theory. All three have the managerial attention of Zelina Vega, who is seeing a surge for her stable. Tonight Raw went to great lengths to get that stable over, and in my eyes it worked.
1. The Heel Greatness of Seth Rollins
Drew McIntyre needed a strong feud coming out of WrestleMania 36. He had a quick but decisive victory over Brock Lesnar, and that was never going to be the win that defines Drew's title reign, regardless of the match's setting. I said it on multiple podcasts and in multiple articles–but the man for the job of Drew McIntyre's first feud was none other than the Monday Night Messiah Seth Rollins.
In a near perfect plan and execution, Seth Rollins delivered short snippets during the night, in what seemed like 'just enough" to keep him relevant for whatever was next. Well that came about tonight, when he attacked Drew McIntyre and kick-start their program.
That moment also diverts the attention away from Andrade's loss, negating and "damage" done by Andrade losing tonight.
Those are my Top 5 moments and performances from the 4/13 edition of Raw. Got thoughts? Hit me up on social media @ChairshotGreg and let me know!
---
Greg DeMarco is a life-long wrestling fan who has been providing analysis and perspective online since 2010. He's also worked for various wrestling promotions including the NWA and Ring Of Honor, and currently promotes IZW Wrestling in Arizona.
Links:
* Homepage – http://thechairshot.com/gregdemarco
* Twitter – https://twitter.com/ChairshotGreg
* Facebook – https://facebook.com/ChairshotGreg
* Instagram – https://instagram.com/ChairshotGreg
* Free Email Newsletter – https://gregdemarco.substack.com