Adam's Carnyland Combination 5.23.20
Since we are all still stuck within our houses, NWA has bestowed to us, the lovely viewers, a neat little concept called Carnyland.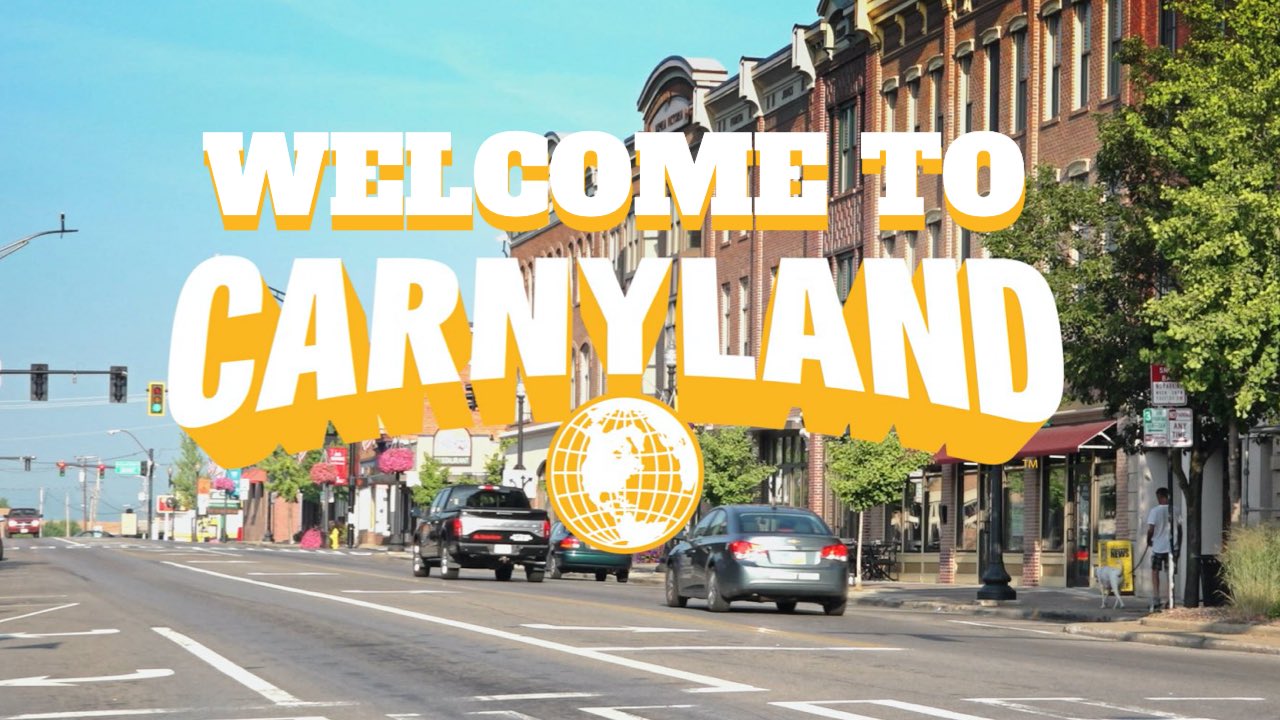 Since we are all still stuck within our houses, NWA has bestowed to us, the lovely viewers, a neat little concept called Carnyland.
Basically, they are letting the wrestlers that are in NWA, entertain and just be themselves. So for the two shows they did to give us a little taste of what this place is all about, we have the men that resurrected the NWA in William Corgan and David Lagana and peeling the curtain back, giving opinions and thoughts on what they have for NWA. Then the second show, the joker, the black sheep of all of this, The Eli Drake show where Eli speaks his mind and doesn't give a damn of the repercussions. Without further ado, let's take a trip to Carnyland!
Inside the NWA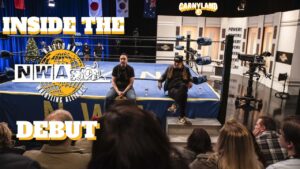 The show stars the two men response able for NWA's revival, William Patrick Corgan and David Lagana and pulling back the curtain with what they think about storylines and different people who have came into the NWA in the revival of it, such as Scott Steiner showing up to help Strictly Business and facing Aron Rex for the National Championship. Ken Anderson's impact into the company, what happened to him and his story with him and Colt Cabana and even talks about the recent free agents from the WWE firings. A name that Corgan spoke highly of is Ethan Carter the Third possibly joining the NWA and making more headlines as we are in quarantine.
Joe Galli also asks if we are to see possibly a no crowd or limited crowd dynamic in company's shows and, as Corgan says, "No disrespect to the possible 50 or 60 people that would show up, it wouldn't feel like the NWA without the Studio full, shoulder to shoulder like we have seen in every Powerrr episode." They go on about the positives over what they see within the other companies such as AEW by showing the personalities of their wrestlers like the Bubbly Bunch segments and how they have handled and also shown they can put on a show with the wrestlers as the crowd, showing different people and giving a true dynamic. This ultimately lead to the creation of Carnyland where, people can give opinions, be themselves with what they think and say and have fun with what they are doing. The final subject they talk about is any possible future projects since we had Ten Pounds of Gold, Circle Squared to show off the names people might not know and now Carnyland to let talent have fun and entertain the folks that will listen.
The Eli Drake Show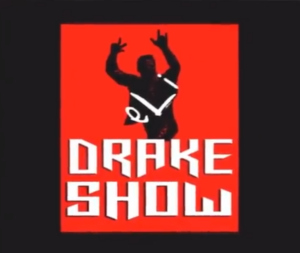 Before the intro of the show happens, Eli has a small remembrance of Shad Gaspard and how kind Shad treated Eli backstage, letting him be in the main roster locker room to make Eli feel like one of the boys and how he will never forget Shad's kindness that he had for him in Eli's early career and others too, both inside and out of the business.
Eli lets people know him a little more at the start of the show in case you didn't know who he is and goes on to say that he can talk about anything or say anything until it goes down (hopefully not, this man deserves a microphone everywhere), getting possible guests on the show and much more. The topic next is Eli's first time, in a bathrobe and slides in then gets tossed…… what? He's his first match! It's a Battle Royal, you sick twisted in-the-gutter freak! He then puts his mind on the whole, if you don't show up to the empty arena shows there won't be heat which he claim is… a hot pile of crap. He talks about his time at the PC (and I don't mean Tunney) and that if you choose to do something "optional" and it's not the answer they want, you are in the doghouse. The next topic is his experience to second hand, high school heat, where it's all high school drama, he said, she said stuff going on and how the last company he was in (yes, Impact) had that which made him want out from all of that. After all the seriousness, we have a little light fun with Eli and his puppy, just so it's not all negativity cause we have enough of this already, transitions to his thoughts about about The Last Dance documentary and how Jordan is the best then cuts to his Qs and As as the last segment.
Final Thoughts
Both shows are very well done and completely polar opposites of each other. I know for my take, I'm a giant fan of Eli Drake so I'm going to say that's the better show because he's been everywhere, he has experience in different places so he knows the inner workings and how his opinions on the matter. If you want to know more of the company, the workings and the though process, Inside The NWA is a great listen when it comes to Corgan's thoughts on not just NWA but the other promotions in the country too, thoughts on past and present talent and maybe a little bit of who he wants to go for in free agency. Both shows are a good listen if you are bored– or well, since you are bored with the pandemic– and I think NWA did a good first week showing of Carnyland.
Seeing how a certain voice hasn't told me that's got some Bad News, I think we did pretty well this week…