Chad's Throwback Slant: Vince McMahon & Al Davis
We compare the career of legendary Raiders' owner Al Davis to WWE boss Vince McMahon. Just how similar are they?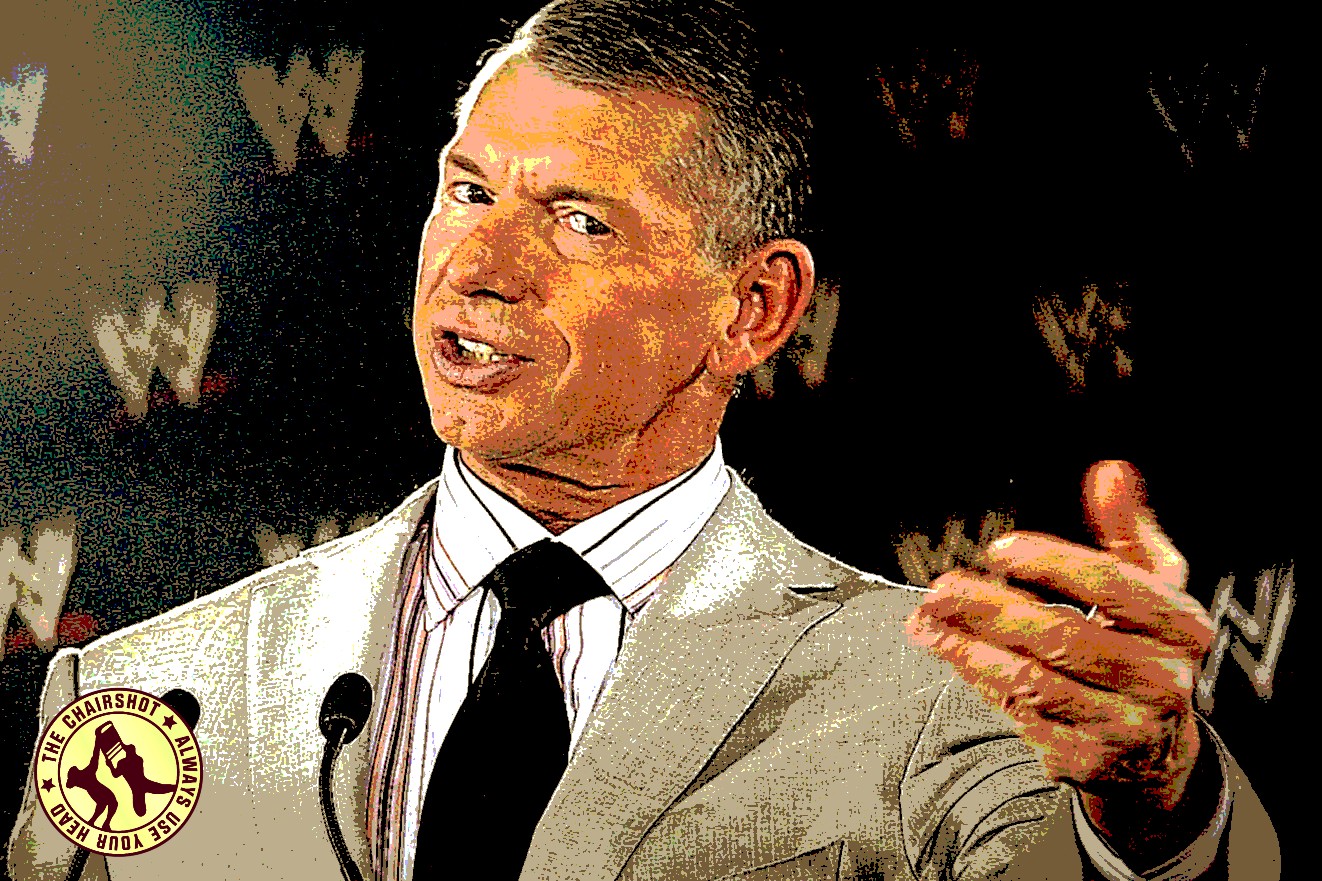 Chad D. Aaron makes a strong comparison between Vince McMahon and legendary NFL Raiders owner Al Davis in his latest Throwback Slant! 
When modern wrestling fans think about Vince McMahon, they tend to think of the out-of-touch, behind-the-times tyrant who is seemingly holding his own company down. They don't remember the times when he was considered a maverick, a visionary, an outside-the box thinker.  They laugh at his failures, The World Bodybuilding Federation, The XFL, The Invasion Angle, The XFL again… and that last one, well it gets me thinking. Vince reminds me of another sports figure that I am all-too familiar with.
I am a lifelong Raiders fan. From Oakland to Los Angeles to Oakland again and now Las Vegas, I bleed silver and black. As a kid, I was fascinated by the bad boy image of Lyle Alzado, the grace of Marcus Allen diving over the pile to score touchdowns, and the phenomenal exploits of Bo Jackson. My fandom stuck, even during the era of Todd Marinovich, Lane Kiffin, and Jamarcus Russell. But the one man leading the way every Sunday, in his white track suit was the original Raider.
Al Davis was a maverick, a visionary, an outside-the-box thinker as well. As an assistant coach in the AFL, he once signed a player on the field minutes after his final college game rather than have him play for the NFL team that would draft him. A few years later, he was originally offered just a one-year contract to become the Raiders next coach, yet he walked away from the negotiations with a multi-year contract to be both Head Coach and General Manager. His bold on-field style led the hapless franchise to winning records immediately. People in the game took notice.
When Vince assumed control of the WWF, he began his national expansion, despite the misgivings of those around him, including his own father. He had his vision for the company and was ruthless at times in his pursuit of that dream. And it worked for him. The WWF grew exponentially. The fans noticed. And so did his competition.
As the AFL became an actual competitor to the NFL, Davis was made league commissioner. He spearheaded efforts to have AFL teams sign away NFL stars, particularly the quarterbacks. His actions helped bring the NFL to the bargaining table, and although Davis was himself against a merger, the NFL agreed to take in all 10 AFL franchises as members, a concession no prior rival had achieved.
McMahon too would sign away countless stars from other places, even if he had no real plans to use them in a top spot. If a promoter was unwilling to work with Vince, he would simply bring them to their knees financially, by purchasing their TV time slot or by running shows directly against them and wearing them down.
Denied the chance to be NFL Commissioner, Davis returned to the helm of the Raiders. He now had a minority ownership stake in the team. Under his leadership and shrewd decision-making, the team won three Super Bowls in 8 years. He would sign players other teams had given up on. He thrived rebellious players, players no one else would touch. The Raiders were simply different than any other team. They had an attitude, a swagger, and that came directly from Al. He spearheaded the teams move them to Los Angeles. When the NFL blocked the move, he sued the league, won, and moved the team anyway.
Vince led the WWF to unprecedented success. WrestleMania became a household phrase. WWF stars became actual celebrities, and the company drew in musicians and actors into their realm. When a competitor would rise up, he was the master of counterprogramming. And he did not fear a legal fight either, beating the Federal Government in court in his steroid trial and battling WCW in court on a number of occasions.
Of course, in his later years, Davis' eccentricities became more of a burden than a boon for his team. He traded away popular coach Jon Gruden and had a habit of spending high draft picks on unproven talent simply because they were fast or possessed uncanny arm strength. This would often leave future stars on the board for his rivals to pluck away. Then he would sign recent Super Bowl MVPs, players who never before or after displayed the abilities they had in that one single game. The team went over a decade-plus without a winning season and did not return to the playoffs until years after his death in 2011.
That of course, brings us to more recent times for Vince. Ratings are faltering, fan interest seems to be at an all-time low. Long gone are the glory years of the 1980's or Attitude Era. The WWE hits on a winner now and then, but nothing that can rise to the level of the glory years in the past. He makes moves that fans question openly and seem to make less and less sense as the years go by.
It is easy to see why I put Vince McMahon in the same category as Al Davis. In his early years, he was a visionary. He sought to expand the WWF beyond its northeast footprint. He spearheaded a war with other promoters, signing their top stars and buying up TV time slots right from under their noses. He led his company to new heights. He made WrestleMania a household term. He ushered in the pay-per-view era and made his top stars into legitimate celebrities. He did things other promoters disagreed with. He took on the Federal Government in court and won. He took a weekend television property and succeeded in prime time.
Davis was just as bold in his early years. He strong-armed his negotiations to become head coach and GM. Younger Vince displayed a similar ability to talk people into doing things they had no intention of doing, be it leaving one promotion to work for him, or writing a check to a TV station to air his shows instead of the local promotion. Vince was equally bold. He took his weekend shows and turned them into prime-time juggernauts. He also took on the Federal Government in court and won. Davis was equally as daring, convincing teams to sign away NFL quarterbacks and successfully suing the NFL to move his team where he wanted.
Vince gets quickly enamored with guys of a certain size or physique, even to the point of letting more talented wrestlers go unrecognized. Davis became known for wasting his top draft picks on one skill set over better players, to the detriment of the development of the team. Davis wanted to bring the NFL to its knees as a competitor and was firmly against the AFL/NFL merger. McMahon basically bought all of his competition, either outright or by stripping them of all their star-power until they just withered away until only the WWF was left standing.
Both men deserve every bit of praise for their successes, and have earned the negative reputations they are sometimes known by. Sadly, Al never got to see his team succeed again. As a wrestling fan, I want to see Vince bring the WWE back to its former glory. I just hope it happens in time.
Until next time, watch some wrestling this week, stay safe, and never forget to #UseYourHead.
King's WrestleMania Rewind: Stone Cold VS. Scott Hall (WrestleMania X8)
Chris King is back with another WrestleMania Rewind, looking at the NWO's Scott Hall battling Stone Cold Steve Austin at WWE WrestleMania X8 from Toronto!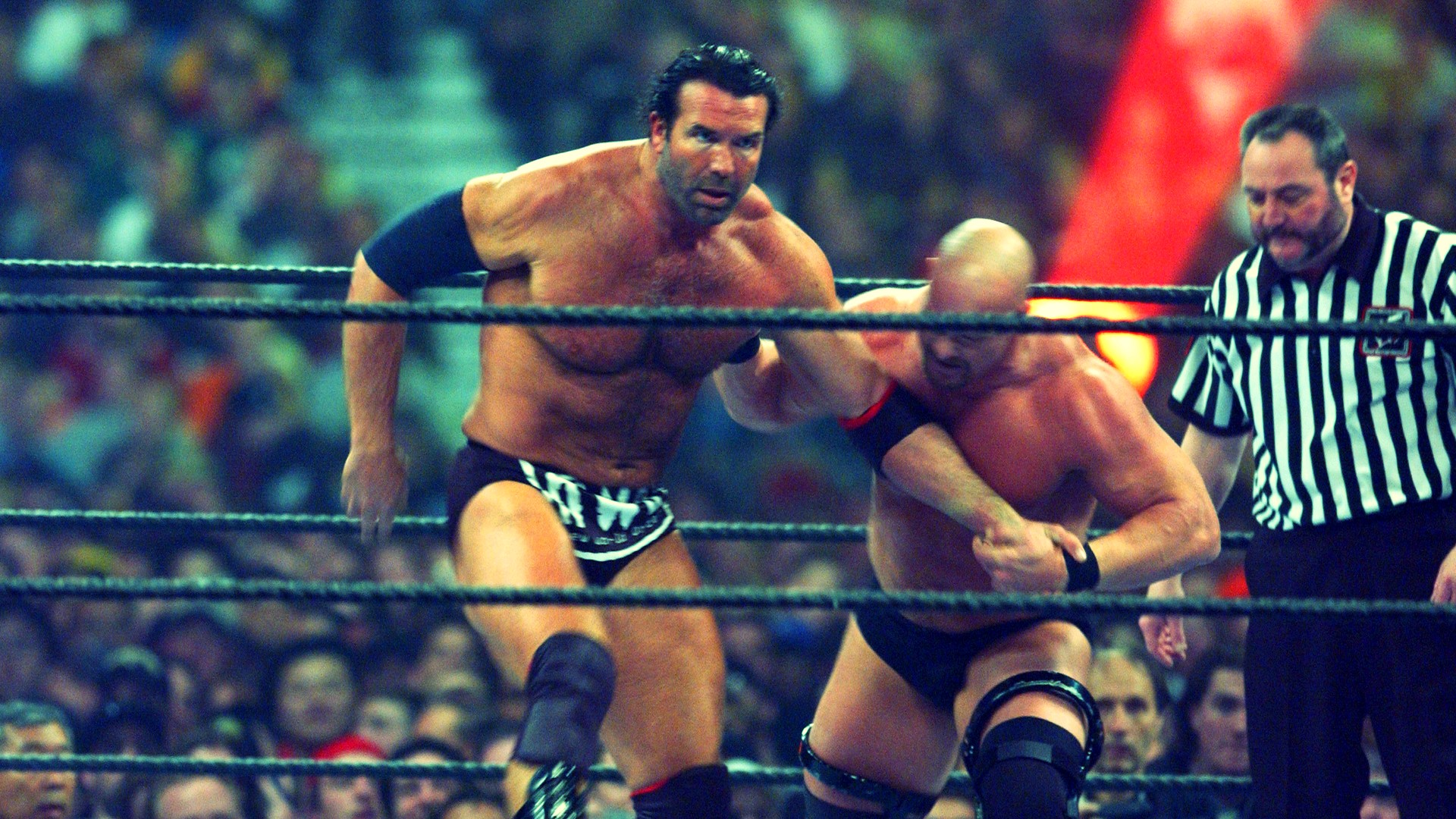 Chris King is back with another WrestleMania Rewind, looking at the NWO's Scott Hall battling Stone Cold Steve Austin at WWE WrestleMania X8 from Toronto!
Chris King is back this week with another edition of WrestleMania Rewind, where he is rewatching all the past Mania matches and feuds. This week you're in for a treat as we look back at 'Stone Cold' Steve Austin vs. Scott Hall at WrestleMania X8.
In late 2001, Vince McMahon bought out his competition WCW and acquired the rights to a plethora of talent including Booker T, Eddie Guerrero, Chris Benoit, and the iconic trio known as NWO. Hulk Hogan; Kevin Nash, and Scott Hall were hell raisers, and what better way to make a name for yourself than take out the two top superstars in the WWE The Rock, and Stone Cold?
The NWO cost Austin his chance at becoming the Undisputed Champion at No Way Out during his match with Chris Jericho. Adding insult to injury, the NWO spray-painted 'The Texas Rattlesnake' with their brand logo just like they did in WCW. As you can imagine, Austin was pissed and out for revenge against the group and primarily Scott Hall.
Hall would challenge Stone Cold to a match at WrestleMania 18. Both superstars beat the living hell out of each other leading up to this highly-anticipated match for who runs the WWE.
The glass broke and Stone Cold made his iconic entrance, and black and white NWO covered Halls' entrance alongside Kevin Nash. With the odds stacked against 'The Toughest S.O.B' could Austin or NWO prove their dominance? Sadly the NWO  broke up that very night when Hulk Hogan came to the aid of his adversary The Rock after their 'iconic' dream match. Stone Cold would ensure the victory with the Stunner. Hall would perform an Oscar-worthy sell over the finisher.
What a time to be a wrestling fan in the 2000s when nothing was impossible for WWE. Who would've thought WCW would go out of business and Hogan would make his long-awaited return to WWE?
King's WrestleMania Rewind: Seth Rollins vs. Kevin Owens (WWE WrestleMania 36)
Chris King takes a look at the most underrated WWE WrestleMania matches, and starts off with Seth Rollins battling Kevin Owens at WrestleMania 36!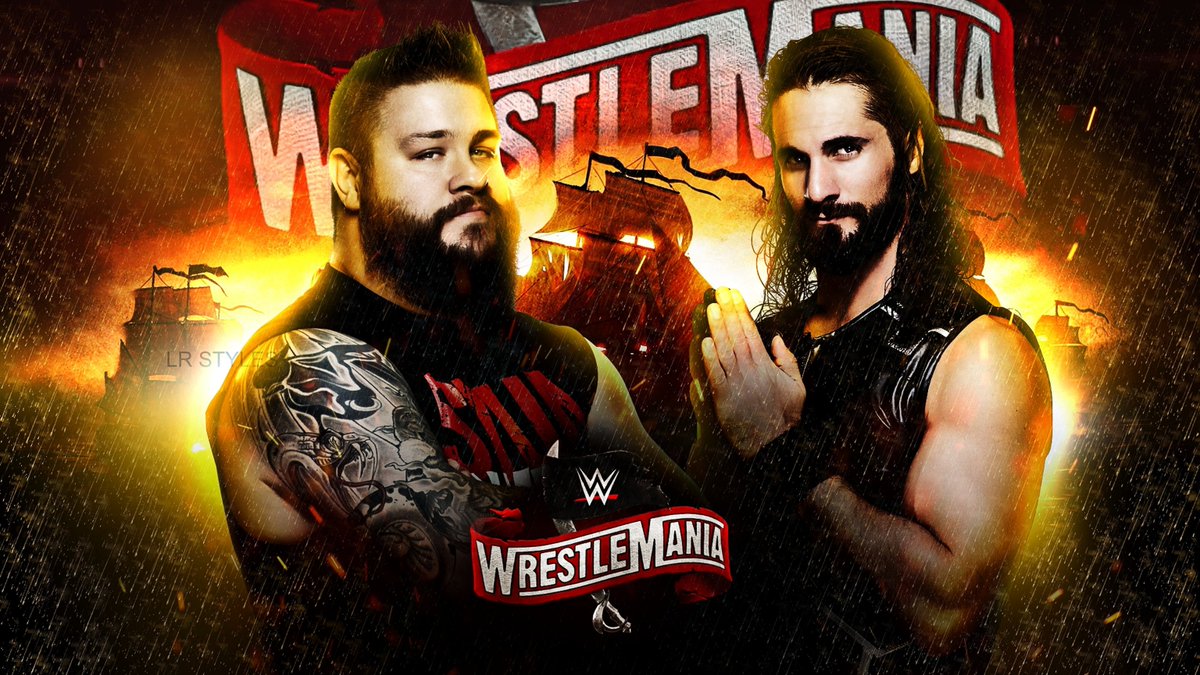 Chris King takes a look at the most underrated WWE WrestleMania matches, and starts off with Seth Rollins battling Kevin Owens in the WWE Performance Center at WrestleMania 36!
Chris King is starting a new series heading into WrestleMania season dubbed WrestleMania Rewind. Each week he'll be going back and sharing his insight over underrated matches at the Show of Shows. First up, is Kevin Owens vs. "The Monday Night Messiah" Seth Rollins at WrestleMania 36.
At the 2019 edition of Survivor Series, Rollins sacrificed himself during the men's traditional match allowing SmackDown to ultimately gain the victory. The following night the self-proclaimed Messiah, berated the whole roster but KO was not having any part of it. Owens quickly became a huge barrier in Rollins' cause for the greater good. The Authors of Pain attacked Owens with Rollins' character in question.
Owens finally had enough of his rival's mind games and torment and challenged Rollins to a match on the Grandest Stage Of Them All. Rollins mockingly accepted his challenge and the match was made official for night one of WrestleMania. Owens came out of the gate beating the holy hell out of the Monday Night Messiah trying to achieve his long-awaited moment at Mania but, Rollins tried to steal a disqualification victory by using the ring bell.
Owens hellbent on revenge provoked Rollins into turning their encounter into a no-disqualification contest where the fight could be taken all over the empty arena. The highlight of the match, was when KO used the WrestleMania sign to deliver a thunderous senton bomb through the announce table. Owens would secure the victory with a Stunner in an incredible match. Despite having no crowd during the pandemic era, both KO and Rollins put on an intense performance under the brightest lights.
In my personal opinion, this was a great feud that helped both superstars in their transformation as compelling characters for years to come.