Chad's Throwback Slant: Vince McMahon & Al Davis
We compare the career of legendary Raiders' owner Al Davis to WWE boss Vince McMahon. Just how similar are they?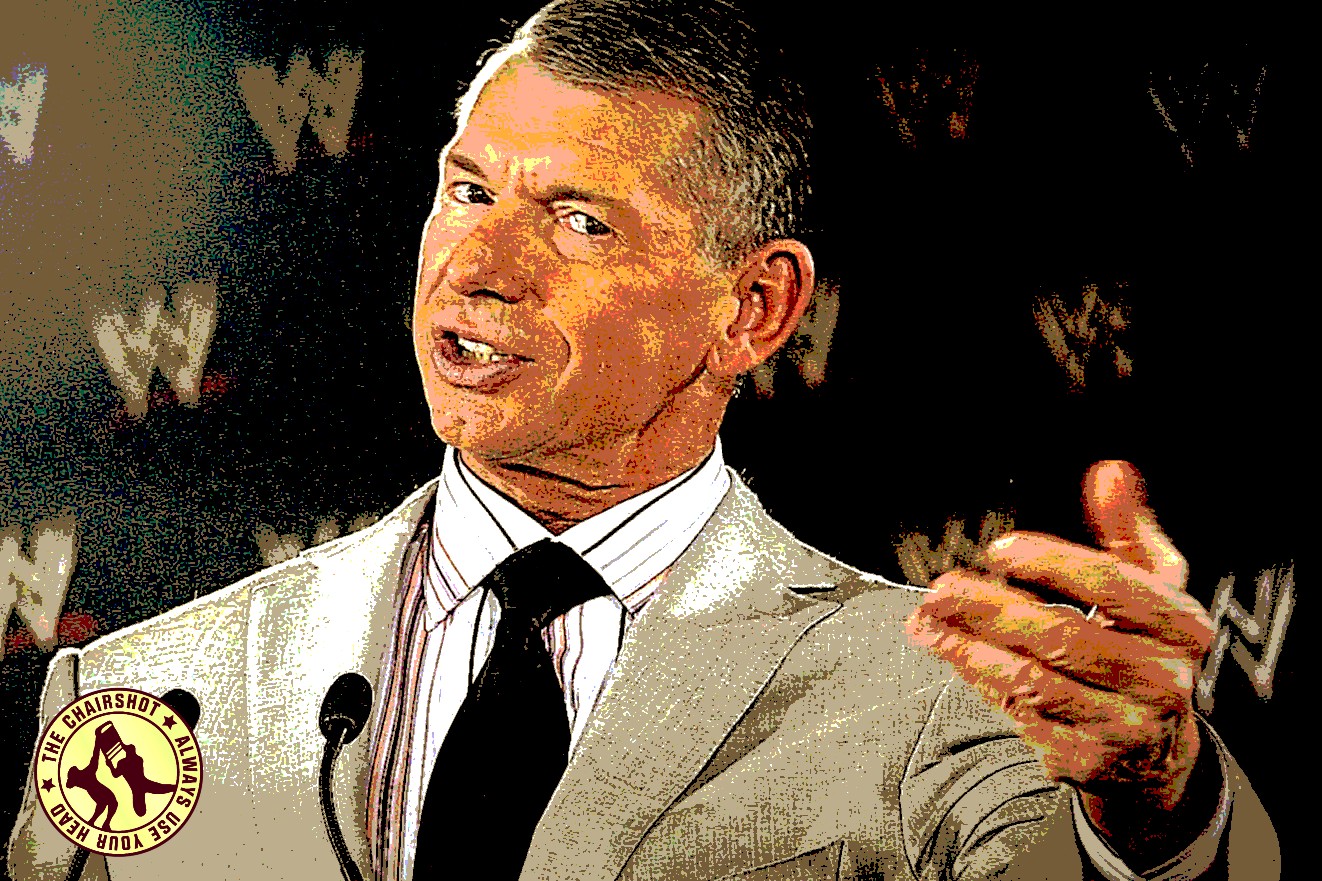 Chad D. Aaron makes a strong comparison between Vince McMahon and legendary NFL Raiders owner Al Davis in his latest Throwback Slant! 
When modern wrestling fans think about Vince McMahon, they tend to think of the out-of-touch, behind-the-times tyrant who is seemingly holding his own company down. They don't remember the times when he was considered a maverick, a visionary, an outside-the box thinker.  They laugh at his failures, The World Bodybuilding Federation, The XFL, The Invasion Angle, The XFL again… and that last one, well it gets me thinking. Vince reminds me of another sports figure that I am all-too familiar with.
I am a lifelong Raiders fan. From Oakland to Los Angeles to Oakland again and now Las Vegas, I bleed silver and black. As a kid, I was fascinated by the bad boy image of Lyle Alzado, the grace of Marcus Allen diving over the pile to score touchdowns, and the phenomenal exploits of Bo Jackson. My fandom stuck, even during the era of Todd Marinovich, Lane Kiffin, and Jamarcus Russell. But the one man leading the way every Sunday, in his white track suit was the original Raider.
Al Davis was a maverick, a visionary, an outside-the-box thinker as well. As an assistant coach in the AFL, he once signed a player on the field minutes after his final college game rather than have him play for the NFL team that would draft him. A few years later, he was originally offered just a one-year contract to become the Raiders next coach, yet he walked away from the negotiations with a multi-year contract to be both Head Coach and General Manager. His bold on-field style led the hapless franchise to winning records immediately. People in the game took notice.
When Vince assumed control of the WWF, he began his national expansion, despite the misgivings of those around him, including his own father. He had his vision for the company and was ruthless at times in his pursuit of that dream. And it worked for him. The WWF grew exponentially. The fans noticed. And so did his competition.
As the AFL became an actual competitor to the NFL, Davis was made league commissioner. He spearheaded efforts to have AFL teams sign away NFL stars, particularly the quarterbacks. His actions helped bring the NFL to the bargaining table, and although Davis was himself against a merger, the NFL agreed to take in all 10 AFL franchises as members, a concession no prior rival had achieved.
McMahon too would sign away countless stars from other places, even if he had no real plans to use them in a top spot. If a promoter was unwilling to work with Vince, he would simply bring them to their knees financially, by purchasing their TV time slot or by running shows directly against them and wearing them down.
Denied the chance to be NFL Commissioner, Davis returned to the helm of the Raiders. He now had a minority ownership stake in the team. Under his leadership and shrewd decision-making, the team won three Super Bowls in 8 years. He would sign players other teams had given up on. He thrived rebellious players, players no one else would touch. The Raiders were simply different than any other team. They had an attitude, a swagger, and that came directly from Al. He spearheaded the teams move them to Los Angeles. When the NFL blocked the move, he sued the league, won, and moved the team anyway.
Vince led the WWF to unprecedented success. WrestleMania became a household phrase. WWF stars became actual celebrities, and the company drew in musicians and actors into their realm. When a competitor would rise up, he was the master of counterprogramming. And he did not fear a legal fight either, beating the Federal Government in court in his steroid trial and battling WCW in court on a number of occasions.
Of course, in his later years, Davis' eccentricities became more of a burden than a boon for his team. He traded away popular coach Jon Gruden and had a habit of spending high draft picks on unproven talent simply because they were fast or possessed uncanny arm strength. This would often leave future stars on the board for his rivals to pluck away. Then he would sign recent Super Bowl MVPs, players who never before or after displayed the abilities they had in that one single game. The team went over a decade-plus without a winning season and did not return to the playoffs until years after his death in 2011.
That of course, brings us to more recent times for Vince. Ratings are faltering, fan interest seems to be at an all-time low. Long gone are the glory years of the 1980's or Attitude Era. The WWE hits on a winner now and then, but nothing that can rise to the level of the glory years in the past. He makes moves that fans question openly and seem to make less and less sense as the years go by.
It is easy to see why I put Vince McMahon in the same category as Al Davis. In his early years, he was a visionary. He sought to expand the WWF beyond its northeast footprint. He spearheaded a war with other promoters, signing their top stars and buying up TV time slots right from under their noses. He led his company to new heights. He made WrestleMania a household term. He ushered in the pay-per-view era and made his top stars into legitimate celebrities. He did things other promoters disagreed with. He took on the Federal Government in court and won. He took a weekend television property and succeeded in prime time.
Davis was just as bold in his early years. He strong-armed his negotiations to become head coach and GM. Younger Vince displayed a similar ability to talk people into doing things they had no intention of doing, be it leaving one promotion to work for him, or writing a check to a TV station to air his shows instead of the local promotion. Vince was equally bold. He took his weekend shows and turned them into prime-time juggernauts. He also took on the Federal Government in court and won. Davis was equally as daring, convincing teams to sign away NFL quarterbacks and successfully suing the NFL to move his team where he wanted.
Vince gets quickly enamored with guys of a certain size or physique, even to the point of letting more talented wrestlers go unrecognized. Davis became known for wasting his top draft picks on one skill set over better players, to the detriment of the development of the team. Davis wanted to bring the NFL to its knees as a competitor and was firmly against the AFL/NFL merger. McMahon basically bought all of his competition, either outright or by stripping them of all their star-power until they just withered away until only the WWF was left standing.
Both men deserve every bit of praise for their successes, and have earned the negative reputations they are sometimes known by. Sadly, Al never got to see his team succeed again. As a wrestling fan, I want to see Vince bring the WWE back to its former glory. I just hope it happens in time.
Until next time, watch some wrestling this week, stay safe, and never forget to #UseYourHead.
NXT Minus 6: I Agree With Ciampa
From Ciampa & Thatcher to Kushida, from Joe to… Imperium? This week's NXT Minus 6 has it all. So read it. And enjoy!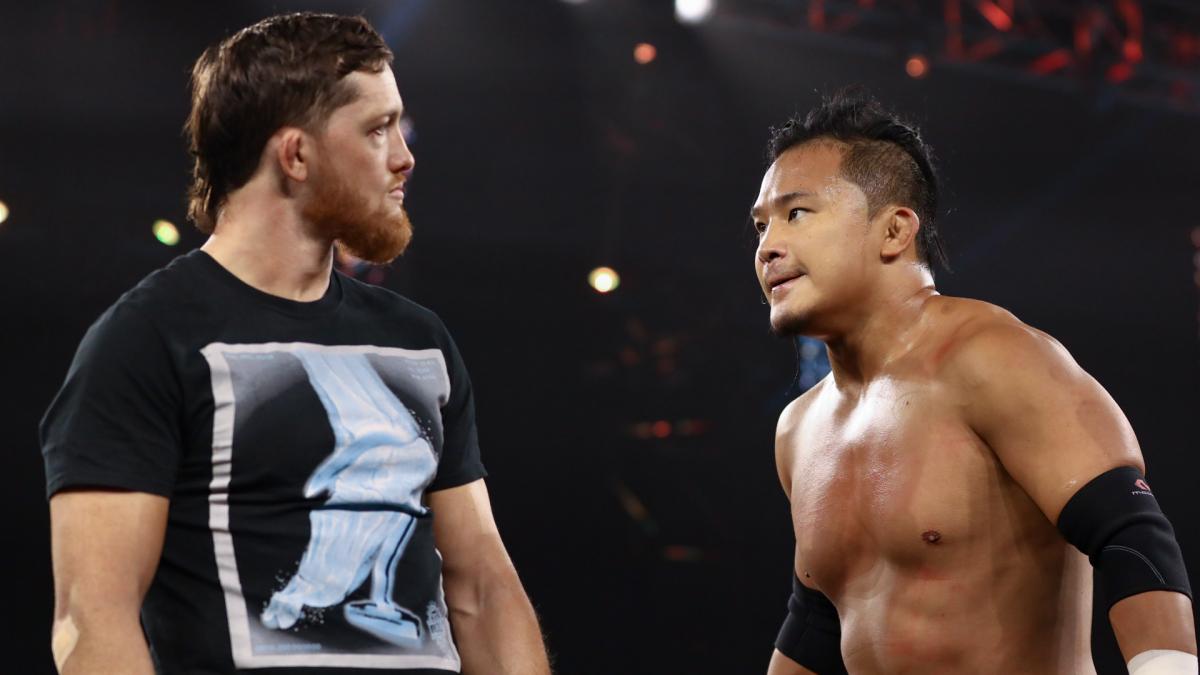 From Ciampa & Thatcher to Kushida, from Joe to… Imperium? This week's NXT Minus 6 has it all. So read it. And enjoy!
Leave it to Old Man Ciampa to say what we're all thinking.

6. I'm really hoping Samoa Joe is eventually cleared for an in-ring return. If he isn't, then teasing matches with everybody from Pete Dunne to Johnny Gargano is cruel and unusual punishment. Don't get me wrong. His start as William Regal's enforcer was great, but that's not why he came back. It's not Joe Will Threaten You And Make You Leave The Room. Joe…Will…Kill…You.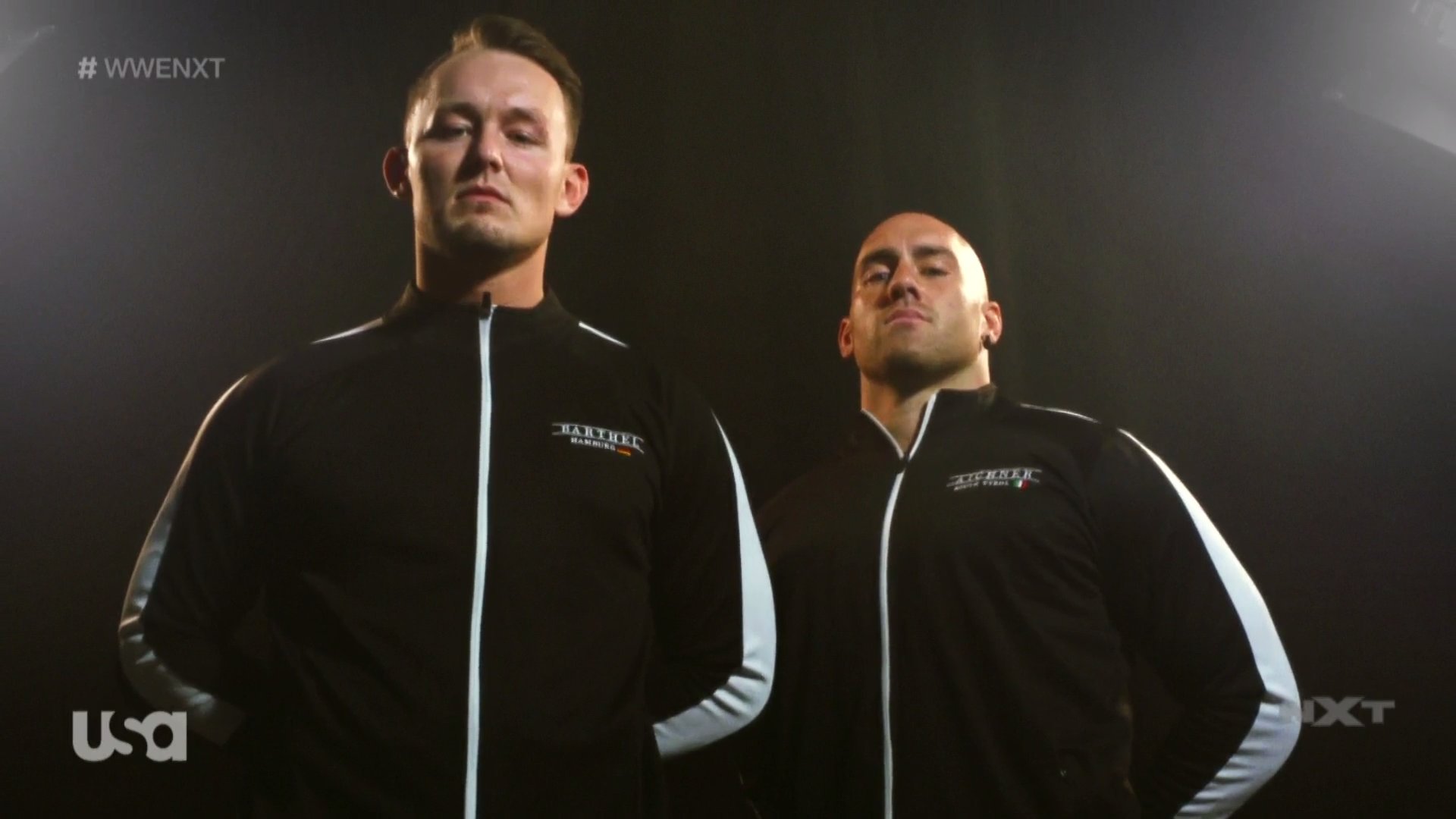 5. Is anybody else upset that Imperium is stuck in tag team no man's land? They are such a non-factor right now it feels like they are on the edge of a breakup. That would make me sad. I'm a big fan of Fabian Aichner and Marcel Barthel. I think they would do fine as individuals, but as a team they still have a lot to accomplish. 
4. Dear MSK, I've booked your July. You say tag team wrestling is the best division in NXT and the best tag team division anywhere, and you are going to prove it. Each week in July, you put the belts on the line against a different team. But wait…There's more. After you defeat everybody, those four teams get to compete in a fatal 4-way, winner gets a rematch at Takeover.   
3. After Tommaso Ciampa and Timothy Thatcher put the boots (more on that in a minute) to Grizzled Young Veterans, Ciampa looked at the camera and growled "This was my Takeover." I agree. That match was my Takeover, too. It was better than anything In Your House. Just a crazy, brutal match that I'm giving 4.7 stars. But it doesn't stop here. There's only one way to end this feud…the first ever tag team match in the Fight Pit.
2. Now about those boots. One of my biggest wrestling peeves is when a tag team doesn't have a proper name. It's clear that Thatcher & Ciampa are not a passing fad. They deserve a name. None of this half assed Thatcher-Ciampa Connection. I've always wanted to name a team The Boots, as in "We are going to put the boots to you boys." Honorable mention goes to Pit Boss. If you have something better, drop it in the comment section. 
1. This week's That's Why I Love Wrestling goes to…KUSHIDA! Specifically, KUSHIDA's floatover. I'm a big fan of any wrestler who can elevate a basic move into something special. KUSHIDA's floatover is a helicopter propeller. He looks like he could spin on his opponent's back until the end of the show. Mastery of the little things turns good to great. That is exactly why KUSHIDA is one of the greats. 
WWE Hell In A Cell: The End Of Main Event Bob?
Could WWE Hell In The Cell signify the end of Bobby Lashley's main event run? Read on to see if the odds are in Bob's favor.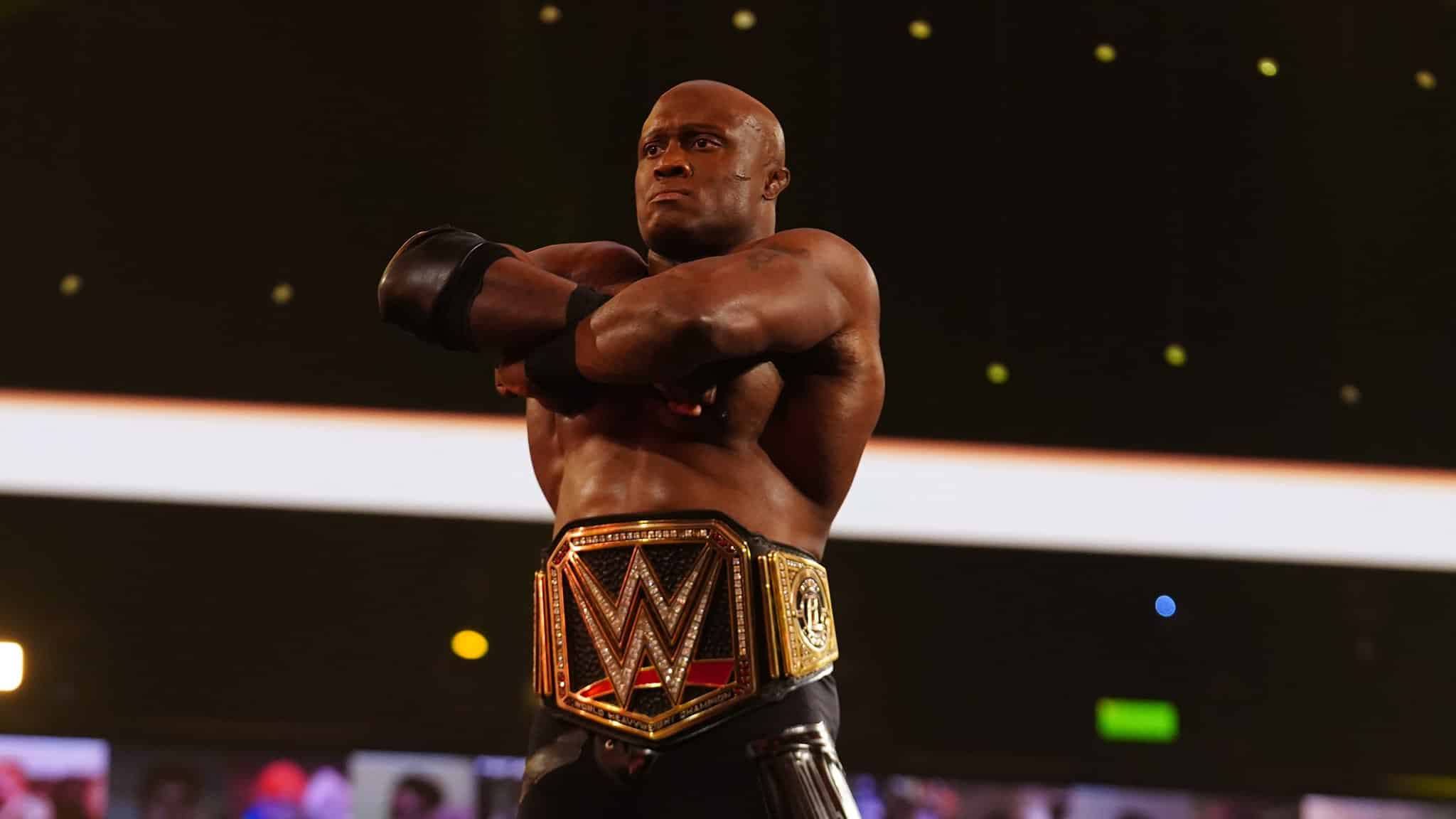 Could WWE Hell In The Cell signify the end of Bobby Lashley's main event run?
WWE Hell In A Cell takes place this Sunday on NBC Universal's Peacock, the former WWE Network (in the US), and on pay-per-view and other outlets all over the globe.
One of the highlighted matches features Bobby Lashley defending his WWE Championship against Drew McIntyre inside the demonic Hell In A Cell structure, keeping Drew within the WWE Championship picture for eighteen straight months now, a fact that isn't lost on most fans or even Drew himself.
But the looming question in my mind doesn't deal with Drew, but the reigning titleholder himself, Bobby Lashley.
Bobby Lashley's ascension to the top of the WWE comes at what is obviously the tail end of a 20-year wrestling career that has seen this phenomenal athlete compete for WWE itself, Impact Wrestling, AAA, even MMA sprints including Bellator, and ultimately WWE once again. His most recent run included feuds with Sami Zayn, Rusev and Lana, and a stint being managed by the now retired Lio Rush that are most remembered for all the wrong reasons. Before WrestleMania 37, where Lashley basically beat Drew McIntyre clean, he was essentially quashed by Finn Balor's Demon at WrestleMania 35 and lost to the since released Aleister Black at WrestleMania 36 (held in the WWE Performance Center, not the home of the Capitol Wrestling Center).
But at the start of the global pandemic, MVP entered the picture and created The Hurt Business, a vehicle that—at the time—helped the careers of Lashley, Shelton Benjamin, and Cedric Alexander. The Hurt Business was on top of the proverbial world, holding mid-card championships and being involved in high profile storylines. But it wasn't until the end of the Elimination Chamber build where The Miz "made a deal with the devil" to set Drew McIntyre up for his Money In The Bank cash-in. Months and years of hard work finally paid off—Bobby Lashley was WWE Champion.
After taking the Fastlane pay-per-view off, Lashley was headed to the WrestleMania 37 showdown with the main who carried the WWE back at the start of the pandemic. Drew McIntyre won the title from Brock Lesnar in front of no one at WrestleMania 36, leading many to believe that Drew could emerge victorious in Tampa Bay as a "make good" for his push not culminating in front of a WrestleMania stadium crowd. Many, including myself, were pleasantly surprised when Bobby Lashley left WrestleMania 37 as champion, doing so in relatively clean fashion.
Hell In A Cell is now the blow-off point for McIntyre and Lashley, with the rule that if Bobby Lashley loses, Drew McIntyre cannot challenge Lashley for the WWE Championship again. That begs a bigger question: Is this the end of the road for Bobby Lashley as a top guy in WWE?
According to the odds from SportsBettingDime, Bobby Lashley (-250) is expected to retain his championship in his match against Drew McIntyre. And I personally hope they're right!
I said it on this week's Babyface/Heel Podcast, I fully expect the loser of this match to end up on Smackdown after the next WWE Draft and be used as an opponent for Roman Reigns. Drew McIntyre is the most logical choice based on the hero/villain alignment, and him feeling like he has "unfinished business" with Roman after the 2020 Survivor Series.
Personally, I'd be betting on the side of the odds, with Lashley retaining. WWE has two full time brands, and Lashley fits at the top of the card. Despite his age (44) I think Bobby has another 2-3 good years left, and he is peaking as a character in a character driven environment. Raw is the perfect environment for Bobby Lashley to build babyface challengers and still walk out champion. Much like Roman Reigns, the best scenario is for Bobby to walk into WrestleMania 38 the same way he walked into WrestleMania 37—as WWE Champion.