Chad's Throwback Spotlight: Magnum T.A.
Chad D. Aaron looks back at the quick rise of Magnum T.A., and compares his career to that of iconic WWE star Roman Reigns.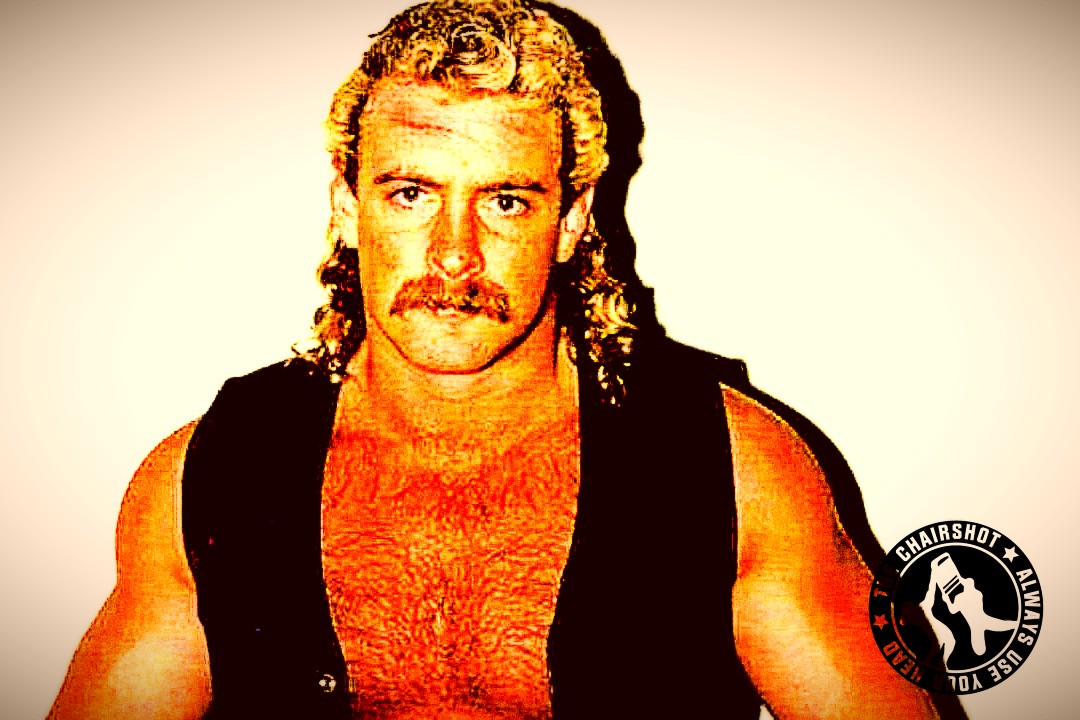 Chad D. Aaron looks back at the quick rise of Magnum T.A., and compares his career to that of iconic WWE star Roman Reigns.
From the moment I saw him jump the guardrail for the first time, Roman Reigns stood out to me as a guy who just looked like a superstar. I knew nothing about the man's wrestling ability, but he had the look, the presence, the it-factor that made an impression on me that day. And naturally, he reminded me of another star of yesteryear who had the look, the presence, the it-factor that had him tagged as a can't-miss, main-event superstar in waiting.
I first saw Magnum TA in mid to late 1985 on NWA World Championship Wrestling on WTBS. He stood out to me immediately. He had the long curly blonde hair, the Tom Selleck mustache, and the black vest. He was just Cool. He talked with a fire, a passion, an intensity that let you know, this guy meant business.
Before arriving in the Mid-Atlantic area, he had worked as a top-level guy in Mid-South for a couple of years, winning both the Mid-South Tag Team titles and the promotion's top prize, the North American Heavyweight Championship. Once he did arrive in Jim Crockett Promotions, he would go almost straight into a couple of legendary programs for the US Title.
The first of these was with Tully Blanchard, one of the best pure heels in all of wrestling. Their feud culminated in the most vicious match I had ever seen at that point, a bloody I Quit Match in a steel cage at Starrcade 1985. The visual of a bloody Magnum raising a piece of broken wooden chair over his head and driving it down into Tully's forehead is burned into my memory banks forever. When, almost thirty years later, the WWE Network was launched, this match was the first thing I watched when I subscribed.
Then, Magnum took on another legendary foe, "The Russian Nightmare" Nikita Koloff. During the build up to their first match, Magnum slugged NWA President Bob Geigel, a very heelish move from such a staunch babyface, but right in character with the no-nonsense style Magnum had. The NWA forced him to vacate the US Title and set up the classic Best of Seven Series that is still talked about today. Koloff went up 3-0, and we the fans were facing the prospect of the evil commie sweeping the All-American babyface. Magnum battled back, his back against the wall the entire way, to win match after match to even the series at three and set up the seventh and final match. Nikita would end up winning that match and the US Title, but not without help from his comrades Ivan Koloff and Krusher Kruschev.
The plan from there seemed to be an NWA World title program with Ric Flair.  Starrcade 1986 was only months away, and it seemed obvious that those two were destined to main event the show. Listening to shoot interviews from the players involved at the time, everyone seems to agree that Magnum was slated to become NWA Champion.
Fate, unfortunately, had other ideas. Magnum was in a horrific car accident in October of that year, leaving him paralyzed and ending his wrestling career in an instant. We never got that crowning moment for Magnum. Nikita Koloff was turned babyface to take the Starrcade slot opposite Flair, but it just wasn't the same.
Magnum would go on to make sporadic appearances for the NWA and later WCW over the years as an announcer, host and manager, but his legacy was settled.
Of course, wrestling was a different entity back then. Magnum's push was drawn out over a couple of years, with storylines building to one or two big events a year. Contrast that to Reigns' era, with numerous big matches and a different pay-per-view event each month. Back then when the company got behind a guy and gave them a push, the crowds generally took the bait. Magnum was hugely popular with the fans, right up there with Dusty Rhodes and the Rock & Roll Express. Roman's popularity never quite reached the heights the WWE wanted, and then his over-use caused the crowds to turn on him in droves.
By comparison Reigns' push was fast tracked. He was pushed too hard and asked to carry the load too soon and too often, and the modern, smarter crowds turned on him in kind. He went from just one of the Shield members to a main event guy in the span of a less than a year, where Dusty brought Magnum along slowly, rather than hot-shot him onto the top of the card.
From the time Magnum entered Jim Crockett Promotions, you could tell he was going to be a top star at some point. He was also not the typical main eventer for Crockett at the time. Magnum was not a technical master like Flair or Dusty, he was much more the brawler and fighter than a work rate machine. To compensate, he was regularly put up against the top workers, usually veteran guys who knew how to get Magnum over. Reigns was handled much differently, called upon to carry the load when he was not ready for it, and the reactions he would go on to receive bear that out.
Magnum will forever go down as one of the great "What if" guys in wrestling history. He also stands out as a textbook example of how to take a young, good looking guy with presence and that it-factor and make him into a top star. Perhaps the next time a wrestling company needs to make a top guy, they will follow this blueprint instead. Just imagine if the WWE had used such patience with Roman Reigns.
Until next time, watch some wrestling this week, stay safe, and never forget to #UseYourHead.