Mishal's Top 5 WWE Money In The Bank Takeaways
Mishal is here with his takeaways from Sunday's WWE Money In The Bank pay-per-view effort!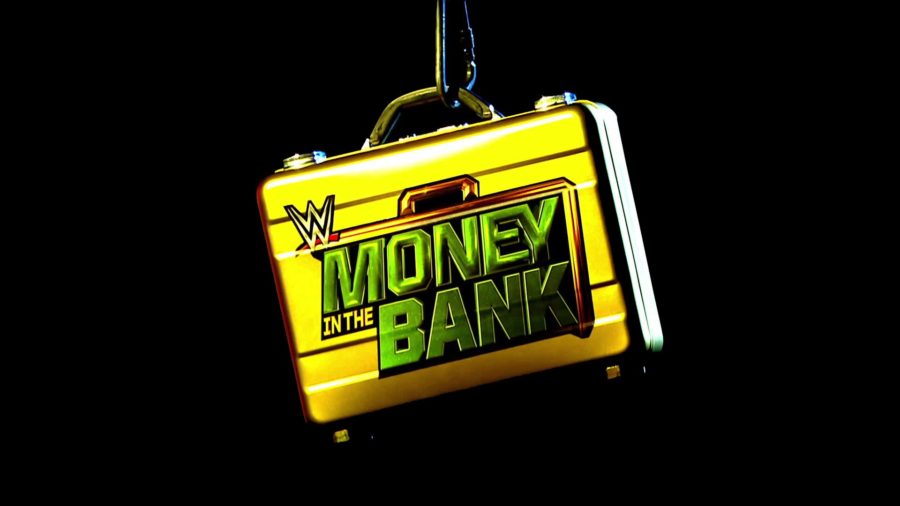 Mishal is here with his takeaways from Sunday's WWE Money In The Bank pay-per-view effort!
We are now a little under a day removed from Money in the Bank 2020, a night on the WWE calendar that sets the stage for what's to come, which talents are on the rise in the ever-crowded roster & a brief look into the title picture for at least the coming months in WWE programming on both the men & women divisions.
It was yet another odd, but fascinating night of professional wrestling. With yet another show being held in front of an empty arena, as well as from 'Titan Towers' for the first time in company history, fans knew going in that we were in for one of the more unique nights in recent memory. It was a stacked card from top to bottom, with the traditional Money in the Bank matches, a huge WWE title match between McIntyre & Rollins, a Universal Championship match between Strowman & Wyatt, as well as some other intriguing matches from WWE's mid-card.
Aside from being one of the stranger shows I can remember, it was ridiculously entertaining from top to bottom. Without a bad match on the card, it was certainly an evening with a lot to discuss & a lot to take away that shapes the company product as we head into summer where the 2nd biggest WWE show on calendar in SummerSlam is set to take place.
While It's a show I could talk about for a lot longer, here are 5 big takeaways I had watching the 2020 edition of Money Tn The Bank event.
5. Bray Wyatt is WWE's Finest Storyteller
His match with Braun Strowman was certainly no 'mat classic', there wasn't anything incredible in terms of style, flair or the movesets that were on display, nor was this anything to write home about from an action standpoint, but regardless of the wrestling, it's almost impossible to deny that few in the industry today can tell a story, as well as Bray Wyatt.
The creative decision to have Bray Wyatt wrestle as himself rather than 'The Fiend' was the wisest move the company could muster since they did back themselves into a corner to some extent, shifting the story in a far more interesting manner than I was expecting. Rather than have this be a match where damage could be done to either character, we now have a rematch between the two that I'm somewhat ecstatic about since this is yet another case of "The Irresistible Force meeting The Immovable Object" as once quoted by Gorilla Monsoon, and this time there's a good reason to believe such a quote is relevant. Both 'The Fiend' and 'The Monster Among Men' have been built up as the two most dominant, imposing forces in the company, rarely ever falling to a pinfall loss & tearing through almost every opponent they face up against.
Sunday night was simply another reminder of how good Wyatt was in conveying the next chapter in the story. The match itself was more about the story rather than the in-ring action but handled itself well enough to satisfy both aspects. Implementing a lot of dialogue into the match made this all seem a lot more personal between the two former friends, and also really let the personality of one side of Wyatt's personality shine through. Seeing Strowman being tempted with what he was once was incredibly effective, and resulted in a match that slightly shifted my stance on Braun Strowman as a babyface and as Universal Champion since my opinion of him prior was pretty low.
If Money in the Bank accomplished one thing, it's that I really don't mind the idea of this feud continuing for a little while longer.
4. The WWE Championship is Relevant Again
After 6 months of having Brock Lesnar essentially hold the WWE Championship hostage for the most part since his unnecessary victory over Kofi Kingston late last year, for the first time in a very long time, last night felt like we had a true WWE Champion again. Not just someone to carry the belt for a prolonged period of time until the next titleholder comes along, a superstar who carries the gold with purpose, respect & meaning behind what he's doing.
Drew McIntyre as WWE Champion feels too good to be true, like it was something the man was destined to become from the very beginning when he was attached to Mr.McMahon as 'The Chosen One, except now that very storyline has essentially become reality. Besides being a dominant force in the ring that constantly puts on stellar performances, McIntyre is a champion for the people, one that acts as the ultimate change fans have been clamouring for since Brock Lesnar's presence at the top did somewhat diminish the overall value of the WWE's premier championship belt.
Sunday night at Money in the Bank something just felt different, something felt right. Unlike Kofi Kingston's reign as champion, it's clear that the company has a path in mind for the current champion beside it being a last-minute reaction to a blip in their storytelling like Kofi Kingston essentially was, even though his reign was far better than I make it sound at the moment. What we're finally starting to see is a champion that fans can rely on above anything, that will be a constant on WWE programming & a champion who more importantly, doesn't make the belt feel like just another item that it's felt like for quite some time. As his reign continues and more title defences are held, here's to hoping Drew McIntyre continues to bring back value to arguably the most valuable prize in professional wrestling.
3. Otis Does The Unthinkable 
Otis made a believer out of all of us this past Sunday night.
On an evening when there were so many choices, nobody, myself included, thought the underdog Otis would be the one walking out of the building holding the Money in the Bank briefcase in his hands. And while I did have him as my 'dark horse' pick, I never thought the company would go through with him coming out on top. It's the perfect continuation of one of the most heartwarming stories wrestling has put on in the longest time & depending on the direction they take this, we could end up with decisions nobody would have ever seen coming.
At its core, it is ultimately a scripted story but feels so real based on all that Otis has achieved this past year. From a shine in the main event spotlight, capturing the girl of his dreams, winning one of the WWE's biggest prizes & now potentially facing off against a World Champion in the future (although based on what I've read, a tag title shot could be another choice), Otis is living the ultimate fairytale dream of a WWE fan. Stories like this aren't done as perfectly as often as we'd like them to be, I'm just glad we're a part of it at a time like this.
2. Bobby Lashley Needs A Manager
Even though his match with R-Truth was nothing to write home about, seeing WWE creative finally book Bobby Lashley the way he was meant to be booked is a welcome change of pace since his character as of late hasn't exactly been the most intimidating considering his size & past. Having Lashley positioned as a dominant, all-action machine that lets nobody gets in his path is exactly what his character needs to be written as, which is something I'm glad was noticed after two years of booking that had my head in the palm of my hands.
However, even though they're finally course-correcting a character that was on the verge of death, there is one more slight addition they could make.
That slight addition would be a manager, which are on the rise in WWE these days. None of this is to necessarily say that Bobby Lashley is incapable of handling his own character since his days in TNA have proved the man has the ability to be on his own and become essentially the very face of the company at one point in time. Lashley has recently brought on the services of Lana, to a 'mixed' response, the character Lana portrays sadly always tend to crowd over Lashley's presence both as a competitor or personality, making him overbearing as a result. While the current incarnation of Lashley's character in WWE is almost reliant on having someone by his side, there is a choice available after Sunday.
None other than MVP would be the ideal match for Lashley as a character. Due to his in-ring time now being fairly limited compared to his last run with the company, there isn't a better time to utilize him to elevate a struggling character that's in need. MVP as a character feels much more suited to the intense nature of Lashley, as opposed to someone like Lana who's slightly irritating personality only ruins the presentation the WWE is going for when they put him on display. Few superstars on the roster possess the potential that Bobby Lashley does as a competitor & with someone as solid on the mic as MVP, what better time to put the two together?
1. Tamina's (hopefully) last stand
Let's face it, Tamina isn't exactly a world-class talent. She certainly isn't the kind of wrestler you'd ranking at the top of a PWI Top 500 list, even at the top of any WWE end of year list for that matter.
However, she's a talent the company has always tried to re-instil potential in with its fanbase, to a fairly flat reaction on more than one occasion.
Sunday night marked yet another attempt to make her relevant in the women's division after floating around the roster aimlessly for a good period of time, and it cemented the fact that Tamina is somewhat behind the times in a division that has plunged 15 steps forward. I'm not inciting that she's an actively terrible talent, just pales in comparison to the level of other surrounding talents such as Sasha Banks, Asuka, Shayna Baszler & even a younger talent like Lacey Evans all of whom have found ways to re-invent themselves or standout in a division that Tamina seems to be out of place in.
Bayley did her very best to bring out a decent match from the veteran on Sunday, sadly it instead felt like a Divas match from a show in 2011. It was tedious, formulaic, lacked any emotion & ended with a finish that was too botched to recover itself from. More than anything, Sunday night was another harsh reminder that Tamina is amongst the stalest talents in the company, with a lack of personality, charisma or in-ring variety to keep a match flowing well above the 6-minute mark. It isn't clear what WWE aims to do with Tamina from here if anything, but I personally hope someone else takes her slot in the championship picture.
What were your takeaways from Sunday's Money In The Bank? Sound off in the comments below!