Mitchell's WWE Backstage Report! (5/19/20)
Ruthless! Aggression!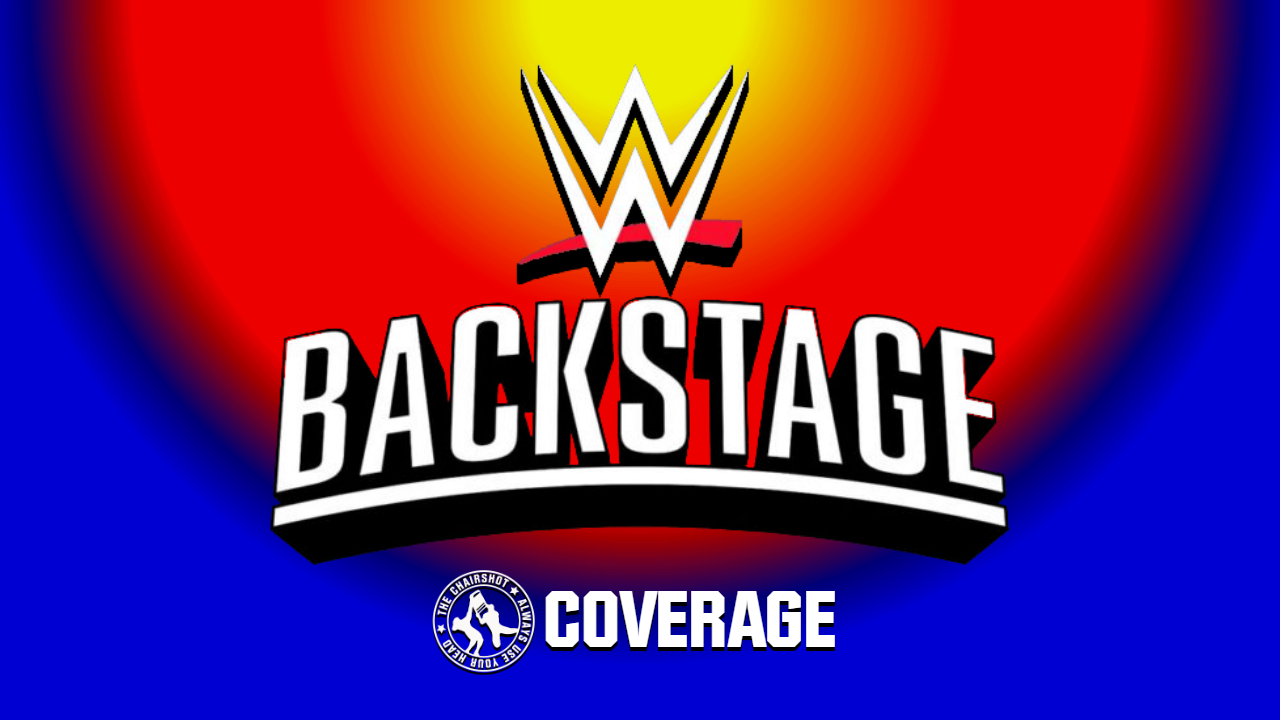 WWE Backstage looks back on a powerful part of WWE History!
The Attitude was gone, but the Aggression was still to come! Join the panel as they dive deeper into the Ruthless Aggression Era and what it meant for many wrestlers today.
Renee Young welcomes us Backstage!
After learning about the Ruthless Aggression Era, we of course have back Booker T and Mark Henry, who were big parts of that time in WWE History! And joining them and Renee is Ember Moon with her newly dyed hair! Booker and Henry remember hearing Vince make his Ruthless Aggression speech, and looking back, "it was like the Wild Wild West." You fought to get your champagne wishes and caviar dreams. Booker was hungry because he hadn't reached the top of his career, so he was kicking down doors to get there. Henry remembers hearing about the brass ring and "If you want it, go get it." There were "main guys" that took up TV time, but it was great to be the young guy taking the ball and running with it. Backstage will talk all about this era later in the show, but even bigger is a dive into The Undertaker: The Last Ride. Plus, the Swiss Cyborg, the King of Swing, Cesaro will be Backstage! But before all that, and in case you missed it, here's…
Just the Highlights!
On SmackDown: The Queen was challenged by the most dominant SmackDown Women's Champion ever to throw down. Charlotte accepted that challenge, but also challenged Sasha Banks to think for herself: Is she happy just being a lackey? The WWE Intercontinental Championship Tournament began, and Daniel Bryan advanced with the hopes of finally taking that title back. The Monster Among Men and Mr. Money in the Bank put the hurt on Miz and Morrison, but Otis only teased cashing in on Braun. Will the Dozer decide he has what it takes to derail the Strowman Express?
On Raw: Edge accused Randy Orton of not loving pro-wrestling as much as him, and then accepted the challenge for a Backlash rematch. Austin Theory was kicked out of Zelina Vega's stable, but was picked up by the Monday Night Messiah. The King of the Ring came to visit and he got a Claymore fit for a king! But Bobby Lashley is aiming for Drew McIntyre, will it take all of his might to dethrone him?
The panel discusses!
McIntyre still has a target on his back. But why did it take so long for Lashley to return to the world title scene? 13 years as MVP has been saying. Booker says when he left the WWE, he was in the prime of his career, but was hoping someone would take his place. He was hoping Bobby Lashley would be that someone, strap the rocket on and go to the moon. But then Lashley left the WWE, too, to try MMA. Lashley did very well with a 15-2 record, but then he went back to wrestling. Lashley is back in the WWE, he maybe dropped the ball because time away is the real worst enemy. Lashley thought he'd be back sooner and to the top level sooner, but he has MVP with him now. That's a great combination and Booker is going to love seeing what we get out of them.
Ember thought that Lashley's return was the perfect timing for him to be on top. As much as Ember hates MVP being on TV, she loves that MVP is speaking the truth! Lashley has been stuck with Lana in this weird marriage story, but Lashley is a big man. Lashley doesn't need her, she needs him, and Lana realizes that. Lana knows Lashley is the meal ticket, but Lashley is finally detaching and going to MVP for support. This is essential for Lashley to become the next champion. As for Henry, a lot of this is Lashley not wanting to get on. In reality, Lashley is too nice a guy. Sometimes, you've got to be a grown man and stand up. You need to go to the ring and leave everyone else down to become champion. Lashley hasn't really done that, so this is that opportunity. MVP has enough edge to sharpen Lashley, and Lashley has been lacking that aggression to just take over. You need ambition. You can't just get by on looks and being liked. Lashley needs to go out there and take this.
Is ditching Lana necessary? YES! Booker, Henry and Ember all agree here. Booker brings up the old saying, "Women weaken the knees." Or is it legs? Either way. Ember says that it depends. Booker and Sharmell were a power couple enhancing each other. Lana does nothing for Lashley as a character, so that is why there must be the detachment. Lashley is a former multi-time champion in the WWE, but we forget that because of Lana. Renee agrees, we've forgotten Lashley is the most badass man in the locker room. The match with Lashley obliterating R-Truth is showing us the old Lashley again. Booker says Lashley is in the perfect place to prove he's at that right level. Lashley is in that spot to make us go, "Wow!" Renee agrees, and says this is about having a chip on your shoulder, as well as coming along at the right time. Henry says everyone wants to see Lashley unleash. No scripted Lashley, or even a smooth, confident Lashley. Henry wants to see Lashley with some desperation, some hunger and edge. Backstage is rooting for Lashley!
Renee transitions by saying maybe the TikTok kids can do something with the Double Caterpillar. Otis and Braun worked together to hit Morrison with the double elbows and got the win, but even Braun admits his caterpillar was ugly. But it was still better than Miz's kip up! Braun also says he liked working with Otis, but Otis better not try him or he'll just #GetTheseHands. Renee asks Henry about being a big man break dancer, and Henry says Strowman's worm was the worst worm in the history of worms. Booker defends Strowman but Henry is holding his nose because it still stinks. Renee says Strowman can move better than that, and Henry wants to see that pop, lock 'n' drop it. Henry is sure he can do it better. Booker says Strowman was doing a wave. Booker's one to talk, taking the back spin and calling it a Spinarooni. Booker invented the Spinarooni! Just like Michael Jackson invented the moonwalk! Henry says Jackson didn't invent it, he just had the platform to use it. Henry has proof and will send it to Booker! Dance moves aside, a superstar with some of the best in-ring moves will be Backstage after the break!
Cesaro is Backstage!
"This is a man who takes his Uno very seriously." The Swiss Cyborg and avid gamer joins Renee and Ember. What's that background he has? Cesaro is home in Switzerland with this background, it's Mount Pilatus just outside of Lucerne. How many times has he been up and down that mountain? A bunch of times. When he was a kid, they'd go up the mountain for soccer practice. Cesaro is pretty sure that with travel restricted, people are looking at images of places online to feed that need. People always try and tell him, "That's not how it really looks!" but Cesaro can assure you, that is how it looks.
Renee says Cesaro is considered one of the best performers, but what does that reputation mean to him? A lot. It sounds better when Renee says it than him saying it, because then he isn't conceited. But that is the biggest compliment you can get. He's just trying to consistently have great matches and consistently the best he can be in the ring. Someone by the last name of Cena, first name "Big John," once told him that you are only as good as your last match. Cesaro took that to heart and he treats ever match as that. Ember agrees, so many of Cesaro's matches are contenders for Best of the Something. Whenever Ember hears the music or sees the titantron going green, she hurries over to watch him. She and Renee do the gun arms like Cesaro does. But what does Cesaro do to consistently bring out the best in his opponent and in himself? Because Ember just remembers him being amazing all the time.
Cesaro says that he always pictures each match as a blank canvas. He never wants to do exactly the same thing every time, he wants to surprise the fans. If you switch on to the WWE and Cesaro is on, he doesn't want anyone to change the channel. He doesn't want people to think he's predictable with a "Five Moves of Doom" sequence. Cesaro wants and tries to do one new thing every time, like a feat of strength or something. So to quote The Miz, which is a sign the world is ending, Cesaro wants to truly be THE Most Must-See Superstar, because every time you see him, you can't help but watch him. Renee says there's always spontaneity. She would be on commentary, and there would always be a weird exchange. That's the beauty of it! The more matches you have, such as at live events, the more you can try out. Cesaro loves house shows where he can do that. It's fine if you don't know everything you want to do, because spontaneity can create magical moments. The more chances for that in a match, the more fun the match will be.
Renee brings things to how Cesaro had a short time in NXT during the early days. Cesaro has even gone back, such as with NXT UK. How has Cesaro enjoyed seeing the brand grow? Well when it started, it was about giving people a chance to learn how it is on TV. And now it's WWE's third brand! Cesaro feels that last year's Survivor Series was an amazing time. It was finally Raw VS SmackDown VS NXT, and you saw interactions you never imagined before. To Cesaro, that on any TV show or movie you watch, it's about the interactions of the good guys, bad guys and characters in general. NXT has had so many great moments, and it is truly must-see for Cesaro because Cesaro just has to watch everything he can! Ember adds on that Cesaro going to NXT UK was awesome for TakeOver! Cesaro agrees, he was given that opportunity and jumped on it. Just like in prime NXT, doing five shows a week: three house shows, Raw, and SmackDown.
And so Cesaro was just sitting at home and thought, "I want to go to NXT." He loves wrestling, and wrestling more is how you learn and improve. NXT is a proving ground, the fans latch on, and then you become great on- Well, is it even really the "main roster" anymore? NXT is on par with Raw and SmackDown now. But back then, fans could feel a sense of pride having watched someone on NXT first. It's similar to when fans knew the "indie guys" before they went to WWE, but now it's NXT. There is the emotional investment. NXT UK was the best kept secret, but it and 205 Live have so much going on now, the secret's out. The camaraderie in the locker room, the pride in the performers, everyone is watching everyone else just like the fans. NXT UK's pride and joy in their own production, Cesaro just loved being part of it. It is great that Europe has that now. When Cesaro started, that wasn't there. And surely you've noticed by now, Cesaro has long-winded answers. That's fine by Renee.
But going back to the gaming, Renee shares a punishment video clip. The Manly Man music video that Cesaro had to post on his Instagram. Renee feels like that wasn't even a parody, that was all just him. Cesaro says it was more of an homage at the original Man's Man video. The real punishment was singing the song, and he did not do it justice. But yes, that's pretty much him. Then Renee wants Cesaro to give us some great dad jokes. Well, since she's putting him on the spot. Cesaro says he was attacked by six dwarfs. Yes, just six. Not happy. Badum tsh. Ember says that's awful! But those are just the kind of jokes he likes. Cesaro likes jokes about the eyes. The cornea the better. Badum tsh. What was that luggage one? Oh right! The thing is, we all travel in the WWE. Cesaro has a check bag, he had to have a heart to heart with it. He apologized for not being able to use it these days. He probably shouldn't have, because now he has emotional baggage. Badum tsh! Great moves and goofy jokes, Cesaro really can do it all.
Backstage looks at The Undertaker: The Last Ride.
Taker himself watches the WrestleMania match with Roman Reigns. Taker feels that last look Roman gave the ring was disappointment, but Michelle McCool thinks that's just his feelings about it. But Taker still wanted to redeem himself. "So here we are."
The panel discusses.
Mark Henry faced Taker in a WrestleMania match of their own. Is Henry surprised Taker is allowing this look behind the scenes on who he is? Yes. One of the most private guys Henry ever met in any business or sport, and seeing this last line of defense go down, this is ushering in a new world. Renee agrees, the vulnerability is chilling but also very exciting to watch. Seeing Taker after that match with Roman, the regrets attached to it, does Booker ever have similar feelings? Is there a match Booker would redo if he could? Yes, of course. Booker says that everyone as professionals all feel this way. There are always moments you want to do over.
Booker's would be Judgement Day against Kurt Angle, the payoff to the story of Angle stalking and obsessing over Sharmell. Booker and Angle wanted to have the Steamboat VS Savage moment with that. Kurt Angle is one of those wrestlers where you need to work up to his levels. Booker felt good but then Angle showed him this move called the spladle. Booker wasn't sure what that was, but turns out it was a traditional wrestling move. They put it on in the match, and the referee counted three! But they still had about 15 minutes left in the match! Oh no! Angle looked at the ref, Booker looked at the ref, and they both wanted to kill the ref. But Booker had to celebrate but it was all awkward. That was their last match against each other, so that was that.
Did Henry have a match he'd want to do over? Nope, he's good. Never had a bad match. Okay, in seriousness, Henry and Big Show, their first match together, they don't know what happened. They knew what was supposed to happen, but it came off like two junior high kids trying to kiss for the first time. That's quite the analogy. Henry remembers this match being a house show leading up to a show. They just stared at each other for minutes with silence. They talked about it and agreed, that could not happen ever again. Stern Show and stern Henry are scary men.
But what about Ember? She's thinking back at her five year career, and could say she should've defeated Asuka's streak, or at least hope she would've. Maybe she and Bayley could've done more. But the more and more she sits back and thinks, she just thinks on her injury. She realizes she might have a career ender, so she might not have a chance to redeem herself. She gets a bit emotional as she thinks about the things she might not get to do. It's hard to think on both past and future. Ember knows Booker jokes, "They're DONE!" Booker assures her, she's not done. She's got a lot left! Don't quit! Don't get emotional, suck it up! Ember's too great to think about stopping. Henry's been there, too. Ember says she keeps pushing forward because this is what she loves. This is what she has wanted for so long. So she can't really look back, she has to look forward. Ember thanks the others for their support, because there's so much more she wants to do. She will prove to everyone that she's worth redeeming those regrets, it'll just take time. Renee agrees, we're all itching to see Ember back.
Backstage talks the WWE Intercontinental Championship Tournament!
Sami Zayn was stripped of the title, and both Daniel Bryan and Elias are already through to the next round. What does everyone think of the Intercontinental Championship's standings with the WWE today? Should the new champion, Daniel Bryan or otherwise, return this title to its roots of being "The Wrestler's Title"? Ember absolutely agrees with that. For the past few months, the belt was remodeled, Shinsuke Nakamura had it, but we never got to see how pretty that title looks. You went from Nakamura to Braun to Sami to nowhere. So this is the opportunity to elevate the title again. It needs to be held up, silver platter and brass ring, but also time to get back to our roots. Make wrestling important again! Who does Henry see bringing that prestige back? The cream of the crop is the one who said it all. Daniel Bryan should win because he deserves it. But again, AJ Styles is in this, and he's just as seasoned and decorated. It would be magic to see those two wrestle for that title. Not fight, but wrestle. Think of the epic proportions Bryan and Styles could bring!
Renee agrees. She looks forward to how this tournament will unfold. She was there ringside to see it and then interview Bryan after. Even without fans being there, you can feel that something special was going on. That's the side of Bryan we all love. Who does Booker think should be champion? There are a lot of guys who finally get a chance. Personally, the Easter Bunny and Santa Claus aren't Booker's thing. But seeing precision tacticians like HBK, Bret Hart, that's what made Booker want to wrestle. But Booker knows Styles can go out there, and his boy, #D-Bry, can go out there. This will open up the market for guys like Aleister Black, who have yet to really get that chance to perform on that level. The doors are wide open! Ember adds that Nakamura is still here. Booker is looking past the bracket! Whoever wins, they will defend the title, and that allows guys like Aleister to show how good they really are. Aleister hasn't had the best match-ups to perform to the level he can perform.
Then what else must happen to make this title prestigious again? Ember says stories. Henry says boom, there it is. Booker doesn't want to toot his own horn but he kinda does. When he was WCW TV Champion, he vowed to defend every week. Booker lived up to his word. When he won the World Heavyweight Championship, he vowed to defend that title on TV and at house shows, and that meant something to the fans. Stories aren't even needed if you want wrestlers to "shine like new money." Henry sees that, but says a person like Sheamus or Nakamura, they don't get opportunities because all they do is fight. If all you can do is fight, punching, kicking, throwing, the people can't identify with you. You might even get hurt and put on the shelf. So wrestle, learn some things, and then beat him. That is pro-wrestling.
Ember adds on, she wants a Best of 7 again! Someone needs to struggle to get to the champion and then it makes the fans feel something. The talents are putting their bodies on the line, even with no crowd, but it needs to mean something. It needs to be for that title. Give the broken bones and bruises and scratches purpose. Renee likes that. That is what will make this title important again. It's what we need, it's what we want. Henry wants to give Renee a shout out, too, for how she handled the interview. She did something that Henry doesn't see often. An interviewer gave the ring and the mic to the person in the ring when he got emotional. Renee let Bryan get that moment, and so Henry applauds that. Renee says she's been side-by-side with Bryan, she knows when those moments are happening. Speaking of moments, the Ruthless Aggression was full of them, and the panel will discuss their favorites after the break.
Ruthless! Aggression!
For the first time, the WWE split itself into brands! Paul Heyman knew Raw VS SmackDown removed the complacency backstage, because you had Raw stars wanting to do better than SmackDown stars, and SmackDown stars wanting to do better than Raw stars. There was hunger and competition!
Booker and Henry stick around with Renee to talk about those early days. Booker was there when the brands split, but were they really that hungry to outdo each other? What Booker remembers about the initial brand split was that it was real. When everyone is fighting for position on Raw, it gets real tight, it gets real frustrating. So when Booker went to SmackDown because of a trade, that made him a bit hot. But then The Rock came up with "Layeth The Smack Down!" and that turned into a show, Booker knew he had something there! He took it to the next level with nothing holding him back. Booker says that everyone on the roster had one common goal: Beat the hell out of Monday Night Raw! And that resulted in some of the best shows they ever had. But who were those other people? Booker was just talking about "the boys" pulling together. Booker teaches his students how the locker room rallied together and were like a crew on a ship all rowing together. It was beautiful, because not only was Booker excelling, everyone was coming up! That was the difference between the shows.
Does that mentality still exist now that it's Raw, SmackDown and NXT? Henry says there is that rivalry. One of the things that helped start that, other than the original brand split, was Henry coming out of OVW. In OVW, there was John Cena, Randy Orton, Dave Batista, and even Mark Henry, Brock Lesnar, The Big Show, and CM Punk! That's the franchise right there. That would give you an attitude, because you would show up for TV, and your name wouldn't be on the sheet! It was Taker, HBK, Hart, et cetera! There was no room for them. It was the attitude of wanting a chance. And then things changed, and they got those shots that if they missed, they were done. People were fighting for their jobs. Renee understands that pressure situation.
The Man is now The Mom!
Becky Lynch gives up the Raw Women's Championship to take on the challenge of motherhood. The panel knows Baby Becky Rollins is on the way, what an exciting time. But gender reveals are so polarizing. Here are some ideas from the panel of how to reveal the gender! Booker says Rollins needs to take a guitar SMASH from Elias. Powder comes out of the guitar! Henry says they need to call in Stone Cold, have some colored Steveweisers splash the answer. Ember says there needs to be a tank and DX uses the pyro to give the reveal! Renee says Asuka should use colored mist! But it's still up to The Man and Her Man, so we hope to hear from them on this, and wish them all the blessings as they prepare for parenthood.
---
My Thoughts:
A really fun episode with just a bit of real talk on the Ruthless Aggression Era. I'm surprised they couldn't arrange another special guest for that, but Henry and Booker were definitely big parts of that era. I did not realize until now that the spladle finish to Booker VS Angle back then was a referee botch. I'm surprised no one told the ref about the spladle spot just in case. Anyway, another real talk moment was Ember getting emotional about her own career. During those early days, Ember was definitely in a tough spot with Asuka being in NXT at the same time. Nothing against Ember, but Asuka wasn't going to be beaten by anyone short of herself in NXT. And while there are those upset that Charlotte was given that honor, at least she ended Asuka's streak at WrestleMania, the only place a streak like that should end. But I know Ember has a good chance of returning, and she will get a chance on any of the brands to finally get a title.
Cesaro was a great guest, and whether those are dad tier jokes or not, Cesaro's pretty funny. If he was given half a chance as a Face, he could become champion in a snap. And with all the talk of getting the Intercontinental Championship back to its workhorse, best-wrestler status, Cesaro definitely has a chance of being one of the best choices. I still remember the great handicap match between Bryan, Cesaro and Jack Swagger/Jake Hager, with the interactions of Bryan and Cesaro being the stronger parts of that match. If Bryan and Cesaro were given a chance to put on a title match, I know they could recreate that magic, or even something greater. Giving Bryan a platform like that would be a way for WWE to keep him, and by extension a way to keep Nakamura and others. Too bad it took something like this pandemic to get World Wrestling Entertainment thinking about wrestling being important again.
(NOAH) NOAH WEEKLY NEWSLETTER VOL.182 ~ 8TH AUGUST 2022
After a rare live stop in the UK for HAYATA (which Hisame was present for), she informs us of all the NOAH happenings leading towards the N-1 Victory!
NEWS
HAYATA defends the GHC Junior against Shuji Kondo in Japan and Chris Ridgeway in England
In a brutal match which combined speed vs strength, and technical ability vs psychological warfare, HAYATA succeeded in defending the title against Shuji Kondo in the main event of DEPARTURE 2022 on the 5th August. It was by no means an easy fight, Kondo possessed the size and the strength that HAYATA did not, and so HAYATA had to find a way round him, which he did by too capitalizing on the element of surprise, which was the strategy that Shuji Kondo was also aiming for. In the end, he won by The Headache after 19 minutes and 3 seconds. Backstage, HAYATA said that since he was fighting Chris Ridgeway on the 7th July, why not make it a title match?
The second GHC Junior title match (and HAYATA'S 5th defense) took place at The Portland Centre in Nottingham only about (and maybe not even) forty-eight hours after defending against Kondo. WrestleCarnival (the promotion hosting the title match), followed NOAH's traditions by playing the theme music for the title and showing the gallery of champions. For the newer fans, each belt, even the newer GHC National, have their own title music. Ridgeway vs HAYATA was STINGER vs STINGER with the atmosphere of the venue changing radically to a NOAH show. The match was a vicious technical fight, with very much Yoshinari Ogawa psychology (not just submissions, but amazing reversals i.e. Ridgeway catching HAYATA mid flight and turning the move into an ankle lock), which was very much Match Of The Year quality. HAYATA succeeded in defending the title with The Headache. Afterwards, they shook hands.
You will be able to view the match on WrestleUniverse in due course.
Yoshiki Inamura Fire Festival
Yoshiki Inamura's summer peaked when finishing the highest in his block, he went on to the Fire Festival 2022 finals against Daisuke Sekimoto. Sekimoto has been both a tag partner and a rival of Inamura, and so this was Inamura's chance to both show him how much he has grown and also overcome a senior. Sadly, Inamura was not successful in his attempt.
The GHC Junior Tag Championship: A tale of a stolen belt, duct tape and a sneak win
While HAYATA was defending his belt against Shuji Kondo and then heading off to face Chris Ridgeway, Yoshinari Ogawa had his own championship problems, as Eita is still parading around with the GHC Junior Tag belt. Eita is even going to far as to proclaim himself as the GHC Junior Tag Champion, have official pictures taken with the belt, and say all his singles matches in DragonGate were championship matches. No wonder at DEPARTURE 2022, Yoshinari Ogawa came out looking grim and holding a chair which he swung at Perros Del Mal De Japon. Kotaro Suzuki, who was at ringside seconding, was taped to the corner post by Yuya Susumu and Kai Fujimura, as Ogawa chased Eita around over the belt.
Kotaro was later freed from his duct tape prison, and used as a missile by NOSAWA Rongai, as he still had his arms taped down. The match was "won" by young Kai Fujimura, who Ogawa threw over NOSAWA, after he dodged thanks to Eita showboating with the belt, and who had hit NOSAWA in the face. Ogawa once again was not successful in getting his tag belt back, as after a tug-of-war over it, Eita ran off.
N-1 Victory 2022 change: Timothy Thatcher out, Kinya Okada in
Due to Visa issues, Timothy Thatcher was announced by Naomichi Marufuji, to have pulled out of the N-1 VICTORY 2022. Marufuji admitted that there were seniors to take his place, himself included if he so wished (he didn't because of just coming back from a knee operation), but he wanted to see NOAH's younger generation take that slot, and therefore a match was arranged between Kinya Okada and Yoshiki Inamura at DEPARTURE on Friday 5th August. If anyone was going to have that slot, Kinya Okada vowed it would be him. He and Yoshiki Inamura were the same age and contemporaries, both from the same class and the same generation of NOAH, but whereas Inamura seemed to have all the advantages – Fire Festival, title matches, and even main evening, Okada (whose career had suffered from a couple of early injuries), was in the opening match and losing constantly. This was his chance to catch up and fought like never before, and overcame his friend/rival. Kinya Okada will therefore enter this years N-1 VICTORY 2022 in Timothy Thatcher's place (B Block). His first match will be on August 11th against Masakatsu Funaki.
Hiroshi Hase to take part in Mutoh's retirement road?
As Governor of Ishikawa Prefecture, Hiroshi Hase usually makes an appearance when NOAH are in town. Normally his participation involves opening the show, presenting a gift to the winner of the main event (etc), but on the 31st July he not only chopped Kendo Kashin, and chugged beer with Kazuyuki Fujita, and made Keiji Mutoh a tourism ambassador for the region (Naomichi Marufuji fulfils the same role for Saitama), he also said he would like to take part in Keiji Mutoh's retirement road, although at first he didn't think he would be able to as he didn't think the people of the prefecture would approve. Hase, who has been retired since 2018, admitted he needed to get back in the ring and do some training. NOAH have announced nothing as of yet.
Kenoh names his new move, "Enrin"
Kenoh has named his double knee attack moonsault, "Enrin", which basically means flaming circle. He says that flames are a good look for him. The name was chosen following a public poll on Kenoh's twitter
Kenoh WBC?
Following an appearance by El Hijo Del Santo in NOAH and Kenoh as usual squaring up to him, (plus a very funny shoving spot behind Tadasuke as he talked to the camera), it appeared that El Hijo Del Santo issued a challenge to Kenoh, over his belt. Kenoh said that had never heard any belt by that name, except in boxing, but would be happy to take him on, anytime and anywhere.
Naomichi Marufuji returns, dates in America
Naomichi Marufuji made his return to NOAH at DEPARTURE 2022, teaming with Go Shiozaki and Takashi Sugiura against Daiki Inaba, Masato Tanaka and Satoshi Kojima. The match (despite it's N-1 fight between Sugiura, Shiozaki, Tanaka and Kojima), was won by Go Shiozaki. On the 28th August, he will go to New York to face Eddie Kingston at House of Glory Wrestling. There will also be a further date in America in November for  King of The Indies 2022.
Tadasuke injured
Tadasuke has been injured with nasal bone fractures, and will therefore miss (probably) the next three NOAH shows, which includes Osaka and Hiroshima, places very special to him.
"Camel Kobayashi"
KENTA revealed in his autobiography, "Footsteps", that his ring name was very almost "Camel Kobayashi". This was because he was teased by his seniors as they thought he looked like a camel, and it was Naomichi Marufuji, who suggested the name! KENTA says that it was because of this nickname that Satoru Asako defeated him with the Camel Clutch, although this was not a move he usually did.
ELSEWHERE IN NOAH
– Mohammed Yone described Funky Express as "this little old man army". Saito told him that most definitely did not describe him. They might be aging. He wasn't.
– Eita apparently said he was the "GHC Junior" champion by mistake once
– Shuhei Taniguchi actually trusted a Kendo Kashin handshake. Think about that for a moment.
– Naomichi Marufuji said that after drinking with Mitsuharu Misawa, they were both so drunk they each paid the taxi driver, so he got two fares. Takashi Sugiura said that Kinya Okada and Daisuke Harada, both have a tendency to wander off when drunk.
– When Kenoh was looking for a name for his moonsault, Naomichi Marufuji suggested "New double knee attack moonsault". Kenoh didn't even bother to respond.
– When Kaito Kiyomiya was teaming with El Hijo Del Santo and Ultimo Dragon, he and Alejandro did a double over the top rope somersault. This is not a usual Kiyomiya move, and he said he was inspired by his seniors.
– A TikTok account craze has swept NOAH. Pretty much everyone except STINGER and Kongoh it appears have created an account.
– Tadasuke's camera corner was interrupted by a scuffle in the background between Kenoh, Kaito Kiyomiya, El Hijo Del Santo, Ultimo Dragon and Alejandro.
– Kaito Kiyomiya has a new feature on his YouTube channel, "Kiyo's Kitchen" (I get the impression that "Kiyo" is his nickname within NOAH).
EVENT RECAPS AND POST MATCH INTERVIEWS
Midsummer Clash 2022 (Ishikawa Industrial Exhibition Hall No.3, Sunday July 31st)
Sunny Voyage 2022 (Act City Hamamatsu, Saturday July 30th)
DEPARTURE 2002 (Korakuen Hall, Tokyo, Friday 5th August)
CURRENT CHAMPIONS
THIS WEEK IN NOAH
NOAH will hold the press conference for the N-1 VICTORY 2022 at 4pm JST on Wednesday 10th August. This will be live and free to view as it will be streamed on YouTube.
Thursday, August 11th
Start time: 16:00 JST
Venue: Yokohama Budokan
Broadcast: ABEMA (Live), WrestleUniverse (Live, English commentary)
Saturday, August 13th
Start time: 17:30 JST
Venue: EDION Arena Osaka 2nd Stadium
Broadcast: WrestleUniverse (Live)
Notes about broadcasts
– WrestleUniverse will have English commentary for all nights.
Unless you are living in Japan or have a VPN you know is compatible with ABEMA, please do not subscribe to the service. For fans living outside of Japan, a subscription to WrestleUniverse would be better as they show more NOAH shows than ABEMA, and usually the events get uploaded very quickly. ABEMA broadcasts are only in Japanese, you can only watch them live, and this is the only NOAH they show. They do not broadcast old shows as these belong to Samurai TV.
HAYATA UK APPEARANCES
Saturday, August 13th: HAYATA – PROGRESS Wrestling (Sheffield)
Sunday, August 14th: HAYATA – PROGRESS Wrestling (Newcastle)
I am informed that PROGRESS have their own streaming service, but I am unsure as to whether the matches will be put on WrestleUniverse.
BIRTHDAYS AND ANNIVERSARIES 
Wednesday, August 10th: Yasutaka Yano (22)
Friday, August 12th: Junta Miyawaki debut anniversary (5)
LINKS
"Take it from me in the truest sense of the word", Mutoh teaches Kiyomiya "The Mutoh Finishing Method" directly
Will Naomichi Marufuji never go bankrupt? When I asked the wrestlers about NOAH and the legendary heavy drinkers, there was surprising episodes….
Naomichi Marufuji, "I want to stand again as one of NOAH's pillars" – press conference on the eve of his return for the first tine in two months
GHC Junior match signing ceremony: "I will create NOAH Junior's brand", Kondo declares comeback for the first time in none and a half years, HAYATA brands him as a "guy from the past"
Interview with El Hijo Del Santo towards NOAH War, Ultimo says about Kenoh, "I won't let him lay a finger"
AKITOSHI SAITO'S N-1 EVALUATION
BOOK CORNER
"Donmai, Donmai" – Mitsuharu Misawa's diary
Akira Taue complains of someone snoring, he thinks it was probably Yoshinari Ogawa, but Mitsuharu Misawa admits it may also have been him.
PICTURE CREDITS: House of Glory (Naomichi Marufuji & Eddie Kingston), myself (HAYATA)
GIF taken from WrestleUniverse
NOAH WEEKLY NEWSLETTER VOL.181 ~ 29TH JULY 2022
With only a few weeks before the N-1 Victory tournament kicks off, NOAH is setting the stage and the Juniors are forever causing trouble!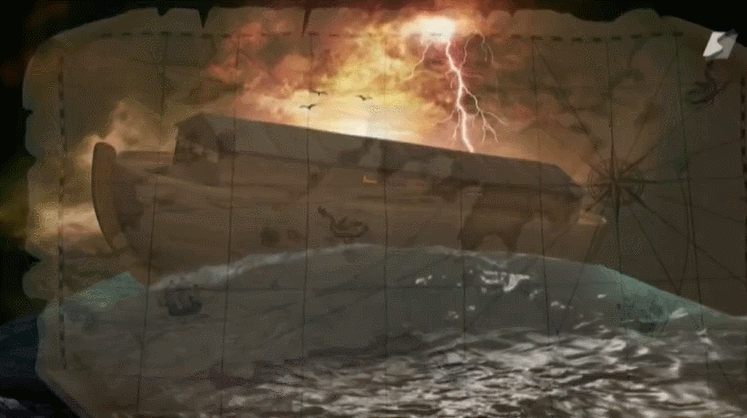 NEWS
Seiki Yoshioka joins the NOAH Junior Regulars
Following a singles match with Daisuke Harada at "STAR NAVIGATION 2022" (July 21st, Korakuen Hall), Seiki Yoshioka took Harada up on his offer to join the NOAH Junior Regulars. Yoshioka explained his decision as he had tried to get the GHC Junior Heavyweight belt by himself and had failed, so now he was going to try getting it working in tandem with people he had never teamed with before.
When it came to meet his new teammates, not everyone was initially happy with Daisuke Harada's decision. Alejandro had no issue with it, Atsushi Kotoge put the past behind them and shook hands, but YO-HEY was a little more cautious, and naturally the same went for Seiki Yoshioka.
To set the scene for newer fans, Yoshioka and YO-HEY were in a unit called FULL THROTTLE together, which fell apart when Yoshioka kicked YO-HEY in the head and turned on the unit saying that expressions such as "Perron" (YO-HEY) and "Mui Bien" (Hajime Ohara) weren't going to get him to the top of the NOAH Juniors and after kicking Hajime Ohara down, he joined with his old friends in STINGER. Since then, he and YO-HEY have been enemies. YO-HEY later said that Harada had made a decision, and basically he would abide by it and see how it went. The ice was broken a little at the NOAH Junior Twitter Space, and again the next day at their second one (NOAH seemed intent on replaying the first interview), but being in the ring and tagging together is the real show your true intentions as far as the NOAH Juniors go, and this is precisely what is going to happen on the 29th July when YO-HEY, Seiki Yoshioka and Daisuke Harada team together against STINGER. Yuya Susumu is not impressed by Yoshioka's decision, asking if this is the path he chose on leaving them?
STINGER vs Perros Del Mal; A Tale of Two Tag Belts
Since Eita stole Yoshinari Ogawa's tag belt, Ogawa has been on a long and fruitless quest to get it back. He almost succeeded at Korakuen Hall on the 22nd July, when he snatched the belt and went backstage during the match (leading to an unintentional but typical slightly funny moment of Yuya Susumu having to be the responsible one and sort things out), but PERROS chased him and grabbed the belt back. In the ring, Yoshinari Ogawa was taped to the ropes and forced to watch young Kai Fujimura forced to submit. HAYATA saved Ogawa from being beaten down by running into the ring and making PERROS scatter. Backstage, another fight broke out when Ogawa threw a plastic water bottle at PERROS and attempted to get the belt back. Eita declared it was his, and ran off with NOSAWA, as he clutched the belt to him. In fury, Ogawa threw a steel barrier. Fortunately, the other tag belt is safely in Chris Ridgeway's possession. Eita warned him not to come back too quickly, he's having too much fun beating up Ogawa.
"Not Misawa or Mutoh"
Kaito Kiyomiya says that despite the "Three Sacred Treasures" (as the Japanese sports press have named Keiji Mutoh's gifts of The Shining Wizard. The Figure Four and The Dragon Screw), Kiyomiya at the moment has no intention of using them. He is grateful to Mutoh, but during the N-1 he wants to win as himself and find a move that is uniquely his. Kiyomiya believes that this final task from Keiji Mutoh, is Mutoh's final gift to him.
Shuji Kondo's mind games
Shuji Kondo declared that he would defeat HAYATA by using mind games. However, after their last pre match at Korakuen Hall on the 22nd July where Kondo had basically side stepped HAYATA, no sold him and then was not where HAYATA had anticipated he would be, HAYATA played his own mind games by offering Kondo a handshake and then attacking him, dodging Kondo he slid out of the ring and growled on the mic, "To be continued, August 8th, Korakuen Hall".
N-1 VICTORY battlelines drawn up
The heavyweights are gearing up for the N-1 VICTORY, which means they go slightly wild like their junior counterparts.
Katsuhiko Nakajima says this will be his summer, and has already sparked with Kaito Kiyomiya, defeating him and throwing him from the ring at the last Korakuen.
Kenoh says he is aiming for Kazuyuki Fujita to avenge his GHC National loss, and of course to rid NOAH of what he terms "the old men". Kenoh has also renamed the N-1, the K-1 as he believes it will come down to Masakatsu Funaki (GHC National Champion), Katsuhiko Nakajima (the winner of the league the past two years) and himself (the GHC Heavyweight Champion). Kenoh says he will win.
Go Shiozaki is aiming for Satoshi Kojima
Satoshi Kojima is looking to create his own record and be the first person to win a Grand Slam in league matches in New Japan, NOAH and All Japan.
OPEN THE TRIANGLEGATE Update
Perros Del Mal De Japon retained the titles against HIGH END on July 21st, and have been challenged by M3K. This match will take place in Dragon Gate. However, NOSAWA Rongai has challenged YAMATO to a singles match which will take place in NOAH.
ELSEWHERE IN NOAH
– Mohammed Yone said in a recent interview that before matches, he pumps up his 'fro by about 10cm
– Pec flexing seems to have become a competition in NOAH as Satoshi Kojima does it with Kenoh and Katsuhiko Nakajima doing it in matches, and Kaito Kiyomiya demonstrating it to the crowd at one of the recent fan events.
– Katsuhiko Nakajima was asked if he where to have a girlfriend among the NOAH roster, who would it be? He said it would be himself.
– NOAH will go back to selling full seating for venues in September
– Fans are wondering when HAYATA is going to start talking like Kenoh!
– NOSAWA asked Masaaki Mochizuki (52), who was dressed in the baggy pants, t-shirts, shades and varsity jackets and floppy blonde hair reminiscent of 90s college boys, if he was a little old to be dressing that way? He added that Ryoto (Mochizuki's son) didn't really want to be dressing that way either.
– KENTA wrote in his biography a funny/embarrassing incident that took place in Hakodate when he and Kenta Kobashi were eating with some locals. Kobashi asked KENTA who was his favorite in a local band called "Judy and Mary", did he like "Judy" or did he like "Mary". While the locals suppressed their giggles as the band is a four piece and not a duo like Kobashi thought, KENTA (who himself was turning red at Kobashi trying to be hip) saved him further embarrassment and said "Judy". It is probably better that Kobashi did not ask Jun Akiyama…
Another KENTA story was when he was injured during training for his debut due to an elbow to face by Makoto Hashi. Concerned, Mitsuharu Misawa came over and tilted KENTA'S head up to look. KENTA said he forgot the pain in his nose, as he was more worried about Misawa kissing him.
EVENT RECAPS AND POST MATCH INTERVIEWS
STAR NAVIGATION 2022 (Thursday July 21st, Korakuen Hall)
STAR NAVIGATION 2022 (Friday July 22nd, Korakuen Hall)
CURRENT CHAMPIONS
THIS WEEK IN NOAH
Saturday, July 30th
Venue: Act City Hamamatsu, Shizuoka
Start: 18:00 JST
Broadcast: WrestleUniverse (broadcast on Tuesday 2nd August from 18:00 JST)
Sunday, July 31st
Venue: Ishikawa Industrial Exhibition Hall No. 3, Ishikawa
Start: 16:00
Broadcast: WrestleUniverse (broadcast on Wednesday 3rd August from 18:00 JST)
Friday, August 5th
Start time: 18:30 JST
Venue: Korakuen Hall
Broadcast: WrestleUniverse (Live)
DEPARTURE celebrates NOAH's birthday, which means that this year, NOAH will turn twenty two. Each year NOAH reaches this point is a miracle given the turbulent history of the promotion. Mitsuharu Misawa gave NOAH's first ever show this name as a way of sticking up two fingers to All Japan as he had walked out with three of The Four Pillars, half of the roster, and most of their young talent, referees, office staff and eventually NOAH would even take All Japan's TV spot.
LINKS
"Why did you start using "Kinniku Buster" in Pro Wrestling?" Mohammed Yone, "I wanted a special move to say "This is who I am"
Satoshi Kojima swears an early comeback for the N-1, will he exceed Mutoh in The Grand Slam & Three Promotions League Championship? 
Kenoh plans a N-1 Veteran "Spring Clean", the number one target is Kazuyuki Fujita, the symbol of the old men
Neither Misawa or a copy of Mutoh! Kaito Kiyomiya talks about his N-1 Resolution
Fan Meeting 2022 – Saturday 23rd July
Fan Meeting 2022 – Sunday 24th July
Kaito Kiyomiya, who has inherited Keiji Mutoh's special moves, will display a "New Kiyomiya at N-1"
From Cirque Du Soleil..the hidden "Real Face" of super unique wrestler Ninja Mack
AKITOSHI SAITO'S N-1 EVALUATION
BOOK CORNER
"DONMAI, DONMAI" – Mitsuharu Misawa's diary
With thanks to: Metal NOAH
GIF taken from WrestleUniverse