Mitchell's WWE Backstage Report! (5/5/20)
Feliz Cinco de Mayo!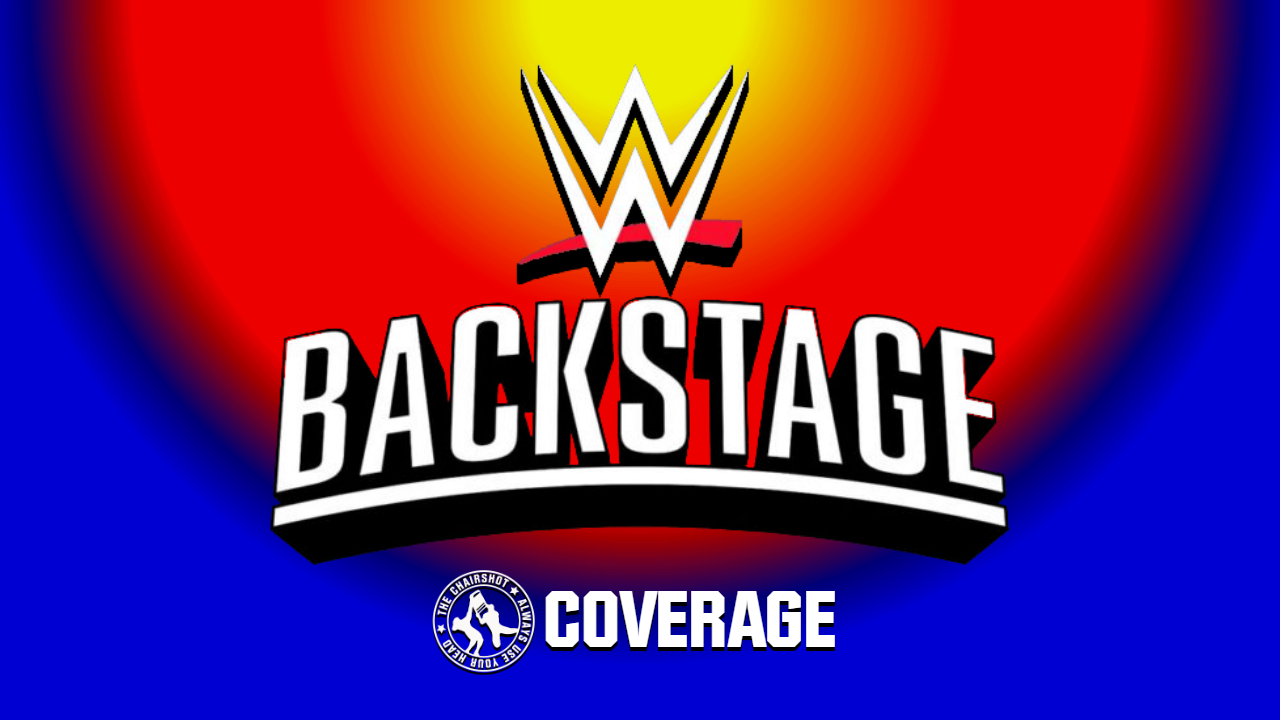 Money, money, moooney! MONEY~!
Money in the Bank is just days away! Renee Young and the WWE Backstage crew are ready for Sunday, but who is going in with the best odds?
Renee Young welcomes us Backstage!
She is sure viewers just finished up the Best of WWE marathon but there's still so much more. The classic Backstage panel of Booker T, Christian and Paige join Renee. Paige wants a nickname like Christian's #BackstageBuddha. Wait, what's Booker's nickname? Six-time world champion. Oh, right. Well they'll come up with something before the end of the night. But with just five nights left before MITB, everyone's in go-home mode! In case you missed it, here's…
Just the Hightlights!
On SmackDown: The New Day LOST to the Forgotten Sons, and now there's a FATAL 4 WAY set for the SmackDown Tag Team Championships! Will the eighth reign end already? Then Sonya Deville turned up the heat on Mandy Rose, "karma's a b*tch, b*tch!" But Otis got revenge as he took out the Show-off and is now headed to Titan Towers! And of course, Bray Wyatt wants to get in the mind of Braun Strowman, but it's not so easy to intimidate a Monster Among Men. They still have one more night this Friday, will the face-to-face be where and when Strowman will #LetHimIn?
On Raw: The Irresistible Force feels the only "skill" she needs is her relentlessness. But Asuka and Shayna Baszler both showed her they can be relentless, with a double BOOT! Then it was a PHENOMENAL Return in the #LastChanceGauntlet! AJ Styles wins his way into the MITB Corporate Ladder match, but will he stand atop the WWE? Charlotte Flair avoided ObLIVion and is rolling into tomorrow night's NXT. Will the Queen make every woman bow down to her? And in the main event, Drew McIntyre defeated the disciple and thwarted the Monday Night Messiah's scheme to #BurnItDown! Will destiny be lost in Claymore Country?
The panel discusses the week.
Seth Rollins is all but unstoppable when it comes to MITB, but Drew McIntyre has just been unstoppable. How does everyone few this first feud for the new champion? Christian says just as he said last week, he is loving what both guys are bringing. The confidence of McIntyre and how easy he makes it look, and how he defeated Brock Lesnar at WrestleMania, McIntyre needs another big win. Rollins has the equity as a character and performer that a loss here won't hurt. If anything, it might help. Rollins could get darker and meaner, and use excuses. "Take it from a guy who knows, it's not a lie if you believe it." Paige agrees, and Christian nailed it. She is happy that McIntyre has this spotlight, because it's fresh and new. Rollins can develop his character even more, even in a loss.
Booker doesn't feel McIntyre needs to win the match, so long as he doesn't lose the title. This is a match made in heaven, as both guys can get so much out of each other in the long haul. Booker doesn't see six months as unreasonable for these two to go back and forth with each other. He always loved leaving the Babyface down in the dirt. There are plenty of moments to get like this, and in the end, the audience wins. Renee asks if this means "we're just getting started here." Of course! This is one of those things that at the end of their careers, both Rollins and McIntyre can go, "Do you remember that? We went out there and did it." Those moments you remember forever. Booker remembers the ones he felt, and that's this. Christian adds that the interesting thing will be how Murphy plays into it.
Renee moves things to Strowman. The Monster Among Men must go backward to go forward, in that he is confronting his past with Bray Wyatt. Bray wants to rewrite this story like he did with John Cena, but Strowman dared Bray to say all that to his face. Renee says this is great story telling, but asks if it is good enough to be compelling on Sunday? Booker starts with that at the beginning, The Fiend Bray and Strowman, he was thinking to get this one done and out of the way. But now, we've seen the human side of Strowman behind the monster. This is a monster that thinks, and that is even more dangerous! But more than anything, Strowman needs his time in the sun. Don't just lose the moment, both guys can elevate each other, it just depends on how it's written out.
Renee knows Paige has been a big fan of Bray since the start, but miscommunication makes Christian think it's his turn. Calm down, Backstage Buddha. But Paige confirms, she loves how there's the history here. This is a big moment, and uses Booker's idea for McIntyre and Rollins going for months for this story. Bray can take a loss, and the story can keep going for months and it keeps us intrigued. Now Christian gets his turn, and Christian stands by saying this feels rushed. It could've been bigger, like for SummerSlam. Christian doesn't want to see Bray lose again, because he needs to stay dangerous. This needs the time to build. He did like Bray bringing up "The Black Sheep" and all, because that is what makes Bray different from the others. It just seems that right now, we should wait until SummerSlam to make it even better.
Booker counters by saying there's no stopping it now. That's like stopping between Houston and Dallas, where there's nothing. The train has to keep rolling! One thing they need to agree on is that when there's a moment to be had, that's something that you may never get back. Christian does not agree, and says the moment could be and should have been even bigger. The intrigue won't go away, so this should be an appetizer and then have things go other directions, and we circle back for SummerSlam. Paige, break the tie! Well, sorry, Christian, Paige is with Booker on this. Renee actually does agree with Christian, though. But Booker says this is why he's a two-time Hall of Famer.
Backstage will #FadeToBlack!
The Embodiment of the End is here for the first time on Backstage! He joins Renee and Christian to talk his first-ever MITB, the most unique MITB ever! How excited is he for this opportunity? Aleister says there is excitement, but also caution. It is such a unique MITB during a unique time in our history. Aleister isn't sure what to expect, other than the ladders at the very end. But there is definitely some mental planning ahead of time. Christian notes the MITB propels many superstars to new heights in the past, and Christian is a big fan of Aleister's. He wants to give Aleister advice, but this corporate ladder match is too different. Aleister mentioned his mind set, but what would winning mean to him?
Well as Christian said, winning will propel Aleister to the next stage he needs to reach. It gives Aleister the opportunity to broaden the horizon that is Aleister Black. And at the same time, this match's uniqueness is both an advantage and disadvantage. This being set up this way, no one knows what they're walking into. They know it is at WWE HQ, that there is a briefcase and there are ladders, but what they don't know is the building's conditions. Aleister hasn't been there personally, but Titan Towers brings many variables. Aleister's own style is tactical, so maybe he can use that unpredictability to his advantage.
Renee notes that the circumstances being the simultaneous nature of the Men's and Women's matches adds a lot of bodies to the situation. What does Aleister think of that variable? Chances are, the unpredictability, elements he can't control, that's something you can't account for. That can be a distraction that could go either way. Aleister will have to adapt to on the fly, though he is confident in his adaptability. Renee asks about Styles threatening to throw someone off the roof. Aleister is not intimidated by that roof. Styles will have to work incredibly hard to even manager that. Why would Styles even give that idea away? It tells Aleister the lengths Styles is willing to go to, but he also showed his hand, so Aleister will be ready.
Christian says there are plenty of mind games. But switching gears, Paul Heyman is a big fan of Aleister's. How has it been behind the scenes with Heyman since Aleister joined Raw? Aleister had this thought a couple days ago, talking with Heyman. He had a conversation, then an hour later he reflected. People like Heyman, Christian and Edge are now people that Aleister can call and get advice to help him get further in the WWE. Never in a million years did he imagine him, just some kid from Amsterdam, would be in the position to not only have an MITB opportunity, but to be a fan favorite and be informed by icons like Heyman, Christian and Edge. But at the same time, Aleister has accepted that he needs support like that.
Renee brings up the real-life relationship of Aleister and Zelina and their new YouTube channel. Zelina is having a great year in her own right, but what has it been like opposing her and her faction? He is obviously very proud. He knows she is capable of that and more. Zelina is an incredibly talented individual, and has only shown a glimpse of her full potential. In the coming months, we are only going to say an expansion on Zelina's ability, and her stable, as she guides more stars to the spotlight. Situations like what we're in give special opportunities to people. Some step up, others don't, but Zelina has not only stepped up, she's stepped over and taking her base. Zelina is hitting a home run again and again, and Aleister is motivated to match that. Zelina is such an inspiration, and is doing an incredible job. Also his cat is in the background.
Renee says both Aleister and Zelina are taking the ball and running with it. She thanks Aleister for joining them, and wishes him the best of luck on Sunday. Will Aleister make sure five other men fail to reach the top of Titan Towers and take that MITB briefcase for his own?
Backstage shares a tweet from the WWE on Fox account!
"Who are your top 5 WWE superstars of all time. Drop the names below and then tag two friends who should share their top 5!" The NFL's Robert Griffin III says Shawn Michaels, Goldberg, The Rock, Stone Cold and Rey Mysterio, first to fifth! Dan Soder says Macho Man is first, with Stone Cold, Ric Flair, The Undertaker and The Rock following. Mecole Hardman Jr. has Randy Orton, John Cena, Taker, HBK and Jeff Hardy for his, but what are yours?
It's the first ever Backstage Story Time!
This is of course in relation to the top 5 tweet. NFL quarterback for the Las Vegas Raiders, Derek Carr, went with The Rock, Bret Hart, Stone Cold, Hulk Hogan and Goldberg. But it seems he snubbed a certain someone. Bray Wyatt simply tweeted at Carr with, "Bruh." Carr defends that he was going to put Husky Harris, but he had stopped watching wrestling by that time. His five were the guys he watched going up, with Sting as his honorable mention. Bray was even more upset! WHO is Husky Harris?! So as payback, Bray Wyatt came up with a top 5 RAIDERS QUARTERBACKS! He had Ken Stabler, Jim Plunkett, Rich Gannon, Marcus Mariota (who only just joined), and Jamarcus Russel. "Doesn't feel good, does it, Derek?" Broken heart emoji.
Carr says he sees Bray's point. But Carr will carry on. He apologizes, because he didn't realize Bray was part of the #RaiderNation. As such, Carr came up with a top five of football fans. Number one is Bray, and then every non-Raider fan is next. YOWIE WOWIE! And now Bray and Carr are pals. The end.
The panel discusses.
Hooray! Turns out you can get along on the internet. But does Booker think Carr should've #LetHimIn? Booker doesn't like happy endings. And Booker isn't a fan of the Carrs, because David Carr was in Houston and then crapped the bed. OUCH. Well everyone has their football woes. But now, to put our panel on the spot, who are their NUMBER ONE ALL TIME WWE superstars?
Paige goes with Stone Cold, easy! She doesn't even need to explain it. Bad guy, good guy, it didn't matter, because Stone Cold was entertaining and thought outside the box. Austin will always be cool! ALWAYS! Booker's is all the way back in WrestleMania III. Seeing Randy Savage VS Ricky Steamboat was what made Booker want to wrestle. He has to go with the Macho Man, yeah! Savage was a showman, would dive off the top rope ahead of its time, and then have a mat classic!
Christian knows this is subjective, because everyone could say someone different and they wouldn't be wrong. But saying that, he agrees with Paige that it is Stone Cold. Even before being Stone Cold, Steve Austin could go in the ring. Then becoming Stone Cold helped him take it up a notch and change the industry. He put the WWE on his back and took it to new heights. Hell yeah! But Renee sticks to Canada with Bret Hart. Another great technician and tactician, and a classic. Booker says he and Renee have that connection about technique.
Backstage celebrates Cinco de Mayo and lucha libre legacies.
Rey Mysterio is of course the King of Lucha Libre, and knows better than anyone that lucha is part of the culture. He is so proud to represent that day in and day out. He sits with Renee tonight on his Backstage debut as a bonafide Mexican legend and future WWE Hall of Famer. Mysterio rocks the Julio Cesar Chavez tank top to represent for one of the best boxers ever. Renee asks what it was like for Mysterio to be part of a lucha wave in WCW and America in general. It was incredible. They were branching out with this first opportunity to be seen on a global stage. It gave the WWE the incentive to bring in Latin wrestlers. For awhile, it was just a small subdivision, and there were many names from CMLL.
Who were some of Mysterio's biggest influences when he got started? His biggest was his uncle, the original Rey Mysterio. Mysterio wanted to always be like him and carry that name. But of course, he grew up watching Hijo del Santo, Dr. Wagner, El Solitario and many more. They were lucha legends, that most unfortunately have passed away. The others are retired, but it was just a beautiful era in the early 80's. Would Mysterio have ever guessed he'd have this level of success? Never. He didn't think he'd get this far even in Mexico. Mysterio was told he was too small, too skinny, just not big or wide enough. Mysterio was a kid that had a dream and he's living it. But even then, he didn't think his career would reach this level.
Renee turns things to the new generation of Latino superstars, such as Angel Garza, Humberto Carrillo and Andrade Almas. What knowledge is he passing along to them now? The one thing that stands out, the most important thing for the WWE, and he's told the many lucha libre stars that have come through the WWE, is that you need to be able to speak and dominate the mic in both Spanish and English. There is no doubt that if you only speak Spanish, you won't succeed. Vince McMahon loves his characters to be able to express themselves and get themselves over, and the only way to do that is if you can speak English. Not just for American fans, but now for international fans who are more likely to know English than Spanish. There's no way to push it aside. That is a priority now. And Mysterio is always open to give them advice and help. That alone is a big thing. Renee thanks Mysterio for his time and wishes him luck. Feliz Cinco de Mayo!
Renee Young shares a highlight reel of MITB participant interviews.
Before going to WWE HQ, Baron Corbin, Otis Dozovic and Carmella speak with Renee on their strategies. Corbin being a former Mr. MITB, what new strategy is he going to use in this new type of match? Corbin has never been to Titan Towers before, but he knows there must be a lot of expensive stuff inside. He plans on smashing that stuff over his opponent's backs. Though, he hopes he won't have to pay the bill for that. Mella may be a former Ms. MITB, but she has no idea what to expect! She might have some advantage having been to HQ before. Otis isn't sure of the layout, but his plan is to go from lobby to Mr. McMahon's office to catering, which will be awesome. Speaking of Mr. McMahon's office, everyone is curios about the T-Rex skull he has in there. If it has teeth, Corbin wants to use one of the teeth as a weapon! T-Rex tooth to the neck!
Renee brings up the concern of being on the roof of Titan Towers. Otis is stopped in his tracks there. Corbin says it might be windy or rainy. Otis looks concerned. He'll figure it out. Corbin wants to throw people out windows. Mella wants to hide in a stairwell and sabotage someone going past her. Otis wonders what the ladder's weight limit will be. Maybe he'll check some ladders at Home Depot. Corbin wants to have fun, destroy stuff and redeem himself with another round as Mr. MITB. Mella admits to having a fear of heights, so we'll see how she does on the ladder when it's on a roof. Otis pumps himself up, he's not letting fear stop him.
The panel assembles!
And Christian is wearing his Flavor Flav~ over-the-head sunglasses. All the talk of ladder matches got him nostalgic for an earlier time. But let's talk about the Phenomenal final entry! Styles vows to get the contract and be the most phenomenal Mr. MITB ever. But let's do some #PayItOff! Who should win this year's MITB contracts? Booker says the one man who has been champion all over the world, AJ Styles, is winning. Styles came in to the WWE, took the ball, and is still running with it. Styles should be the one to win the contract because he can climb every rung, every step, and use every tool. As for women, the one with most momentum is Shayna Baszler. Booker admits to being a critic of Shayna, but she has shown him she is willing to do whatever it takes to be the best.
Renee still cracks up looking at Christian, but he says that this isn't a traditional MITB, so that should change up how you predict it. Of the top of his head, he thinks Baron Corbin would win the traditional match. Talk about nuclear heat if Corbin won again as King Corbin! But this match is a fight, and that means Aleister Black wins. Then for the women, the odds on favorites are Nia Jax and Shayna, yet neither of them really needs the contract. Asuka should win, if solely for entertainment of her dancing with the briefcase. Plus, she can still go in the ring, and needs another chance to step up as a champion. Renee quickly asks who is the better dancer: Asuka or Brock and his boombox? The Brock Party is good stuff.
Paige says the winner should be the one who lights up the screen: Otis! He got the girl, he won at Mania, now he wins the briefcase! Like a Disney movie or something. And then for the women, purely for shock factor, Dana Brooke! She's a workhorse who has been grinding and elevated herself. It'd be a great surprise. Go get it, sister! Renee agrees, Dana needs some love. And it'd really makes things interesting for SmackDown.
But speaking of, Bayley is the longest reigning SmackDown Women's Champion at 205 days and counting. But Tamina is coming, and that scares Bayley and Banks. They tried to take her out but Lacey Evans had Tamina's back. Who should win the title on Sunday? Paige immediately answers, "Tamina!" Tamina has been here so long, and she's never been given a chance like this. She has yet to be champion anywhere, but she's back and better than ever. Tamina is entertaining, especially on social media. Renee is excited for all of that, but there's also the mysterious "Messenger" and the warnings being given. The SmackDown hacker claims someone is keeping their friends close, but their enemies closer, and hinted that it is within the tag team division. What does everyone think about The Messenger?
Christian likes it a lot. Thinking back to even before seeing the hacker in the hoodie, there were all these signs, such as a "hacker" of the WWE Twitter. That got some buzz, and now it reaching this point is great because it is different. Hopefully it is someone fresh and new that can use this as a vehicle to something big. Paige is excited, too. We don't have a crowd, but the WWE keeps stepping up with new things. She wants to know who it is because it could even be someone on Backstage. Renee says CM Punk could be the hacker! Booker says they're all missing the keywords. "Telling the truth," that clearly means…
OMG THE HACKER IS TAKING OVER BACKSTAGE! They know your passwords! They know where you are! "Let the games begin." Booker says this is REAL now! When a person knows everything about you, you gotta think about someone on that level. Well, we'll see where it goes from here. After all that, Christian guesses it's Derek Carr.
Speaking of CM Punk, he'll be back next week!
The Voice of the Voiceless will return with next week's episode, the Backstage after MITB! What will he have to say about the most unique MITB match in history and all its fallout?
Carmella is the FABULOUS Master of Imitation!
From The Man to The Queen to The Role Model to The Boss, the Princess of Staten Island crushes her impersonations of fellow WWE superstars. Who on Backstage is the best at copying others? Booker thinks Christian's pretty good. No, he did his part with the Flavor Flav. Paige isn't going to embarrass herself. Booker T said Randy Savage was the best, so he's going to do his best to be the Macho Man. Oooh yeah~, DIG IT! Christian says that was pretty bad, but at least Booker tried. With that, Backstage is a wrap!
---
My Thoughts:
Another really good, really fun episode for Backstage. I liked having Aleister and Mysterio join the show for their segments. Aleister was partially in character, but I appreciated that he pulled back the curtain to talk him and Zelina and give his wife the praise she deserves. I haven't watched all their videos on their YouTube channel, but you can tell from even just one that they're a fun couple and are having fun working together these last couple of weeks. The only thing I don't agree with Mysterio on is the part about Vince wanting superstars to get themselves over. Vince wants the people he wants to get over, but when fans get behind something else, it annoys him. (Rusev Day, anyone?) But yes, the point about English rings true. As great as it is to hear a superstar speak a language they know (Spanish in the case of a Latino superstar, but Japanese in the case of a Japanese star like Asuka), English is obviously what I'm typing so English is what I know, and it's good to know what is being at least half the time.
While they went over the issues of Bray VS Braun again this week, I like that there was some real disagreement and debate here. I'm still torn that while we didn't need this so soon, they're hitting it out of the park. All the points Bray and Braun are hitting are the right ones, and even if Bray loses as Firefly Fun House Bray, that's fine. The Fiend will be the real test of this story. I liked the little interview highlights, and I loved that "The Messenger" "hacked" Backstage. I expected more of a reaction, though. They should've started freaking out when Renee's feed changed, but maybe they "weren't aware" of it. My personal feelings is that it should be Mustafa Ali taking a new approach to his vigilante persona, but maybe Christian has it right in being someone completely new to SmackDown. Though I do wonder where Booker was going with pointing out the keywords. Maybe that hacking was so he wouldn't spill the beans.
Mitchell's Talking Smack Report! (2/27/21)
YES! YES! YES! Talking Smack!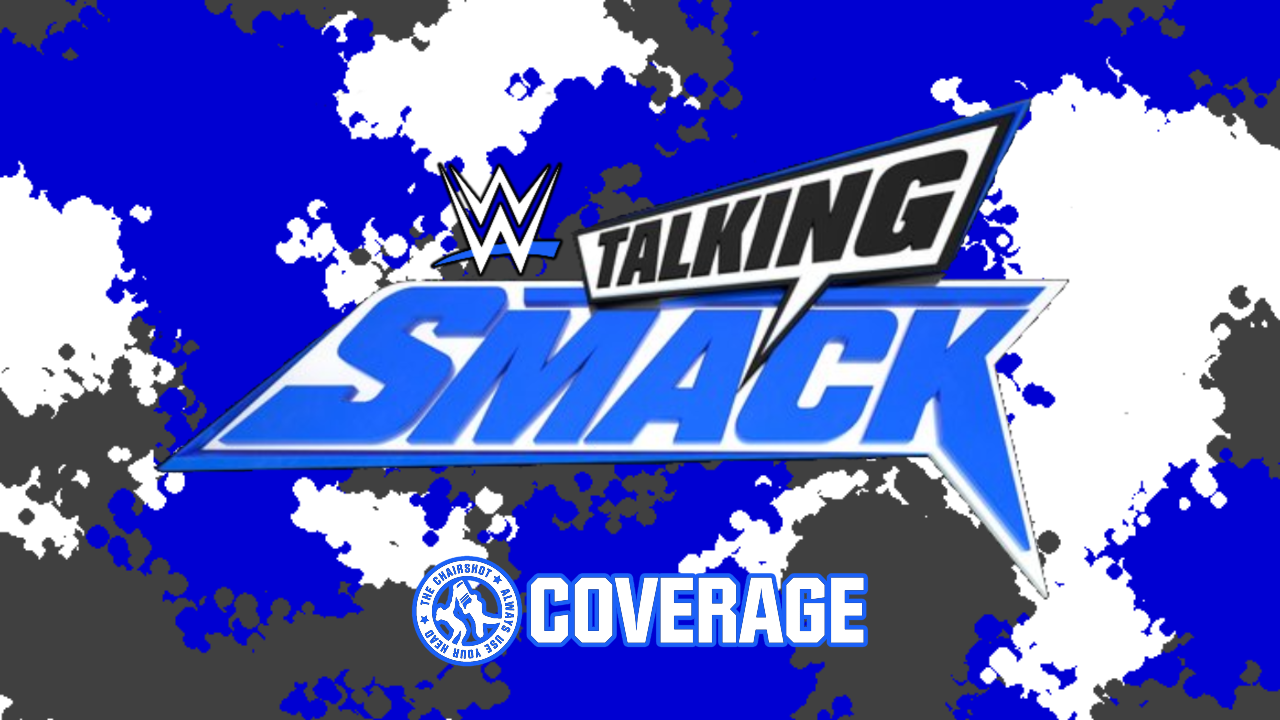 Will Talking Smack say YES and #EmbraceTheVision?
The newEST episode might be the biggEST yet, as Bianca Belair, Daniel Bryan and SETH ROLLINS are all on Talking Smack!
Kayla Braxton welcomes us back to the show!
We had an electrifying Elimination Chamber and we're on the way to Fastlane on the Road to WrestleMania! And Paul Heyman looks fresh, looks snazzy! Is that new? Has he not looked snazzy before? Was he old and tired then? Kayla likes to think her fashion sense has rubbed off on him. Heyman is "bad at bougie." Kayla finally got her eyes checked and finally saw how good he looks. And no, they will not be going on a date. He will be calling HR about the harassments. Well new topic before we get way off the rails, Kayla says the Elimination Chamber PPV was great, and Roman Reigns retained his title. Kayla lets the crew know to keep going because she will be.
But Friday Night SmackDown saw that once again, things didn't go Daniel Bryan's way. There's the WrestleMania sign, and the main event is supposed to be Roman VS Edge because Edge chose Roman, but Bryan still wants to be Universal Champion before then. Is there a bit of Heyman and Roman that is nervous? Heyman crumples up papers and throws it away. Heyman wants us to kiss his kosher tukus. Roman sweats no man as he is the "end all, be all," and is THE WrestleMania main event! That main event will be against Edge. Bryan can wish and hope and dream and fantasize about a match against Roman Reigns, "and it ain't gonna happen."
And why is that? Because Roman is locked in against Edge! All Bryan is trying to do is "upset the apple cart." That won't happen against the Reignsing, Defending, Undisputed, Uncontroverted main event and Universal Champion, Roman Reigns. Bryan will be joining us later on, but first, a guest Heyman is very happy to see, it is the Savior of SmackDown!
Seth Rollins joins Talking Smack!
Heyman says the pleasure is all his, and this is an honor, as well. Rollins is a little sore, maybe dizzy, from being in Cesaro's swing. How is he feeling? Rollins had to find his stomach. It got to the seventh row. Rollins also recompressed his spine, and he feels much better sitting here. An unfortunate series of events tonight, but sometimes you have to take it on the chin and move on. It's great, it really is, it's all great. But then they replay the footage of the insane amount of rotations, and Kayla notes that Cesaro basically rejected Rollins' offer. Rollins wants us to remember that he didn't invite Cesaro out there, that's fake news.
Cesaro interrupted Rollins tonight after turning on Rollins last week. Cesaro even patronized Rollins, then he's rude this week. Rollins wanted to offer his help to get Cesaro to the next level, everything Rollins touches turns to gold, and that's all Rollins was trying to do. But then, did Rollins perhaps spoke too soon about Cesaro not having killer instinct? That swing looked pretty killer to Kayla. Rollins is just here, sitting at this table, having a conversation with them. It's not how many times you get knocked down but how many times you get back up! Where's Cesaro's killer instinct? Nowhere! Without Rollins' help, Cesaro may find it, he may not. Slim chances, really, but that's just Rollins' opinion.
Heyman says Kayla is being too critical. And in this case, the phrase would be, "It's not how many times you get swung around, it's whether you get back up." Rollins is up, yes. Heyman admits that his Tribal Chief, Roman Reigns, has seen the media that Rollins has done recently. It is all quite impressive. Rollins was on The Bump! Roman and Heyman missed that one. Partially Kayla, partially #FakeNews. But Roman is quite flattering of Rollins, which makes the Special Counsel a little concerned. Not because Cesaro is more of a man or more of a competitor, "but because he is on such a tear right now."
To Heyman, Cesaro has finally found what he hasn't been able to before, and now he's in a zone he's never found before. That zone, combined with his superhuman strength, makes Cesaro one of the more dangerous superstars in the WWE today. Now Rollins is a visionary, that even Heyman is inspired by. Rollins took time off rightfully so, but Heyman is inspired by Rollins' vision for the future. The only concern is that Cesaro will disrupt that vision. Rollins says that is fair, because everything Heyman said about Cesaro is true. What Rollins was saying about Cesaro was true. But as a Special Counsel, Heyman surely understands that "sometimes things go the easy way." People just understand, get along, life is good.
Other times, that's not how people come to an understanding. Cesaro wants to take the hard road. Rollins isn't sure where that'll lead them, but he vows Cesaro will learn that the things Heyman said about Rollins are true, too. Rollins tried to talk to Cesaro, Cesaro made this difficult, but it will all be okay. "We" will be just fine. Heyman thanks Rollins for gracing them with his presence. Rollins appreciates them having him. So until then, no more fake news, Kayla.
As Rollins leaves, Heyman turns to Kayla and says that when he came onto set today, mostly that he's not a morning person, but his back has been killing him. All he did was shake Rollins' hand, and he felt better! He's not saying he was healed, but something is very special about Rollins. Kayla sighs, and says Heyman is just a bandwagoner. But moving on to one of their favorites, she is the woman that lasted the longEST in the Women's Royal Rumble and won it all, and is now the challenger to the SmackDown Women's Championship, it's the E S T!
Bianca Belair joins Talking Smack!
Kayla wants Bianca to bop Heyman with her ponytail. But then Bianca wants to show off the boots and she hops up on the table! She celebrates choosing Sasha banks, and she asks if she should hop back down. History is being made, the decision was made, and now it will be The Boss VS The EST! What made her choose Sasha over Asuka? Well, Bianca hops back down, and she says Asuka is great, The Empress of All Day, Everyday, but something felt right about choosing Sasha. WrestleMania is already big, but how to make it bigger? The first two African American women headlining, that's how! That's magical!
Kayla knows Bianca got emotional before over this moment, but doesn't she have to pinch herself? We're just a little over a month from WrestleMania, has that settled in yet? Bianca says winning the Women's Rumble was one thing, but to be facing Sasha Banks in WrestleMania, the decision made it real. She was shaking from excitement! Her mom was texting and talking Bianca up, and Bianca is so excited for what this means. No matter what happens, history is made, probably one of the biggEST moments in Bianca's young career, and it's against Sasha Banks.
Kayla says Bianca has made serious waves, but you can't take anything away from Sasha. So how does Bianca plan to show the world that she is equal to The Boss? Bianca took some weeks before making a decision because of how big it is. And Sasha, ever since Bianca walked into the Performance Center, was on Bianca's mind. Sasha is one of the NXT Four Horsewomen, there are records and barriers she's broken.
Now Bianca isn't jealous, because all of that is inspiring. Sasha says she's the best, but Bianca is the EST, so she has to prove that by facing the best! Bianca is happy but she isn't content. She wants to be THE SmackDown Women's Champion. Sasha is great, but the new kid on the block is going to prove herself on the GrandEST Stage of Them All! Kayla loves to see it! Heyman tells Bianca she's earned every bit of this. Bianca shoves off the boots one last time before heading out.
Heyman say she agrees with Kayla, and he has said everything he can say to Bianca as a challenger. That's why he didn't say much tonight, or this afternoon, morning, or tomorrow, or next week, or any time, other than Bianca faces one of, if not the greatest, SmackDown Women's Champions ever in Sasha Banks. Heyman has spoken to Bianca as a challenger, and looks forward to talking to her as a champion next time. Kayla agrees there 100%. But YES, we have one last guest, and Heyman wants to get out of here now, but Heyman's said things about this man, it is THE GOAT!
Daniel Bryan joins Talking Smack!
Back again! Bryan says Heyman didn't want him here because Bryan is going to bring up that 80's mullet braid that Heyman had and how he'd swing it like Bianca did. It was amazing, it has to be somewhere online. Heyman used to wear a thong and asked for singles, but… No one ever did. That's the saddest ever. That's why Heyman went into this industry. But Kayla notes that things haven't gone Bryan's way the last week, so how does he feel about that? Bryan wants to talk more Elimination Chamber than SmackDown, actually. Well congrats on that win in the Chamber! Third time ever! Can't win a Rumble, but he can win that. But at the end of Sunday, Bryan didn't feel like a winner.
Bryan has worked really hard in his career, and always puts his best foot forward. Over the last year, Bryan's done his best to take a step back, and push others forward. The WWE has amazing talent! When Bryan was last here, he was talking about Cesaro and how great Cesaro is, and people saw that! People know how great SmackDown's roster is! Bryan goes through the Elimination Chamber, he has his win, and then Roman capitalizes on him. Bryan's done this before, he can do it again. But then he gets beat "really, really quick." Bryan is okay with losing. He's lost a lot of matches, too.
But then Bryan gets out of the ring, Edge spears Roman, and Edge points to the Mania sign. Bryan loves Edge, but that was when Bryan felt like "an absolute failure." Two guys in the main event of WrestleMania, only wrestled a total of three matches this year. Bryan went in there, fought with all his heart against five other men who were fighting with their whole heart. Even guys Bryan doesn't really like, from Jey Uso to Kevin Owens and Baron Corbin. But Bryan felt like a failure because for the last 12 months, Bryan put himself on the back burner for these other guys, and then he failed. "Then came the deepest realization of them all. And it's that I failed myself."
The WWE did this personality profile years ago, testing the top stars about things, and after Bryan did his, the lady told him, "This is incredible. You are in the bottom one percentile for ambition. This is the lowest ambition score I've ever seen!" How is that possible when he's so successful? It's because Bryan loves what he does. In that moment at Chamber, Bryan realized that he's more ambitious than he knew. And the fact that it's Roman and Edge, and not Bryan in there, who in the last 8 days wrestled more than those men combined in 2021! Do you understand?! Bryan tries to wrestle on every Friday Night SmackDown, and if there were live shows, Bryan would wrestle on those, too! Bryan will fight anyone!
On Sunday, Bryan sat on the ground while two men who wrestled only THREE matches get to main event Mania!! Bryan failed Bryan. So how does it feel to win the Chamber? Not good at all. Kayla offers Heyman time to respond. Heyman smirks, and says, "I'm gonna make your day." Heyman has the opportunity of a lifetime for Bryan. The Special Counsel has been authorized by Roman Reigns to make Bryan this following offer: If Bryan wants a Universal Championship match against Roman Reigns BEFORE Edge and WrestleMania, aka at Fastlane, then next week on SmackDown, Bryan is offered a rematch with Jey Uso. And if Bryan wins that rematch, it'll be Roman VS Bryan for the Universal Championship at Fastlane.
But if Bryan loses, then Bryan must ACKNOWLEDGE Roman. Bryan will say Roman is THE Tribal Chief, THE Head of the Table, THE end all, be all and the best of the very best WRESTLERS on this planet! The Reignsing, Defending, Undisputed, Uncontroverted Universal Heavyweight Champion and THE main event of WrestleMania. Bryan accepts this offer. And if Bryan loses, then he swears, promises, that he will say all that and even shake Roman's hand. Bryan will call Roman the Tribal Chief and the best he's ever been in the ring with. But Bryan has a condition of his own: to make sure we get a proper result this time, make the match a STEEL CAGE MATCH. What does Heyman say?
Kayla loves that, that sounds awesome! What does Heyman? Bryan makes it a chant, "Steel Cage Match! Steel Cage Match!" Bryan will break the table if he has to! Oh no, Heyman is freezing up! Is Roman a coward?! Don't say that on Talking Smack! Heyman blabbers that he can't authorize the extra stipulations! But it's just an itty bitty steel cage! That's not itty bitty! It's HUGE! "STEEL CAGE MATCH!" Kayla calls Heyman a chicken, bawk bawk! Wait, did a text come in? Bryan thinks Roman is a chicken~! But that text was FROM Roman, and the Steel Cage Match stipulation is on! Bryan smiles and tells Heyman that's all he wanted to hear.
But Bryan has a message for Roman. Tell Roman, "I am no longer putting myself on the back burner. I am no longer putting other people first. I am going out to take what's mine, and that's the reign that I've had before CM Punk, and that's the best damn wrestler in the world!" You heard it here first, folks! Bryan VS Jey, STEEL CAGE MATCH! If Bryan wins, he gets that Fastlane match for the Universal Champion! Heyman seethes as Kayla says bye and see you next week!
---
My Thoughts:
What a great episode for Talking Smack! Rollins was great, though he sure seems to be driving the point that he's satirically portraying a certain side of the political spectrum. #FakeNews being used is a bit of a giveaway, but he and Cesaro are going to have a great match, and I like that Heyman of course ties in that Roman sees great things in his old frenemy. Maybe one day we get the Tribal Chief and Savior of SmackDown interacting directly. Bianca showing off the boots, jumping on the table, that was a lot of fun. She still said quite a bit of what she's said before, but Bianca VS Sasha is still going to be a really good match.
Bryan had the best segment this week, he had passion in pointing out how he is the workhorse, Roman has (for story reasons) shifted to part-time, and Edge (though he was hurt for most of 2020) is basically the same. Setting up the Steel Cage Match here was great stuff, too, and I figured we were getting a rematch of Bryan VS Jey anyway. Upping the ante is great, but I would think at this point, that means Bryan wins the cage match and we see what happens at Fastlane. At the same time, Roman could easily interfere with a cage match because turns out, the cage doesn't stop anyone from anything. We'll have to wait and see, but I would hope Bryan overcomes the odds at least one more time.
Mitchell's Raw Talk Report! (2/22/21)
Raw Talk will be PHENOMENAL, Bro!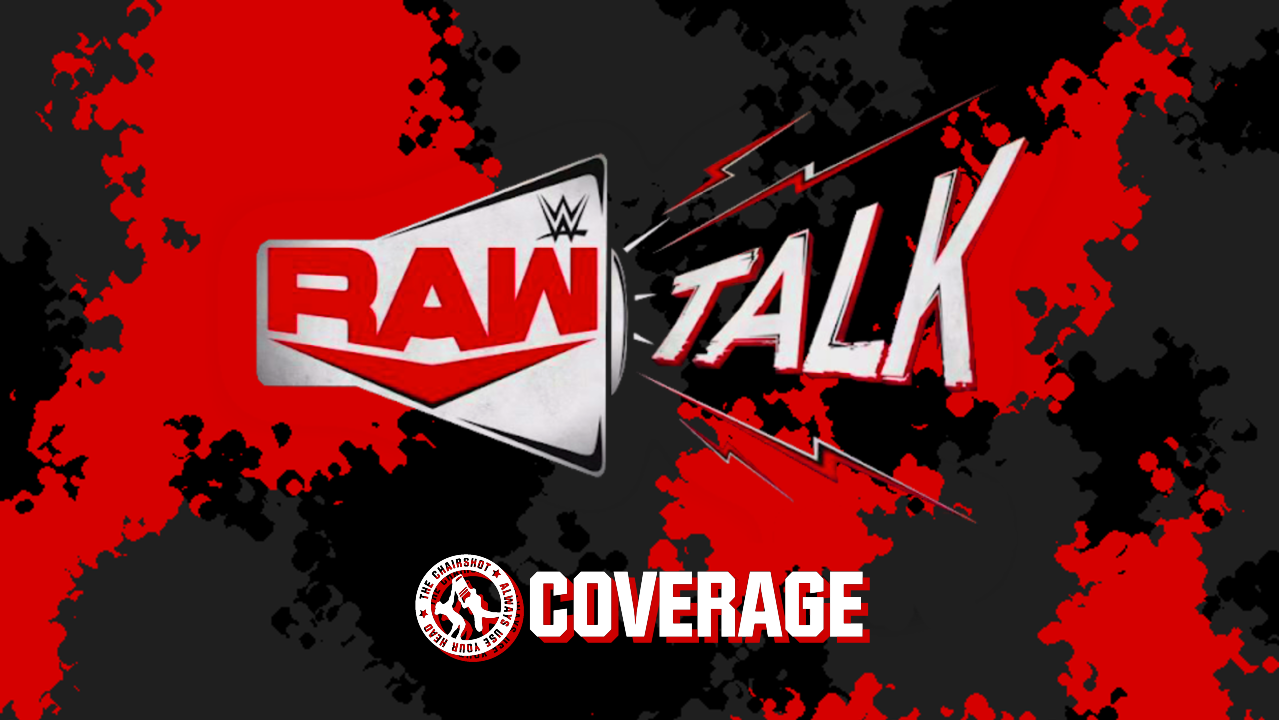 Raw Talk has the Phenomenal, Ravishing Glow, Bro!
After the wins they got on Monday Night Raw, AJ Styles, Naomi & Lana, and even the NEW WWE United States Champion, are here for Raw Talk!
#CharTruth welcomes us back to the show!
Charly Caruso and R-Truth are still missing the WWE 24/7 Championship, but that's what it is. There's this empty space here on the table and Truth feels all off. He feels he can't even focus on tonight's business. Charly was hoping Truth had a trick up his sleeve but he just spoke to Bad Bunny and Damian Priest. Well DP is always with Bunny so he can't do anything. It's complicated. Of course. Truth vows to get his baby back, but Charly says overthinking can mess you up. Truth has to swoop in, but not too fast. If you want to go fast, go alone. If you want to go far, go together. Okay but which is it he needs to do? Because he could go safe late or work earlier. What? Well, whatever.
But moving past the 24/7 title, let's transition to the WWE World Championship! The Miz cashed in at Elimination Chamber, he is the new champion, but now he has a big battle on his hands. Bobby Lashley took down Braun Strowman and is going right after Miz next week! Charly felt Miz would cash in during the PPV kickoff show, but she didn't think it'd go that way. And now, a little over 24 hours later, Miz feels the hurt. Truth says Lashley beat down Braun! Wait, everything has changed from then to now? Charly says this is mind blowing! So much can happen in the WWE even overnight. Truth says this just keeps reminding him of the missing 24/7 title.
Charly breaks it down: The Miz is world champion after cashing in the MITB contract. But he might just be champion for now, because Lashley is coming. Miz owed Lashley a debt, Lashley is going after the gold. Truth says Miz better be ready. Charly asks if Truth was looking forward to a Triple Threat. That would've been good. It'd be scary for Miz because it's Lashley AND Strowman. People would get hurt there. But it'll just be Miz VS Lashley for the title. Miz did say that he doesn't want to be a transitional champion. What's that mean? Well, sometimes you see a champion who holds a title a long time, while others simply pave the way for another champion. Oh, okay. Truth says he's a transparent champion. Not the same…
Charly says if Miz is predicting his future, if things go his way, he will be a champion for a long time, but Lashley will give him a run for his money. But from the world champion to the United States Champion, and Charly makes sure Truth is okay talking about titles without his, it's THE BRO!
Matt Riddle joins Raw Talk!
Truth is excited for Riddle and Charly congratulates the Original Bro for having the hat, the shirt and now the gold! Riddle tells CharTruth that last night was amazing, breath taking even! Keith Lee didn't get to be part of things but John Morrison won his way in. That was a wrinkle in things, a new obstacle to overcome, but thankfully there was another person to pin because Riddle has to admit, he wouldn't have been able to pin Bobby Lashley. "That guy is a beast!" Didn't you see Lashley tear up McIntyre after their Triple Threat? And then tonight, destroys the Monster Among Men! Riddle's been in the ring with Braun, that guy is no joke, so that says a lot for Lashley.
Charly asks what it feels like for Riddle to have overcome a behemoth? Riddle is all about beating behemoths, taking on big challenges. Riddle mentioned Air Bud, the dog that just wanted to play ball. Riddle is just the Bro that wanted to be US Champion! And now that he has "Travito," lil' Travis the eagle, it's all good. Charly likes that name. Truth says #LilT-Fly! Tweet tweet! Riddle has his mascot, his belt, he'll have that by his side every waking moment. Last night's Knieval gear, he'll get a dirt bike, take a jump after WWE's The Bump, all sorts of stuff. This is his golden ticket!
How does it feel winning his first singles title in WWE? Personally, he started thinking it wasn't going to happen. It was staggering, all those defeats. He beats Style in his debut but loses in the title match. The same for Lashley over and over. Riddle felt like Air Bud, being told, "No." Even Keith Lee, a best bro, was saying Riddle couldn't do it. But Riddle didn't stop, and now you see it in his eyes! He is a champion! Riddle says the man doesn't make the belt, the belt makes the man! Riddle took Lashley's belt, and he beat the guy to beat! Truth is fired up for Riddle, and Riddle says that yeah, Truth doesn't have his gold, but it's just a matter of time! 24/7, 365! Truth is THE 24/7 man! BOOM!
Charly says #CharTruth is good but can they get an official Bro nickname? Riddle is feeling on the spot. He takes a day or so. Well Truth will give Riddle some time, then. Riddle doesn't want to make something lackluster. Truth, we don't need any lacklusterisms. Charly says the feat was remarkable, and Riddle says he has great feet. Riddle has the hardware, but does he feel after everything, his early momentum that stagnated, is the door open for him? Yes, especially after winning again tonight against a great opponent in Morrison. Beating Morrison clean with the Bro Derek, this is the start of a beautiful thing. Things are gonna change for Riddle. He's winning gold, he might even get an investor for his Bro ideas! #Brogurt, #Bronuts, etc. MVP was a little meh on it, but the Hurt Business does know business. But Lashley is a savage, so…
Charly says Riddle is pretty savage. A savage stallion! He needs some pedicures and stuff, but he has been kicking butt. Charly says Riddle can go get that treatment, and wishes him and "Lil' T" luck. And she never realized there was an eagle there. But now, it's time to #FeeltheGlow!
Naomi and Lana join Raw Talk!
The #RavishingGlow are contenders for the WWE Women's Tag Team Championships and are building momentum while they wait for the match. There is great energy now! Lana isn't crying tears, she's smiling ear to ear! Naomi helped dry those tears by teaching her to believe in herself! But let's talk about their title shot. They're excited, dreams are coming true! To start this year, Lana set goals to become champions by the end of the year, and they are going to do that! They have a contender's spot! Vision boards FTW! Every time, when Lana is on Raw Talk, they talk about manifesting dreams. Lana had a shot before, got hurt, but she's back again for another shot!
Charly sees these two being an awesome championship team. They are unlike the other teams, not to take away from those other teams, but these two have a unique set of skills and a great look. Naomi says you miss 100% of the shots you don't take. Drinking? No, basketball! Naomi & Lana are a unique duo, a new duo, but not new to WWE. They need to believe in themselves or no one else will. They have confidence in themselves, and once Lana believes in the Ravishing Glow, tuning out the negativity, this deep friendship is going to propel them. So was this something under the table? Oh wait sorry to bring up tables, Lana.
Charly asks Lana if having a former champion in Naomi by her said help lift her up? Of course! Lana feels lucky to have a tag partner like Naomi. Lana has passion but she also has doubt. Nia, Shayna, they're great but they are bullies. Naomi's a two-time champion so she knows what to do. Charly knows Lana has been through a lot with Nia and Shayna, and Lana says she's afraid, but she'll run at her fears to face them head on. Naomi says there's nothing to fear because Nia and Shayna are still human. "They bleed just like us! They get hurt just like us!" That means they can be beaten. They'll slay the dragons! Exactly! Naomi says they aren't losing teeth here!
Charly says Lana & Naomi can bring the heat, but just look at what Shayna & Nia did against Asuka and Charlotte. Truth asks if Lana's gonna bring the glow, and she says she will. How does that work with the electric company? Leaving lights on wastes energy. No, it's LED's, Truth. Charly asks where they get inspiration for their gear? Naomi loves neon lights and futuristic things, and Lana is just ravishing. But Lana does say she gets fashion shows and comic books but what about Naomi? Naomi says it's like Coachella, DJ light shows, that stuff. They can all go to a festival and dress up together one of these days! Charly can't wait to see what their futures look like, and whenever the title match is, Lana and Naomi are going to train and be ready for anything!
And lastly, from positive energy to a phenomenal winner, it's the Phenomenal One!
AJ Styles and Omos join Raw Talk!
Truth and Styles have known each other a long time and Truth doesn't like Styles' attitude. Styles says Truth is hugging too much. No, those were daps. No, they were hugs. Truth still can't get "Omos" right. But how is Styles feeling? He won against Ricochet tonight but lost at Elimination Chamber. Ricochet is good, though. Styles says he did what he could at the PPV, chips fell where they may, he isn't champion. But he was still here tonight. Where's McIntyre? Jeff Hardy was here, Sheamus was here, even Randy Orton and Kofi Kingston were here. But where was McIntyre? Truth says he was busy. Yeah, because he got hurt! Got his feelings hurt, too! That's why he's not champion!
Truth says that's not cool. Is Styles lying, though> Well Truth wasn't looking for anyone but maybe he was here. Charly says McIntyre probably has a valid reason. Styles asks if Truth, after losing his title- Oh, we're going there, huh? Well, Truth is here on the show. Would Styles wanted to see McIntyre after he beat Styles? That's not the point, Styles is just saying McIntyre isn't here. Styles is here, got a win, because he's man enough. But who won't be here for a few weeks will be Ricochet! Styles and Omos got him! Truth says that was too much, too. Truth is baffled that Omos did it! Well Styles calls that the #JKCB, the Jackknife Choke Bomb! Styles enjoyed that!
Omos asks Truth if he has something more to say about that. Truth asks if Styles is putting money in Omos' pocket. Omos gets upset but Truth says this is what was on the paper! Styles has Omos cool down and Truth says he does NOT want none with Omos. The questions aren't needed. Bye, questions! Styles likes that better. Omos pats Truth on the shoulder and Charly asks Styles what he wants to say tonight. Styles made his presence known in a big way. Then asks what's next for them? Charly asks them that. "Sky is the limit!" Who knows what's next? There's nothing these two can't do! Truth believes they're right there. Charly does, too.
Is Truth in pain? Well he feels uncomfortable. It's all good, though, they'll ask the right questions. Charly says they can just wait and see what is in store. Styles asks where Truth got those pants. Are they custom or homemade cuz of the kids and stuff? Charly says no hard feelings, especially not from Omos. Truth says he's not giving the eye or anything. Charly thanks us for tuning in, and on behalf of Truth, signs off.
---
My Thoughts:
A pretty good Raw Talk, went by pretty quickly, and just kinda touched on everything we saw tonight without really setting anything forward for next time. Riddle giving Lashley his props was pretty good, it helps them transition away from Riddle and Lashley now that Lashley is going after the world title. Lana & Naomi were okay tonight but it was hard for them to have anything new from previous times when their match on Raw was mostly filler. It seems most likely that their match for the Women's Tag titles waits until Fastlane, after Nia & Shayna have also dealt with Dakota Kai & Raquel Gonzalez on NXT, 3/3/21.
Styles' segment was good for bringing up McIntyre not being on Raw. While more McIntyre VS Styles would be great stuff, I hope McIntyre's story stays to the title, going after Lashley or Miz after next week's Raw. Styles and Omos, meanwhile, could go after Riddle's US title, or just build momentum so that Styles can come back to the world title after Mania. Styles saying "Sky's the limit" is basically summing up that they have all kinds of options, all of them phenomenal.