News From Cook's Corner 5.18.20: THE MA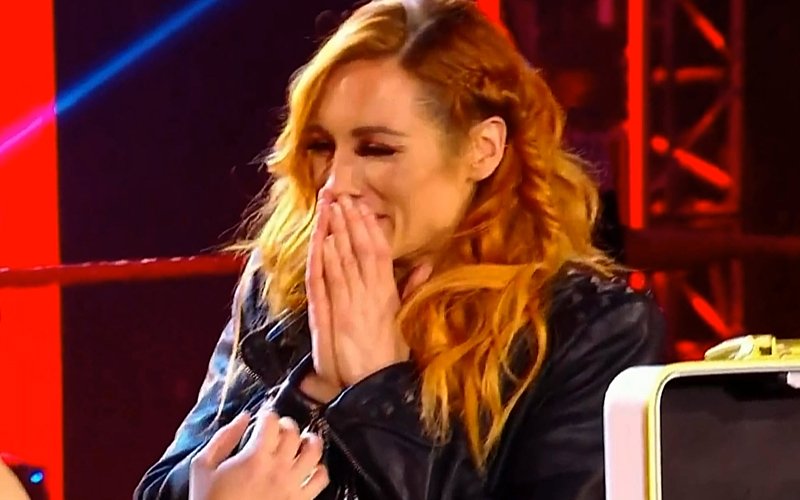 Hi, hello & welcome to News From Cook's Corner!
You know what bugs me more than anything else these days? More than the pandemic, more than the lack of sports telling me what the day is? The fact that the weather is so utterly random now. We used to have seasons. A few months would be cold. The few months after would work us up to summer, when things would be terribly hot. We don't get that now. Now, the weather is pretty much the same all year, with some 20 degree swings here & there.
That's what bugs me. Even if we didn't have a pandemic, the weather would be basically the same all year. It's not great. I like variety, some snow in the winter, some changing leaves in autumn, the basic feeling of spring…we don't get that now. All we get is a bunch of 90 degree days in summer. That's the only different season we get now. But global warming isn't a thing, they tell me. Global warming & pandemics aren't a thing, they say.
Let's get to the wrestling news before I dare offend somebody.
WWE News
The biggest news to come out of WWE last week was Becky Lynch's announcement that she's pregnant. She presented Money in the Bank briefcase winner Asuka with the Raw Women's Championship on Raw. To the best of my knowledge, it's the first time that a wrestler has vacated a championship due to maternity leave. There's nothing to really say about it other than "Congratulations & best of luck!", right? I guess you could go on a thirty minute diatribe with opinions from the 1950s about how she should have waited to get pregnant until after she retired, or how she killed the business by being happy about being pregnant, or how Vince McMahon should have pregnancy clauses in contracts, but who would do something silly like that?
Certainly not this Kentuckian.
If you ask me, now is the perfect time for lady wrestlers who are thinking about motherhood to get on that. Even if we're re-opening the American economy and thinking positive thoughts about how everything's going to get back to normal, there's no guarantee that actually happens. At the very least, sporting/entertainment events are going to be drastically different for quite awhile. I would like to think we'll see crowds of thousands of people attending wrestling shows sometime in 2020, but that's going to require a dramatic change for the better. Who even knows when independent shows will be a thing again? Listen, taking life advice from me is as bad as taking it from those TV doctors that act like they have the answers, but I'm just saying…it's not the worst time to have children.
Unless you want to get into the moral debate of bringing a soul into the world as it's currently constructed, but that's another discussion for another venue!
As far as WWE & the business side of Becky's pregnancy goes, I can see how some arrive at the conclusion that it's a terrible blow to WWE. It's not, though. You can already order your "The Mom" or "The Ma" t-shirt. I'm sure there will be plenty more where that came from. WWE is going to own the wrestling-related maternity clothing market when this is all said & done. I'm sure the onesies & other baby items are in the works too. Tons of money to be made. Becky may get better royalties off this than she has anything else.
As for the women's division, that's an easy problem to solve. Some will claim that WWE can't possibly keep booking a women's division without Becky on top. But as far as I'm concerned, WWE should & will have the same philosophy every team has when a starter is out of commission. Next person up. This is the time for somebody else to shine. For Asuka to establish herself as the dominant woman in the division. For Shayna Baszler or whoever else to insert themselves into the conversation. WWE does not have a lack of female talent, though you might assume so based off of who gets put in certain spots. That NXT division is loaded with women that could make a difference if given the chance. Give them the chance. Next woman up.
One of the major things people were talking about after Friday night's episode of SmackDown was Daniel Bryan's match with Drew Gulak. People liked it! Not exactly surprising since Daniel Bryan is Daniel Bryan, and Drew Gulak is one of the best in-ring workers on worldwide television these days. Well, I should probably stick a past tense on part of that sentence. No, not the part about Daniel Bryan being Daniel Bryan. He still is, as far as I know.
Drew Gulak's contract expired, and Gulak & WWE weren't able to come to terms on a new agreement. So as I write this, Drew Gulak is a free agent. Which would be much more interesting if we lived in a world where we could run independent wrestling shows right now. Drew Gulak would be a bigger boon to the indies than anybody else WWE has released since the pandemic took hold. Sure, there are some guys that could be a bigger draw based off of name, but there isn't anybody I would rate ahead of Gulak on in-ring skills. Drew would draw some easy houses for CZW & CHIKARA with his history with each promotion. Obviously the Wrestle Factory would take him back as a trainer tomorrow. PWG would surely throw whatever money they have at him. He also has some friends in AEW, and as somebody based in America, he would have a lot of value to that promotion right now.
Gulak will have no problem getting work when it's available to him. He has Daniel Bryan's highest possible endorsement. It could be a simple matter of Drew not wanting to travel to Florida during a pandemic. Then again, maybe WWE doesn't realize his value even if everybody else does. Wouldn't be the first time. All I know for sure is that Drew Gulak is great at the art of professional wrestling, and he will make a living at it somewhere. Eventually, once professional wrestling can be a viable living again.
Rachael Ellering also got released from WWE this past week, which seems unfortunate since the Road Warriors Dark Side of the Ring episode aired this past week and reminded people how good Rachael's father Paul is. People talk about how impossible it is to be a face manager, but Precious Paul mastered it while alongside Hawk & Animal. He could also do the obvious heel role, and added credibility to the Authors of Pain during their run in NXT. AOP had Paul in their corner for their first Raw appearance, dismissed him right after that, and also dismissed all of their credibility. Truth is that Paul didn't want to work that main roster schedule (who could blame him?), but it goes to show how much Paul Ellering still adds to a tag team thirty years after the peak of the Road Warriors.
I texted my BFF about how I was surprised that the Roadies episode got a big rating for the series since I thought their story was well-known & I learned nothing new. He made a great point.
"Some episodes they TELL you someone was great or COULD have been great. People KNOW Benoit & the LOD were great."
Sometimes people like me that are inside the bubble need that bit of clarification. I mean, Hawk & Animal still got that Road Warrior pop in 2003 when they made that random comeback for a match with RVD & Kane. They are the most influential tag team of all time. It's hard to imagine anybody being more influential, unless Nick & Matt Jackson influence a ton of brothers to superkick people.
Rachael Ellering has a ton of potential whenever she's healthy. She has the type of talent that can outshine any allegations of "oh you got a push because you're second generation". Here's hoping she gets to realize it in a place that's willing to allow it.
Other Wrestling News
Ohio Valley Wrestling might be leaving the Ohio Valley. WDRB in Louisville reported it first, then everybody else jumped on the wagon last week. Destin, Florida was the rumored spot for OVW's relocation, but there are some other spots in the mix from my understanding. OVW has been an institution in Louisville for over twenty years. Some of those years were as WWE's developmental territory, where John Cena, Brock Lesnar, Dave Batista, Randy Orton and many others learned their craft. TNA came into the mix a couple of years later, and that was around the time I got introduced to Taeler Hendrix. I'm sure some other people were there too, but when you see Taeler you tend to forget about everybody else.
One of my regrets about my initial stint in Louisville is that I didn't get to attend an OVW show. I even traveled along Shepherdsville Road to try & find the venue but I couldn't. It was hidden! At that point I assumed wrestling venues were easy to find. Not so much in that instance. I didn't find the Davis Arena until a trip to the Ville in 2009, and I was amazed at how small & nondescript it was. Looked bigger on TV!
I am told that OVW was doing very well in 2020 up until the pandemic. I understand their itching to get back to business. I also understand my Governor's policy of getting things back into action as safe as possible. These timelines may be different. Maybe Al Snow wants to take his business elsewhere. It's understandable. But as much as I would like to have OVW in my state, I'm not going to rant at Governor Beshear to bump up his timeline to fit the whims & demands of an independent wrestling company. That would be ridiculous. I understand a small business doing whatever it can to survive, and I do have fond memories of OVW from back in the day. If they feel their best course of business is to take things elsewhere, that's their prerogative. I have a lot of respect for what OVW is trying to accomplish right now, but I don't think appeasing them is worth bending rules that are meant to keep citizens safe during a pandemic. Unlike the Governor of Florida, who Al Snow might be a big fan of, I'm not prepared to say that pro wrestlers are essential employees. Especially if OVW is going to draw the types of crowds people tell me they will.
So what I'm saying is if Al Snow thinks that Orlando Valley Wrestling is what he needs to promote, he can go ahead and do that. Some of his people might disagree with that, but that's an argument they can have. All I know is that I'm not going to tell my state's governor what to do, even if that's the order of the day for certain folks.
Plugs!
Thanks for reading! When you gonna make up your mind? When you gonna love you as much as I do? When you gonna make up your mind? Cause things are gonna change so fast…
Steve Cook's Fave Five: November 2021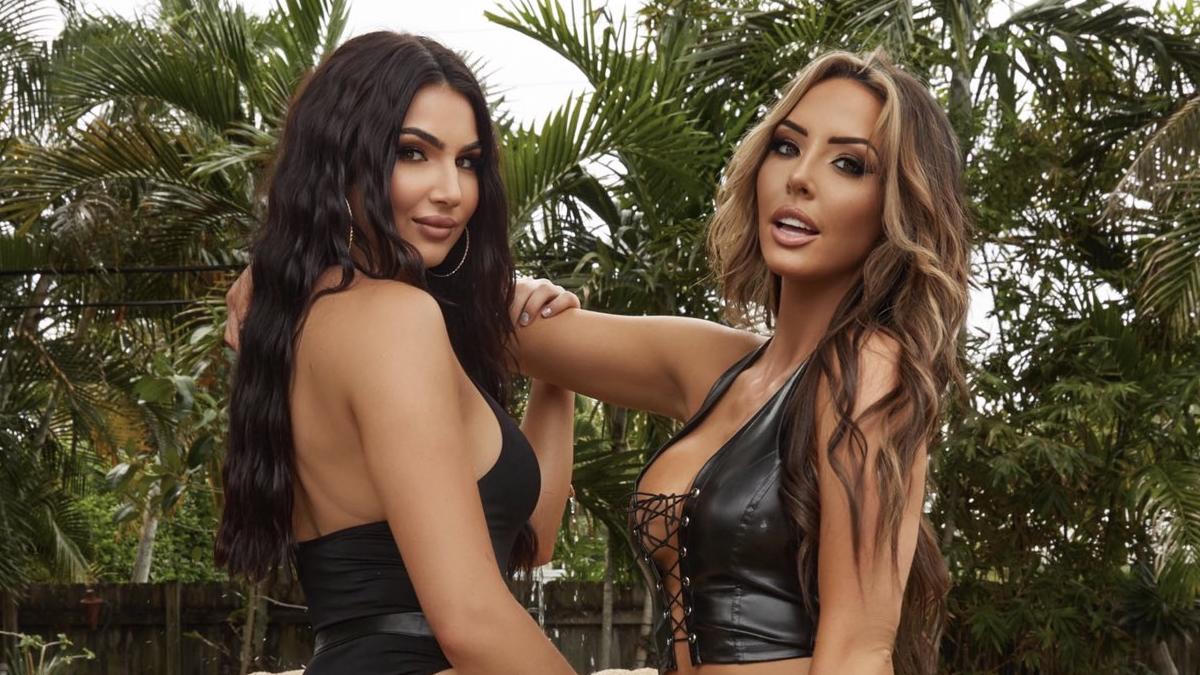 It's Thanksgiving week, and you know what that means!
This is the time we give thanks for our favorite professional wrestlers. And other things, I'm sure. Many of you reading this have other things to be thankful for. I don't know what those are, but I do know which wrestlers I'm thankful for here at this moment. Let's dive into the Fave Five!
5. Eddie Kingston
As somebody that was into the independent wrestling scene back in the mid-2000s, I've been aware of Eddie Kingston's existence for a long time. I've known that the man was a better talker than almost anybody in the wrestling business. I've also known that the man was his own worst enemy, much like Buddy Landell was his own worst enemy back in the 1980s & 90s. If Eddie could somehow find the right place and right time, nothing could hold him back.
This seems like Eddie Kingston's right place & time. He got a spot with AEW, and he kept getting over. His piece with The Player's Tribune got him even more sympathy than he already had. The feud with CM Punk heading into Full Gear was perfect. It got Punk into the state people wanted him in. The match at Full Gear was great, even if Punk ended up winning. The only issue? The feud isn't continuing. But that's AEW. Feuds don't last long unless they're on BTE. Punk & King have already moved onto other things, and we can only hope they get back to each other in a year or two.
4. Bryan Danielson
I know that Bryan's biggest run came when he was the underdog going against The Authority, and many folks took to him as that underdog. I was one of those guys that followed Bryan during his indy career, and his best run came when he was a total dickhead heel in Ring of Honor. Yeah, he was still short or whatever mainstream fans complained about at the time, but he could out-wrestle anybody put in the ring with him, and he was supremely confident about that fact. Not over-confident, supremely confident. He'd tell the referees the rules, because he was the Best in the World.
AEW fans are now getting that side of Bryan Danielson, and fortunately he has the right opponent to do it against. Hangman Adam Page has been accepted as a folk hero by hardcore AEW fans. They won't turn against the Hangman for anybody, even when it's really tempting since Bryan Danielson is a pretty amazing professional wrestler. One of the best I've seen! He's getting to be a total dickhead again while he runs through Page's Dark Order friends, and it's amazing.
He's not lying either. He wrestled the day after he won the WWE Championship at WrestleMania! Bryan Danielson has never lied. Maybe you don't like what he says, but he's always been honest. And the second he mentioned WrestleMania, those hardcore AEW fans were ready to jump on him. Bryan didn't bury WWE like other folks that previously worked for them did. He had his reasons, and this was one of them.
3. The IInspiration
.@CassieLee and @JessicaMcKay are here to iinspire Las Vegas. #TurningPoint pic.twitter.com/oHWOVCtUtv

— IMPACT (@IMPACTWRESTLING) November 21, 2021
I was asked to be part of 411's Fact or Fiction this week, since this week was decided to be the blowoff for a tournament from way too long ago where Len Archibald & myself made it to the finals. Bad news for me, as Len is much better with the written word than I am. 411 readers will sacrifice me at the temple of the Tribal Chief that is Len Archibald. I can't blame them. One of the questions of this particular Fact or Fiction column asks us if underutilized people are better off getting released. Two of the most underutilized people in the history of WWE were Cassie Lee & Jessie McKay. WWE never knew what they had with them. Not the slightest idea. The only time they ever put them over was to spite Bayley & Sasha Banks for reasons. They never followed up on that because they didn't care.
Cassie was supposed to be the breakout single star, except they never followed through with it. Jessie had the personality, and she had the look too but WWE did the best they could to take the look away from her. It was so weird. That's why I'm so happy they found a place to let them be them. Impact Wrestling is a strange place. Certain people find their place there. The IInspiration seem to fit like a glove.
2. Dalton Castle
The Party Peacock was somebody that original Ring of Honor fans would have rejected in an instant. Some will try to tell me I'm wrong about that, but they in fact are wrong. The very first segment on "The Era of Honor Begins" featured the Christopher Street Connection getting squashed by Da Hit Squad because their sort of flamboyance wasn't what ROH was going to be all about. It was 2002, a different time. I remember it well, as I graduated from high school. Way too many things have happened since then and I feel way too damn old.
Dalton Castle would not have been a favorite to original ROH fans in 2002. By the time he came around, he was just what the promotion needed. He had a personality the likes of which hadn't been seen in pro wrestling for quite some time, which was great because the main knock against ROH was that their wrestlers didn't have personality. Dalton Castle was ROH's answer to that criticism. Unfortunately, Dalton's body broke down at the same time he won the company's World Championship. He fought through a broken back to have a reign worthy of the championship, but nearly killed himself in the process.
Castle wasn't the same for a long time afterward. Only recently, we started to see shades of the old Dalton Castle. The man was revitalized by the promise of Television. He wanted to make Ring of Honor the best show on TV, even though he was a very busy man. Very busy. We're lucky to see him when we do. It'll be interesting to see what happens with him now that Ring of Honor is letting their people go. If he's back to being the Dalton Castle we remember from a few years ago, the sky's the limit. Any company would be lucky to have his talent & personality.
1. Cora Jade
I realize that I am in the minority of people around here when it comes to NXT 2.0. I can't really say it's a good wrestling show, but I do find it interesting. You have to know a little bit about my rasslin fan background. I ended up in Louisville during the time when Ohio Valley Wrestling was WWE's developmental territory. While I never got the chance to attend a show at Davis Arena until years afterward, I enjoyed getting to watch the future stars of WWE on television learning their craft before they made it to Raw or SmackDown. Some were really good in the ring. Some were not. But it was all interesting to me.
Here in 2021, I have more interest in seeing the people that WWE thinks is going to be their future than seeing people I saw in Ring of Honor more than ten years ago having great matches just like they did in Ring of Honor more than ten years ago and having no chance of making it any bigger than "NXT TakeOver main eventer". Which is fine if you're into that kind of thing. Me…not so much.
I'm looking for the next big thing. Always have been, always will be. So when I take a look at Cora Jade, the youngest person under WWE contract, I see the potential. I see her work against Mandy Rose, who WWE wants to be the next big thing. I see Cora Jade get over, and I see the future, which is Cora Jade. People will try to tell me I'm wrong. They'll be proven wrong eventually, but since they're a lot louder, followers will act like the fools were right all along, even though they had the wrong opinions back in the day. That's America for ya.
News From Cook's Corner 11.22.21: Happy Eggsgiving
A few shows, some big news, and some more releases. This week had everything! For better or worse… – and Cook gives you the lowdown!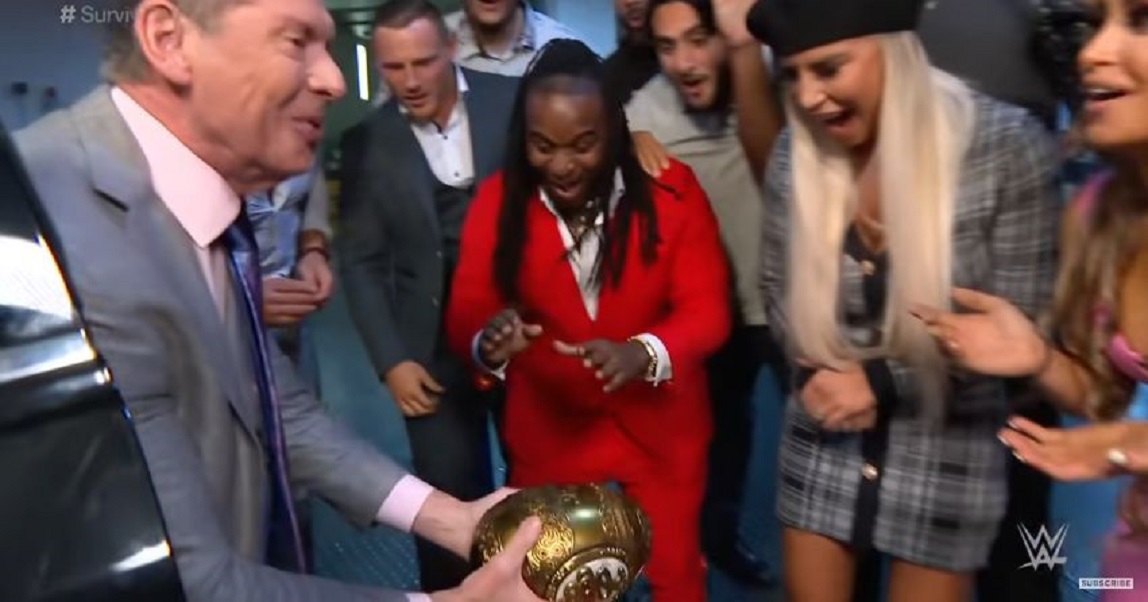 Hi, hello & welcome to News From Cook's Corner! This is the week where we think about all of the things we're thankful for. So I might actually do a Fave Five this week, considering the annual Thanksgiving column was the inspiration for the gimmick anyway! Gonna be a pretty busy week though, so we'll see how that goes.
Before you gorge yourself on turkey, here's the latest going on in the rasslin world…
More WWE Releases!
There's a pretty good chance that this will become a regular section of the ol' column. Eighty wrestlers have been released by WWE during 2021, with one (Samoa Joe. Remember him?) being rehired. Let's put this in perspective for a minute, as looking at the numbers can explain a lot of what's going on here.
Raw currently has forty-three wrestlers. SmackDown has thirty-six. NXT has forty-one male wrestlers & twenty-one female wrestlers. NXT UK has forty-three wrestlers. Wikipedia lists four wrestlers under 205 Live, six wrestlers as free agents, then twenty-two wrestlers as Performance Center trainees. If I had to guess, Wikipedia doesn't have a complete list of Performance Center trainees, so we really have no idea how many people are still hiding there. I seem to recall Nick Khan talking about signing a bunch of people when he was doing that media tour around SummerSlam.
The point I'm trying to make is that WWE has a ton of people under contract and really doesn't have that many spots. Most of those people listed under Raw & SmackDown haven't done much of anything in quite some time. The NXT & NXT UK rosters are freaking immense, and NXT is where a lot of the recent cuts have come from. There are going to be more people coming in, therefore there will be more cuts. It's just best to accept this now instead of getting all sad & depressed every time it happens over the next few months or however long we have before Nick Khan engineers a sale. Don't spin this as me being happy about people getting canned, I'm just saying "it is what it is".
So who was it this time?
A few of them were connected to the previous releases. John Morrison would be the longest tenured wrestler of this batch, considering his wife (known as Franky Monet on NXT & Taya Valkyrie elsewhere) was part of the last crop of releases this wasn't as big of a surprise as one may think. Kind of a dick move from WWE since they'd just moved from California to Florida to facilitate her training at the Performance Center. Other people will have to learn from these events. Johnny has been more entertaining during his stints outside of WWE than he has been in WWE, so I think he'll do just fine.
It's beautiful that in kayfabe, Jinder & Shanky released a diss track so hard and so fire that it caused Hit Row to never show their faces again in embarrassment.

— Toru Yano Fan Account (@ToruYanoFanAcct) November 22, 2021
Remember when B-Fab was released and everybody thought it was kind of random to get rid of one of Hit Row's members right after they debuted on SmackDown? Now they're all gone. Isaiah "Swerve" Scott had been a featured act in NXT and was a top star in the indies before signing with WWE. Ashante thee Adnois was fairly new but had potential, and then there's Top Dolla. This seems to come down to Top Dolla rubbing people the wrong way, including burying colleagues on social media & complaining to management about B-Fab's dismissal.
It's easy to understand why Top Dolla might have gotten a big head & thought his opinions mattered. He was featured on the Most Wanted Treasures show before ever appearing on NXT, so he was obviously a favorite of Paul Levesque's. He also became the featured member of Hit Row upon their arrival on SmackDown, as his 6'5 330 pound frame played better with main roster decision makers than Swerve Scott's lack of size. Dude moves pretty well for his size too, so there's some potential there. Apparently he didn't show enough potential to make up for whatever headaches he was causing, and the other two guys didn't have enough appeal without him.
It's tough, because I like it when people cause trouble backstage & stand up for themselves. Gives me more to write about here. However, I can't recommend such things in today's WWE. They're looking for excuses to fire anybody. Oh, and I also wouldn't recommend talking smack about the competition's executive vice presidents like Top Dolla did either. Maybe it'll impress Tony Khan, who knows.
Tegan Nox's NXT tenure had more ups & downs than anybody else's, I'd figure. Whenever she was about to get a push, she tore her knee up. They kept her around though, and finally moved her up to the main roster in July. She was placed in a team with Shotzi and they beat the Women's Tag Team Champions multiple times, but never got a title shot. Then they got split in the draft, and Nox never even made an appearance on Raw. I don't have any clue what happened other than somebody wasn't impressed with Nox for some reason. Seemed like a solid talent to me, but I'm just a dork with a column.
Drake Maverick was released back in April 2020, but was kept around to work the NXT Cruiserweight Championship Tournament and ended up getting his job back due to popular appeal. Of course, he didn't do a damn thing of note before getting released again, but I think we expected that. Got an extra year & a half of paychecks though, so there's that. Seems like a nice bloke, he'll land on his feet.
Shane Thorne disappeared from television once Retribution split up. He did a couple of dark matches recently with a Outback Jack-style Aussie gimmick, but nothing came of it. One would expect him to re-form the TMDK tag team with Mikey Nicholls at the earliest possible opportunity.
Jaxson Ryker was the final name of the list, and was another one that hadn't done anything notable in awhile. He did outlast his fellow Forgotten Sons in the company, but did not outlast his tag team partner after that group split, Elias. Ryker got some heat back in 2020 when he tweeted political views that his boss agreed with, but it turns out that was the most attention he ever got while working for WWE. How bout that.
We'll be back with more releases soon enough, I'm guessing. Again, we're not celebrating these things, but we're not going to act shocked either. As people have told me, it's the wrestling "business".
Did anything interesting happen at Survivor Series?
.@VinceMcMahon has ARRIVED at #SurvivorSeries! pic.twitter.com/EZd2hzStUH

— WWE (@WWE) November 22, 2021
Becky Lynch beat Charlotte Flair by holding the ropes on a roll-up. In fairness, Charlotte tried to do it first. Also in fairness, it was the same referee that Charlotte took issue with and beat up back in April, so she probably should have seen it coming. Who says WWE doesn't do long-term storytelling? Prior to the show, Fightful reported the match order, which had this as the main event and everything else in the reverse of which it happened. It's a good thing Fightful got some egg on their face, as this sure wouldn't have worked as the finish of the event.
Seth Rollins was the sole survivor in the Men's Survivor Series Elimination Match, because he needed the win. Of note here was Austin Theory having a pretty long run in the match, Kevin Owens walking out on his team like he was Bad News Brown, and Drew McIntyre & Bobby Lashley doing a double countout spot because they didn't need to lose.
Omos won the Rock 25th Anniversary battle royal, eliminating twelve people in the process. My takeaway from the match was they were trying to make Omos a star. Then I realized the the match was for Pizza Hut pizza, like how kids read books in school so they can win the Book It contest and get a class pizza party, I guess. I'm confused. How does The Rock feel about Pizza Hut? Never mind, one of the few things worse than political conversation is pizza conversation. If we go down this road we have to talk about pineapples and various cities' styles of pizza, and I just don't care about all that.
RK-Bro beat the Usos, and I think I'm the only person that doesn't go completely crazy whenever Randy Orton does an RKO. We know he's going to do it in a weird spot. It's been a thing for like a decade now. Maybe I'm just jealous of these people that are able to react like they saw something for the first time evry time. In any event, Randy Orton has now wrestled more WWE PPV matches than anybody in the history of the universe.
Bianca Belair was the sole survivor of the Women's Survivor Series Elimination Match. I thought the crowd was a little harsh, but it was a pretty sloppy piece of business & the booking was hella questionable. At least Bianca got to win.
Roman Reigns beat Big E to become the Universal Ultra Mega Champion of the Galaxy. Dude needs a few more nicknames so I'm trying to help him out. Big E got to do a big things, but we all knew what was going down here. Seems to hurt the drama factor to me. I may be wrong though, saw a bunch of people online calling it the best thing they ever saw. So what do I know?
The Rock didn't show up. Apparently I was supposed to expect him to? People sure seemed mad about it.
The big tease for Monday night? Oh, this is one for the books. Vince McMahon got a Cleopatra Egg from The Rock, apparently part of his Netflix movie. Allegedly worth $100 million. Somebody stole it. All the WWE Superstars get to go to Raw tomorrow night so Adam Pearce can question them about it. If this doesn't equal a record rating, I don't know what will.
To answer my question of whether or not anything interesting happened at Survivor Series…I'd lean towards no, but it wasn't an awful show or anything.
Kenny off of TripleMania Regia?
Kenny Omega might have lost his AEW & Impact Championships fairly recently, but he still has the AAA Megachampionship to his name. Omega was scheduled to defend that title against El Hijo del Vikingo at the upcoming TripleMania Regia event in Monterrey, but Dave Meltzer reports that the champion will be pulling out of the event due to upcoming surgeries.
Yep, surgeries. Kenny has a torn labrum, an abdominal hernia, a bad knee, and a septum issue as well. He's been working through the pain for awhile now, and is expected to be out at least through February. Seriously though, if anybody deserves some time off it's Kenny Omega. Dude has put the work in, whether you like him or not. It'll also give him some added time to focus on the AEW video games division.
New Japan & NOAH Working Together
NJPW v NOAH at Wrestle Kingdom January 8 pic.twitter.com/X8eqsnMDcd

— Super J-Cast (@thesuperjcast) November 20, 2021
Last week in this column, I wondered why New Japan was holding three different Wrestle Kingdom events, including one in Yokohama on January 8 that didn't have a fun IWGP Heavyweight Championship match announced for it yet. Turns out that the January 8 show will be a cross-promotional effort also involving Pro Wrestling NOAH. New Japan is reportedly planning on running a number of cross-promotional events in 2021 as part of celebrating the company's 50th anniversary. DDT, All Japan & Dragon Gate have apparently talked with NJPW about participating.
These reports indicate to me that NJPW isn't exactly bullish on the idea of borders being opened up anytime soon. It's good news for Japanese wrestling fans though, and will help New Japan fill some cards. It'll be fun to see Keiji Mutoh back in a New Japan ring, won't it?
Well, that's all we have time for this week. Thanks for reading, and until next time, keep your stick on the ice.