News From Cook's Corner 5.18.20: THE MA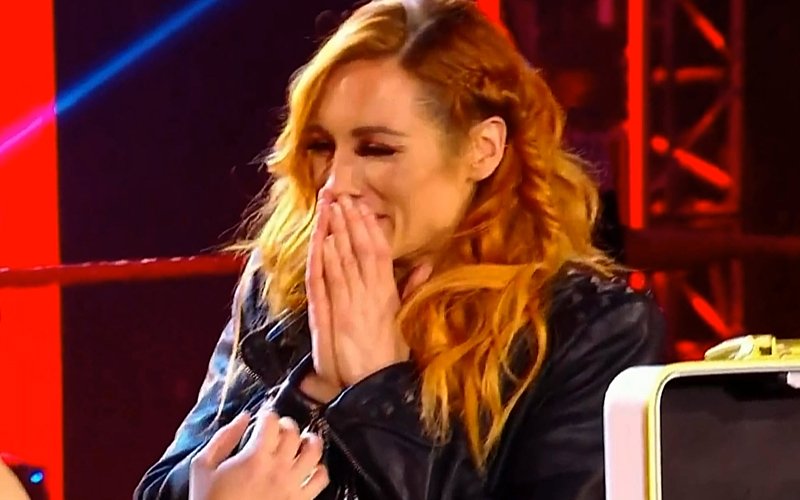 Hi, hello & welcome to News From Cook's Corner!
You know what bugs me more than anything else these days? More than the pandemic, more than the lack of sports telling me what the day is? The fact that the weather is so utterly random now. We used to have seasons. A few months would be cold. The few months after would work us up to summer, when things would be terribly hot. We don't get that now. Now, the weather is pretty much the same all year, with some 20 degree swings here & there.
That's what bugs me. Even if we didn't have a pandemic, the weather would be basically the same all year. It's not great. I like variety, some snow in the winter, some changing leaves in autumn, the basic feeling of spring…we don't get that now. All we get is a bunch of 90 degree days in summer. That's the only different season we get now. But global warming isn't a thing, they tell me. Global warming & pandemics aren't a thing, they say.
Let's get to the wrestling news before I dare offend somebody.
WWE News
The biggest news to come out of WWE last week was Becky Lynch's announcement that she's pregnant. She presented Money in the Bank briefcase winner Asuka with the Raw Women's Championship on Raw. To the best of my knowledge, it's the first time that a wrestler has vacated a championship due to maternity leave. There's nothing to really say about it other than "Congratulations & best of luck!", right? I guess you could go on a thirty minute diatribe with opinions from the 1950s about how she should have waited to get pregnant until after she retired, or how she killed the business by being happy about being pregnant, or how Vince McMahon should have pregnancy clauses in contracts, but who would do something silly like that?
Certainly not this Kentuckian.
If you ask me, now is the perfect time for lady wrestlers who are thinking about motherhood to get on that. Even if we're re-opening the American economy and thinking positive thoughts about how everything's going to get back to normal, there's no guarantee that actually happens. At the very least, sporting/entertainment events are going to be drastically different for quite awhile. I would like to think we'll see crowds of thousands of people attending wrestling shows sometime in 2020, but that's going to require a dramatic change for the better. Who even knows when independent shows will be a thing again? Listen, taking life advice from me is as bad as taking it from those TV doctors that act like they have the answers, but I'm just saying…it's not the worst time to have children.
Unless you want to get into the moral debate of bringing a soul into the world as it's currently constructed, but that's another discussion for another venue!
As far as WWE & the business side of Becky's pregnancy goes, I can see how some arrive at the conclusion that it's a terrible blow to WWE. It's not, though. You can already order your "The Mom" or "The Ma" t-shirt. I'm sure there will be plenty more where that came from. WWE is going to own the wrestling-related maternity clothing market when this is all said & done. I'm sure the onesies & other baby items are in the works too. Tons of money to be made. Becky may get better royalties off this than she has anything else.
As for the women's division, that's an easy problem to solve. Some will claim that WWE can't possibly keep booking a women's division without Becky on top. But as far as I'm concerned, WWE should & will have the same philosophy every team has when a starter is out of commission. Next person up. This is the time for somebody else to shine. For Asuka to establish herself as the dominant woman in the division. For Shayna Baszler or whoever else to insert themselves into the conversation. WWE does not have a lack of female talent, though you might assume so based off of who gets put in certain spots. That NXT division is loaded with women that could make a difference if given the chance. Give them the chance. Next woman up.
One of the major things people were talking about after Friday night's episode of SmackDown was Daniel Bryan's match with Drew Gulak. People liked it! Not exactly surprising since Daniel Bryan is Daniel Bryan, and Drew Gulak is one of the best in-ring workers on worldwide television these days. Well, I should probably stick a past tense on part of that sentence. No, not the part about Daniel Bryan being Daniel Bryan. He still is, as far as I know.
Drew Gulak's contract expired, and Gulak & WWE weren't able to come to terms on a new agreement. So as I write this, Drew Gulak is a free agent. Which would be much more interesting if we lived in a world where we could run independent wrestling shows right now. Drew Gulak would be a bigger boon to the indies than anybody else WWE has released since the pandemic took hold. Sure, there are some guys that could be a bigger draw based off of name, but there isn't anybody I would rate ahead of Gulak on in-ring skills. Drew would draw some easy houses for CZW & CHIKARA with his history with each promotion. Obviously the Wrestle Factory would take him back as a trainer tomorrow. PWG would surely throw whatever money they have at him. He also has some friends in AEW, and as somebody based in America, he would have a lot of value to that promotion right now.
Gulak will have no problem getting work when it's available to him. He has Daniel Bryan's highest possible endorsement. It could be a simple matter of Drew not wanting to travel to Florida during a pandemic. Then again, maybe WWE doesn't realize his value even if everybody else does. Wouldn't be the first time. All I know for sure is that Drew Gulak is great at the art of professional wrestling, and he will make a living at it somewhere. Eventually, once professional wrestling can be a viable living again.
Rachael Ellering also got released from WWE this past week, which seems unfortunate since the Road Warriors Dark Side of the Ring episode aired this past week and reminded people how good Rachael's father Paul is. People talk about how impossible it is to be a face manager, but Precious Paul mastered it while alongside Hawk & Animal. He could also do the obvious heel role, and added credibility to the Authors of Pain during their run in NXT. AOP had Paul in their corner for their first Raw appearance, dismissed him right after that, and also dismissed all of their credibility. Truth is that Paul didn't want to work that main roster schedule (who could blame him?), but it goes to show how much Paul Ellering still adds to a tag team thirty years after the peak of the Road Warriors.
I texted my BFF about how I was surprised that the Roadies episode got a big rating for the series since I thought their story was well-known & I learned nothing new. He made a great point.
"Some episodes they TELL you someone was great or COULD have been great. People KNOW Benoit & the LOD were great."
Sometimes people like me that are inside the bubble need that bit of clarification. I mean, Hawk & Animal still got that Road Warrior pop in 2003 when they made that random comeback for a match with RVD & Kane. They are the most influential tag team of all time. It's hard to imagine anybody being more influential, unless Nick & Matt Jackson influence a ton of brothers to superkick people.
Rachael Ellering has a ton of potential whenever she's healthy. She has the type of talent that can outshine any allegations of "oh you got a push because you're second generation". Here's hoping she gets to realize it in a place that's willing to allow it.
Other Wrestling News
Ohio Valley Wrestling might be leaving the Ohio Valley. WDRB in Louisville reported it first, then everybody else jumped on the wagon last week. Destin, Florida was the rumored spot for OVW's relocation, but there are some other spots in the mix from my understanding. OVW has been an institution in Louisville for over twenty years. Some of those years were as WWE's developmental territory, where John Cena, Brock Lesnar, Dave Batista, Randy Orton and many others learned their craft. TNA came into the mix a couple of years later, and that was around the time I got introduced to Taeler Hendrix. I'm sure some other people were there too, but when you see Taeler you tend to forget about everybody else.
One of my regrets about my initial stint in Louisville is that I didn't get to attend an OVW show. I even traveled along Shepherdsville Road to try & find the venue but I couldn't. It was hidden! At that point I assumed wrestling venues were easy to find. Not so much in that instance. I didn't find the Davis Arena until a trip to the Ville in 2009, and I was amazed at how small & nondescript it was. Looked bigger on TV!
I am told that OVW was doing very well in 2020 up until the pandemic. I understand their itching to get back to business. I also understand my Governor's policy of getting things back into action as safe as possible. These timelines may be different. Maybe Al Snow wants to take his business elsewhere. It's understandable. But as much as I would like to have OVW in my state, I'm not going to rant at Governor Beshear to bump up his timeline to fit the whims & demands of an independent wrestling company. That would be ridiculous. I understand a small business doing whatever it can to survive, and I do have fond memories of OVW from back in the day. If they feel their best course of business is to take things elsewhere, that's their prerogative. I have a lot of respect for what OVW is trying to accomplish right now, but I don't think appeasing them is worth bending rules that are meant to keep citizens safe during a pandemic. Unlike the Governor of Florida, who Al Snow might be a big fan of, I'm not prepared to say that pro wrestlers are essential employees. Especially if OVW is going to draw the types of crowds people tell me they will.
So what I'm saying is if Al Snow thinks that Orlando Valley Wrestling is what he needs to promote, he can go ahead and do that. Some of his people might disagree with that, but that's an argument they can have. All I know is that I'm not going to tell my state's governor what to do, even if that's the order of the day for certain folks.
Plugs!
Thanks for reading! When you gonna make up your mind? When you gonna love you as much as I do? When you gonna make up your mind? Cause things are gonna change so fast…