NOAH WEEKLY NEWSLETTER VOL.82 ~ 3RD MAY 2020
Hisame breaks down the first of the NOAH empty arena showcases and some wrestler health updates!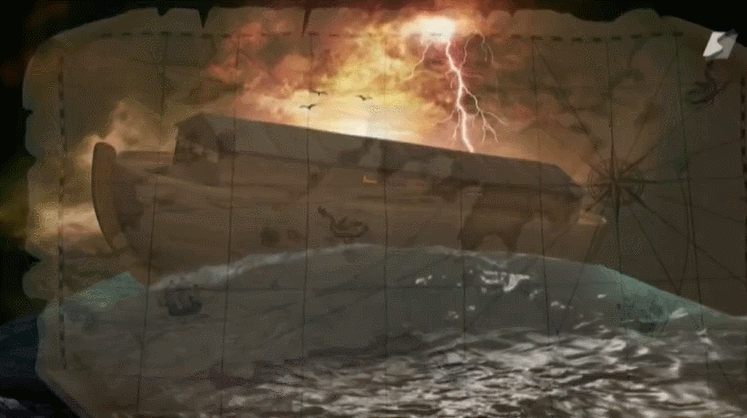 Hisame breaks down the first of the NOAH empty arena showcases and some wrestler health updates!
NOAH "STAY TOGETHER" ~ SHOWDOWN, THE SUGIURA ARMY VS KONGOH
NOAH held the first of their three TV shows (i.e. empty arena shows) on the 3rd May 2020, which was as the title says, The Sugiura Army vs Kongoh.
The main event was a six man elimination match, with the matches preceding it being singles which pit the two sides against each other.
Hajime Ohara defeated Nio via submission (14 minutes 39 seconds)
Hao picked up his first NOAH win by defeating Seiki Yoshioka (12 minutes, 9 seconds)
Kazushi Sakuraba defeated Yoshiki Inamura via submission (8 minutes, 12 seconds)
Kenoh defeated NOSAWA Rongai via PFS (11 minutes, 26 seconds)
Masa Kitamiya and Rene Dupree came to a time limit draw (20 minutes)
Takashi Sugiura defeated Manabu Soya (16 minutes, 4 seconds)
After an interval, the two teams came out to the ring, and Sugiura took the opportunity to complain about Kongoh not wearing any kind of protective clothing.
Masa Kitamiya really seemed to have bloomed in this event, and not only in the match against Rene Dupree. He and Sugiura took advantage of the saying that you can "do things in an empty arena, that you cannot do in front of live audience" saying to repeatedly bounce off the ropes in an attempt to knock each other down. Sugiura did eventually win this via an elbow, but Kitamiya got up immediately and knocked him down.
Sugiura is realising that Kitamiya is becoming more of a threat.
Seiki Yoshioka is smaller and lighter than most of the opponents that Kitamiya and Inamura pick up and throw during their matches, and you could tell that his weight meant nothing to either of them.
Manabu Soya took out The Sugiura Army juniors, which meant they had to be rescued by him. His clothesline on NOSAWA looked as if it was going to tear his head off.
Rene Dupree is like The Sugiura Army's own Nakajima when it comes to having an evil smile in the ring.
With all other opponents eliminated, the match came down to Kenoh and Kazushi Sakuraba. They were well matched, both coming from martial arts backgrounds, Kenoh from Nippon Kempo and Sakuraba from MMA, and they started with several stiff kicks. Sakuraba used psychological wrestling on Kenoh, but it was Kenoh who reversed the chokehold and got the win.
When The Sugiura Army had slunk off (Sugiura looked fed up), Kenoh turned to the cameras and spoke, saying that NOAH would not stop, Kongoh would not stop, so "all you assholes" should keep an eye on NOAH and specifically Kongoh from now on, which was alive.
NEWS
Go Shiozaki undergoes appendicitis surgery
Go Shiozaki underwent an emergency operation for acute appendicitis this past week. He has since been discharged from hospital and is recovering at home, but due to the increased risk of infection due to the Coronavirus, he has had to miss out on the NOAH events this month. Shiozaki sent a message to fans saying, " "I was discharged from the hospital after surgery for acute appendicitis, but considering the important risk of infection, I will be out for about a month. I will not be able to meet everyone for a while, but NOAH's fight will continue. Enjoy NOAH's wrestling at home! I will completely heal and return, so please wait until then! I am NOAH, WE are NOAH".
PKDX Wrestlers voted by wrestlers series 
"Who Is The Most Powerful" (1st Yoshiki Inamura, 2nd Go Shiozaki, 3rd Masa Kitamiya)
"Who Has The Best Body" (1st Takashi Sugiura, 2nd Masa Kitamiya, joint 3rd YO-HEY & MASA Kitamiya)
Scramble Histories
Shuhei Taniguchi vs Bison Smith 
YO-HEY vs Masao Inoue 
Atsushi Kotoge vs Super Crazy 
Ricky Marvin vs Mohammed Yone 
ELSEWHERE IN NOAH
~ Tadasuke said a fan showed up at the NOAH TV tapings during Global Tag League, and waited outside for autographs.
~ Kinya Okada was the star of a TV show called "Knight Scoop, Detective" (alongside Katsuhiko Nakajima and Shuhei Taniguchi) where a girl came to the dojo looking for her brother who she had not spoken to for years. The brother turned out to be Kinya Okada, and Nakajima naturally ruined the moment by getting in the ring and pointing and laughing.
CURRENT CHAMPIONS
THIS WEEK IN NOAH
Saturday 9th: (broadcast on DDT Universe)
Sunday 10th: Muta Fantasia (ABEMA*)
Further information about the two upcoming NOAH shows can be found here
ABEMA temporarily removed the VPN and region coding on the last NOAH show ad made it available to be viewed free and worldwide. It is hoped that they will do it again for the "Muta Fantasia", and any upcoming shows during the Coronavirus epidemic. However if you do not have a working VPN and a subscription, you will need to catch the show live to be able to view it as ABEMA took the show down for free viewing afterwards.
LINKS
Dialogue between Yoshihiro Takayama & Takashi Sugiura
"Magical Immortality" reacts to the appearance of The Great Muta on the Noah Mat
Please tell me about wrestling that is not just in the ring, interview with Mitsuharu Misawa 
Sugiura wears protective clothing to train, self restraint with contact with people and at night
Fist of Youth "Overcoming Many Difficulties" Interview with Kenta Kobashi (Part 3) 
Kongoh's Kenoh shows his presence in the fight against The Sugiura Army
Picture credit: PKDX
Ark Gif: Samurai TV
Knight Scoop Gif: ABC Broadcasting