NOAH WEEKLY NEWSLETTER VOL.83 ~ 10TH MAY 2020
Some pretty big things happened this week! Title changes, betrayal and new alliances! Hisame breaks down all the NOAH news!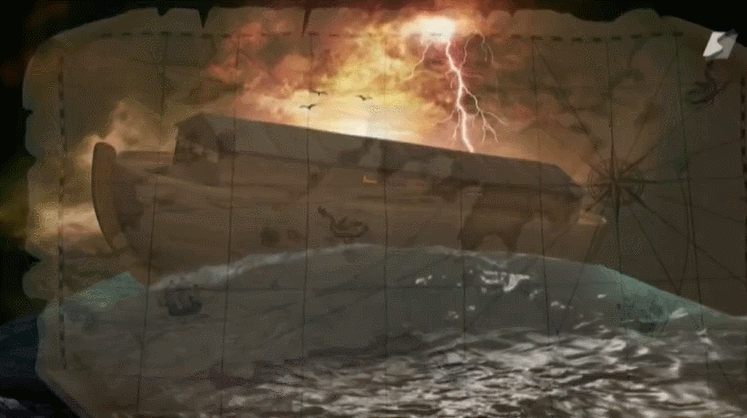 Some pretty big things happened this week! Title changes, betrayal and new alliances! Hisame breaks down all the NOAH news!
NEWS
KATSUHIKO NAKAJIMA, NEW GHC NATIONAL CHAMPION
Katsuhiko Nakajima became the 2nd GHC National Champion when he defeated Takashi Sugiura for the belt at "NOAH STAY TOGETHER: Sugiura vs Nakajima".
Katsuhiko Nakajima came out with the usual smirk, and started winding Sugiura up right from the start. Nakajima got his comeuppance after "The Shutter Chance" when Sugiura took out Nakajima's biggest and main weapons, his legs, attacking his knee and wrapping them round the steel barrier and working on his knee throughout the match, Nakajima sold this well, limping and often smacking it to try and get the feeling back into it.
Stiff match as was expected, and although Nakajima's cockiness caught up with him at times, it did not cost him the match as it has done in the past. This is something Nakajima seems to have realised now, but in any case he and Sugiura know each other very well due to past title matches and Sugiura watching Nakajima grow up partially in NOAH.
As part of his taking Nakajima down, Sugiura locked in the dreaded ankle lock twice, with Nakajima managing to make it to the ropes the first time. The second time, Sugi dragged him back so Nakajima had to resort to punches until he let him go, despite Sugiura tightening the hold. Nakajima even grabbed hold of the ref at one point.
The end came in sequence; Nakajima with a massive kick on Sugiura when he went for the Olympic slam, and I mean massive, Sugiura crumpled to the mat. When he revived he was groggy, so Nakajima followed this up with further stiff kicks and the terrible soccer ball kicks which echoed around the arena.
Not enough for the pin, Sugi kicked out and went for the neck choke when Nakajima went for the Vertical Spike. Nakajima locked it in, but Sugi still kicked out.
Second ankle lock, followed by a slap war. Nakajima got the upper hand, and with a big Cheshire Cat grin hit the Vertical Spike with a long hang time.

Nakajima sat staring at the belt when it was offered to him by the referee, and he didn't take it for a few moments. I half feared that he was going to throw it out of the ring like the W-1 belt, but Nakajima has an analytical mathematical brain, and he just wanted to think about it and what he was going to say and do. When he did take the belt, he put it down on the mat, sat down behind it, propped it up and then spoke on the microphone. He said that this belt opened up a chapter two and a new phase, and he could not wait to consider the possibilities that this belt would bring. Naturally, his first message on social media was to Go Shiozaki. Now they had two singles belts, were two singles champions, and they could stand together side by side.
"FULL THROTTLE"
After their tag match on the 10th May 2020, Atsushi Kotoge turned on Kotaro Suzuki, headbutting him when they went to shake hands, and then hitting him with the Killswitch. Speaking on the microphone Kotoge told Kotaro that he wasn't going to be in STINGER with HAYATA, no one had even told him about it (see below), and neither had anyone even told him that STINGER had gotten back together. He then turned to Hajime Ohara and Seiki Yoshioka, and asked them if he could join The Sugiura Army.
NOSAWA Rongai appeared out of thin air, and said that Kotoge looked "too shady" to be in The Sugiura Army (this coming from a man who no one will sit next to on the train), and was attacked by Yoshioka, who knocked him out with a kick. The three of them then banded together, after some hesitation by Hajime Ohara, and then posed triumphantly on Kotaro and NOSAWA, who were lying in the ring. Backstage, Atsushi Kotoge announced their team name "FULL THROTTLE" and said they would breathe new life into the NOAH juniors.
HAYATA BETRAYS RATELS, JOINS STINGER
The long suspected and half forgotten mystery of HAYATA shaking hands with Yoshinari Ogawa after dropping the belt to him in January 2020, was revealed when HAYATA &YO-HEY defended the GHC Junior Heavyweight Tag belts on 9th May against Kotaro Suzuki & Yoshinari Ogawa. HAYATA turned on YO-HEY during the match, and in the process vacated the tag belts by saying "Belt…return" and walking off with STINGER after a ring brawl which caused a no contest when Ogawa kicked the ref. Tadasuke grabbed the mic and screamed after them that he and YO-HEY would challenge them for the belts. Title match was set for "Muta Fantasia", the next day on the 10th May.
Backstage, Ogawa gave no information as to why HAYATA had chosen to betray RATELS (and lets face it, HAYATA is never going to say it either), but RATELS themselves were in shock. Tadasuke and Harada were angry, with YO-HEY in shock at being betrayed by "Wife" and said they were getting a divorce.
On the 10th May, YO-HEY was not his usual bouncy self in the match, although HAYATA seemed more cold and sadistic than usual, but this time towards YO-HEY, even throwing him into a wall at one point. As soon as the bell rang, YO-HEY & Tadasuke attacked, and as the brawl went outside the ring, it led to a no contest. At the request of YO-HEY & Tadasuke, the match was restarted, but after several near heart in mouth pinfalls, HAYATA pinned YO-HEY for the belts.


There was confusion in the ring afterwards, as Atsushi Kotoge, Hajime Ohara and Seike Yoshioka got into the ring, and everyone started squaring up to each other and shoving each other (Kotaro snatched Kotoge's hat off of his head at one point, and YO-HEY was clinging on to HAYATA'S leg), then the rapidly changed junior division withdrew into their three separate units and stared at each other. Harada, glaring daggers at HAYATA, was one of the last to leave.
Backstage Daisuke Harada said they would no longer be calling themselves RATELS. HAYATA had betrayed them one too many times now, and he would never be allowed back.
KENDO KASHIN
NOSAWA Rongai announced that The Sugiura Army were cutting Kazuyashi Fujita (no one can get hold of him), Dick Togo, KAZMA SAKAMOTO, Hideki "Shrek"Sekine and Hideki Suzuki from the unit temporarily, but he had recruited into it Kendo Kashin. Knowing that Sugiura "The Boss" had told him repeatedly, no more members, NOSAWA knew he had to bide his time and chose an appropriate moment to tell him.
Sensibly, NOSAWA did not bring up the matter after Sugiura had lost the belt to Katsuhiko Nakajima, but rather the next day after the Sugiura Army had defeated Kongoh (Nio and Yoshiki Inamura). Sugiura listened to his list of people that had cut, but he wasn't too pleased at a new member.
Rene Dupree saved the situation by suggesting that everyone go out for beer.

EVENT RECAPS & POST MATCH PROMOS
Post match promos: 3rd May – "SHOWDOWN, The Sugiura Army vs Kongoh"
Event recap: 9th May – "Sugiura vs Nakajima"
Post match promos: 9th May – "Sugiura vs Nakajima"
Event recap: 10th May – "Muta Fantasia"
You can watch "Muta Fantasia" and past events free and worldwide for the next seven days from the time of writing (10th May) for the next seven days on ABEMA.
SCRAMBLE HISTORIES
Toshiaki Kawada vs Akitoshi Saito
Kotaro Suzuki vs Takeshi Rikio
Kaito Kiyomiya vs Seiya Morohashi


ELSEWHERE IN NOAH
~ Tadasuke's latest drunken Instagram video ended with him singing Anime songs, and then passing out drunk with the feed still playing. YO-HEY turned up to laugh at him, and Naomichi Marufuji asked "What is that noise?" It was Tadasuke's air con that kept on shorting out when it sped up. Despite Tadasuke doing nothing but snore, people kept tuning in to watch. Tadasuke has promised another drunken Instagram, especially in light of HAYATA;S betrayal.
~ After being rushed to hospital with acute appendicitis, which has kept him off the recent NOAH shows (and probably will until June), Go Shiozaki has gone back to doing some light weight training, and as the weather is good, it is outside in his outdoor gym.
~ Naomichi Marufuji's incarnation "Magical Immortality" (in Japanese the Hiragana spell out "MA RU FU JI") debuted on May 10th at "Muta Fantasia"." He is a black and white demon. Great Muta was excited and said that he had "found a friend" in the NOAH ring, so this probably means that he will be back.
~ Kenoh has sworn to make the NOAH GHC Twitter pay, as he thought their apology for messing up the Kanji in a word that he likes to say and changing the meaning, was sarcastic (thanks to Metal NOAH for explaining this one).
CURRENT CHAMPIONS
THIS WEEK IN NOAH
Monday 11th May: Kenoh will be appearing for Samurai TV in their "Samurai Archives" series (expect to see him talk about his matches in Michinoku Pro, and his obsession, Kaito Kiyomiya after footage plays of both)
Wednesday 13th May: Hajime Ohara debut anniversary (2004)
Thursday 14th May: Go Shiozaki is doing an online merchandise signing session on the official NOAH YouTube channel (18.00 JST). Kinya Okada will assist him, and says he will do his best to look after Shiozaki.



UPCOMING EVENTS
NOAH have announced two further TV match events in May (24th & 31st), called "New Hope" These will most likely broadcast via ABEMA, and hopefully be free for all to view.
The events will be mainly the younger roster, Kenoh naturally isn't pleased as it seems to centre on Kiyomiya, who "isn't champion anymore".
LINKS
"Front teeth disappear"…fan uproar.."Wanderer" Manabu Soya's head on match with Takashi Sugiura
"Ideal belt for me" Katsuhiko Nakajima on the National Championship
"Now Noah can take the lead again" ~ continuing the empty arena, and the true intention of Noah's rebel, Kenoh
Yoshinari Ogawa, "A lonely technician born from solitude and hardship"
"A Resident in The Demon World, in which immortal blood flows" ~ Interview with Naomichi Marufuji regarding "Magical Immortality"
"The day when a new speciality wrestling commentator was born" Kuniko Yamada's commentary on Noah
"Accept anyone's challenge", Nakajima takes down Sugiura and seizes the GHC National Championship
GIF Credit: Samurai TV
Picture of HAYATA & YO-HEY: PKDX
"New Hope": Noah.co.jp
The drunk Tadasuke picture was screenshotted by me.
Andrew's IMPACT Results & Match Ratings: 1.27.2022
BULLET CLUB! HONOR NO MORE! Royal Rumble Mentions! IMPACT is really proving to be the real Forbidden Door. How does this craziness continue?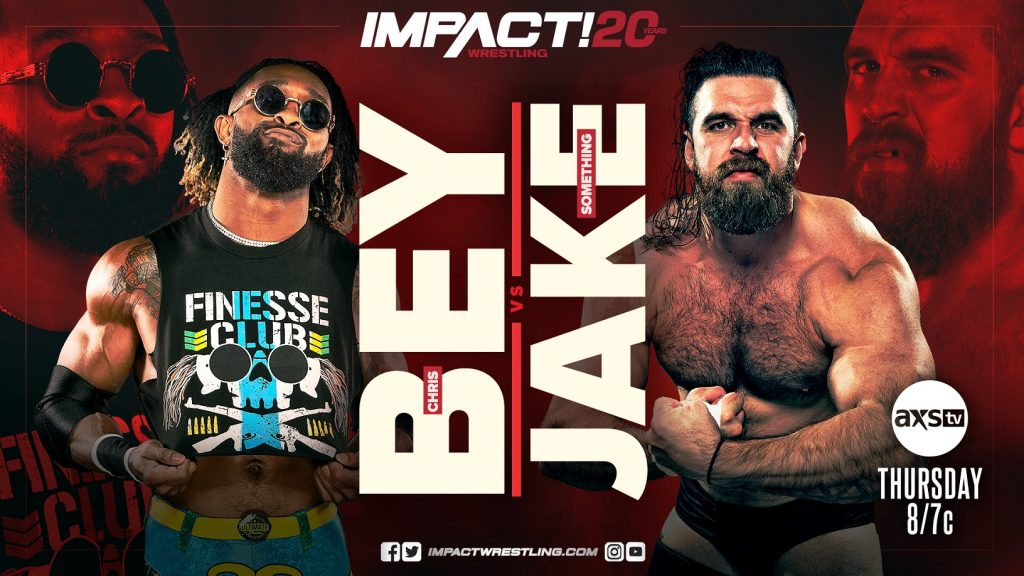 BULLET CLUB! HONOR NO MORE! Royal Rumble Mentions! IMPACT is really proving to be the real Forbidden Door. How does this craziness continue?
This was their first show from the most recent tapings. We know the Guerrillas of Destiny will be here, Jay White is also supposed to be around…plus everything keeping Ring of Honor relevant we've got a lot to try and fit into two hours.
Any more crazy debuts, returns, or what have you? Let's get to it!
The IMPACT Wrestling Knockouts World Tag Team champions The Iinspiration have arrived in the IMPACT Zone!@JessicaMcKay @CassieLee #IMPACTonAXSTV pic.twitter.com/Q4WOWMgNqJ

— IMPACT (@IMPACTWRESTLING) January 28, 2022
Ratings:
Chris Bey vs Jake Something: Something wins via Into the Void – *** ¼
The Influence (Madison Rayne & Kaleb) vs The IInspiration: Cassie Lee wins via Code Red Cradle Counter – ***
Massive Cassidy vs The Learning Tree: Cassidy wins via BQE – N/A
Johnny Swinger vs Jonah: Jonah wins via Tsunami – N/A
Chris Sabin vs PCO: PCO wins via Bubba Bomb – *** ¼
Results:
We see they are still selling the D'lo is injured angle, so we get 205 Live flashbacks! Tom is on commentary with Matthew Rehwoldt!
Chris Bey vs Jake Something
Bey starts things off quickly but Jake puts a stop to that with a big right hand that dazes Bey. Bey powders, Jake follows, but it set up Bey to hit an Apron Tiger Feint. He goes for an Asai Moonsault, but Jake catches him and hits Snake Eyes on the apron. Bey bounces to the post, Jake charges and Bey moves to have Jake crash himself into the pole.
We get more of the clash of styles where Bey goes for a few quick shots or high flying haymakers, but Jake seems to return 3 or 4 of Bey's moves just with one big power move.  There's a tenacious spot with Bey clinging to Jake with the Rear Naked choke and refusing to let go regardless of being driven into the corner and even flat on the mat.
Jake powers through and manages to drop Bey to break the Sleeper. The action is quick and could go either way. Bey counters Jake's corner spear, he counters Jake's Blackhole Slam and we see a beautiful Spinning Heel Kick. Huricanrana, but Jake holds on and turns it into a Sitout Powerbomb. Bey keeps everything moving quickly, he baits Jake into the corner, goes to the top rope and Jake catches him out of mid-air. A small pause for the cause, and Jake creates the momentum for Into the Void himself.
Post-Match G.o.D. run down beat the hell out of Jake, Speedball Mike Bailey makes a save until Jay White comes down and Bailey sells the involvement hilariously. G.o.D. tell us exactly why they're here and we all knew, Good Brothers gonna fall victim to the Firing Squad.
.@ScottDAmore just made it official!

"You win, you stay! You lose don't let the door hit you in the ass on the way out!"

Honor No More VS IMPACT WRESTLING at No Surrender! pic.twitter.com/6q7v4lfGso

— IMPACT (@IMPACTWRESTLING) January 28, 2022
The Influence (Madison Rayne & Kaleb) vs The IInspiration
This is a little stupid but it keeps the story moving. The IInspiration missed the first title match because of covid stopping them from going to Hard to Kill. Now Tenille isn't available for these tapings I guess, so this is a non-title match.
Madison starts off with Cassie and Madison gets out-wrestled. So Madison tags in Kaleb and Cassie immediately starts making a joke of the situation and Cassie feigns an old Jimmy tap. Cassie again out-wrestles Kaleb and tags in Jessie. Jessie and Kaleb have a weird moment where he pulls her up from a failed Sunset Flip and they have a pause where it almost looks like they're gonna kiss or something.
The hiccup in the action gives The Influence and opening and a big Superkick from Kaleb connects on Cassie. Madison controls the match and tags in Kaleb. He comes off the middle rope Jerry Lawler style but Cassie counters the move with a Manhattan Drop. Then she retreats to the ropes, he charges, and crotches himself on the middle rope. Madison tags back in since Kaleb has been having issues.
Jessie hits the Shades of Kay which causes Madison to DDT Kaleb. After some shenanigans, a blind tag from Kaleb gives The Influence a close call. But a Code Red kind of counter to a Powerbomb gives Cassie the victory. Watching Kaleb and Madison throw tantrums over the loss is pretty hilarious.
AHH Gisele Shaw is the Quintessential Diva! She's been on AXS TV before when she was Azteca during WOW from a few years ago. She's been in the business for a while and isn't terrible in the ring. I'm looking forward to her honestly.
Something says that did not go the way @The_Ace_Austin planned…@gailkimITSME loved the idea of @FultonWorld/@The_Ace_Austin/@SpeedballBailey & @JakeSomething_ vs The Bullet Club and made it official for next week on #IMPACTonAXSTV!#IMPACTWRESTLING pic.twitter.com/nxZ5Eu9N3x

— IMPACT (@IMPACTWRESTLING) January 28, 2022
Mickie holds a State of the Knockouts and it's just a big hype session for the Royal Rumble, to help set the stage that Chelsea Green is still somewhat relevant in the title picture even though Tasha Steelz is the rightful number one contender. It was fine, but went a bit long.
We get about 10 seconds of Jordynne Grace defending the Digital Media title against Kiera Hogan, then she officially accepts Zack, erhm…Matt Cardona's challenge. And Brian Myers adds like nine guys to the Learning Tree just to throw numbers at Massive Cassidy as he joins commentary.
Massive Cassidy vs The Learning Tree
Tom calls Zicky Dice "If the State of Florida were a person"; super accurate. This is a hilarious Squash match and the commentary makes it fantastic. BQE wins the match for Cassidy.
Brian Myers squares up to Cassidy, and Moose comes down to attack his next challenger. Morrissey fights them off mostly, gets buried under the Learning Tree and goes full Super Shredder but Moose cuts him in half with Lights Out! Myers is amused and Moose poses victorious and looking sharp as hell.
Johnny Swinger vs Jonah
Swingman gonna be a dead man. Jonah gonna take em to the morgue. We do see apparently Dan Lambert is in the crowd. So this could be a return of Dan Lambert to IMPACT. Yeah Tsunami wins, anyone surprised? Jonah tosses out Swinger and looks like he might do more damage, but Decay's music hits and they seem to have an interest in Swinger. So Jonah allows them to have their fun and do what they will.
Chris Sabin vs PCO
Definitely NOT a match I expected in 2022, especially with the faction seconds around the ring. PCO makes sure the pace is slow and works on Sabin's left arm. Driving it into the turnbuckles, wrenching over the ropes, dropping hammers into his elbow and of course Arm Wringers. Sabin needs to do a little Junior stylings to roll with the Wringer and now tries the rope runs. Frankenstein doesn't go down until Sabin goes for the low Dropkick, then a Flying Shoulder Tackle.
Sabin is moving nicely, but PCO calls the refs attention and Honor No More trips up Sabin running the ropes. Eddie Edwards tries to return it in kind, but the referee is staring right at him. Stupid good guy Eddie tries to cheat and he's just bad at it. Commercial break takes us to Sabin having PCO in the corner for 10 count punches. Springboard Flatliner attempt but PCO grabs him out of the sky and sends him to the outside. Brings him back in just to crush him over the top rope with a car crash lariat. Middle Ropes PCO Senton through the ropes to the outside onto Sabin.
PCO throws Sabin into the steps and just rocks him. Then we see the top corner Senton onto Sabin as he's draped on the apron. PCO doing those moves you're not expecting from someone his age or size, but it's been his bread and butter with his PCO resurgence the last 5 years or so. PCO SAULT – MISSES! Sabin has been getting destroyed and now finally has a second to put things together.
Missile Dropkick, Yakuza Kick and then a Missile Dropkick to the back of the head sending PCO to the outside. Suicide Dive sends PCO reeling into the guardrail! Top Rope Crossbody from Sabin for 2. Cradle Shock attempt but no, Crucifix Cradle near fall and then a big clubbing lariat from PCO and Sabin's momentum is stunted. Vader Bomb from PCO, Sabin gets the Knees up, kick, running Enzuigiri, Cradle Shock but Honor No More starts making their presence known. PCO is still selling so Sabin attacks all of them, Maria distracts the referee, and the numbers catch up with Sabin. PCO hits the Bubba Bomb and folds up Sabin for the victory!
Overall Score: 7/10
They set up the main event during the show, made it feel like a big deal, and it wasn't really over booked given all the people being involved. Massive Cassidy dismantling the Learning Tree was comedic and great given the commentary and the way the segment ended with Myers and Moose having their moments.
Bullet Club opened things and made it all feel important, I mean let's just put it this way. There were a lot of factions being involved, but no one felt lost, it all felt kinda cool and big and even the throw together group of Ace/Fulton/Jake/Speedball felt logical and of course a little campy, but works for the IMPACT presentation. Gisele Shaw being shown and named as the Quintessential Diva could be great since she's not a WWE hand me down, but she does have a little bit of stroke given her other work. The personality they gave her in the promo makes me feel like she'll fit into Inspiration/Tenille kind of style, but when they recently added Lady Frost and Masha Slammovich; it's really great to see a bunch of different women in the division.
Also not gonna lie, I'm a little curious what Dan Lambert will be doing. Given the fact that like 2018 ATT was positioned against Moose, I wonder if there will be any of that animosity or if Moose will align with them since 2018 Moose is not 2022 Moose. Fun threads in this show!
Mitchell's WWE NXT UK Results & Report! (1/27/22)
Grudge match after grudge match!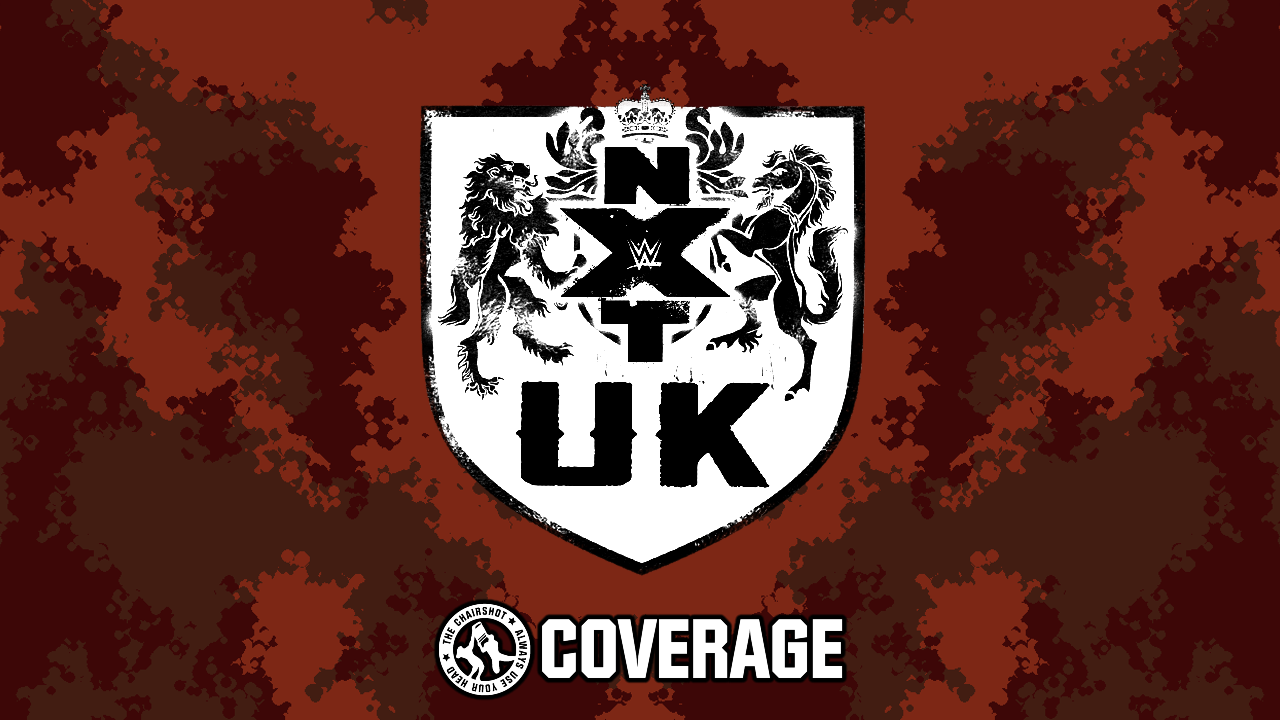 Will the Irish Ace strike gold again?
Ilja Dragunov defends the NXT UK Championship against Jordan Devlin, in an EMPTY ARENA MATCH! Will Devlin celebrate all by himself tonight?
OFFICIAL RESULTS
Six Man Tag: Gallus VS Die Familie; Die Familie wins.
Amale VS Jinny; Jinny wins.
NXT UK Championship Empty Arena Match: Ilja Dragunov VS Jordan Devlin; Dragunov wins and retains the title.
PLAY BY PLAY
Six Man Tag: Gallus VS Die Familie!
Wolfgang & The Coffey Brothers are a firm and a family, but The Babo still says he, Rohan Raja & Charles Dempsey have a stronger bond. These bonds will be tested as these six finally have it out! What happens on this full contact family feud?
The trios sort out, Teoman starts against Joe Coffey and fans sing for Gallus right away. The Iron King talks trash with Teoman as they circle. They tie up, go around, and Joe puts Teoman in the corner. Teoman BOOTS but Joe ROCKS Teoman with haymakers! Teoman kicks and fires off forearms, but then Joe gives more haymakers. Tag to Mark, and the brothers double wrench to lift and CHOP Teoman down! Mark gets Teoman up to punch, arm-drag, and armlock. Mark puts on a cobra clutch, drags Teoman up and Wolfgang tags in. Ripcord to a shoulder and a forearm! Teoman crawls, kicks Wolfie's leg, and Raja tags in!
But Wolfgang hip tosses Raja down! Then arm-drags him up and over for an armlock. Wolfgang tags Mark back in, they coordinate to takedown and DOUBLE MONKEY FLIP! Raja hits ropes on the way to a corner, Mark runs in to back body block! Mark goes up, Dempsey distracts him! Raja YANKS Mark down to then DECK him, BOOT him, and stomp him around! Raja drags Mark up, tags in Teoman, and they mug Mark. Teoman wrenches, CLUBS the arm, then uppercuts it. Teoman has a wristlock and he wrangles Mark down. Teoman bends the fingers and then the elbow! Mark fights back but Teoman hits him in return.
Mark gets up, throws big forearm after forearm, then rams Teoman into an open corner. Mark throws body shots but Teoman BOOTS and elbows Mark away! Teoman goes up, blindside missile dropkick! Cover, TWO! Teoman is annoyed but he keeps Mark down with an armlock. Mark endures, Gallus and the fans rally up, and Mark fights up. Teoman tags Dempsey, they mug Mark, and Dempsey drags Mark up to facelock. Mark endures but Dempsey RAMPS him into the corner! And then again! Dempsey keeps on the grovit but Mark throws body shots. Mark gets free, he EuroUppers, but Dempsey gives it back!
They go back and forth, Mark catches the arms for a backslide! ONE, Dempsey headbutts low, ROCKS Mark then clinches. Dempsey CHOPS Mark off his feet, covers, TWO! Dempsey keeps on Mark with an armlock and he grinds the shoulder. Fans sing for Gallus but Dempsey moves around to grind the shoulder and twist it through! Mark tries to fight, Dempsey mounts for a cover, ONE as Mark sunsets! Dempsey rolls through, lateral press, ONE but Dempsey has a double wristlock. Mark fights up as Dempsey cranks the hold! Raja tags in, Dempsey feeds Mark to a BIG forearm! Raja covers, TWO!
Raja stomps Mark, drags Mark up and over, and Dempsey tags back in. They whip Mark, knee low, then KNEE lift Mark down! Cover, but Joe breaks it! Dempsey glares at Joe, but turns around into big forearms and CHOPS from Mark! Dempsey knees Mark low, elbows Joe down, then swings, into a back suplex! Dempsey tags Raja, Mark crawls for his corner but Raja gets the legs. Mark kicks Raja away, Teoman tags in! Teoman goes around to swing on Wolfgang, but turns around into a back drop! Mark crawls, hot tag to Wolfgang! Fans rally as Wolfgang CLOBBERS Teoman, SPLASHES Raja, then goes up to AX HANDLE Teoman!
Wolfgang DECKS Dempsey, fires off hands on Teoman, then whips to KNEE low! BASEMENT SPLASH! Wolfgang drags Teoman up, EXPLODER! Cover, TWO! Teoman is still in this for Die Familie, and he kicks Wolfgang away to get to his corner. Wolfgang SPLASHES, but Raja tags in! Wolfgang SLAPS Raja down, Wolfgang runs in, but Raja gets Teoman out of the way! Teoman hits a SLIDING FOREARM, then Raja drags Wolfgang up, INVERTED DDT! Cover, TWO!! Wolfgang survives and Raja is furious! Fans rally up, Teoman swings on Joe! Raja goes after Wolfgang, but backstabber is denied! Tag to Joe!
Joe rallies on Raja, DECKS Teoman, CLOBBERS Raja, and pop-up UPPERCUTS Teoman! Raja sidesteps Joe but Joe breaks through the clothesline to FLYING SHOULDER! Joe shoves, clinches and OVERHEAD suplexes Raja! Cover, TWO! Fans fire up with Joe as he drags Raja back up. Joe whips Raja to a corner, Raja reverses, but Joe goes up and ROCKS Raja. Joe goes up and up, CROSSBODY! Cover, TWO! Joe goes to the corner, runs in, but Raja dodges the sendoff! BACKSTABBER! Joe flounders and both men are down! Raja crawls over to the corner, hot tag to Dempsey! Dempsey knees low, BUTTERFLY SUPLEX! Bridging cover, TWO!
Dempsey drags Joe up into a FULL NELSON! Joe fights the suplex and THROWS Dempsey off! GLASGOW SENDOFF! Tag to Mark! The Coffey Brothers get Dempsey up, HIGH LOW!! Cover, Teoman breaks it! Teoman throws Joe out, goes to the apron and PENALTY KICKS! Mark swings on Teoman, then DOUBLE CHOPS Dempsey! Tag to Wolfgang and they get Dempsey up. Feed to the scoop, but Raja drags Mark out! Teoman gets in, to CHOP BLOCK Wolfgang's leg! Dempsey has the STF!! Wolfgang endures, and taps! DIE FAMILIE WINS!
Winners: Die Familie, by submission
Though not blood, these brothers in arms found a way to keep down the Gallus boys! Is NXT UK going to be their kingdom soon enough?
NXT UK hears from Oliver Carter & Ashton Smith, as well as Jack Starz & Dave Mastiff.
The finals are coming! And that means one step closer to becoming the next NXT UK Tag Team Champions! But Jack & Dave are no joke. They're good, but they're only a team of two months. Smith & Carter have been a team of two years. Jack is more like Dave's apprentice. This is their time.
Dave Mastiff says the #1 contendership is close. And he knows Tyler Bate & Trent Seven pretty well. But they can't underestimate Carter & Smith. Yeah, they've had things to say about Mastiff & Starz, and two years together is impressive. But how about a 20 year career? That's impressive. Two years is a drop in the ocean to The Bomber. Everything Smith learned about tag matches, he learned from Mastiff. Starz will take care of Carter, and Mastiff knows Smith like the back of his hand.
Smith says he's learned more on his own than what Mastiff taught him, he and Carter are ready. Carter says they're the hottest tag team under the sun and the freshest flavor on the brand. If there's any team more serious, it's Smith & Carter. If there's any team more supreme, it's Smith & Carter. If there's any team winning the match, it's Smith & Carter. Ready and Forward, Always Forward! Starz says to bring their A Games, and everything they've got, because no one is stopping him and Mastiff from taking those NXT UK Tag Team Championships! All four men are fired up, but which duo burns brighter in this #1 contender's tag?
Amale VS Jinny!
Similar backgrounds, similar career paths, but completely different outlooks on life; that is why the French Hope and the Spoiled Princess of Knightsbridge can't stand each other. But now that things have come to blows, will Amale's positivity negate Jinny's negativity? Or does Jinny have that much more fury and fire to win out?
The bell rings, the two tie right up, and Jinny knees low! Jinny headlocks, Amale powers out but Jinny pulls hair to CLUB Amale down. Jinny hits a headlock takeover, Amale headscissors, but Jinny kips free. Amale clinches, headlocks for the takeover, but Jinny goes for the headscissors. Amale shrugs that off, Jinny fights up, and Jinny pulls hair. Jinny powers out but Amale runs her over! Jinny kicks low, but Amale throws body shots! And forearms! Jinny gives those back, clamps onto an arm, but Amale gets to ropes. The ref counts but Jinny wraps the arm around ropes to throw knee after knee!
Jinny stops as the ref counts 4, but Amale fires forearms in return! Jinny kicks low, scowls and whips, but Amale reverses to then duck, dodge, and scoop SLAM! Jinny flounders, Amale hits a somersault senton, to a basement dropkick! Cover, TWO! Amale grits her teeth as she follows Jinny. Amale waistlocks, Jinny holds ropes, and then Jinny HOTSHOTS Amale off the top! Jinny WRINGS Amale's arm out, stomps Amale around, then grabs an arm to drop a knee on it! Then she does the same to the other arm! Cover, TWO! Jinny grabs hair but fans rally up. Jinny drags Amale up but Amale throws haymakers! Jinny wrenches to wrangle Amale down!
Amale endures the armlock but Jinny CLAWS the arm from wrist to shoulder! Amale keeps Jinny from getting the other arm, then gets up to throw body shots and forearms. Jinny shoves Amale, but Amale sunset flips! TWO! Jinny rushes in, ducks and dodges to throw Amale by her hair! Fans boo but Jinny KNEES Amale down! And KNEES Her in the side! And again! And again! Jinny drags Amale up, tucks the arm, and throws elbows down before putting on the IRON OCTOPUS! Amale endures but Jinny pulls the arm way back! Amale stays on her feet, powers up, and is free to hip toss Jinny down!
Fans rally, Jinny gets up but she knees Amale low! Jinny whips Amale to a corner, runs in but into a BOOT! Amale goes up to DOUBLE STOMP Jinny down! Amale runs corner to corner to LARIAT Jinny! And then another lariat! Fans fire up with Amale and she brings Jinny up. Jinny throws body shots and low kicks, but Amale reverses the whip, corner clothesline! Amale roars, Jinny is rocked, Amale whips her into a buckle! Amale runs side to side, BOOT WASH! Amale drags Jinny out for a waistlock, but Jinny throws back elbows! Amale turns that around to a NORTHERN LIGHTS! Bridging cover, TWO!
Amale grows frustrated, but she keeps on Jinny. Amale hooks the leg but Amale pulls hair! Jinny throws elbows, brings Amale to a corner, and trips her up to high stack! Legs on the ropes! JINNY WINS!
Winner: Jinny, by pinfall
Jinny snatches that win by waiting until the last second to get the leverage! Amale is furious, but will she be able to get her revenge?
BREAKING NEWS!
To up the ante from their first time around, Meiko Satomura and Blair Davenport face off for the NXT UK Women's Championship, in a Japanese Street Fight! Blair brutalized Meiko after losing, will she brutalize her again before winning? Or will Meiko make Blair regret showing her that disrespect?
NXT UK Media catches up with Nathan Frazer.
The British Prodigy comes off a big loss against Ring General, Walter/Gunther. How is he feeling now? Considering literally no one thought he was going to win, he feels great with how well he did. But then barging in to celebrate their victory is Die Familie. They already have champagne ready, but they ask Frazer what he's doing in their locker room. Oh so this is their room now? Well, congrats, boys, you must be so proud of yourselves. Teoman tells Frazer that Die Familie doesn't need anything from a loser like him. Oh, Die Familie? Cute nickname. You really think you're family? Teoman just keeps the others around so he isn't a loser himself. It's so blatantly obvious.
Raja gets in Frazer's face about those comments, and Teoman says to get out of the room. Fine, enjoy your little party. Will Frazer prove who the real loser is soon enough?
NXT UK Championship Empty Arena Match: Ilja Dragunov VS Jordan Devlin!
Oh the irony. Just as we got fans back, now they have to leave! The Irish Ace says the fans are the real source of the Czar's power. But when it's No Holds Barred and Falls Count Anywhere, will Devlin be able to stand all on his own? Or will UNBESIEGBAR still have the power to break him as the fans cheer him on from outside the arena?
The introductions are made, the belt is raised, and we see who can stand on their own two feet!
Devlin HEADBUTTS Dragunov before the bell! Then he rains down forearms! The ref wants Delvin to stop, the bell hasn't rung! Devlin picks up the title and says it is coming home with him! The ref asks Dragunov if he still wants to fight, and of course he does! The bell rings, Devlin swings the belt at Dragunov, but Dragunov dodges and gets around for a GERMAN SUPLEX! Dragunov holds on, talks trash back in Russian to GERMAN SUPLEX Devlin again! Dragunov holds on, gets Devlin up again, but Devlin grabs ropes! No ropebreaks in this match, so Devlin MULE KICK LOW BLOWS!
Devlin CLUBS Dragunov down, ROCKS him with a forearm, then keeps on him with more heavy shots. Devlin ties Dragunov up in the ropes! Devlin SLAPS Dragunov, and says he's stronger, faster and smarter than Dragunov! Devlin goes out to get the timekeeper's chair! Devlin says Dragunov's family will have to live with this. Dragunov eggs Devlin on, then boots him! Devlin is annoyed, he fires off haymakers on Dragunov's head! Devlin goes back outside, and he brings in a screwdriver?! Devlin gets in, wanting to go HHH on Ric Flair that one time. Dragunov BOOTS Devlin down, and is free of the ropes!
Devlin ROCKS Dragunov, Dragunov ENZIGURIS Devlin! Both men get up, Dragunov runs in to clothesline Devlin and himself out of the ring! Dragunov and Devlin get up again, Dragunov CHOPS Devlin against barriers. And CHOPS again! Dragunov hits an APRON BACK SUPLEX! And then a scoop and SLAM to the floor! Dragunov seethes while Devlin writhes on the mat. Dragunov drags Devlin up, brings him around with a headlock to bump him off the apron. And then off the barriers! Dragunov waistlocks, Devlin holds the barriers, and he elbows free of the waistlock. Dragunov staggers, but he swings. Devlin ducks but Dragunov uses the left to LARIAT!
Dragunov chases after Devlin, stands him up, and CHOPS him against barriers. Dragunov brings Devlin along and whips him into barriers! Dragunov takes a moment, still shaking out cobwebs from those shots Devlin gave him while tied up in the ropes. Dragunov gets Devlin up but Devlin uses the barriers to block! Dragunov clutches one side of his head, perhaps still feeling that headbutt. Devlin CHOPS Dragunov, brings him around, and RAMS him into steel steps! Dragunov clutches an arm and cries out in pain! Devlin gets the top half of the steps and lifts it up into the ring. Devlin then goes back for Dragunov, only for Dragunov to TORPEDO MOSCOW him through barriers!!
Both men writhe and groan where fans would've been sitting otherwise. Dragunov flounders to lean against a chair while Devlin manages to sit up. Devlin falls against a chair, but Dragunov is after him again! Dragunov BOWLS Devlin through the chairs! Dragunov tosses some folding chairs into the ring, all the while telling Devlin in Russian what's coming. Dragunov holds onto the last few chairs to SMACK Devlin on the back! Devlin screams in pain, Dragunov sets the tables down in a nice little pile. Devlin tries to get away and he tumbles over the barriers. Dragunov drags him back up, CLUBS away on him, but and suplexes him up and over, onto the chairs!
Devlin writhes, Dragunov pushes him down to cover, TWO!! Devlin survives that hard landing, but Dragunov stalks him as they go towards the staging area. Devlin sits in a chair and wants mercy, but Dragunov just CHOPS him out of his seat! They continue down the way, Dragunov dares Devlin to talk about his family now! Dragunov drags Devlin up to TOSS him into a nearby table! All the computers and things on it go flying off! Devlin is stuck on the table, Dragunov pushes him off it. Dragunov drags Devlin up, waistlocks, Gotch lifts, but Devlin rakes eyes! Devlin goes to suplex but Dragunov slips out to CLOBBER Devlin!
Devlin leans on the table again. Dragunov gets space, and he runs in, TORPEDO MOSCOW but Devlin gets clear! Only Dragunov crashes through the table!! Devlin covers, TWO!! Dragunov survives, and Devlin can't believe it! Devlin drags Dragunov from the wreckage and SMACKS him off a road case! Did he leave a dent in it? Devlin SMACKS Dragunov off it again, then gets a smaller case! Devlin shoves the case in, ROAD CASE SANDWICH! Devlin SLAPS Dragunov down, stands him back up, and CLUBS him on the back. Dragunov flounders, Devlin drags him up, but Dragunov resists the suplex.
Devlin CLUBS Dragunov, but it's Dragunov who suplexes! Devlin knees free, stands on top of the road case, and RAKES Dragunov's eyes! Devlin SMACKS Dragunov off the edge of the case! MOONSAULT OFF THE CASE! Direct hit and both men fall on the concrete! Both men are down as Devlin can't get the cover! Devlin manages to sit up first, and he brings Dragunov back up. Devlin CHOPS Dragunov, they go back around the staging, and Devlin ROCKS Dragunov. Dragunov staggers through the chairs, Devlin throws down fists! Devlin brings Dragunov up to TOSS him over the barriers! They're back at ringside as Dragunov groans and writhes.
Devlin hobbles his way around and he starts looking under the ring. Fans may not be here to chant it, but Devlin wants a table! Dragunov CLUBS him and CHOPS him first! Dragunov puts Devlin in the ring, and Dragunov decides he wants the table. Dragunov puts the table in the ring, but Devlin has a chair! Devlin SMACKS Dragunov the second he's in the ring! Devlin takes the table back for his own, sets it up in a corner, and then goes back for Dragunov. Devlin stands Dragunov up, ROCKS him with a right, and Dragunov wobbles. Dragunov blocks the ripcord to body scissors! Dragunov rains down elbows over and over on Devlin!!
Dragunov is furious, and he drags Devlin back up, traps the arms in the Gotch lift, POWERSLAM onto a chair! Cover, TWO!!? Devlin survives but Dragunov has no energy to be frustrated! Dragunov instead makes his way to a corner and climbs up top. Devlin JAMS Dragunov's knee with a chair! Fireman's carry, SWINGING SAMOAN DROP! Cover, TWO!?!? Devlin is furious that Dragunov survives! Devlin gives thumbs down to say this is over. He has the arm, but Dragunov again blocks the ripcord. Dragunov gets up to reel Devlin into a fireman's carry! Devlin elbows over and over but Dragunov won't let him down!
Devlin rakes eyes, but Dragunov still CORNER DEATH VALLEY DRIVERS through the table!!! Cover, TWO?!?!! Devlin survives and surely somewhere, the BT Sports Studio crowd is losing its mind! Dragunov aims from a corner as Devlin flounders his way to the far side. Dragunov still shouts out, "UN! BE! SIEG! BAR!!" But his head starts hurting! Devlin says Dragunov can't win when there's no fans! Devlin eggs Dragunov on to do it for Constantin! Dragunov staggers, HEADBUTT!!! Devlin suplexes for a SHEER DROP BRAINBUSTER!!! Cover, TWO!!!! Devlin is beside himself, how is Dragunov doing this?!
Devlin storms his way back out of the ring and he thinks of what he has to do. He finds the zip ties used for the cables. He brings those into the ring, LASHES Dragunov with them, then KICKS him down! Devlin zip ties one of Dragunov's arms, hammers away on his shoulder and then gets the other. Dragunov is defiant to the end as he talks trash in Russian, but his arms are now zip tied to each other! Devlin rains down fists over and over, Dragunov unable to guard his head. Devlin says he told Dragunov this was coming. Dragunov could have walked away, but now he'll be rolled out of here without the title! Devlin SMACKS Dragunov's leg!
Devlin says this was Dragunov's choice. Dragunov still kicks from below! Devlin brings him to the steel steps and digs his head into the steel! Devlin has the chair! But Devlin avoids the steel step con-chair-to! Dragunov BOOTS Devlin, and Devlin staggers in a daze! Dragunov jumps off the steps, TORPEDO MOSCOW!!! He crawls to the cover, Dragunov wins!!!
Winner: Ilja Dragunov, by pinfall (still NXT UK Champion)
The Irish Ace gave Dragunov his most sadistic fight yet, and yet Dragunov still comes out the winner! If not even this could stop him, will anything ever stop The Czar? Or is UNBESIEGBAR eternal?
---
My Thoughts:
What an episode! Gallus VS Die Familie was a very good opener, but I had figured Die Familie was winning. I said as much last week that Gallus could be in the next wave of NXT UK transfers to NXT 2.0. Joe Coffey isn't looking like NXT UK Champion material so maybe Gallus joins Imperium, and perhaps Joe Coffey has a repeat run where he gives the singles champs great matches but never gets those belts. Die Familie having a confrontation with Nathan Frazer nods towards what's next for them, but I feel like Frazer's gonna need an ally to take them on. No idea who, but maybe we could get an equally eclectic counter faction to take on Die Familie. Frazer, Gradwell and Huxley for some reason seem like the most logically illogical trio to make.
We got a really good promo vignette out of the tag team finalists. Carter & Smith VS Mastiff & Starz, that match could go any which way since it's Faces VS Faces with Face tag team champions right now. And also, Meiko VS Blair in a Japanese Street Fight is going to be awesome, but it makes me wonder what will make it stand out from any standard Street Fight. Honestly, when WWE does a Street Fight, the only theme is holiday. When another place like AEW does a Street Fight named for a location, they try to bring items specific to that location. So seeing what NXT UK comes up with will be reason enough to watch.
Amale VS Jinny was really good, really aggressive, but of course Jinny cheats to win. These two are definitely going to have a series of matches, and the final winner (probably Amale) will be primed for a title match. And there's a chance Jinny moves on to NXT 2.0 since they don't seem to see her as NXT UK Women's Championship material at this point. I am curious to see Jinny interact with Toxic Attraction. And then that main event, what an awesome match! Match of the week, even match of the month. I again point out the irony of Devlin saying Dragunov can't win without fans, but going Empty Arena was great as they could fully use the BT Sports Studio arena area.
Great creativity in how vicious Devlin was, but Dragunov wins out and gains some major power levels. And just as I've said about Joe Coffey and Jinny, if Devlin isn't seen as NXT UK Champion material at this point, he's probably going to NXT 2.0 to try for the North American Championship. Between COVID and Vince McMahon, Devlin's Cruiserweight title reign was killed, and he could end up following Balor's footsteps by Vince "losing faith" in him as a top champion. But Devlin can still do a lot as someone who pushes the new kids to their limits.
My Score: 8.8/10