NXT Minus 6: Take Your Daughter To Work Day
Bradley Jay checks in with his 6-point look at this week's edition of WWE NXT!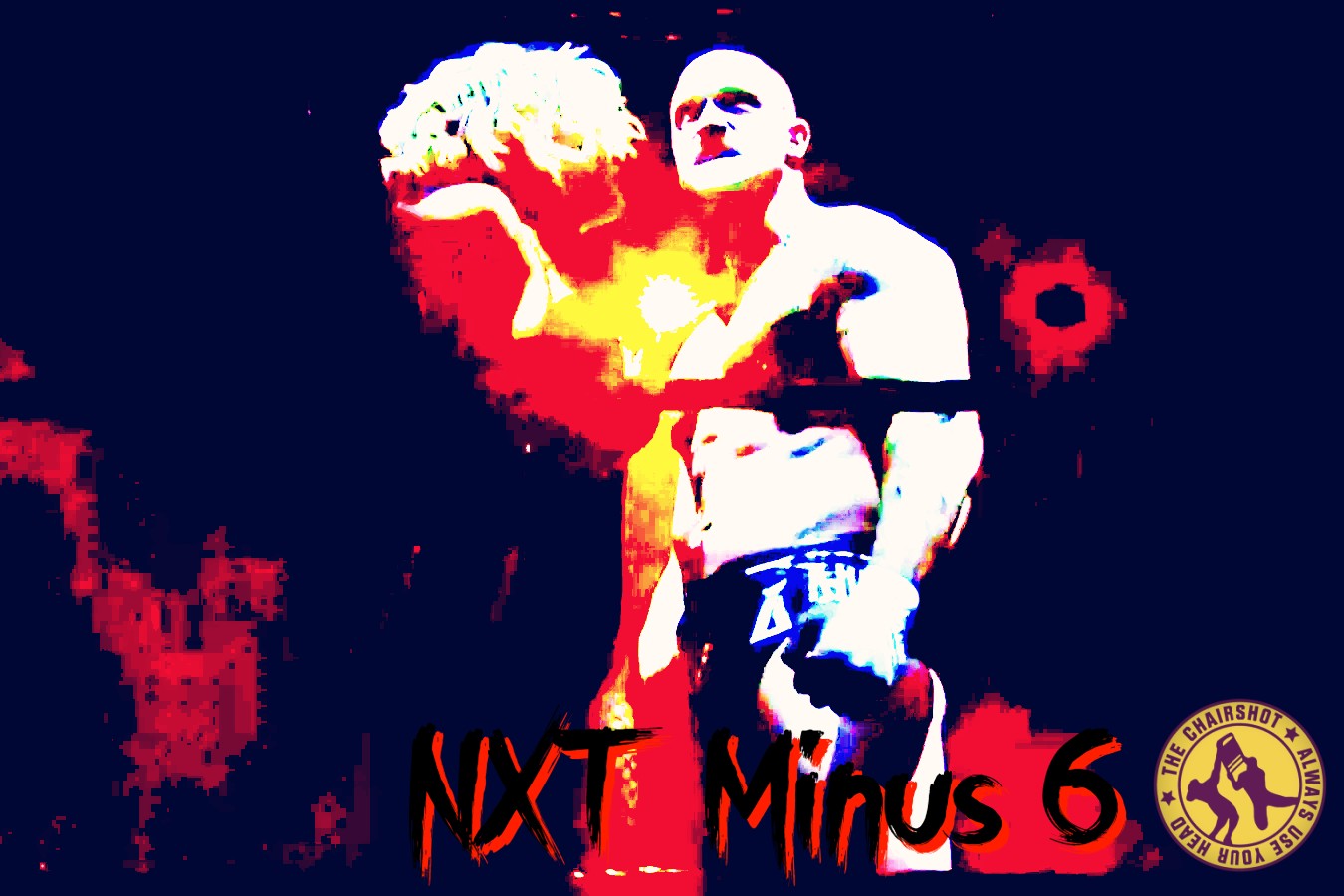 Bradley Jay checks in with his 6-point look at this week's edition of WWE NXT!
I've introduced my 8 year old daughter Charlotte to wrestling. This is her first chance to share some of her thoughts on the Black & Gold Standard.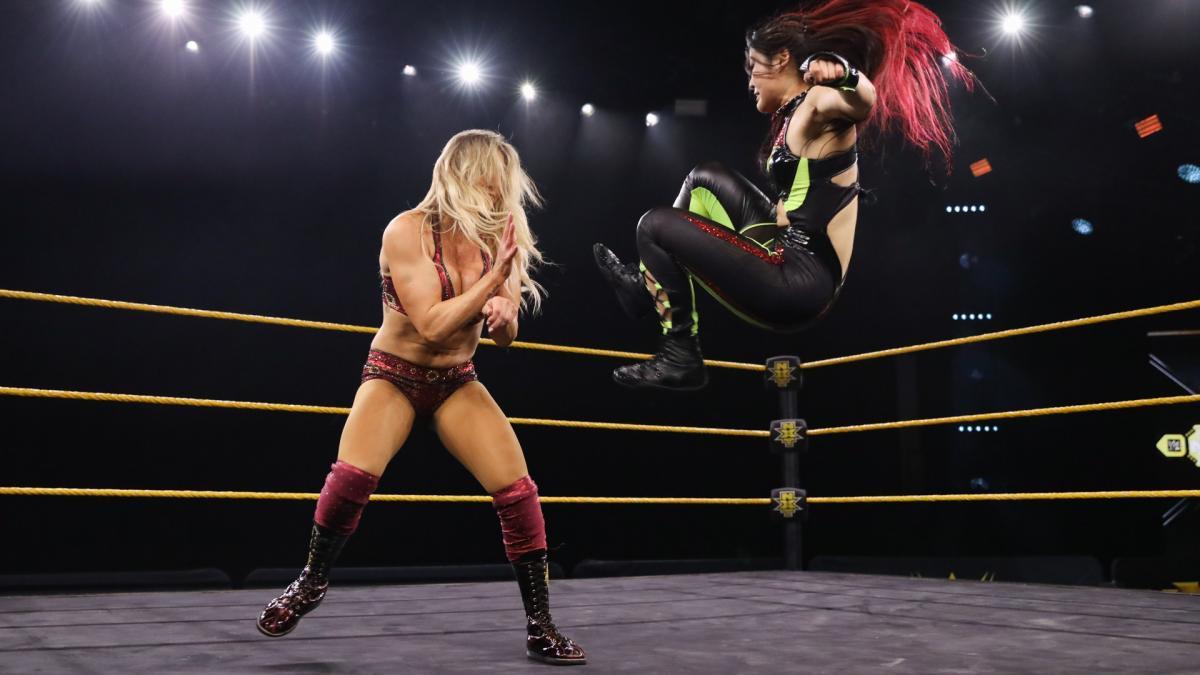 6. Two of Charlotte's favorite female wrestlers are Io Shira and the other Charlotte (she takes after Daddy). Charlotte liked the match but thinks they should have wrestled longer. I hope they didn't waste Io's cash in with that doo doo finish. Charlotte wants to add Chelsea Green is garbage, Mia Yim is good but doesn't deserve any titles and Tegan Nox is really good and a lot like Bayley, but Io is better. I can't argue with any of that.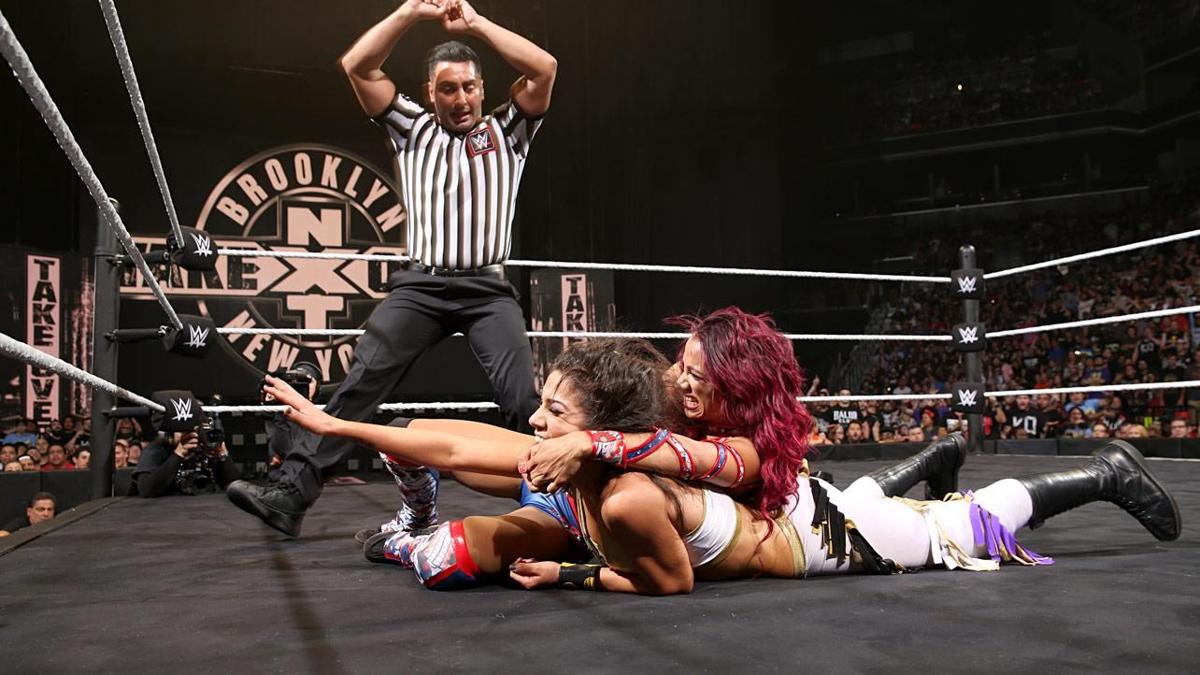 5. By the way, Charlotte's favorite women's match is Bayley versus Sasha in Brooklyn. She likes the way Bayley never gave up even when her hand got smashed. Her favorite men's match is the North American Title ladder match. She thinks Ricochet should be an American Ninja Warrior. Mommy might be handling school during quarantine, but Daddy is the reason Charlotte will be headlining Takeover some day. 
4. I think Candace Lerae should return the favor and be the ring announcer for Johnny Gargano. If you're running things TJGW, then go all the W. They should even bring their own bell to the ring. 
3. I was fully prepared to mock the Robert Stone Brand for having only one client…and then along comes Aliyah. And I have no clue what to make of Chelsea Green's finisher. I watched it multiple times. Is it a full Unprettier? A variation? The coaches at the Performance Center don't care enough to give her something she can hit? 
2. I reeeeally hope that's not Karrion Kross's standard intro. Usually a mess that long is directed by Michael Bay. And what's up with Scarlett's lip sync? Was I watching a Whitesnake video? All jokes aside, they won't be in NXT very long. A jacked up big man with a super hot blonde? I'm not sure which one gave Vince a bigger boner. Those two are Rawdown bound sooner than later.  
1. If there is any positive take away from the quarantine, it's KUSHIDA and Akira Tozawa. These guys are on fire. I feel bad for Jack Gallagher, but Tozawa is an absolute buzzsaw right now. And why we didn't get this KUSHIDA from day one. Someone please recommend some of his best matches from NJPW. Bonus points for his sweet wrist watch. I'm really hoping we get a triple threat for the title with Tozawa, KUSHIDA and Swerve Scott. Or make it a fatal 4-way and throw in Drake Maverick.  The cruiserweight tournament is carrying NXT.