NXT Minus 6: We Need Less Fight Pit
Bradley Jay is here with your NXT Minus 6, including his take on the famous (infamous?) NXT Fight Pit Cage!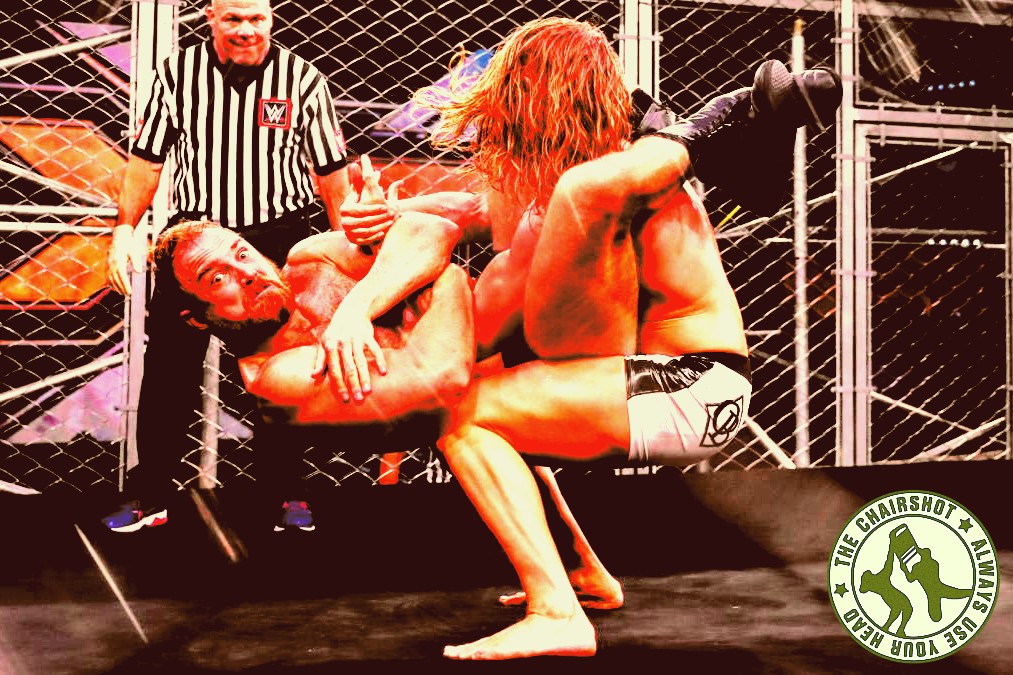 Bradley Jay is here with your NXT Minus 6, including his take on the famous (infamous?) NXT Fight Pit Cage!
Yes, you read that right. We need less Fight Pit.
6. Matt Riddle is on the very short list for best in the world. His intensity & striking brings a level of reality to his matches that few can top. I don't know how he hasn't left a string of broken noses with his Final Flash. I'm in mourning from his move to Smackdown. I have no faith they'll let him do what he does best. Sooner than later he'll be doing stoner comedy skits and jobbing to Otis. If his match with Timothy Thatcher was his last NXT hurrah, then it was a proper sendoff. Speaking of…
5. Timothy Thatcher is sloppy and awkward, but somehow he makes it work. More than anyone in recent memory, I think he'd rather be in a bar beating up someone for real. He looks like he has no interest in cutting promos, intro music or any of the standard bells & whistles. Dude looks like he was born in a cage, momma was a bartender & daddy was a bouncer. Speaking of…
4. The Fight Pit is 100% bad ass. It looks cheap & half-baked, like it was once used in an actual bar. It really helped create a great atmosphere for Thatcher-Riddle. I hope they use it sparingly, please God no annual Takeover Fight Pit, because other than Thatcher & Riddle, there are few current NXT wrestlers who look like they belong in that type of structure. Arturo Ruas. Oney Lorcan. Danny Burch. Speaking of…
3. I had no idea Oney Lorcan & Danny Burch were capable of cutting such a great promo. I'm pumped to watch them and Imperium club the stuffing out of each other. I hope Imperium cheats to win, because I already want a rematch. But let's be honest. Nobody, and I mean noooo body, believes these two blokes met in a bar to toast over ice water. 
2. Dear Jake Atlas, you have a lot of potential. Please get a new finisher. There are few things in wrestling more annoying than a finisher that requires someone to stare at their feet for 10 seconds while waiting to get dropped on their head. Wrestling asks us to believe stupid things. Even for wrestling standards, your rainbow ddt is harder to accept than Lorcan & Burch drinking ice water.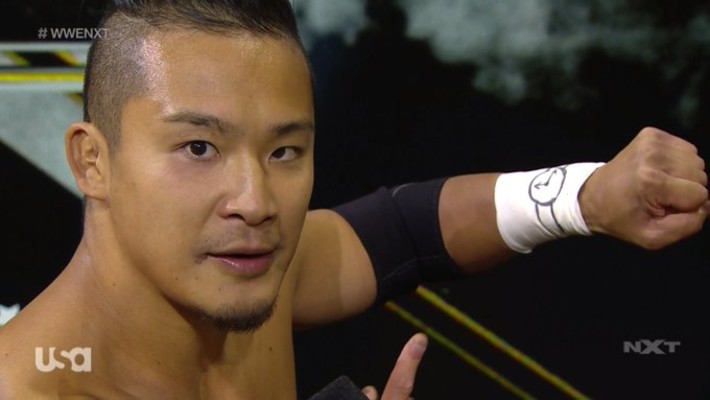 1. It's almost time! We are one step closer to Jordan Devlin versus KUSHIDA!!! I am now a Drake Maverick fan. C'mon Drake. You can do it! You've come this far. Keep your dignity. Keep your job. Keep your word and give KUSHIDA the first title shot. Lets go Maverick, clap clap clap clap clap!!!