Tiffany's AEW Take: No, AEW Didn't Bury the Heels at Double or Nothing
Tiffany is back with her take on Double Or Nothing, where she debunks the notion that AEW buried the heels at Double Or Nothing.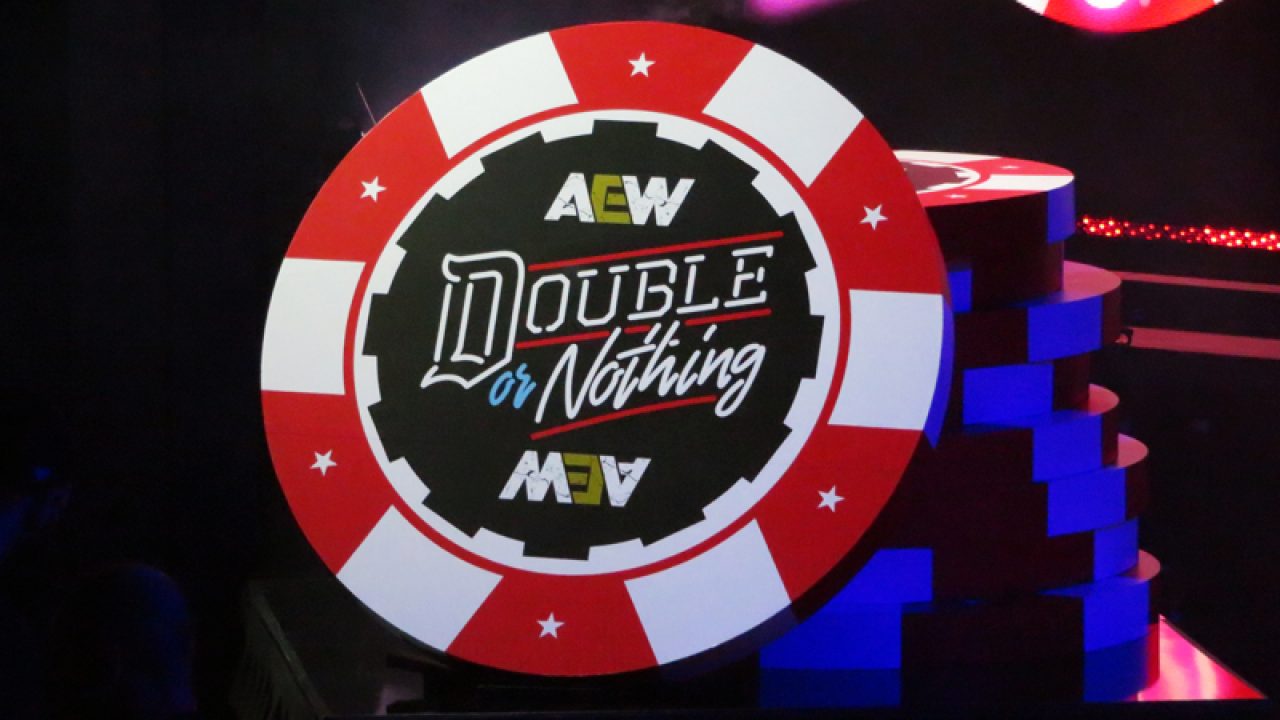 Tiffany is back with her take on Double Or Nothing, where she debunks the notion that AEW buried the heels at Double Or Nothing.
Double or Nothing has come and gone. Jon Moxley is STILL the AEW World Champion, Cody Rhodes is the inaugural TNT Champion, Hikaru Shida is the NEW AEW Women's Champion, and Kenny Omega and Adam Page are still the Tag Team Champions. It was a great night for the first AEW PPV since the Coronavirus outbreak.
However, there are a lot of people who complained, as usual. The most common complaint was that, except for MJF beating Jungle Boy, the babyfaces largely won/retained. The complaint was that the heels, namely Lance Archer, were buried at Double or Nothing. No, they weren't.
For reference, to 'bury' someone in wrestling is to beat them in such a way as to make them look bad and then keeping them off TV unless it's to be cannon fodder for the stars. True burials are rare, but semi-burials happen quite often, and can backfire on the person that is supposed to be wielding the shovel. Vince tried to bury Dean Ambrose by having him lose every week, but it backfired when the first schmuck he used, EC3, got buried by the fans, who sensed what was going on and rebelled against the burial of fan-favorite Ambrose.
That did not happen on Saturday night. Let's start at the top.
Jon Moxley vs Brodie Lee
Brodie Lee was certainly NOT buried. Jon Moxley won that war by referee stoppage because Moxley choked Lee out because Lee kept kicking out of the Paradigm shift. The match could best be described as a stalemate. Mox looked like a tough SOB that would not lose and Lee looked unstoppable.
The biggest issue with the Moxley/Lee feud is that Lee was shot through to the title shot, but there doesn't seem to be any idea of what he'll be doing now that he lost, especially with Mox's attention turning to Brian Cage. The fact that Lee technically didn't lose should keep the door open for another round, but we haven't seen AEW really do a long-term title feud yet.
Cody Rhodes vs Lance Archer
This was the one where EVERYONE seemed to be crying foul. Lance Archer has been built up as this unstoppable monster, only to fall to Cody in the TNT Championship. However, Lance Archer wasn't buried. He wasn't even hit with a shovel. He lost to Cody in part because of Mike Tyson. Before that, he'd basically beat the living hell out of Cody. No, Archer wasn't buried or even kicked with dirt.
I pointed out in another article that it was past time for Cody to be a champion of some kind, and since he's barred from the World Championship, the TNT Title would have to be his title. As frustrating as what happened to Archer is to some fans, it's important to remember that Lance Archer isn't well known to fans who don't watch Ring of Honor or New Japan Pro-Wrestling. If you came to AEW because of a WWE guy, like Chris Jericho or Jon Moxley/Dean Ambrose, you would probably have no idea who Archer was, which is also why Archer needs a legend like Jake Roberts as his manager. Cody is well known to the majority of AEW's fans and was needing a win in order to not bury himself on his own show.
Nyla Rose vs Hikaru Shida
This isn't even a talking point. Nyla Rose looked every inch the beast she is, and I mean that nicely. Shida won by being tough and refusing to lose. Yes, it sucks that Rose lost her first title defense, but what I've been hearing is that AEW just moved forward with their booking ideas regardless of the coronavirus, so Nyla was going to lose anyway, it just looks awkward because of circumstances that were out of everyone's hands.
Inner Circle vs The Elite
If you haven't watched the Stadium Stamped match from Saturday, I URGE you to find a way to watch it. It was HILARIOUS, silly, fun, but also wrapped up the Elite vs Inner Circle rivalry…at least for now. However, to say that Inner Circle was buried is bullshit. They all looked great and it was a way to wrap up the storyline since Blood and Guts is apparently not happening for the foreseeable future. While it would've been easy for Inner Circle to be relegated to the mid-card, the fact that they are feuding with Mike Tyson and his crew shows that they are still going to be in the top tier for a long while.
What's Going On?
I think it's safe to say Cody learned a lot from his legendary father and one of the things Dusty Rhodes was good at was putting babyfaces over on heels without hurting the heels and that lesson was on display at Double or Nothing. yes, the heels, by and large, lost, but none of them were buried. All of them dominated the babyfaces, and largely lost because the face got lucky. All of the heels looked great, even in loss.
Bottom line, no one was buried on Saturday Night, and this week's Dynamite proves it. Jungle Boy is getting a TNT title shot, Inner Circle is going to be feuding with Mike Tyson, Lance Archer and Brodie weren't on the show, but we can be assured that they'll be back, the heels will be fine. Let's enjoy the show.
King's WrestleMania Rewind: Stone Cold VS. Scott Hall (WrestleMania X8)
Chris King is back with another WrestleMania Rewind, looking at the NWO's Scott Hall battling Stone Cold Steve Austin at WWE WrestleMania X8 from Toronto!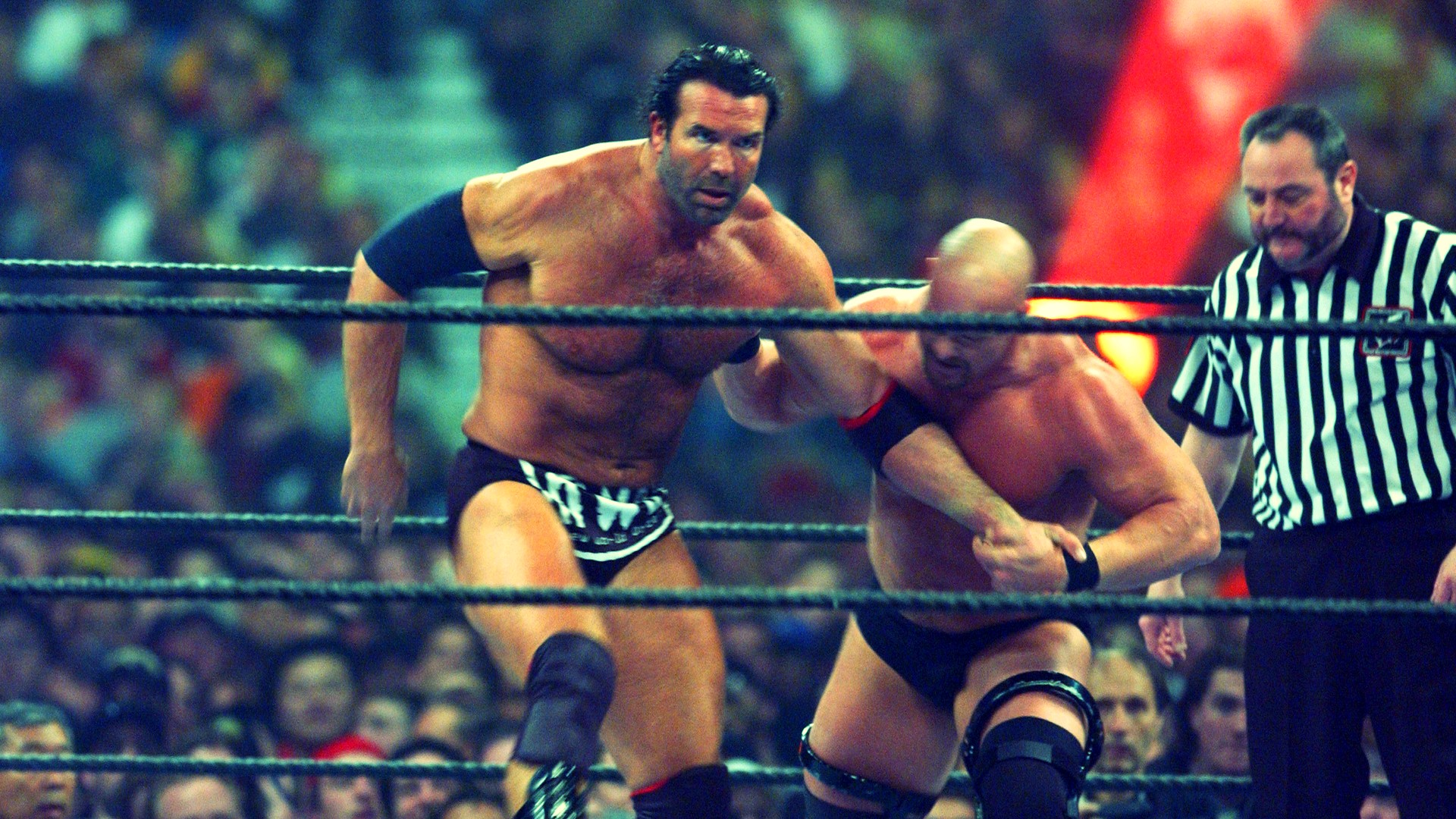 Chris King is back with another WrestleMania Rewind, looking at the NWO's Scott Hall battling Stone Cold Steve Austin at WWE WrestleMania X8 from Toronto!
Chris King is back this week with another edition of WrestleMania Rewind, where he is rewatching all the past Mania matches and feuds. This week you're in for a treat as we look back at 'Stone Cold' Steve Austin vs. Scott Hall at WrestleMania X8.
In late 2001, Vince McMahon bought out his competition WCW and acquired the rights to a plethora of talent including Booker T, Eddie Guerrero, Chris Benoit, and the iconic trio known as NWO. Hulk Hogan; Kevin Nash, and Scott Hall were hell raisers, and what better way to make a name for yourself than take out the two top superstars in the WWE The Rock, and Stone Cold?
The NWO cost Austin his chance at becoming the Undisputed Champion at No Way Out during his match with Chris Jericho. Adding insult to injury, the NWO spray-painted 'The Texas Rattlesnake' with their brand logo just like they did in WCW. As you can imagine, Austin was pissed and out for revenge against the group and primarily Scott Hall.
Hall would challenge Stone Cold to a match at WrestleMania 18. Both superstars beat the living hell out of each other leading up to this highly-anticipated match for who runs the WWE.
The glass broke and Stone Cold made his iconic entrance, and black and white NWO covered Halls' entrance alongside Kevin Nash. With the odds stacked against 'The Toughest S.O.B' could Austin or NWO prove their dominance? Sadly the NWO  broke up that very night when Hulk Hogan came to the aid of his adversary The Rock after their 'iconic' dream match. Stone Cold would ensure the victory with the Stunner. Hall would perform an Oscar-worthy sell over the finisher.
What a time to be a wrestling fan in the 2000s when nothing was impossible for WWE. Who would've thought WCW would go out of business and Hogan would make his long-awaited return to WWE?
King's WrestleMania Rewind: Seth Rollins vs. Kevin Owens (WWE WrestleMania 36)
Chris King takes a look at the most underrated WWE WrestleMania matches, and starts off with Seth Rollins battling Kevin Owens at WrestleMania 36!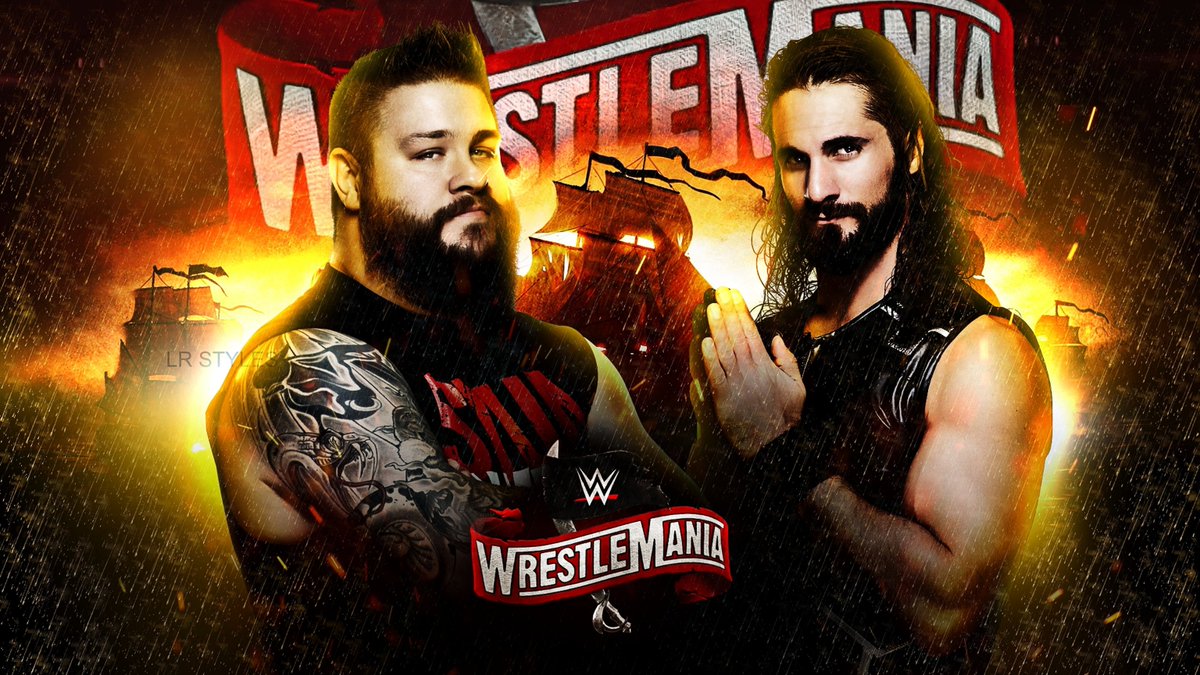 Chris King takes a look at the most underrated WWE WrestleMania matches, and starts off with Seth Rollins battling Kevin Owens in the WWE Performance Center at WrestleMania 36!
Chris King is starting a new series heading into WrestleMania season dubbed WrestleMania Rewind. Each week he'll be going back and sharing his insight over underrated matches at the Show of Shows. First up, is Kevin Owens vs. "The Monday Night Messiah" Seth Rollins at WrestleMania 36.
At the 2019 edition of Survivor Series, Rollins sacrificed himself during the men's traditional match allowing SmackDown to ultimately gain the victory. The following night the self-proclaimed Messiah, berated the whole roster but KO was not having any part of it. Owens quickly became a huge barrier in Rollins' cause for the greater good. The Authors of Pain attacked Owens with Rollins' character in question.
Owens finally had enough of his rival's mind games and torment and challenged Rollins to a match on the Grandest Stage Of Them All. Rollins mockingly accepted his challenge and the match was made official for night one of WrestleMania. Owens came out of the gate beating the holy hell out of the Monday Night Messiah trying to achieve his long-awaited moment at Mania but, Rollins tried to steal a disqualification victory by using the ring bell.
Owens hellbent on revenge provoked Rollins into turning their encounter into a no-disqualification contest where the fight could be taken all over the empty arena. The highlight of the match, was when KO used the WrestleMania sign to deliver a thunderous senton bomb through the announce table. Owens would secure the victory with a Stunner in an incredible match. Despite having no crowd during the pandemic era, both KO and Rollins put on an intense performance under the brightest lights.
In my personal opinion, this was a great feud that helped both superstars in their transformation as compelling characters for years to come.