Wrestling News: Hana Kimura Has Died
R.I.P. Hana Kimura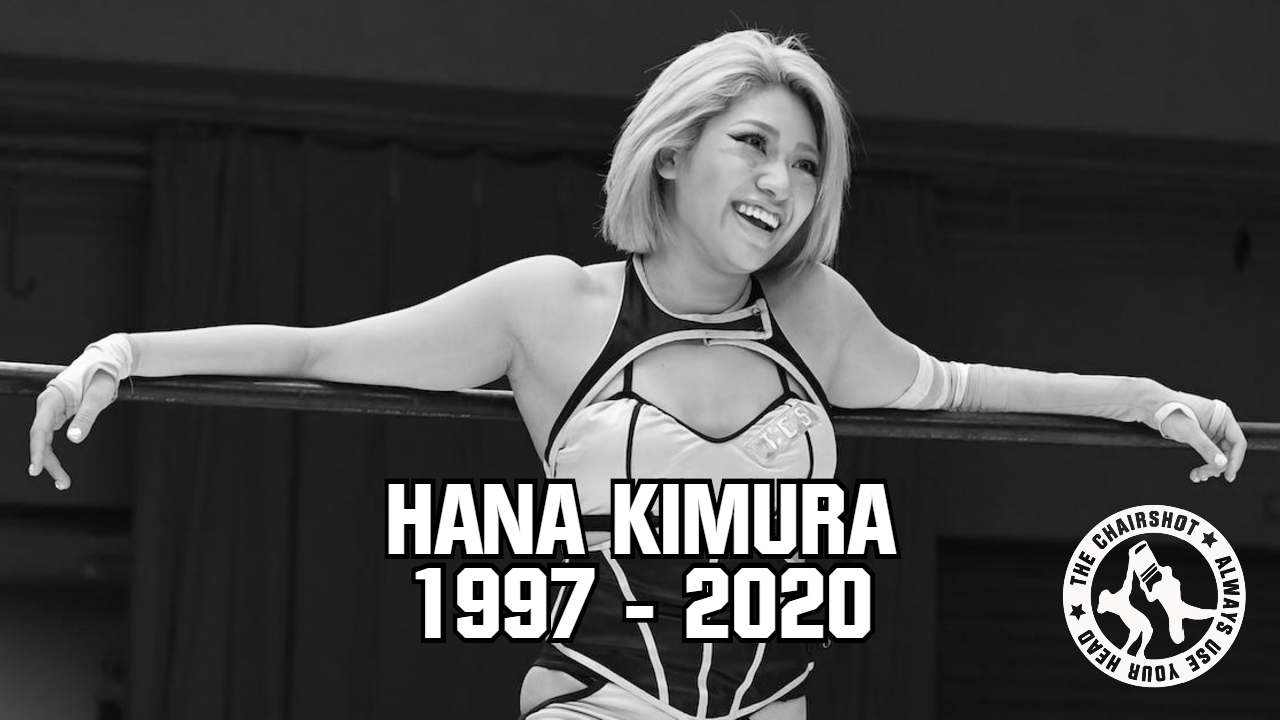 Hana Kimura dies at only 22 years of age.
This is a sudden and absolutely horrifying end to what was already a sad and disturbing story.
The second-generation Japanese female wrestler, highly accomplished in World Wonder Ring Stardom and likewise very popular in the wrestling fandom, recently joined the cast of Japanese reality television show, Terrace House. Terrace House is the Japanese equivalent of The Real World, where a handful of strangers are put in the same house for a time, and drama is bound to happen. And drama did happen, but online. There is no one username to blame for the Twitter trolling and general cyber-bullying Kimura endured as the show went on. Though the post has long since been deleted, Kimura's own social media had the disturbing images of self harm, which first alerted many wrestling fans and prompted them to post about on other social media outlets. And within barely a day, the reports now are that Hana Kimura is dead.
Stardom fans,

We are very sorry to report that our Hana Kimura has passed away.

Please be respectful and allow some time for things to process, and keep your thoughts and prayers with her family and friends.

We appreciate your support during this difficult time.

— We Are Stardom (@we_are_stardom) May 23, 2020
Hana Kimura just passed away. There are no other details at the moment but this is a death that can be blamed on the cruelty of social media and it's a subject that really needs addressing.

— Dave Meltzer (@davemeltzerWON) May 23, 2020
The death of Hana Kimura is an absolute tragedy. I hope this serves as a reminder that interactions on social media can have a serious effect on the mental health of anyone, no matter who they are. Be kind. RIP.

— Adam Pacitti (@adampacitti) May 23, 2020
As already stated in those tweets, this is what happens in a world where too many people disregard another's feelings. And as I said, there is no one username to blame for heaping negativity onto such a young person. However, that means there is a countless number of them who should feel disgusted with themselves. Hana Kimura, at only 22 years old, was perhaps one of the most promising female talents in Japanese wrestling today. Her tragic story speaks to the very serious and very upsetting mentalities that still exist in the world, and practically thrive on the internet. On behalf of The Chairshot, I extend deepest condolences and heartfelt prayers to Hana's mother, Kyoko Kimura, and the rest of her family.