Wrestling News: NJPW's Response to COVID
We sum up how NJPW has responded to the crisis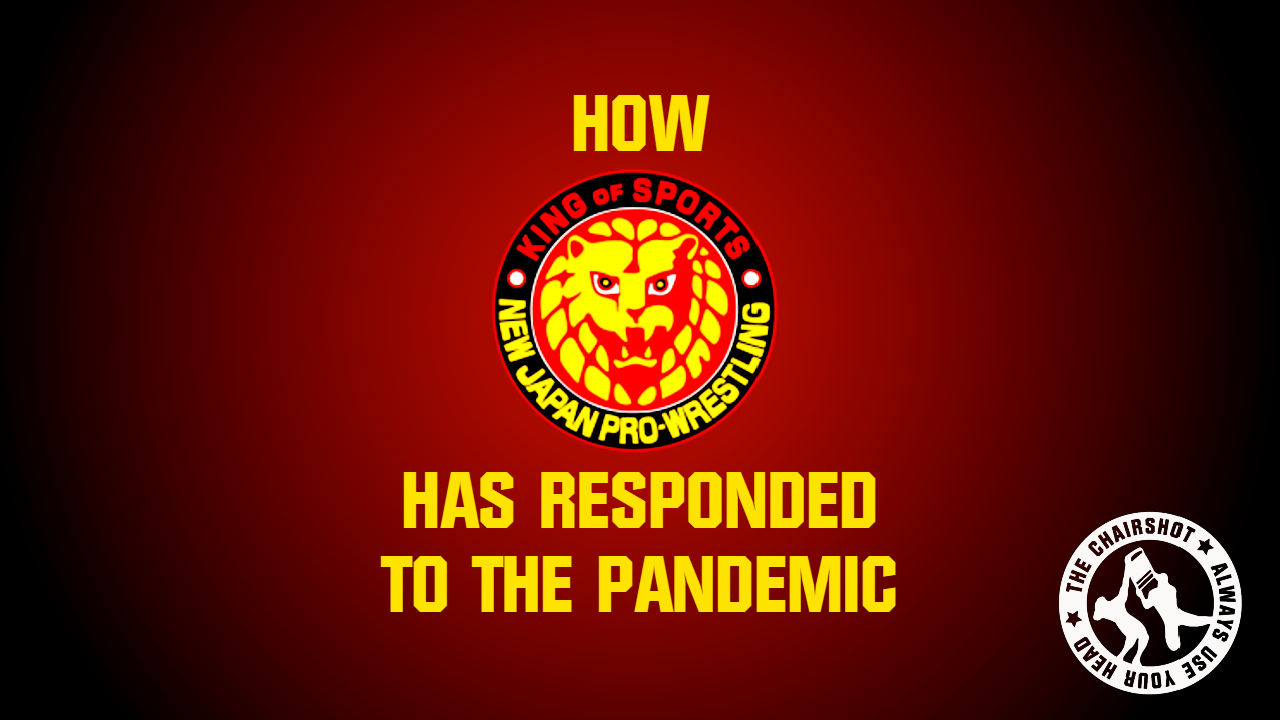 How the pandemic has affected New Japan Pro-Wrestling!
While the WWE and AEW have been able to operate with weekly television, even under limited conditions, that is obviously not the case for many other companies. NJPW has had to cancel event after event over the last three months. This meant no 48th Anniversary Show's highly anticipated IWGP Heavyweight Champion VS Junior Heavyweight Champion exhibition, which would've seen the first-time-ever match of Tetsuya Naito VS Hiromu Takahashi. No New Japan Cup, the great traditional tournament to name a #1 contender. No Sakura Genesis, no Wrestling Satsuma no Kuni, no Wrestling Dontaku. And even the Best of the Super Juniors tournament had to be canceled, which would've started in a few days on May 12th and stretched to June 6.
Now most recently, as reported by NJPW themselves, the brand new Wrestle Dynasty event which would've marked NJPW's return to America and Madison Square Garden, must be canceled. As just about every news outlet in America will tell you, New York is still too deep in its battle with COVID-19. While Wrestle Dynasty would've been in August, that does not offer enough time for New York to completely recover and decontaminate. Dave Meltzer and Wrestling Observer Radio noted, though perhaps obviously, NJPW did not want to cancel this event, as they were considering it the number two event for the year, second only to Wrestle Kingdom. At this point, Wrestle Dynasty will have to wait until 2021.
However, there is also plenty to be optimistic about.
For one, Tama Tonga has spoken out to how NJPW has taken care of their roster during these hard times. In first speaking with Sports Illustrated, Tama Tonga was quoted as saying, "There is a different sense of unity in Japan." Tama being American-born and even a veteran of the United States Air Force, said, "Here in America, the show must go on. Money needs to come in, so the wrestlers are still wrestling. New Japan stopped holding shows. That's not just for the safety of the fans, but it's also for the health of the wrestlers." Tama knows that it comes down to basic, fundamental mentalities of the countries and culture. "The company is more of a family in Japan," which is why no one has been let go, or even furloughed.
"New Japan does its best to look out for the entire wrestling scene in Japan. Even Tanahashi going in front of government, that may surprise people in wrestling, but it doesn't surprise us. He really is our leader. You can see that unity in our roster, too. Our guys go from young to old. This isn't a factory of young guys that get chopped up and spit out. The mindset around wrestling is different in Japan."
Kazuchika Okada himself has donated ¥5 MILLION ($46,885 USor so) to Coronavirus relief in Japan.
"I'm always grateful for NJPW fans' support, and it's my hope that I can get back to hearing the cheers of sold out crowds as soon as possible. It's usually me receiving the support and power of the people, but now I feel it's my turn to lend support to medical staff fighting this disease. I hope fans continue to stay home and stay healthy, so that we can return to the ring as soon as possible."
But in the midst of cancelling big events both in the present and in the near future, NJPW is discussing taking at least one page out of the American playbook. Meltzer says NJPW officials have been discussing empty arena shows for the first time. They would still have to wait for Japan's first phase of opening up the country. The state of emergency ends on May 31st, so perhaps the company will attempt just some of the Super Juniors or some similar event. While Tama characterizes American wrestling as "The show must go on," perhaps NJPW is only weeks away from getting their show back on track. And if that is the case, then perhaps we can all be optimistic about the world getting back on track with the Summer.