WWE Money In The Bank: Who Deserves It?
Mishal's biggest question headed into Money In The Bank isn't who will win, but who deserves it…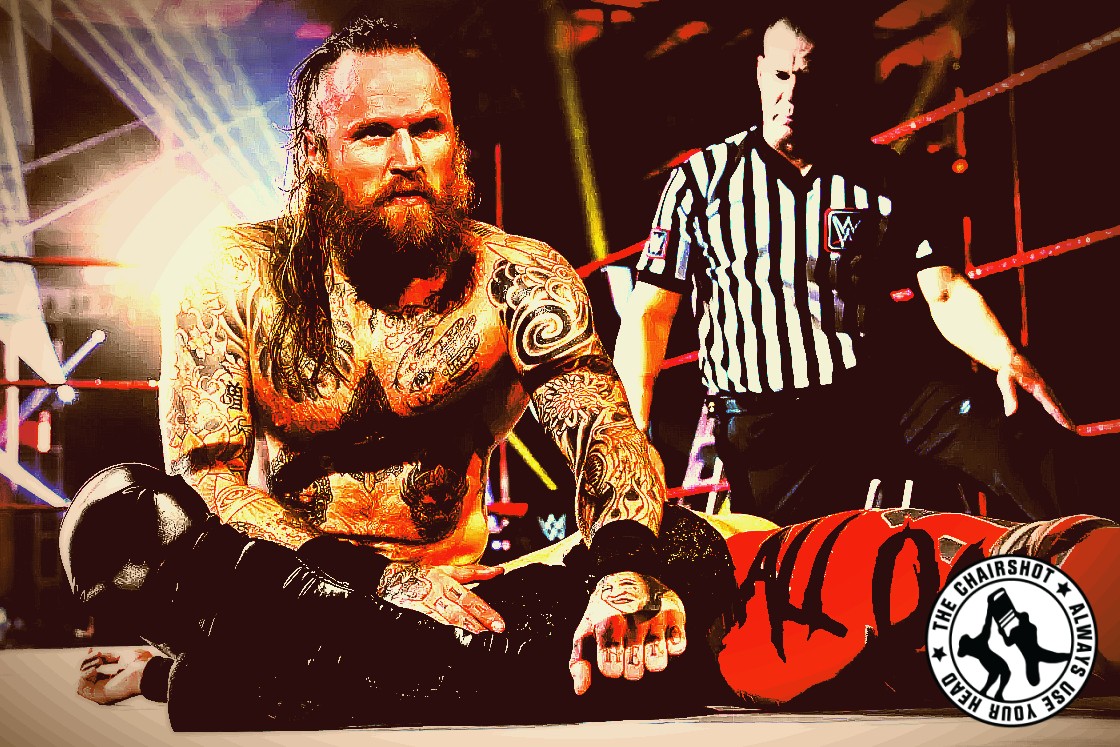 Mishal's biggest question headed into Money In The Bank isn't who will win, but who deserves it…
When was the last time a WWE show held as much intrigue, unknowing & genuine potential in the way that this year's Money in the Bank show does so close to airtime?
Following WrestleMania 36 is no easy task, a card loaded with surprises such as Edge's first match in almost a decade, two matches being held outside the confines of the arena, Drew McIntyre's first WrestleMania main event, Goldberg defending the Universal Championship and the fact for the biggest show in all of entertainment originating from a venue with not a single fan present being the biggest aspect of it all. It was an event, while mixed on opinion, delivered unlike any ever seen in entertainment or sport, and where the WWE would go from that point to many was the biggest question most fans had.
And a month later, against all odds, WWE is putting on a show that regardless of how it turns out will be among the most unique in company history.
Not only is Money in the Bank once again airing in front of no live audience like it has been for the last two and a half months but the shows pioneer match, the Money in the Bank ladder match itself will be contested in the corporate heart of WWE, 'Titan Towers where everything we know about the company originates from currently. This unique twist offers endless potential for what is arguably the most exciting match on the WWE calendar, giving a chance for the future of the business to shine and also handing them an entirely new playground to wreak havoc in, as well as giving us fans something entirely fresh for once.
I've said it before but even though it took a global pandemic to get us to this point, WWE is finally testing the waters to freshen up their product.
Since this is a show that usually affects the product quite a bit in regards to its storytelling and booking of championship matches and angles, I felt analyzing each of the two Money in the Bank matches would give us a better idea of who needs the briefcase in their grasp, who doesn't really need the briefcase in their grasp & who our dark horses are for this year's events.
Men's Money in the Bank Ladder Match
Participants: Aleister Black, Otis, Rey Mysterio, AJ Styles, King Corbin & Daniel Bryan
Who Needs It The Most: Aleister Black
I can't think of a single star in this year's field who's more deserving of the Money in the Bank briefcase. Being called up to the main roster around a year and a half ago it was clear that Aleister Black was destined for the bigger picture in WWE, the same way he was presented during his days over on the NXT brand as their representing champion & his feud with The Undisputed Era. Since his brief run as a tag team with Ricochet, Black has had a solid run under both the RAW & SmackDown brands, they've sadly lacked both purpose or significant impact due to an overly crowded field of superstars for the company to juggle.
More than anything, having Black emerge with a shot at one of the company's major championships would be a solid opportunity to make up for some of their past booking blunders with other NXT talents such as Shinsuke Nakamura, Samoa Joe or Finn Balor when they've pursued the biggest prizes on offer, as well as being a fresh face to the championship picture.
Who Doesn't Need It: Rey Mysterio
Nothing against one of wrestling's most important pioneers, it would just add nothing of value to either Mysterio or the Money in the Bank briefcase itself if he were to capture it at a time when so much younger talent needs the spotlight that the briefcase carries along with it. While there's nothing necessarily 'offensive' about Rey Mysterio coming out on top, it's easily the least exciting choice out of the crop selected to represent this year's men's match.
The Darkhorse: Otis
Is Otis the guy anyone saw being a minor breakout star a year ago when he was called up? No, I can't think of a single WWE fan that called him being as successful of a babyface as he is today. Being part of the insanely charismatic tag team that is Heavy Machinery, competing on the main stage of WrestleMania, being a part of one of the best 'feel-good' storylines in recent memory & being linked to Mandy Rose have made Otis the loveable oaf that he is, and one that is ridiculously entertaining to watch on television as well.
Seeing Otis as 'Mr. Money in the Bank' isn't exactly realistic I'll admit, but of all the participants in this year's contest, he carries a great deal of momentum behind him with how eventful the first half of 2020 has been for him. Picturing him facing off with the likes of established main event talent like Bray Wyatt, Braun Strowman, Daniel Bryan, Roman Reigns or Baron Corbin may be a bit of a stretch to some but that doesn't seem impossible, in fact, crazier things have happened in the WWE in the past & even recently if we're being honest. I personally can't say I'd bet on him, Otis, however, is the one to watch going into this match.
Women's Money in the Bank Ladder Match
Participants: Asuka, Shayna Baszler, Dana Brooke, Nia Jax, Lacey Evans & Carmella
Who Needs It: Shayna Baszler
Shayna Baszler winning, much like Aleister Black winning, in my eyes is almost a necessity from all aspects of the company, whether that be an investment in the future, overall consistency with storylines or trying to develop effective characters to sell, I can't look past Shayna as the best possible victor to represent the WWE's women this year. Baszler is coming off a fantastic start to the year; dominating the Elimination Chamber, battling with Becky Lynch in a physical feud & putting on a stellar performance against the current Women's champion at WrestleMania, despite the sudden loss.
What WWE has on their with Baszler is special, because while she isn't the flashiest of performers compared to some other talent by any means, she is a masterful storyteller in the ring and when putting together angles for current storylines. Her style is far more 'ground & pound' or submission-based due to the nature of her mixed-martial-arts background prior to her WWE debut, something that makes her character as intimidating as she is. Placing her into the environment of a Money in the Bank match is a golden opportunity, with it being a match her brutality can thrive in & potentially deliver a dominant performance similar to the sheer carnage unleashed in the Elimination Chamber back in February. Every woman in this match could benefit from this year's briefcase to some extent, none carry the potential that Baszler does with her at this very moment.
Who Doesn't Need It: Dana Brooke
Since this is an 'opinion' piece I'll share my honest opinion—Dana Brooke bores the daylights out of me. And with this article being a mix of analysis & opinion, both influence whom I feel is worthy of holding the Money in the Bank briefcase & as a result, Dana Brooke falls dead last practically on instinct.
Like all the talent that WWE possesses, I'm sure they see some quality in Dana Brooke that they feel is worthy of pushing forward towards their audiences, that doesn't mean it always translates to every member of your audience, such as myself. Brooke has her charm, having met her she seems like a lovely lady to be around but sadly lacks the charisma, in-ring ability or presence that makes a professional wrestler from any walk of life interesting in my eyes. Her physique & fitness background may impress certain members of the fanbase, that just isn't enough when measuring her against the other competitors in this match, each of who carries a unique quality to them that Brooke sadly lacks. None of this should be taken as me outright hating Brooke or critiquing her in a field I have no experience in, just out of the choices we have on offer, she's the least exciting by a landslide & wouldn't really add much of anything to either side of the Women's title picture on both brands.
The Darkhorse: Nia Jax
Talking about Nia Jax is risky because of the appeal that the WWE has in her being incredibly obvious, with her vastly different size & heritage playing a huge factor in the trust the creative team puts behind her. On the other hand, particularly amongst the online wrestling community, Jax is constantly criticized for her in-ring skills & recklessness that has gotten her into a world of trouble in the past, and even fairly recently with her practically impaling Kairi Sane on a turnbuckle.
Having Nia Jax win wouldn't be the worst decision, since seeing her face off with current champion Becky Lynch being a storyline that would bring the two full-circle considering the history the two have with one another's careers over the last two years & would be quite a satisfying challenge for both competitors to tackle. The issues lie with Jax's overall record when it comes to in-ring safety & whether or not she's a respected enough opponent in the eyes of some groups of fans to accept, which tends to fluctuate based on the level of damage she's inflicted on whomever her opponent is at the time of writing. Next to Baszler, I'd say Jax would be the next best choice based on storytelling or who the company has the best chance of building up, where that takes us come Sunday is what I can't wait to see unfold.
Who do you think deserves it? Sound off in the comments below!