WWE NXT: 5/6/2020 YouTube Viewership Report
Greg DeMarco's look at the WWE NXT YouTube viewership for the May 6th 2020 broadcast!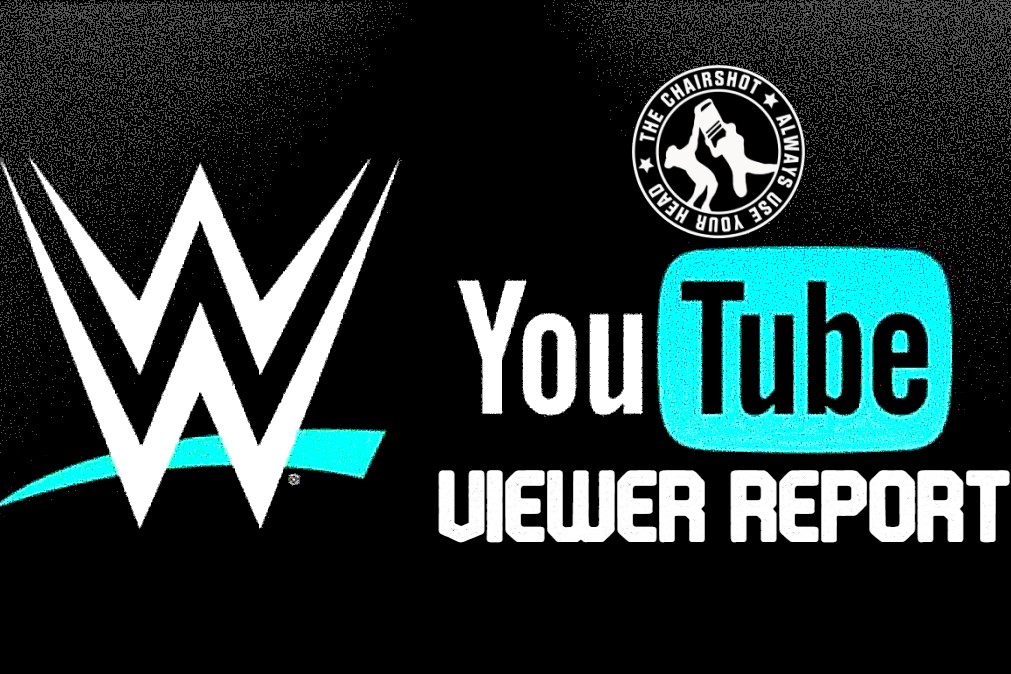 Greg DeMarco's look at the WWE NXT YouTube viewership for the May 6th 2020 broadcast!
As we all know, social media and other outlets have become a huge means of drawing in interaction and viewers for WWE. Most people will point to television ratings like they did during the Monday Night Wars in the late 1990's, however that can be skewed with so many various means of watching today that do not include cable television. As such, YouTube has joined social media as a metric as important to WWE as television ratings (if not more). The weekly WWE NXT YouTube Performance Report is a look into that success metric.
As you've become accustomed to, here is this week's WWE NXT YouTube Performance Report, compiled Thursday (about 24+ hours after Raw went off the air), for the 5/6/2020 edition of WWE NXT:
Karrion Kross & Scarlett in-ring debut – 604k views
NXT Women's Champion Charlotte Flair vs. Io Shirai – 499k views
NXT Champion Adam Cole vs. Velveteen Dream – 287k views
Dominik Dijakovic vs. Johnny Gargano – 177k views
Io Shirai/Rhea Ripley promo – 175k views
Finn Balor promo – 115k views
Xia Li vs. Chelsea Green – 87k views
Cameron Grimes vs. Denzel DeJournette – 73k views
Kushida vs. Jake Atlas – 64k views
Akira Tozawa vs. Jack Gallagher – 57k views
Matt Riddle & Timothy Thatcher promo – 47k views
Imperium promo – 36k views
WWE NXT YouTube Viewership – Greg's Nerd Numbers
5/6/2020 edition of NXT: 2.221 million million total views across 12 videos
5/6/2020 average: 185k views
5/6/2020 Top 5: 1/742 million views, 78% of the total views

The #1 video accounted for 22% of the total views
WWE NXT YouTube Viewership – Greg's Nerd Analysis
This is my first week cataloging the YouTube viewer numbers for WWE NXT, and the first thing that jumps out at me is how low they are in comparison to Raw and Smackdown. Monday's Raw totaled 5.233 million views, compiled 36 hours after. This edition of NXT has a larger viewing time before I compiled the numbers, and comes in at less than half of Raw. This isn't a total shock, as the TV ratings for both shows follows the same course.
The big winner this week is Karrion Kross, who got his proper debut alongside Scarlett. Their video outshines Charlotte Flair and Adam Cole in title defenses–and both against tremendously popular opposition. That's a big number for them to pull, and proves what many of us know: WWE has a major star on it's hands with Karrion Kross. Here's to hoping that WWE (or Kross) don't screw this up!
On the flip side, it was surprising to me was how low Finn Balor's promo video landed, 115k views. That falls below Rhea Ripley & Io Shirai, and shows that the move to NXT may not have done a ton for Balor's stock.
What do these numbers tell you about Wednesday's NXT?
Greg DeMarco is a life-long wrestling fan who has been providing analysis and perspective online since 2010. He's also worked for various wrestling promotions including the NWA and Ring Of Honor, and currently promotes IZW Wrestling in Arizona.
Links:
* Homepage – http://thechairshot.com/gregdemarco
* Twitter – https://twitter.com/ChairshotGreg
* Facebook – https://facebook.com/ChairshotGreg
* Instagram – https://instagram.com/ChairshotGreg
* Free Email Newsletter – https://gregdemarco.substack.com
Time to pick up a new Chairshot shirt!

Get yours at:
https://www.prowrestlingtees.com/related/thechairshot.html