Adam's Carnyland Combination 6.21.2020
Another week that means another roundup of NWA Carnyland… wait roundup?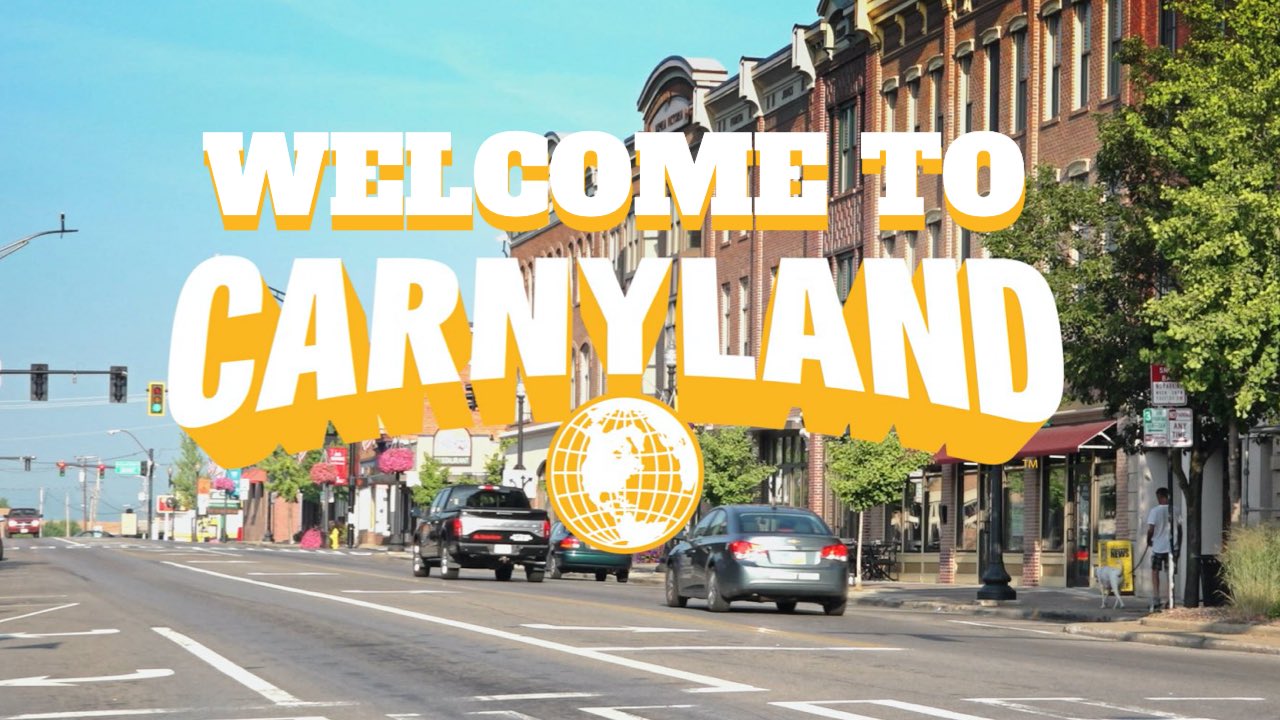 Another week that means another roundup of NWA Carnyland… wait roundup? I really am losing my mind with quarantine. Anyway… with this week we have a surprise in the election, Eli Drake giving his opinions on Leg Slapping in wrestling, questions and story time with his career.
Without further delay (more than what I took dragging my feet in all honesty), let's start the review!
Carnyland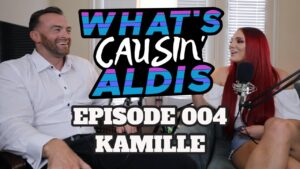 It opens up with the vote date being next week for the next mayor of Carnyland and the only way to vote is becoming a Patreon. Eli gives his video package to reassure votes for his mayoral election and cuts to Danny Deals and Nick Aldis working on the World Champ's chances… poorly. The Question Mark now has his phone operating system and the question is, "How do I get a long lasting relationship?" Apparently, Daffodil Symphony is the way if you really want that spark to never die. Ester Addington has her video message going for her mayoral election and even more rumors go around that Allysin Kay gets the rumor mill of maybe being the drop out that Stu said from last week and gives her lovely and um… pleasant opinion on Ester. More electoral voting videos appear from Aron Stevens and Jocephus along with Zicky Dice trying to ruin Thunder Rosa and to "help" Zicky Dice by telling him why he's losing the female votes calling him; creepy, childish, weird, creeeeeeeeeepy and much more.
BREAKING NEWS, Danny Deals puts himself in the crapper with his "lovely" business deals by being partnered with people that are more shady than even Danny Deals himself. With that being said, Nick Aldis will respectfully step down in his mayoral vote and be replaced by none other than Tim Storm for Mayor of Carnyland.
The Eli Drake Show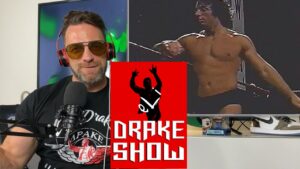 The show starts off with him addressing something that majority of us do and that's the use of the word "Um" in the podcast so to hopefully stop himself, he stole DPP's bell on DWI and has that as his counter whenever he uses it. Trust me, it's entertaining,. He gets mad about it. Firs topic is the #LegSlap that Orton brought up about current wrestling and Eli agrees that it's just too much. It used to be a couple a times a show but now it's every other move even with chops or gut kicks. To prove that he isn't much of someone to slap their own leg, he plays a show back in 2004 that he did in HWA and goes over things that he would do differently and would like to change. After the match, he's addressing the people that actually watch and listen to the show with the 30 day challenge or as Eli calls it, "The Shoes of a Champion Challenge" where it's 100 Push-ups, sit-ups and squats every day for a month, more of a way for people saying that there isn't much to do during quarantine. You can go work out, feel better about yourself even though you'll hurt like hell after and get something done.
Finally, we get to the Patreon questions and some good ones said, sadly not mine but, it also ends with a very nice and touching story about Percy Pringle when he was in Championship Wrestling from Hollywood.
Final Thoughts
Now I will admit that this took a while to write out. What's Causing Aldis was a good interview with Camille that is a great listen with Strictly Business ties and Inside The NWA giving us multiple competitors giving their Mount Rushmore of wrestling like they are our lovely friends on The Badlands Podcast but, it will also be a while for another product with the NWA. With the wrestling world getting different accusations towards people and horrible things some are accused of doing or have done, one of the names thrown in was Vice President of NWA, David Lagana. Much like Jim Cornette did with his remark on commentary months ago, with the allegations towards Lagana, he resigned from the National Wrestling Alliance and have halted any production of NWA Shows much like Carnyland for the time being. Don't worry, I will still be writing articles but, they will be different like my own opinions, covering other wrestling or you might see me do things with our entertainment page. Until then, writing for the NWA will be halted for the foreseeable future until they decide when and how they will do things moving forward.
Oh… and for anyone wondering how many uh or um's Eli said, it's 45. I feel like breaking that the next DWI.
King's WrestleMania Rewind: Charlotte Flair vs. Asuka from WrestleMania 34
Chris king is back with one of the most underrated matches in WrestleMania history–Charlotte Flair vs. Asuka!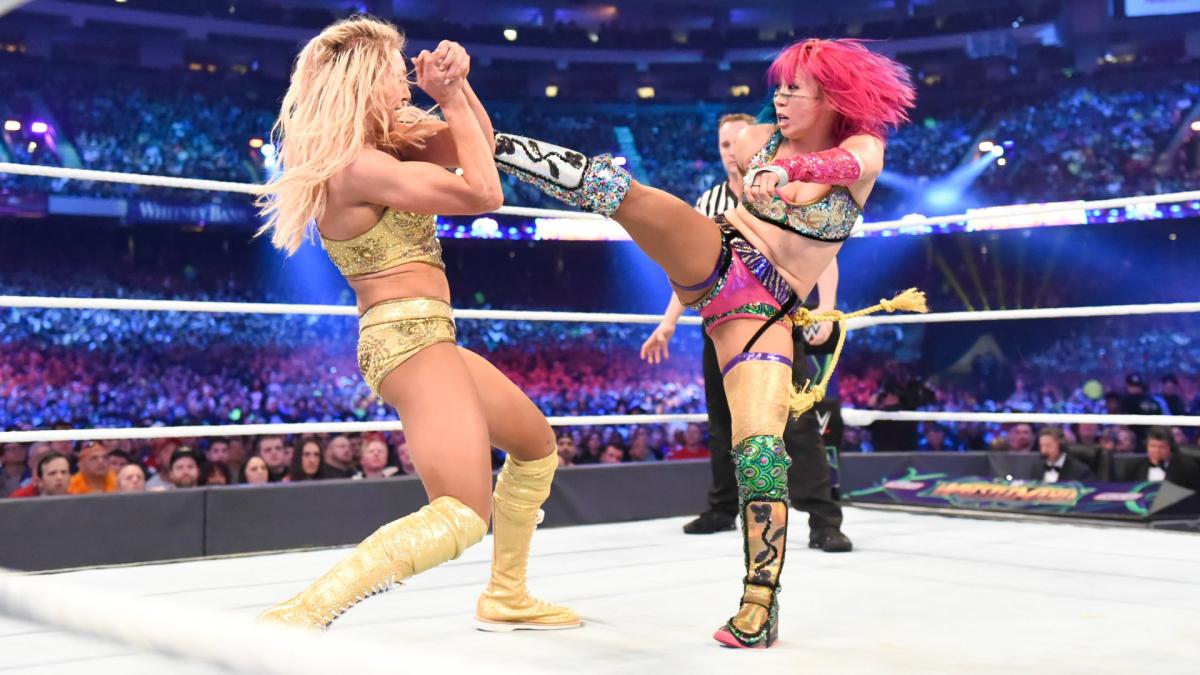 Chris king is back with one of the most underrated matches in WrestleMania history–Charlotte Flair vs. Asuka!
We look back at Charlotte Flair vs. Asuka at WWE WrestleMania 34. 'The Empress of Tomorrow' put her unprecedented and historic undefeated streak of 914 days on the line against 'The Queen's' SmackDown Women's Championship.
For years, this was considered a dream match while Asuka dominated the roster in NXT, while Flair won numerous championships on the main roster on both Raw and SmackDown. The Empress made her long-awaited debut on the September 11th episode of Raw and began to tear through the competition.
Asuka outlasted all twenty-nine other women in the historic first-ever Women's Royal Rumble match to challenge for the title of her choosing. At Fastlane, she made her choice.
The WWE Universe was so excited for this match myself included. Both superstars delivered a fantastic performance on the Grandest Stage of Them All executing counter after counter. Asuka showed off some nasty-looking kicks to her opponent, and Flair hit a thunderous Spanish Fly off the top rope. Flair was seconds away from defeat at the hands of The Empress but she locked in Figure Eight and Asuka was forced to tap out.
I can't even begin to explain how shocked I was at this outcome, as nearly everyone expected The Empress to continue her undefeated streak and walk away with the women's title. This controversial decision was the downfall of Asuka's momentum. She would ultimately win the SmackDown Women's Championship at the 2018 TLC pay-per-view in the triple-threat ladder match.
Fast forward to this year when Asuka has recently returned with her Japanese-inspired persona Kana. Kana is dangerous and ruthless and is heading into a championship with Bianca Belair at WrestleMania 39. The Empress has regained all her momentum and is highly favored to walk away with the Raw Women's Championship. Let's hope that Asuka and Belair can tear the house down and deliver an A+ grade match both women are fully capable of.
King: Dominik Mysterio Needs To Do This At WrestleMania
Chris King is here with what WWE should do with Dominik Mysterio at WrestleMania in his long-awaited match against his father Rey Mysterio Jr.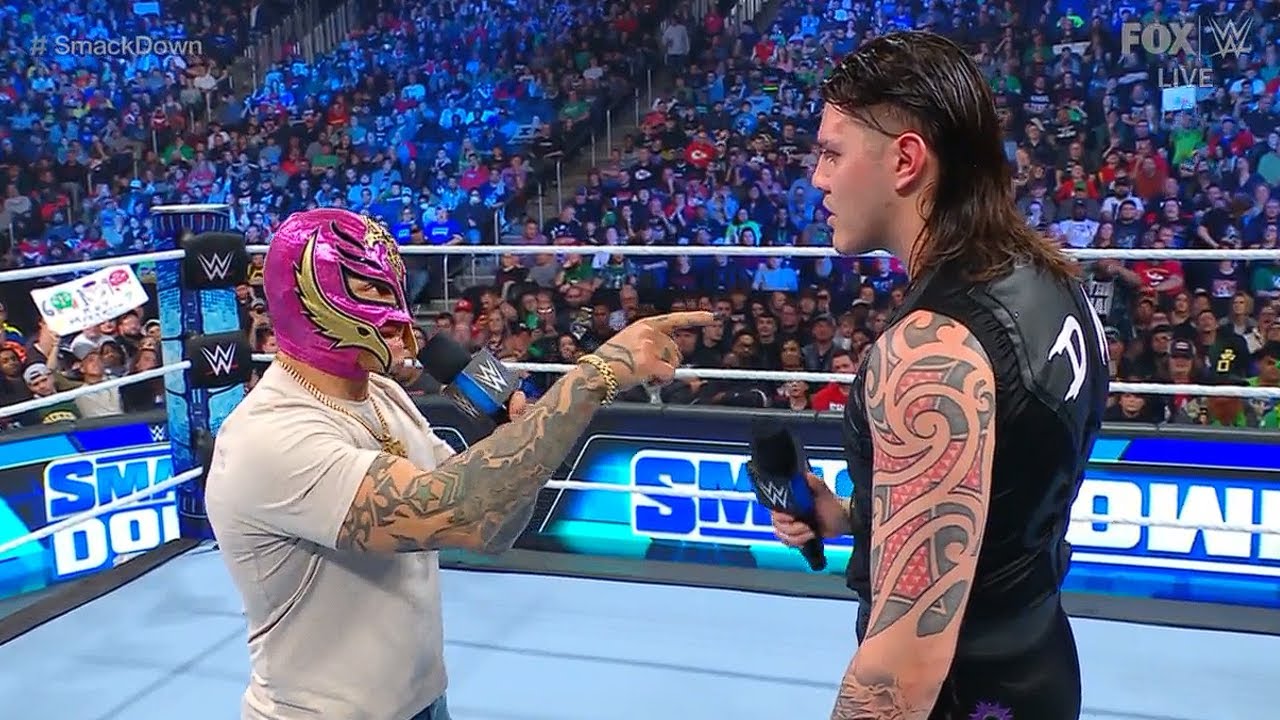 Chris King is here with what WWE should do with Dominik Mysterio at WrestleMania in his long-awaited match against his father Rey Mysterio Jr. 
On this week's episode of Friday Night SmackDown, Rey Mysterio finally snapped and beat some sense into his disrespectful punk-ass kid Dominik. The member of the Judgement Day came out to push his father again for a match on the Grandest Stage of Them All, this time with his mother and sister at ringside. The ungrateful punk told his mom to "Shut Up," as a father even I wanted to jump through the screen and whoop his ass.
Back in October of last year, Mysterio made the emotional decision to possibly quit the company but, instead, Triple H persuaded the Lucha libre superstar to move over to SmackDown to avoid his son. This came after Dominik shockingly turned on his father at Clash at the Castle. Mysterio did everything he could to refuse his despicable son's challenge for Mania but, a man can only be pushed so far. Mysterio will be inducted into the 2023 WWE Hall of Fame and I expect Dominik to embarrass his father during his speech to further this personal feud.
Yes, the WWE Universe hates Dominik and wants to see him get the ever-loving crap kicked out of him but, this feud is missing a special ingredient to capitalize on the biggest heat possible. Throughout this feud, Dominik has made mention of the legendary Eddie Guerrero on several occasions going back to the "iconic" 2005 feud.
I know WWE might not want to go this route but, Dominik MUST come out to Eddie Guerrero's theme at Mania. The disrespectful punk needs to come out in a lowrider to garner nuclear heat. It doesn't matter if The Judgement Day comes out and causes interference for Dominik to get the win, all that matters is that both superstars get the biggest payoff of this nearly year-long feud. Just imagine the Roman Reigns heat after he defeated The Undertaker and multiply that by ten. Dominik portrays the perfect heel and he truly is the missing ingredient that The Judgement Day needed to grow and evolve into a top faction.