Andrew's Impact Wrestling Results & Match Ratings 6.30.20
Impact sets up the new direction for the Slammiversary main event. More hints for returning wrestlers!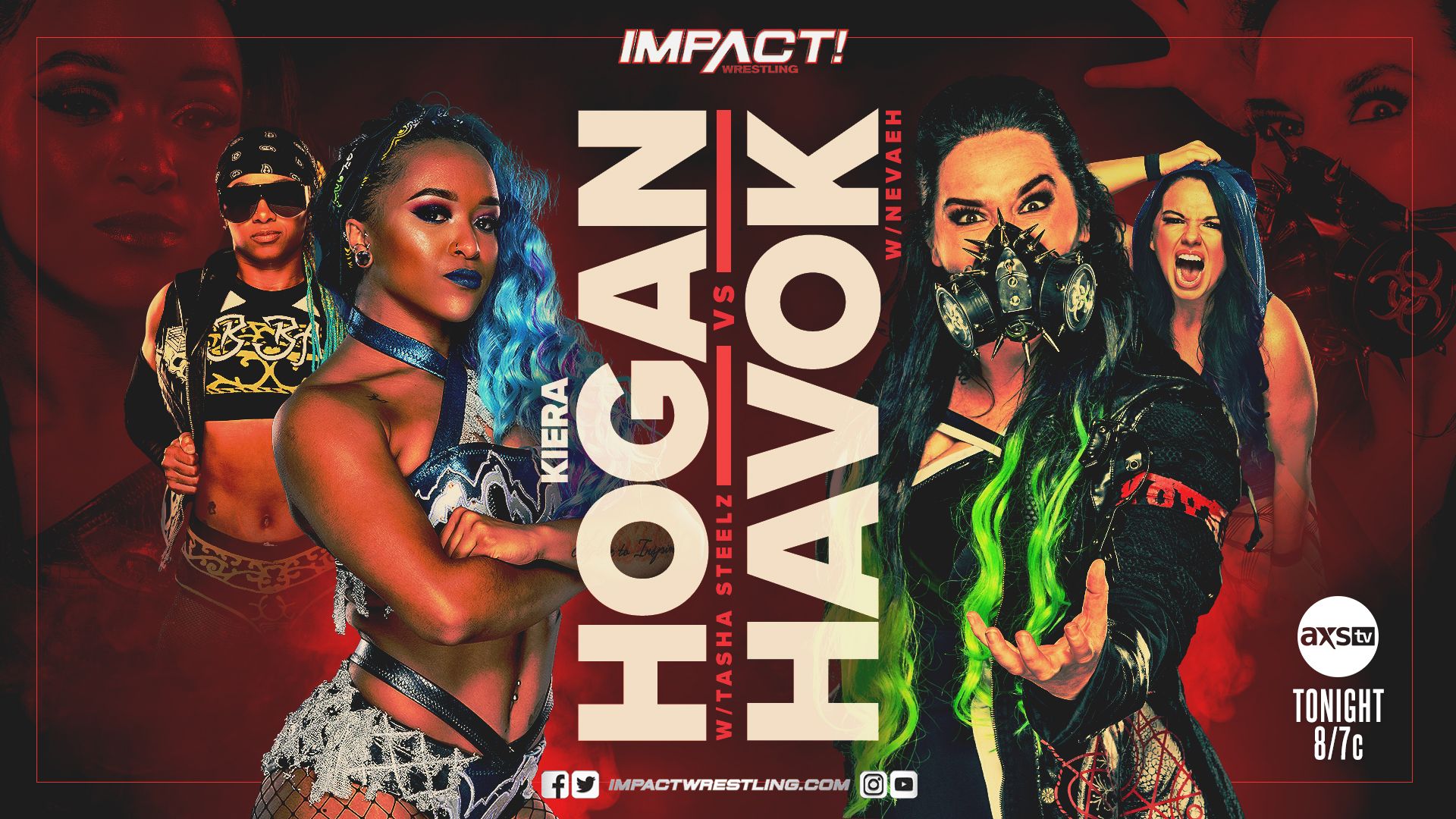 Well Impact did some house cleaning, and not because of the reason that many other companies let people go. Tessa Blanchard was released and Michael Elgin is also gone, at least for non-#SpeakingOut reasons.
That leaves the main event of Slammiversary a little lacking, and also brought up questions on if they were going to just pivot to the TNA title being official again. Do we see a returning name inserted into the main event picture?
Another thing to think about, is if Fulton continues to rack up wins against participants in the main event; will he be the one to be added?
To add more intrigue, we get another returning star hint. Is this the obvious Super EY, or a distraction?
#Slammiversary is going to be SUPER! #IMPACTonAXSTV pic.twitter.com/P2U09r00VT

— IMPACT (@IMPACTWRESTLING) July 1, 2020
Ratings:
Chris Bey w/Johnny Swinger vs Suicide: Bey wins via Beymouser – ***
Reno Scum vs Fallah Bahh & TJP: Fallah wins via Samoan Drop/Mamba Splash Combo – ** 3/4
TNA Heavyweight Championship: Moose (c) vs Crazzy Steve: Moose wins via No Jackhammer Needed – **
Kiera Hogan w/Tasha Steelz vs Havok w/Nevaeh: Kiera wins via Superkick – **
Madman Fulton w/Ace Austin vs Trey: Fulton wins via Disqualification – *
Results:
Madison and Josh kick things off with the Impact title clearly displayed behind them and announcing the Slammiversary main event will be a 4 way, with a mystery opponent.
Chris Bey w/Johnny Swinger vs Suicide
Chris and Suicide had a nice back and forth this entire match. Bey missed a corner Moonsault which allowed Sucidie to take control for most of the latter half of the match. Suicide hits a Suicide Solution, goes for the Swanton Bomb, Swinger gets involved while the referee is checking on Bey, Bey hits the Beymouser and picks up the solid win heading into Slammiversary.
.@TheMooseNation plans to show @steveofcrazzy that he's the best wrestler in the world TONIGHT! #IMPACTonAXSTV pic.twitter.com/5d6QYitbbq

— IMPACT (@IMPACTWRESTLING) July 1, 2020
Reno Scum vs Fallah Bahh & TJP
Reno Scum gets the early jump on Fallah and TJP, and then the rest of the match is a little all over the place. Luster spends a lot of time in the ring, both legally tagged in and not. TJP and Fallah try to play more by the rules, but the match breaks down a few different points. A fairly fun match, but the finish comes awkwardly. Fallah was waiting a little too long for Thornstowe to jump into the Samoan Drop, and it just ended a little flat.
Not terrible, and a solid win for the babyface team. Just the finish was odd.
Ahh Locker Room Talk is still cringey, but in that Jerry Springer tremendous way.
.@MadisonRayne tried to get to the bottom of @WeAreRosemary and @JohnEBravo1st's relationship but she got an even bigger scoop – Rosemary and @TheTayaValkyrie are now officially tag team partners! #IMPACTonAXSTV pic.twitter.com/iII97SO7SS

— IMPACT (@IMPACTWRESTLING) July 1, 2020
The North come out, talking crap about Ken Shamrock. Shamrock comes out, picks his spot, and then Sami's ICU entrance happens. He says, "Who needs friends, when you have enemies". So he appears in the ring, fends off The North with Shamrock, and then gets in Shamrock's face before disappearing. So they aren't friends, but respect seems to be around enough for Sami to help Shamrock. 
IMPACTPlus Flashback Moment: Magnus vs Eric Young, April 10,2014, TNA World Heavyweight Championship
Trey has a corny promo where he tries to act tough when talking about the match with Madman Fulton. Give me a break. Trey can barely hold his own against Ace and now he's supposed to be angry…ugh. I'm more scared of Alisha Edwards.
TNA Heavyweight Championship: Moose (c) vs Crazzy Steve
Moose had this match completely in hand. He beat the ring steps with Steve's body at some point, which supposedly caused internal bleeding for Steve. Then he just methodically goes about dissecting Steve, which of course gave Steve a small hope spot off an Avalanche Sunset Flip Powerbomb. The moment is short lived and Moose kills him with his Spear, to retain the TNA Heavyweight championship.
In the post match beatdown, Tommy Dreamer and some referees try to break it up and check on Steve, causing Moose to go after Dreamer. So this is very obviously setting up Dreamer as the next contender for the TNA title. The question is, will it be an episode of IMPACT or at Slammiversary?
"The truth hurts – nobody ever paid to see you play in the NFL and nobody ever paid to see you wrestle."

A PASSIONATE and FIRED UP @THETOMMYDREAMER is sick of @TheMooseNation wasting all of his talent. #IMPACTonAXSTV pic.twitter.com/oEduX8pxuT

— IMPACT (@IMPACTWRESTLING) July 1, 2020
Kiera Hogan w/Tasha Steelz vs Havok w/Nevaeh
Kiera tried to start off quick, but Havok asserted her dominance in short order. Havok got a little sloppy while being in charge, Kiera used her hair to strangle Havok and tried a Sleeper Hold to wear her down. Havok fought back, but Kiera never completely went away. Tasha got up on the apron with Havok's mask, and distracted the Kaiju Queen. Tasha slides the mask to Kiera, Kiera pops Havok with the mask, then hits a Superkick for the sneaky victory.
Tasha and Kiera are doing a great a job at being the sneaky but adorable heel team.
Madman Fulton w/Ace Austin vs Trey
Trey came out quickly, dodging a few Fulton moves and peppering in offense when he could. He tried to wipe out Ace and focus on Fulton; but Fulton's size was a big factor. Trey never backed down and kept working to find openings; but giving up about a foot in size, Trey was on the receiving end of a lot.
Surprisingly, Trey grabbed Ace's Gambit stick and smacked Fulton across the face with it. Grabbed a chair, took out Ace and laid in a few shots to Fulton as the show ended. So Trey got disqualified, which does technically give Fulton another win. There is a good chance we could see someone lose their spot in the main event of Slammiversary.
Overall Score: 6.5/10
We'll see how well Impact pivots the shows around the new dynamic of the roster, but this was a good start. The Eric Young hints, D'Amore dropping the Good Brothers line and I guess you could even maybe take the Flashback as a possible tease for Nick Aldis as well. Oddly enough, with two main stays of the main event scene gone, that does give returning stars a chance to make bigger waves than may have been initially planned.
Also let's not over look Josh's overuse of the words "Ruthless Aggression". Not sure if that's supposed to be a Kurt Angle reference, since we all know John Cena won't be showing up at Impact.
Still, decent enough show when it comes to how everything is building. The in-ring product left something to be desired this week, but it was still a solid show building towards a PPV.