Andrew's WWE Backlash Results & Match Ratings 6.14.20
Backlash happened and…were you overwhelmed?underwhelmed? Can you even be JUST whelmed?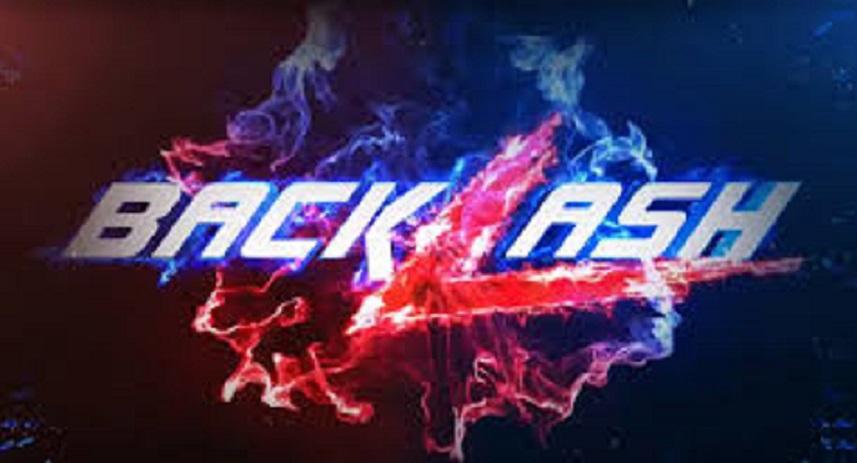 I'm not sure my expectations for this PPV could get any lower. I haven't really watched a full episode of WWE TV in months, because it's not engaging and they do recap packages that make the television basically worthless.
Braun is a champion I don't believe or care about, and feeding some comedy for a soft defense before The Fiend is lame. Lashley facing McIntyre was a decent match in Impact, but Lashley has been a shell of himself since returning to WWE. The IIconics returning does spice up the Women's Tag division, so that should be an interesting match.
Only matches I have a little hope for are Street Profits versus Viking Raiders and Orton versus Edge. These are all proven commodities and hopefully everything else isn't too terrible to sit through.
Ratings:
United States Championship: Apollo Crews (c) vs Andrade w/Zelina Vega & Angel Garza: Apollo retains via The Chariot @7:25 – *** 1/4
Women's Tag Team Championship Triple Threat: IIconics vs BlissCross vs Bayley & Sasha Banks (c): Banks retains via Rolling Cradle @8:50 – ***
Jeff Hardy vs Sheamus: Sheamus wins via Brogue Kick @16:50 – **
Raw Women's Championship: Asuka (c) vs Nia Jax: Double Count Out @8:25 – *
Universal Championship 2v1 Handicap: Miz & Morrison vs Braun Strowman (c): Braun retains via Running Power Slam @7:20 – **
WWE Championship: Bobby Lashley w/MVP vs Drew McIntyre (c): McIntyre retains via Claymore @13:15 – ** 1/4
Raw Tag Team Championship: Street Profits (c) vs Viking Raiders: Ruined by Ninjas? – *** 1/2
Randy Orton vs Edge: Orton wins via Punt @50:00 – **** 1/2
Results:
Okay, I tuned into the Kickoff Show late…but early enough to see the Miz and Morrison new video. Not sure if that was on SmackDown, since I have as much desire to watch WWE as I have to play in rush hour traffic. Admittedly, that was a great video. 
United States Championship: Apollo Crews (c) vs Andrade w/Zelina Vega & Angel Garza
So Kevin Owens comes out to commentary to make sure Angel doesn't get involved. His particular brand of sarcastic observation works well for the match,
Beyond the commentary, this match was really damn good. Both put in great work, Apollo bumped well, showed off his power and agility…so this was just fun. Andrade hit a beautiful Pendulum DDT, but Apollo managed to not succumb to that. Angel tried to make his presence felt, but Owens did equalize the interference. Apollo counters the Hammerlock DDT with his Spinout Liger Bomb, and retains!
Women's Tag Team Championship Triple Threat: IIconics vs BlissCross vs Bayley & Sasha Banks (c)
Okay, so this was surprising since all of the women really worked hard and fast. The main problem with this match is that when someone was late to a spot, it was glaringly obvious. I was marginally impressed with what they were trying to do, the reliance on more tandem moves and partner assistance, but some people just didn't keep up.
This did however prove that when given a chance to do more than just character work, IIconics and Alexa Bliss are solid workers. The match was fun, it was chaotic at times, and Sasha sneaking the win after Alexa hit the Twisted Bliss, works well for her character. Also, this means we get Shotzi & Teagan versus Bayley & Sasha for NXT television. Which that hopefully is a good time to let NXT have the titles for a little bit.
Jeff Hardy vs Sheamus
Well a touchy storyline, ended up being a decent set up for a match…but boy did this go too damn long. Fairly early in the match, Jeff landed awkwardly in the corner and things didn't look right for a while. Sheamus with a sloppy Swingout Slam, Jeff actually fell on Sheamus during a simple bump spot…and this just felt beyond unnecessary.
I'm annoyed that two men with a pretty impressive resume, got boiled down to this slow moving, clunky, chore of a match. It was punctuated in a way, since Sheamus ended up winning due to Jeff's daredevil style. So another self inflicted failure kinda plays nicely, but hot damn this match should've been at least 5 minutes shorter.
Raw Women's Championship: Asuka (c) vs Nia Jax
Welp…I know on POD is WAR, I anticipated a decent match, and if it finished cleanly,it might've been alright. The initial work was fine, if not occasionally awkward, but Asuka did a great job at focusing on the arm to try and reduce Nia's power advantage. However, the Double Count Out finish, after a bloated match that dragged…that's terrible booking. Just no thanks to this match.
Universal Championship 2v1 Handicap: Miz & Morrison vs Braun Strowman
Miz and Morrison lead with their new video, which is fantastic…but who really expected this to end differently than it did? Miz and Morrison had some fun spots, the Tandem Dropkick/Skull Crushing Finale was great; but Miz had to break up Morrison's pin. Before the match they were told the one who pins Braun will be the sole champion.
The brief moment of selfishness is what we're supposed to believe gave Braun the extra moment to kick out. But come on now…Miz and Morrison are great; but they seem to be mostly a comedy act. Decent match, with entertaining moments; but it was too obvious to really be anything noteworthy.
WWE Championship: Bobby Lashley w/MVP vs Drew McIntyre (c)
Well let's speak plainly here. Since Lana was still a wild card, you knew she'd play a part somehow.
Lashley attacking Drew before the bell, left the story of this match as Drew getting destroyed and just proving resilient. A few spots were bad, some spots just missed, but it was whatever. Lana showing up at the end to get "knocked off the apron" is very played out. That's all she ever does, but at least this time she didn't twist her ankle.
There were even a few call backs to their Impact Championship match, and Samoa Joe being on commentary was cute history…but this was mostly disappointing.
Raw Tag Team Championship: Street Profits (c) vs Viking Raiders
…WHAT IN THE TACO BELL AND PIZZA HUT….
This escalated so quickly, turkey legs, ninjas, Akira Tozawa…references…all of the references. Viking Profits: Rush Hour Tokyo Drift on Mega Mountain was my favorite Lethal Weapon movie. Also remember, she wants Ivar, not Erik.
Randy Orton vs Edge
The Greatest Match Ever moniker, really set a weird bar for many fans. Some immediately dismissed it, some expected shenanigans and I…was kinda curious why this got thrown around as bait. I'm fairly sure this was pre-taped, but cleverly, to make it appear nearly live with a ton of piped in audio. I did like the Fink introduction, was a really nice gesture.
We start off with Randy showing off how rusty Edge is, by toying with him. Taking two Arm Drags and then stopping the third to make Edge look dumb; or even tripping him up during the basic over/under spot. Eventually Edge starts to pick his spots and get a little bit of that mojo back. This match was like every action movie where the older action hero has to "remember who he is".
Part of the remembering was a great trip down memory lane. Edgecution, Edge-o-matic, Unprettier, Crippler Crossface and even the Three Amigos (antagonized by Randy, but good references). Hell Orton even took us on a small trip himself when he started the Three Amigos, hit a Pedigree and Angle Slam.
Randy ends up hitting two RKOs from different angles, but Edge kicks out. Not to be outdone, Edge hits two Spears…and Randy kicks out. Edge looks for his new Anaconda Vice submission, but Randy fights it off; and pulls out The Punt…and ACTUALLY hits it! Orton wins by Punt for the first time in 7 or 8 years.
Was it the Greatest Ever? No. But that doesn't take away from it being really damn good.
Overall Score: 4.5/10
This PPV started off promising with a good Kickoff Match and even the Women's Tag Triple Threat was solid. But then it became garbage, until the cinematic thing and the main event. Hell it only scores as high as 4.5 with me, BECAUSE of the main event. This PPV was the drizzling shits, and saved by some humor and a great main event.
Given how the main event ended, I doubt that Edge is injured like some reports claim; but we'll see about that later. Lashley needs to get rid of Lana, she needs to never be on TV again unless they want to make her an interviewer. Since she dropped the accent and Russian handler gimmick, she has been beyond worthless. Hardy and Sheamus is a fine story, just suffered from a really bad match layout. Viking Profits could be amusing moving forward, but I feel we were gypped out of a great match for cornball comedy.
Trust me, I didn't overlook the fact that Nia and Asuka isn't over because of the finish; and that's part of the damn problem. I will take 37 Asuka versus Charlotte matches IN A ROW before having to suffer another Nia Jax versus anyone match.
So in summation, terrible PPV, just watch the main event and the US Title match from the Kickoff.