BWN Nerd Review: Short Circuit (1986)
The Nerd Review is back! This week's review covers 1986 sci-fi comedy Short Circuit!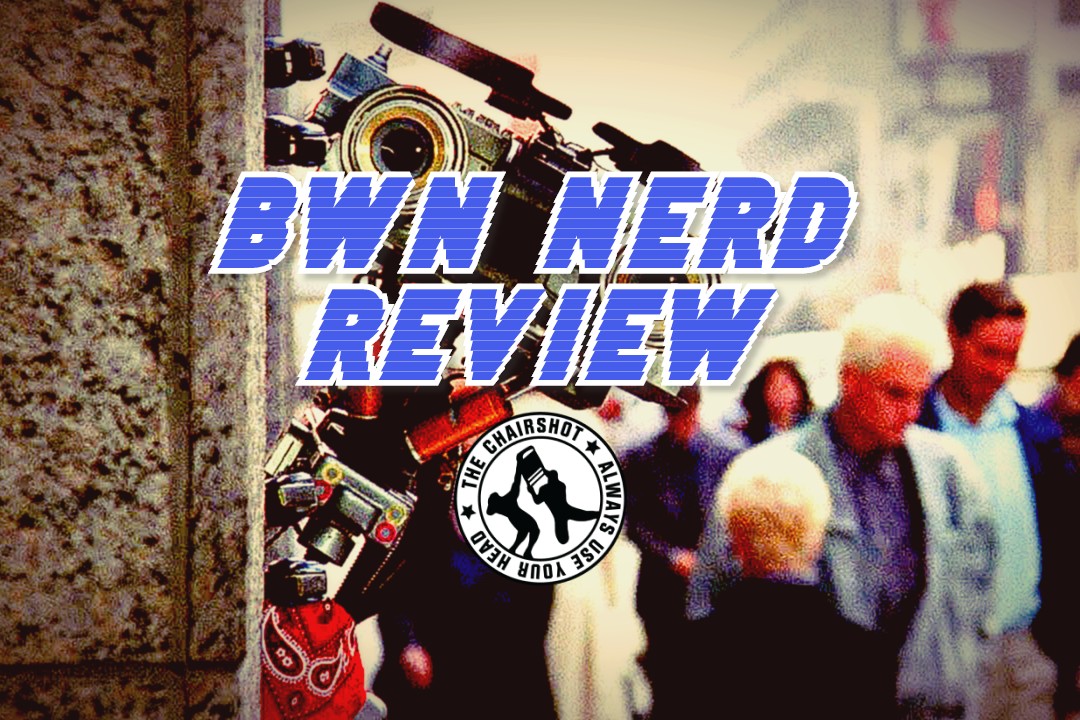 The Nerd Review is back! This week's review covers 1986 sci-fi comedy Short Circuit!
Welcome to this week's edition of the Nerd Review!  Every week the Nerds give you their take on a different cult classic from the Nerdosphere.  This week the guys review the 1986 Sci-Fi comedy Short Circuit.
The Flick:  Short Circuit
What's it About:  A prototype military robot is struck by lightning, becomes self-aware, and declares itself alive.  It also develops a fear of being disassembled and goes on the run.  Aided by a young woman named Stephanie (Ally Sheedy) and programmer Newton Crosby(Steve Guttenberg), robot Number 5 flees the corporation NOVA, who want to reprogram him.
Metacritic Score: 50 
The Bandwagon Nerds' Take:
Dave:  The 80's were a revolutionary time for movies. One of the areas that was first truly explored in the 80's was the concept of AI. Where The Terminator took a dark and terrifying look at the concept and consequences of AI, 1986's Short Circuit is the polar opposite. In Short Circuit, an advanced military robot is hit with a massive power surge and, as a result, obtains sentience. What follows is just good, old-fashioned, fun as No. 5 convinces those he encounters that he is, in fact, alive. The movie stars two lost treasures from the 80's:  Steve Guttenberg as No. 5's original programmer, Newton Crosby, and Ally Sheedy as the 'almost too innocent to be believed' Stephanie. Stephanie is the first to realize that No. 5 is alive and the two embark upon a mission to avoid No. 5 being "disassembled" at all costs. Along the way, Newton's assistant struggles hilariously with the nuances of the English language and its idiosyncrasies. It is shamelessly stereotypical, but something very common in the 80's. In the end, Newton gets the girl and No. 5 avoids being disassembled in an enormously heart-warming movie that you can, and probably should, watch with your kids, if you have them.
Dave's Rating: 4/5
Rick: Short Circuit is a movie about military robots that gets hit by lighting. It stars an actor that I really enjoy watching, Austin Pendleton.  He also played the father in the hit box office movie Mr. Nanny, starring Hulk Hogan. Hogan wasn't the best actor , but he was a game changer for professional wrestling in the 80's and 90's. He was my favorite wrestler until he left WWF for WCW in 1994 due to multiple Issues with upper management and wanting become an actor. He Redefined himself in 1996 when he was the mysterious third man in the newly formed "NWO" group. That group almost single handedly put the WWF out of business until Stone Cold came along and turned the wrestking world upside down.
Rick's Rating: 3/5
DPP:  When one of five robots programmed for military purposes is electrocuted in a lightning storm, his original circuitry is reset and his programming is erased.  As he stumbles his way out of the Nova military facility, the Nova team begins their attempt to recover their lost asset.  The designer of the robots wants him back safely, while the military team wants to destroy him by any means necessary.
Number 5, as he is lovingly referred to throughout the film, is eventually found by a young woman, Stephanie.  He is looking for "input" as his memory has been erased.  Stephanie provides Number 5 with encyclopedias, dictionaries, books, and television, and he speeds through all of them, soaking up input.  He begins to become sentient, able to understand humans and what things in the world mean.  In the meantime, the different Nova people are trying to get him back with their own goals.  Number 5, now believing he is "alive" just wants to stay that way and not be disassembled, as he understands that to be death.
A combination of comedy, drama, and a little action, we watch on as Number 5 along with Stephanie avoid the Nova military, while at the same time trying to convince Number 5's creator that his programming has indeed changed and he can learn and act like a human.
DP's Rating: 3.5/5
 Patrick:  Short Circuit is one perfectly enjoyable little piece of science fiction comedy.  It tells the tale of Number 5, a military robot accidentally struck by lightning which causes it to be come self-aware.  While on the run, he encounters Stephanie, played Ally Sheedy, who takes him into her home. As 5 learns about the world beyond the military, he declares himself to be alive.  Eventually they are joined by 5's programmer Newton Crosby, played by American treasure Steve Guttenberg.  Crosby finds himself initially at odds with his creation until 5 laughs at a Joke.  The movie then turns into a comedic race as Newton and Stephanie try to protect 5 from the programmers at NOVA, who want to retrieve 5 and reprogram him.
Short Circuit is loaded with a ton of heart.  5's innocence is refreshing and you immediately root for him.  As 5 wrestles with the concept of death, or as he says it disassembling, it really reminded me of a child wrestling with the idea mortality.  The scene around the campfire where Crosby tests five is a delight and a compliment to Guttenberg's acting as he tells jokes to an animatronic puppet.  This movie is a great deal of fun, although I can't say it's aged particularly well.   You have a ton of stereotypes here from the overly militant head of security played by G.W. Bailey to the nerdy head engineer played by Austin Pendleton, the tropes really show their 1980's roots.  The worst offender though has to be Fisher Stevens' character, Ben.  Ben is an Indian engineer and friend of Crosby's.  Fisher Stevens, a white Jewish man from New York, hamming up an Indian accent is simply a terrible example of modern blackface and more than a little problematic.  Racist casting and tropey stereotypes aside, Short Circuit is a fun little film with some heart.  It's not the first sci-fi comedy from the 80's you should watch, but you could definitely do a lot worse.
Patrick's Rating: 2.0/5
Nerds Rating:  3.1/5
---