Cook: The Charlotte Flair Conundrum
Has WWE booked themselves into a trap with Charlotte Flair? Steve Cook lays out points that cite concern for the supposed greatest women's wrestler in the world.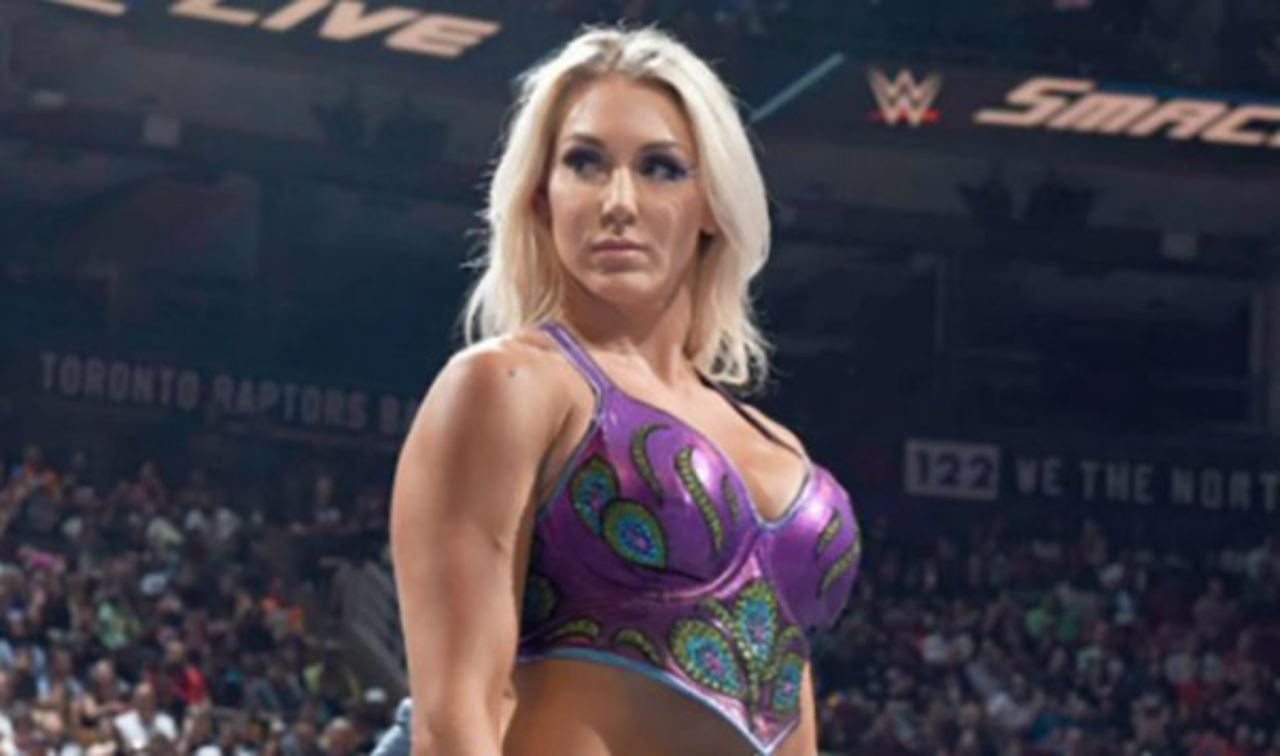 Has WWE booked themselves into a trap with Charlotte Flair? Steve Cook lays out points that cite concern for the supposed greatest women's wrestler in the world.
Charlotte Flair might be the hardest-working person in sports entertainment.
The Queen has been all over WWE television ever since the Pandemic Era started. You might recall how it all started. Charlotte won the Women's Royal Rumble Match. She got to pick which champion she would challenge at WrestleMania. Most of us assumed it would either be Raw Women's Champion Becky Lynch or SmackDown Women's Champion Bayley. Some of us, since we didn't think Becky vs. Charlotte or Bayley vs. Charlotte were particularly inventive matchups, were kind of hoping that Charlotte would challenge NXT Women's Champion Rhea Ripley. They hadn't met before, and a big win over Charlotte would be a pretty great WrestleMania Moment for a red-hot Rhea Ripley in front of tens of thousands of fans in Tampa, Florida.
It was a fine idea in theory, right?
We ended up with a WrestleMania held in front of no one. We got a really good match between Charlotte & Rhea, who was dressed as an anime character because it was WrestleMania. Somewhere along the way, Rhea lost a lot of her heat. Charlotte went over, and those of us that were all about Rhea Ripley were left wondering what was the deal was.
The idea pitched to us was that Charlotte holding the NXT Women's Championship would raise the value of the championship. Seemed logical. Charlotte appeared on all WWE TV shows with the belt. She was on Raw & NXT pretty regularly. She even made a Smackdown appearance. This was all about raising the prestige of the NXT Women's Championship, and I'll never argue against making a title seem important. If the championships you're fighting for aren't important, why are you bothering? The titles need to mean something, I don't care what Vince Russo wants to tell me otherwise. If you're in a so-called sport, you need your so-called championships to mean something.
I assumed that her eventual loss of the championship would mean something. It'd be on a major show in a major match. Preferably against Rhea, but somebody else could have been fine. A big time singles match with Charlotte eating the pinfall against a young & hungry talent could have raised somebody to the next level. The Queen does have some cred. Why not use it to put somebody over?
Seemed logical to me, and everybody else except the NXT booking team. Nah, the NXT bookers decided that we needed to see Charlotte lose the title in a triple threat match where she didn't even eat a pinfall or a submission. Nah, she had the Figure 8 locked in on Rhea while Io Shirai decided to moonsault onto Rhea's face. That Figure 4 was still locked in when Io got the pinfall. I remember a time a few weeks back where one could get a pinfall off of a submission, but not now since the NXT writers thought their finish was so clever they could do it twice in less than two weeks.
Poor Io. The NXT students serving as the audience didn't even pop since they thought Io killed Rhea with that moonsault on her face. As far as I know, Rhea is ok. She did eat that pinfall though, so Charlotte wouldn't have to. And that's why Charlotte could shrug off that loss the next night on Raw, and work two matches that she won, including one over the Raw Women's Champion.
That's how you make a title loss not matter.
The downside: THAT'S A TITLE LOSS THAT SHOULD HAVE MATTERED! Good Lord. I know Triple H told the folks interviewing him in his press conference after the show that we'll get that booking a couple of months from now. He's basically telling us that Rhea will get a big win at a PPV down the road. But let's be honest. The people interviewing him there, like Sean Ross Sapp & Ryan Satin and all the alleged big IWC names right now that can't report shit, didn't get Triple H to address any of the issues we actually cared about. Because they're in Hunter's hip pocket due to a couple of good years of well-booked NXT television one hour a week on the WWE Network.
Once ya send the guy a fruit basket, your opinion is invalid. I dunno whether Sapp or Satin was behind that, they're basically the same guy to me so I assume they were both behind that deal. So fuck both of 'em.
They're all full of shit. We can accept that. The mainstream media is what it is.
We have to ignore mainstream media takes here. We've got to address the takes of regular wrestling fans here. Regular wrestling fans are wondering about certain things concerning women's wrestling title scenes. At the top of the list: Why is Charlotte on top?
I feel like Charlotte is falling in the trap that so many others pushed by WWE have fallen into .There's a couple of other factors playing into it, but there's a lot of ways this seems like usual business. If you've been around this online stuff as long as I have, long enough to see Chris Hyatte in his prime, you smell what I'm cooking.
Anybody that WWE pushes to the moon gets a backlash. Baron Corbin got it a year or two ago. John Cena & Roman Reigns can tell you what it's like. Even Becky Lynch got a backlash at some point; It is what it is. Once somebody gets that "all shows" push from WWE we will reject it, no matter who it is. Even if it was Chris Benoit in his IWC prime, the Rabid Wolverine would have gotten a backlash in this environment, even before he wanted to kill people.
I can't think of a soul that WWE would have pushed to the moon in this environment that the people would have rebelled against. Not even Stone Cold Steve Austin. The people don't like being told who to root for.
Do I think Charlotte Flair should have as many title reigns as her dad? Absolutely not. I'm pretty sure that's the end game for WWE, and they're trying to get there before Ric passes. In that case, I get their idea. Would I recommend it for any other reason than popping Ric Flair? Nope.
Fortunately, WWE makes more than enough money to indulge these things. Triple H would book anything to make Ric Flair happy. Ric would be happy to see Charlotts have as many title reigns as possible. Could be worse. Bruno could want a grandson or granddaughter to have an eight-year run.
It's become obvious that many folks resent Charlotte's push to the moon. The ratings don't tell us there's a silent majority backing the Queen. If WWE thinks that Charlotte should still be all over Raw, like she was this week, there aren't many people agreeing with them.
Personally, I think Charlotte is great.Top notch in-ring talent, and some good physical attributes if ya know what I mean. But I can see the writing on the wall. It's time to move on to something else. If Triple H wants to promise his bootlickers like Sapp & Satin that Rhea will get her shine in a few months, that's fine, but will anybody care by then? Nah, it's just enough time to kill the Nightmare off.
It's classic WWE booking. Keep the nonsense going on so long that nobody can keep track. The main rubes like Bryan, Sean & Ryan can be counted on to forget numbers. Then once we get removed from this time period, plenty of people will feel like pitching the lost cause. That's wrestling.
The Lost Cause of Charlotte will be pitched soon enough. Randos will tell us to bow down. All I know for sure is that we need a breather, and Charlotte probably needs a breather soon. Charlotte can save one women's divison. She can't save three. And if she tried…fans would reject it. Let Charlotte be the big deal on one show. More than that is asking a bit much.