Cook's NXT TakeOver: In Your House Gambling Picks
People appreciate knowing the odds; so Cook explores the favorites for In Your House!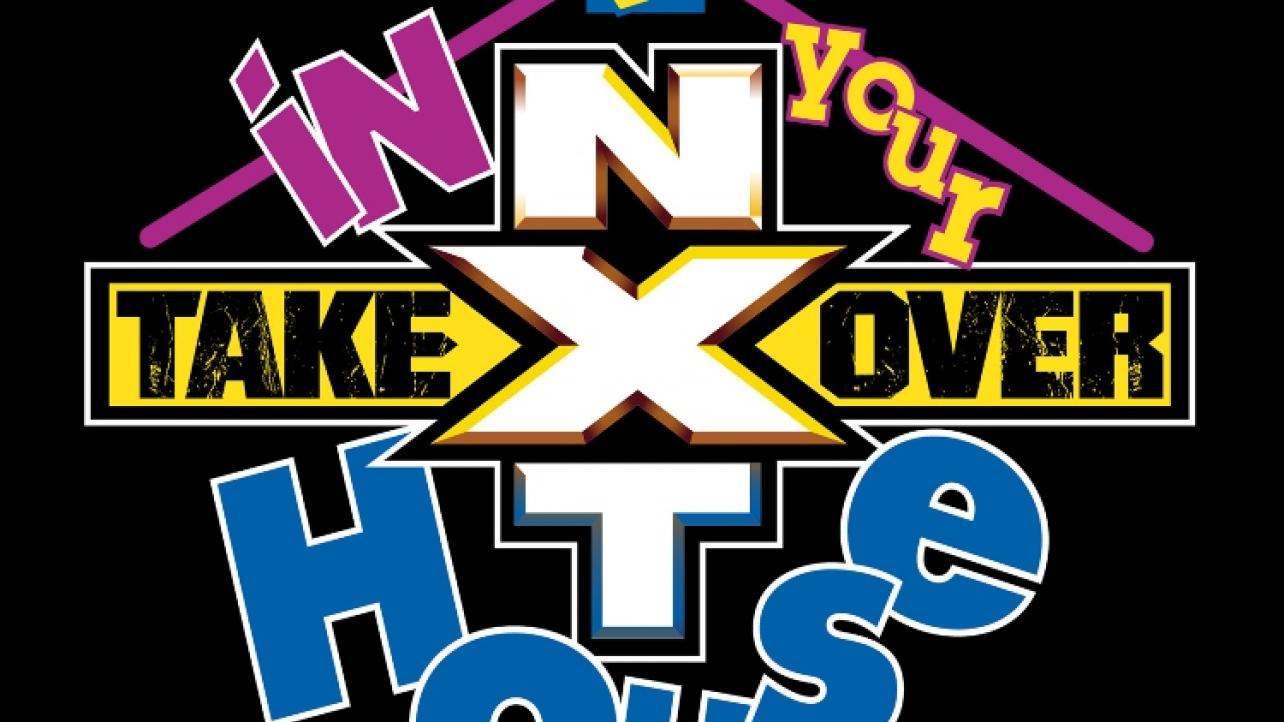 NXT TakeOver has taken place in some prestigious locations over the years. None more prestigious than where it's taking place this Sunday…In Your House! People of my age group fondly remember the In Your House series of PPV events from the mid-1990s. NXT is capitalizing on their popularity with an older audience with the return of this brand name. It's good business.
The card should be pretty good business too. I can't say this feels like a top-end TakeOver card, but it's not like it's full of duds either. Some interesting matchups should lead to some interesting betting. Who should you place your money on? That's what I'm here to tell you. Odds come to us from 411mania via BetOnline.
Six-Woman Tag Team Match
Mia Yim & Shotzi Blackheart & Tegan Nox -200 (1/2)
Candice LeRae & Dakota Kai & Raquel Gonzalez +150 (3/2)
You know I like me some Shotzi, but I have to acknowledge certain facts when telling you how to wager. Shotzi has yet to win a match on NXT television outside of her victories during a gauntlet match on the March 23rd episode. Who beat her at the end of it? Dakota Kai. It feels like the heels have stood tall whenever these women have gotten together on NXT television.
So obviously that means Mia, Shotzi & Tegan are going over here. You didn't actually think I'd pick against them, did you? Nahhhhhhhhhhh.
Finn Balor vs Damian Priest
Damian Priest -160 (5/8)
Finn Balor +120 (6/5)
I feel for Finn Balor. He was doing nothing of value on the main roster for years, and the hope was that returning to NXT would freshen him up and give him new things to do. Maybe some really good matches or feuds or something like that. That lasted for a couple of months or so. He's had some good TakeOver matches, got a NXT Championship Opportunity, but I'd have to classify Balor's NXT return as a disappointment thus far. The heel turn had potential, but Finn's Conor McGregor impression didn't go over as well as people hoped, I suppose.
Damian Priest seems like the smart pick, but I'm actually leaning Finn Balor here. Probably a disqualification, but maybe Balor just gets the win and Priest beats him down after the match.
Tommaso Ciampa vs Karrion Kross
Karrion Kross -250 (2/5)
Tommaso Ciampa +170 (17/10)
I'm a little surprised Kross is taking on somebody of Ciampa's status in NXT so early in his tenure. I'd have figured on several more weeks of squashes & lip-syncing before taking on a serious contender. It's bad news for Ciampa, as I see Karrion Kross winning this one in relatively short order. Kross has the look & the gimmick to be a big deal in NXT, and there isn't a better way to establish him as a main eventer right away than by squashing one of NXT's most-tenured employees.
It could also send Ciampa further down the road towards what he used to be, which doesn't seem like a bad idea to me. Tommaso's missing a little something right now. I think he could use a change of scenery and he's been saying he's more open to it lately. We'll see how he feels about it when they have something resembling a road schedule again.
Keith Lee (c) vs Johnny Gargano
Johnny Gargano -160 (5/8)
Keith Lee +120 (6/5)
I don't know why Keith Lee isn't on Raw or SmackDown right now. He should have been on one of those shows after Survivor Series, or at least challenging Adam Cole for the NXT Championship. Lee fiddling around with the North American Championship doesn't make any sense to me. Johnny Gargano fiddling around with it does. He's an NXT guy for life at this point, and his heel character would be further solidified with a second reign as North American Champion. I'd have Gargano take the strap off of Lee and send the big guy off to Raw or SmackDown.
Charlotte Flair (c) vs Rhea Ripley vs Io Shirai
Io Shirai 2/3
Charlotte Flair 6/5
Rhea Ripley 2/1
Picking anybody other than Charlotte Flair seems silly. Theoretically, the idea of Charlotte as NXT Women's Champion is to really put over the person that ends up beating her for it. To me, that works better in a singles match than in a triple threat. Sure, you could have Io pin Rhea or Rhea pin Io to keep Charlotte strong, since apparently that's needed in 2020. But what does that really do for either woman? They need to beat Charlotte for the idea to work. Also, if Charlotte being NXT Women's Champion is going to mean anything, it needs to last a little bit longer.
I can't believe I'm advocating keeping a story going that's caused me to lose a lot of interest in NXT & WWE programming in general. But it makes sense for Rhea, Io or whoever you'd have Charlotte lose the title to to get it done in a one on one situation. Of course, WWE loves doing their big title changes in triple threats, so maybe I'm barking up the wrong tree here.
Adam Cole (c) vs Velveteen Dream
Adam Cole -300 (1/3)
Velveteen Dream +200 (2/1)
Cole's listed as the favorite right now, and given his lengthy title reign and everything that's happened over the past couple of months, it's easy to see why. Betting against Adam Cole in NXT is a fruitless endeavor. Velveteen Dream hasn't been around too much lately, and when he has been around he hasn't exactly set the world on fire. There was a situation that popped up around WrestleMania time that hasn't really been talked about since. However, some are now speculating that Dream will end In Your House as NXT Champion for one simple reason:
Have you seen the news lately?
People think it would behoove WWE to have Velveteen Dream win the championship on Sunday night, and that his coming up short wouldn't be a great look. It's a very fair point. Dream could easily be used as a transitional champion, which he could talk about and put on his tights because that's the kind of thing he does. Cole's reached a year as NXT Champion. It's probably time for him to move on to something else anyway.
If Velveteen Dream remains the underdog here, I'd recommend you put your money on him. However, would I be surprised if Adam Cole got the win? Absolutely not. He's more reliable in the ring, he's been champion for a long time, and I don't think Vince/Hunter/whoever's making the decisions will necessarily feel they have to put the title on Dream because of current events. Their take on current events might not match yours or mine.