Cook's Top 5: Edge Returns
Today, we take a look at the best 5 Edge comebacks.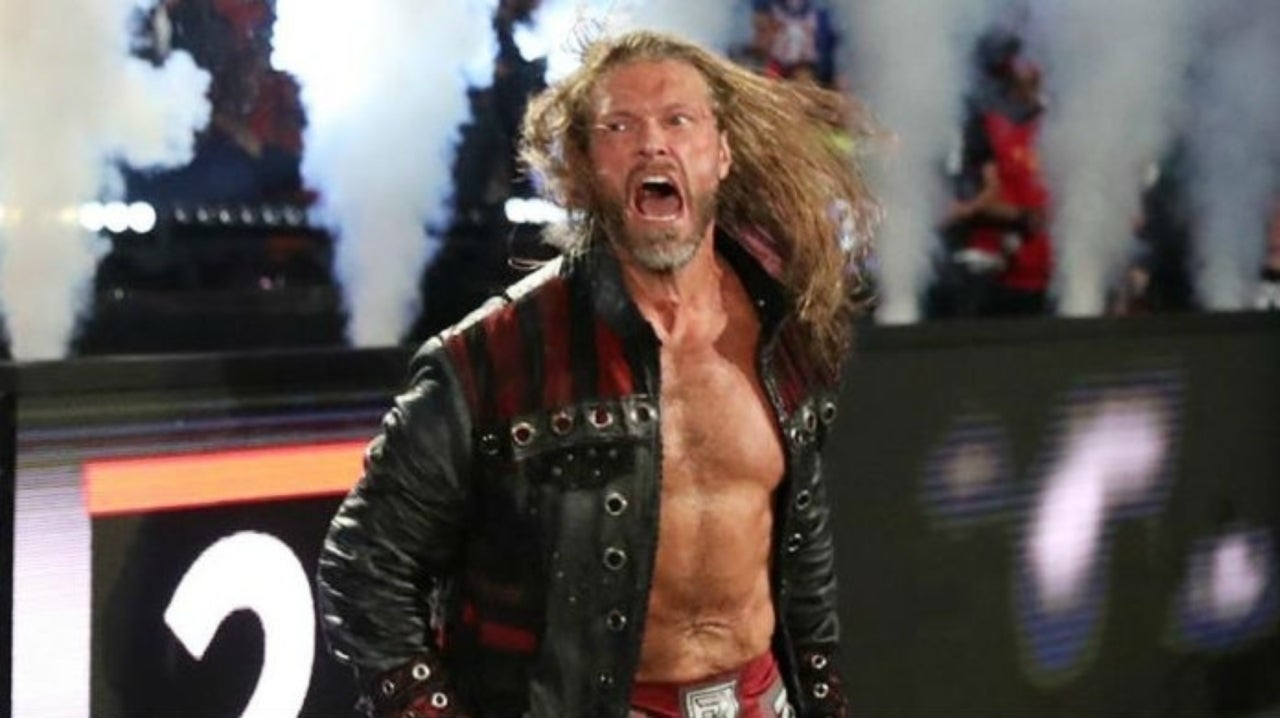 I have no doubt that Edge will return from his tricep injury better & more compelling than ever. Why? If anybody in wrestling has experience at making impactful returns, it's the Rated R Superstar. Edge fought plenty of different injuries over the years and had to take plenty of time off, but always managed to make interesting comebacks that quickly reestablished himself as a top player.
Today, we take a look at the best 5 Edge comebacks.
5. 2007 Survivor Series
Edge had to vacate the World Championship in July of 2007 due to a torn pectoral muscle. He made his shocking return to WWE during the main event of the Survivor Series. Undertaker & Batista were facing off in a Hell in a Cell match, and Edge emerged from under the ring to attack Undertaker and give Batista the win. Edge had previously won the championship from Undertaker and their feud would continue until SummerSlam 2008, where Undertaker chokeslammed Edge straight to Hell. Edge would come back from Hell eventually.
4. 2004 WWE Draft Lottery
Edge was making waves on SmackDown as a singles competitor in 2002-03, but his rise to the top of the card was halted by a neck injury that put him out of action for over a year. Just prior to his long-awaited return, Edge was moved to Raw in the second Draft Lottery. He made his big return that night by spearing Eric Bischoff right into the bottom turnbuckle. Big plans were made for Edge in 2004…he didn't quite get as far as hoped then, but it wasn't long before he lived up to that potential.
3. 2020 Royal Rumble
I'm sure a lot of you would put this right on top of the list. Edge hadn't competed in a match since WrestleMania XXVII, and everybody assumed his career was over due to his neck injury. A return had been rumored here & there in the months leading up to the Rumble, but the return itself came as a complete surprise. So why isn't it #1?
For one thing, WWE botched the production end of it. They didn't get Dolph Ziggler eating a spear on the live broadcast because they were too busy shooting fan reactions. It also comes up a little short because Edge didn't win the match or a championship. He had a couple of returns where he did just that.
2. 2008 Survivor Series
Jeff Hardy was scheduled to take part in a Triple Threat for the WWE Championship against Triple H & Vladimir Kozlov. An attack at Hardy's hotel left Jeff unable to compete & out of the match. It started off as a singles match between H & Kozlov, but Vickie Guerrero came out and announced that it would still be a Triple Threat. Edge re-emerged from hell, and from the way Jeff reacted a few minutes later, he was responsible for that attack at the hotel. Jeff's attempt at revenge led to Triple H & Kozlov getting wiped out with a chair, Edge spearing Hardy & pinning Triple H to win the title.
I don't remember if anybody picked Edge to win this match in the 411 Roundtable, but I'm guessing they didn't.
1. 2010 Royal Rumble
Edge tore his Achilles' tendon in July 2009, forcing his then-tag team partner Chris Jericho to replace him in the team with Big Show. Jericho wasn't thrilled by the inconvenience, and made sure to run Edge down in several interviews. The Rated R Superstar was expected to be out for about a year, but about half that time had elapsed when Edge appeared as #29 in the Royal Rumble Match. Edge won the match and earned a title shot at WrestleMania…which came in handy when Chris Jericho won the World Championship at Elimination Chamber.