Cook's WWE Backlash Gambling Picks
Cook shows us the betting lines for Backlash this weekend!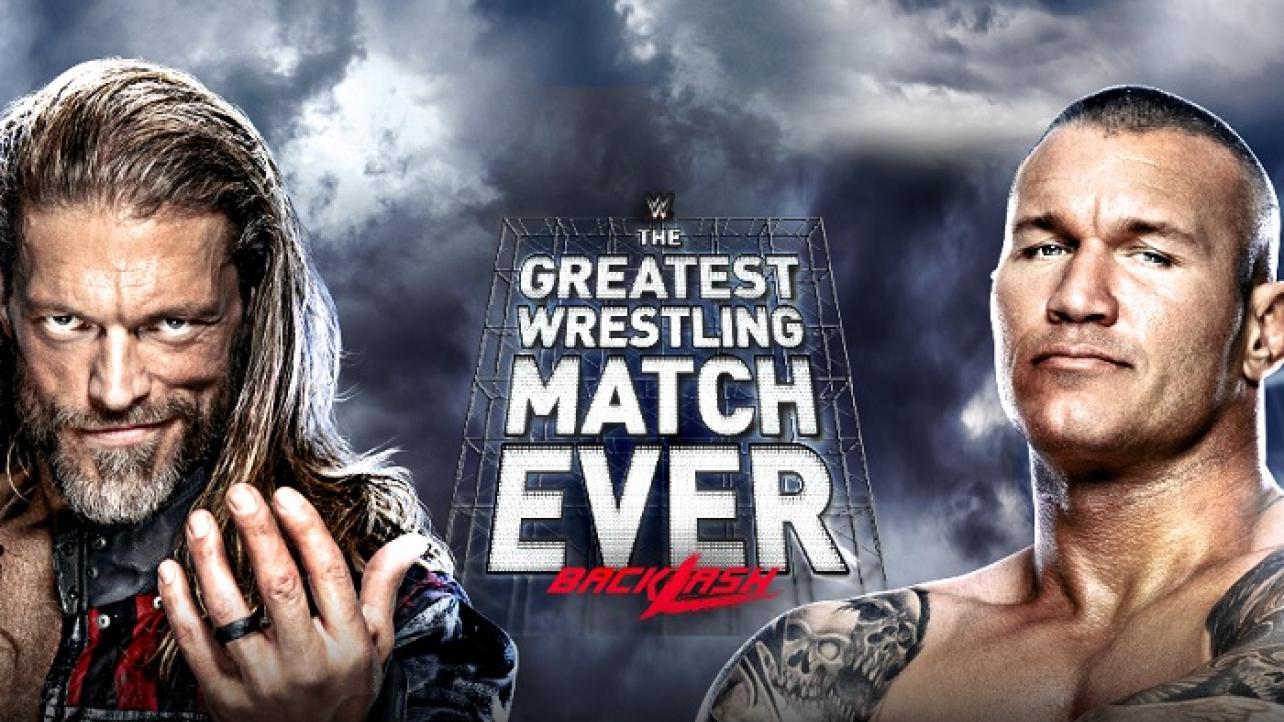 WWE Backlash is taking place this weekend! I attended a Backlash show back in the day, and a couple of those shows had some pretty great stuff. Will this one? Well…it remains to be seen. We've at least been promised THE GREATEST WRESTLING MATCH EVER! If we get that, it should be a decent show.
Today, we're looking at the lines. As usual, 411 gives them to us via BetOnline. https://411mania.com/wrestling/backlash-updated-betting-lines-released/ As usual, I feel the need to mention that I don't recommend betting on wrestling matches. But if you do, we're here to help you out!
Jeff Hardy vs. Sheamus
Jeff Hardy -140 (5/7)
Sheamus EVEN (1/1)
Jeff Hardy first made his debut with then-WWF when he was just 16 years old. pic.twitter.com/9dAJcTEVFh

— Wrestling Facts (@WrestlingsFacts) June 5, 2020
I don't really have a problem with WWE exploiting Hardy's real life issues for a wrestling storyline since they've done it so many times before. Pretty immune at this point, though that car crash angle was nauseating even by WWE standards. Sheamus sitting at even odds looks really good to me, maybe one of the best bets on this show. One has to figure this feud isn't ending after this show and the best way to keep it going is having the Celtic Warrior score the victory by nefarious means.
Apollo Crews (c) vs. Andrade
Apollo Crews -550 (2/11)
Andrade +325 (13/4)
EXCLUSIVE: @WWEApollo is feeling mighty confident about defending the #USTitle against @AndradeCienWWE!#WWERaw pic.twitter.com/vafJL877z3

— WWE Network (@WWENetwork) June 9, 2020
The oddsmakers are really buying into Apollo here. I hope they're right, as the guy's worked his butt off forever and deserves a good run as US Champion. But I've been watching this stuff long enough to know that Andrade is the smart bet here. Apollo is incredibly talented in the ring. Everything else…well, that hasn't been proven to this point. I can't rule out WWE kicking the secondary title back to Charlotte's fiance.
Bayley & Sasha Banks (c) vs. Alexa Bliss & Nikki Cross vs. The Iiconics
Bayley & Sasha Banks (4/7)
Alexa Bliss & Nikki Cross (2/1)
The Iiconics (5/2)
Today's homeschooling is brought to you by The #IICONICS and the subject is Aussie Slang!

Hear @BillieKayWWE and @PeytonRoyceWWE talk all their favourite slang ahead of a SPECIAL WWE mention on @NeighboursTV tonight at 5:30pm on @Channel5_TV! pic.twitter.com/L7DglYeMAP

— WWE UK (@WWEUK) June 10, 2020
Last week I advised you to throw some money on my favorite lady rasslers. If you did, it worked out for you. You picked Shotzi, Tegan & Mia, and you made some good money off of it. I'm not saying you should send me a share of that money, I'm just reporting on what happened there.
Bayley & Sasha should absolutely win here. But we all know that Sasha Banks can't defend a championship. That's why I'm telling you to throw some bones on The IIconics. They had a perfectly good feud going with Alexa & Nikki, and then Bayley & Sasha had to butt into the picture. The ideal endgame is with Billie & Peyton keeping the titles forever and ever, and with something happening here between Bayley & Sasha. One of those things that makes too much sense, right?
Asuka (c) vs Nia Jax
Asuka -600 (1/6)
Nia Jax +350 (7/2)
I'm thinking I'll give myself a belated birthday present at #WWEBacklash when I give y'all the #GreatestWrestlingMatchEver and take back MY #WWERaw Women's Championship! 😈😘💅🏽 pic.twitter.com/Ff19fxVs5f

— 🌺 (@NiaJaxWWE) May 29, 2020
If there's one title match already declared a foregone conclusion that could go to the challenger, it's this one. Granted, they're certainly setting Charlotte Flair up to get this championship back, and Charlotte beating Asuka is something they like to do over and over again. But we're talking about Nia Jax here. Nia is one of those untouchable people in WWE due to who she's related to. Should she have spent more time training? Yes! Will anybody WWE clears to talk to Triple H & Vince McMahon tell them that? Absolutely not! They know where their bread is buttered, and WWE knows where their bread it buttered when it comes to Nia Jax.
Asuka is the easy pick, but there's no money there. Throw some money on Nia just in case.
Drew McIntyre (c) vs Bobby Lashley
Drew McIntyre -950 (2/19)
Bobby Lashley +500 (5/1)
Drew McIntyre is the best champion we've had in a long time. He's a true babyface and the perfect world champion we need.

If you've already turned on him, you're fickle.

DEAL WITH IT FUCKERS. pic.twitter.com/VsW5q17G18

— IBeast (@x_Beast17_x) May 29, 2020
I do like MVP as Lashley's manager. Definitely makes him a more serious threat than with Lana Lashley in his corner. Does it make him a threat to beat Drew? Nah, not really. I wouldn't bother betting on this match on these odds since Drew McIntyre is obviously going to retain.
Braun Strowman (c) vs The Miz & John Morrison
Braun Strowman -1250 (2/25)
The Miz & John Morrison +550 (11/2)
We had a feeling @mikethemiz and @TheRealMorrison would regret it…

Don't mess with #UniversalChampion @BraunStrowman! #SmackDown pic.twitter.com/W4iSZKggBL

— WWE (@WWE) June 6, 2020
There's even less of a reason to touch this matchup than McIntyre vs. Lashley. Although it would be fun for Miz & Morrison to bicker over who the actual champion is, I can't see WWE allowing such fun. So let's all act like this isn't even happening.
Edge vs Randy Orton
Randy Orton -160 (5/8)
Edge +120 (6/5)
Yeah? Who said? It's a week from now ya fuckin mark #greatestwrestlingmatchever https://t.co/jTzYzPiIzJ

— Randy Orton (@RandyOrton) June 8, 2020
It's the GREATEST WRESTLING MATCH EVER. Or possibly, or whatever terms we're using to try to lower expectations. Though, to be honest, I don't think anybody watching this show honestly expects the GREATEST WRESTLING MATCH EVER. It's a build they decided to use, and that Edge made sure to undermine to anybody he talked to. Honestly, we're just hoping for a better match than we saw at WrestleMania, and David Meltzer promises me these are two smart workers that put together a good match.
Logic tells me Randy Orton wins here, to continue the feud to SummerSlam where they will have the WORST WRESTLING MATCH EVER. Well, probably not, but I'd like to see somebody try that as a build.