Mishal's Top 5 Takeaways: WWE Backlash 2020
Mishal is here with the Greatest Top 5 Takeaways Ever! (This is totally unrelated to the Backlash tagline…promise.)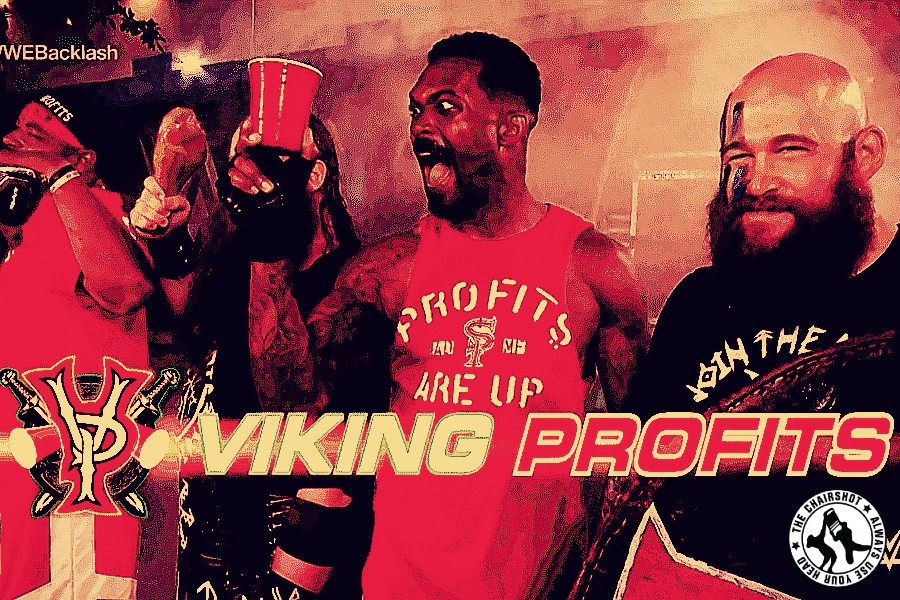 Mishal is here with the Greatest Top 5 Takeaways Ever! (This is totally unrelated to the Backlash tagline…promise.)
Another month, another WWE show in the books!
Since days are simply longer than they seem due to the climate we live in it feels like the last major WWE show I covered was well over two months ago, but we've only had roughly five weeks to recover since last months Money In the Bank event, which is no time if we really think about it.
WWE had a pretty heavy task carrying a show that can follow up how fun & eventful Money in the Bank ended up being compared to what was expected. Despite the circumstances, it was a show filled with creativity, stellar storytelling, good action, dozens of surprises & a clear sign of WWE finding their footing while performing in front of an arena without their traditional fanbase. And to follow up that show, the creative team (and everyone's favourite, Vince McMahon) went all out, some would say too far out.
On a night of not built up of not just a solid match card but an endless amount of potential, we were promised a match billed to be 'The Greatest Wrestling Match Ever', a tagline so absurd that every corner of the wrestling community has written about it at this point in time. It was a tagline so absurd that the hype was likely never to be met, and with this match following up the incredible finals of the Intercontinental Title tournament between AJ Styles & Daniel Bryan on SmackDown, the weight this match carried was heavier than ever.
I, along with most fans, can say this was a show that defied my expectations on most levels. It was an evening packed with entertainment value & some steps that showed the product going in a direction I'd be on board with should they continue. That doesn't mean it was a show without its problems, of which it had many in retrospect.
After doing the same for NXT Takeover: In Your House last week I thought the same should be applied to last nights show, and listing my five biggest takeaways from WWE Backlash would only be suitable.
Let's take a dive into the biggest takeaways from WWE Backlash!
5. Jeff Hardy & Sheamus need to stop pissing around
Heading into a show marred with controversial decisions, the build to Jeff Hardy vs Sheamus holds the title for the most controversial build to a match in a long, long time. Not just a match billed as Hardy's big comeback following a series of injuries that hindered the momentum of his singles run with the company, but one built on personal struggle & his need to bounce back from all the personal trauma he's been through in real life over the last decade or so.
On paper, this could work under the right circumstances & careful booking, but this is WWE we're talking about.
In all honesty, the match itself was quite solid for what it was. Despite the length resulting in things taking a bit of time to really get interesting, both rivals put on a solid contest with enough action, nearfalls & selling to invest you, for the most part, but the one pivotal factor that held this back was everything that had come before it in the weeks prior.
As hard as the commentary team and both men tried to sell this as a deeply personal, bitter grudge match, it's incredibly difficult to buy into a match where the biggest selling point either heat or tension between the two was the fact that a jar of pee was hurled at the other just two nights prior. Completely undercutting the seriousness they tried to evoke.
Not only does a segment like we saw on the SmackDown prior hinder the investment of the feud, but it also makes the entire scenario difficult to take seriously, at least to the extent we were being told through all the hype leading into it. Should this feud continue, as most signs point to, WWE needs to ensure that they treat the feud in the manner it deserves & focuses on actually building the heat between the two rather than aiming to deliver the highest level of controversy possible.
4. The blandest babyface in all the land
It's no secret that I'm no fan of the direction they've taken the Braun Strowman character. As talented as the big man is when given the right material, WWE's handling of 'The Monster Among Men' has been underwhelming at the very best. Following a random start to the year as Intercontinental Champion, Strowman found himself receiving a Universal Championship Match against Goldberg at Wrestlemania following the abrupt exit of Roman Reigns due to health concerns, a match in which he finally ascended to the top of the mountain to become a big-time champion under the company banner.
All of this is fine in theory, as well as his follow-up feud with Bray Wyatt which ended up better than I wanted to give it credit for, the main issue with the new direction of this giant is simply how stale he's become as a character, especially one that is meant to be the face of an entire brand.
Sunday at Backlash only re-affirmed my stance on the current Universal Champion, as he slogged his way to a title defence over The Miz & John Morrison that meant nothing to any of the men involved by the time the bell rang. Putting aside the match quality, which was sub-par at best, Strowman has clearly been deprived of the very traits that once made him so imposing. Rather than be a gigantic, unstoppable (at times hilarious) force of nature that tears through the competition regardless of their size, it seems like Strowman is your standard babyface champion in a 7-foot frame. He admittedly did flip a car over two weeks back in the build-up to his match at Backlash but beyond that brief stint, what does he have to offer besides his size at this stage?
Strowman has never been known for his long-form promo work & his in-ring ability is based more on him bulldozing opponents rather than actual wrestling, something that babyfaces in this day & age generally don't do based on the current formula, and is something he executed far better as a heel back in the day. I'm all for Braun Strowman as the leading brand in the company, it's just never been more clear that the longer his reign goes, the blander his character becomes as he morphs into your prototypical big man holding a championships belt. My main concern is what happens to the man once 'The Fiend' makes his inevitable return to WWE programming, which will require Strowman to be at this very best, something I can't for the life of me say is on display right now.
3. Bobby Lashley is back!
It's taken WWE's creative team a staggering two years. A painful, annoying, confusing two years. But at long last, I think we can restore some level of faith in the companies creative team, as they've finally found the formula to making Bobby Lashley as dominant as he once was not too long ago.
Backlash was the ultimate chance for Bobby Lashley to make his comeback in the company, whether through a victory or another untimely defeat if there was one night where performance mattered it was this faithful evening in the WWE Performance Centre with the world watch. And much to my own delight, we got the Bobby Lashley we were promised upon his return back in 2018. This wasn't the Lashley we've seen over the last 24 months, this was a new man. This man wasn't resorting to complementing his 'sisters' to garner a reaction, show off his abs, pose as if wrestling fans care about aesthetic, steal another man's wife or get shoved into a meaningless stable that amounted to nothing, or arm wrestle, this was the Lashley that resurrected himself in TNA (the 2nd time around), a true obstacle to overcome on any roster.
To add to the improvements in his character work, his match against Drew McIntyre over the WWE Championship was incredibly physical, exactly what these two men need with their in-ring styles. It was a contest with the biggest of moves, a breakneck pace & the good ol' fashioned hoss fight we were expecting & thankfully received. Even in his loss, Lashley's character is finally being pushed to a place where he seems comfortable, displaying cracks in the dreadful on-screen tandem with Lana, instead shifting his managerial efforts towards MVP in hopes of further success under the RAW brand. A move that virtually everyone is getting behind. Some of the shenanigans outside the match itself were a bit irritating since I wish they would just reboot the character on the spot rather than briefly prolonge it, but any change for the man is a positive one at this point. It was the first time since his return that he's actually come across as a threat to anyone, a feeling I also give major props to MVP for helping to convey with his fantastic facial expressions at ringside.
While I seem to give the company a hard time in their portrayal of particularly newer or returning talent on a consistent basis, seeing them finally notice the strengths within previously mishandled characters is something I'll always get behind as opposed to continuing to tarnish their records.
2. Another cinematic masterpiece
This point won't be as long as the others, simply because it's a shorter point that a good chunk of the online community has already beat to death well before I write this down.
If there is one major positive, one aspect of WWE programming that I'll never criticize considering the circumstances, it's their masterful cinematic storytelling as of late. In an attempt to diversify its program beyond the ring the company has fully embraced 'cinematic matches' to not just keep the momentum of their shows alive but offer fans at home something entirely different. And while it is different, I think the one thing people fail to touch on is how useful these matches are in helping acts that simply aren't as popular or rivalries that aren't clicking (such as The Street Profits vs Viking Raiders in this case) develop beyond being a feud purely set in the ring.
Sunday's show was easily the most bizarre cinematic match to date, and that's saying something. This could be due to it being completely out of the blue & unannounced prior to the event itself, giving off a shock value that was really needed for a show many (myself included) deemed as predictable. Their match was a completely fresh experience as opposed to what the company has done before it, rather than being a sophisticated platform of character work or character building, this was simply insane. All four competitors flew everywhere, used weapons to their advantage, were slammed through vehicles, off of platforms & even battled an army of ninjas lead by Akira Tozawa of all people. It made absolutely no sense and that was the best thing about it, it embraced the bizarre nature of wrestling by simply having a blast doing its own thing, and remains one of the funniest segments I've seen this year.
Whatever the company has planned for these matches next, consider me sold.
1. I was wrong (for the most part)
Let me first say, I take back most the criticism I gave this match in the weeks leading up to it.
On Sunday, Edge & Randy Orton exceeded every expectation I had going into the "Greatest Wrestling Match Ever". That's not to say I don't have my issues with it, because despite trying to enhance certain elements of the match, not all of those enhancements worked for me.
Certain additions such as the chimed in crowd noises, the overly edited style of some moments in the match & the overall length which went upwards of 40 minutes did drag this down from being an absolute classic, but still ended up being a pretty great match that I wasn't expecting in the slightest. Clearly the company, as well as the wrestlers involved had seen the 'mixed' reception their marketing strategy received across the board and made it a point to excel beyond what we expected, and they did just that in spades.
Beyond being what it was meant to be, this felt like a glorious tribute to the industries greats. From The Rock, Bret Hart, 'Nature Boy' Ric Flair, Ricky 'The Dragon' Steamboat, Christian, Triple H & even 'The Fink' Howard Finkel of all people, this was a gigantic nod to the inspirations that lead both Edge & Orton to this point in their legendary careers. As a wrestling fan, you couldn't help but be moved by what was on display, the levels of passion & knowledge on display were incredible sights to see, coming across as almost a wrestling fans wildest dream match. A small part of me thinks of this match as what I would have come up with playing with my action figures at a young age with my toy wrestling ring, a match with every big move you could muster until absolute exhaustion, and I couldn't be happier with the result.
If you remove the tagline of this aiming to be 'The Greatest Wrestling Match Ever', I'd go as far to call this a classic in its own right, but sadly it just can't compete with the matches I deem worthy of holding that actual tagline in my own mind, but it was fantastic nonetheless. My favourite thing is to be proven wrong when my mind is made up, and Sunday night was a humbling feeling of how cool wrestling can be when you least expect it to be. Hats off to Edge & Randy Orton.
DeMarco: Early WWE WrestleMania 37 Predictions
WrestleMania is now set for the second weekend of April, and Greg DeMarco takes your all-too-early look at the potential card.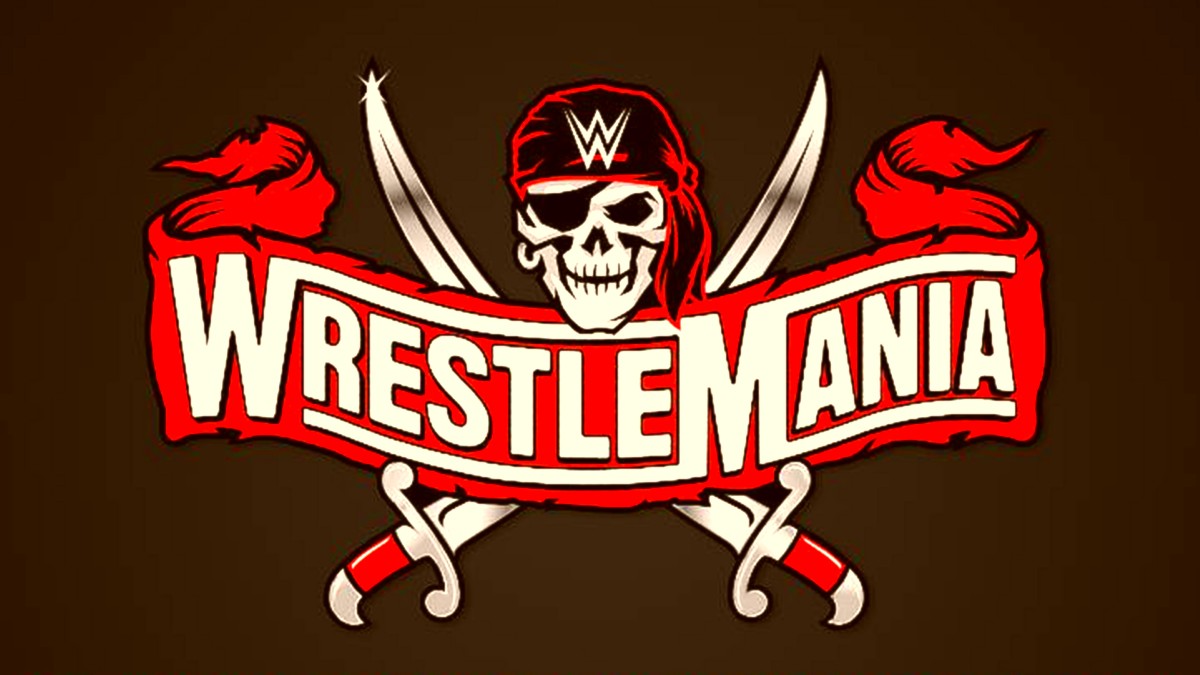 WWE WrestleMania 37 is now set for the second weekend of April, and Greg DeMarco takes your all-too-early look at the potential card.
During Saturday's NFL pregame show on NBC, WWE announced the rumored change in location and date (dates) for WrestleMania 37. The event will take place in Tampa Bay on April 10 and April 11, both at Raymond James Stadium. they also revealed that WrestleMania 38 would be the event's return in Dallas, and WrestleMania 39 would (finally) hit SoFi Stadium in Los Angeles.
If anything points to COVID sticking around well past its welcome and things taking longer than expected–despite a vaccine–to get back to "normal," look at the fact that the Los Angeles WrestleMania got pushed back TWO YEARS just to be safe. Florida and Texas have been more liberal with the freedom to congregate and move around, making them easy choices for WWE in this case.
But right now I am focused on WrestleMania 37, taking place over two nights at Raymond James Stadium. Why two nights? Seating is sure to be limited and distanced, and WWE can sell more tickets over two nights while likely not paying double the rent. Regardless of how you feel about the handling of COVID then, now, and forever, this is the right move purely from a business perspective.
#WrestleMania 37 is about to get BUC-wild. 🏴‍☠️

We're heading to @RJStadium on April 10th & 11th, 2021! pic.twitter.com/YLBSD1yy3z

— WWE (@WWE) January 17, 2021
So what's going to happen in the top matches? See what I think and then comment with your own ideas!
WrestleMania 37 – Top Match Predictions
WWE Universal Champion Roman Reigns vs. Daniel Bryan
Daniel Bryan has accumulated every accolade possible in WWE, save for one: Royal Rumble winner. I think that changes in 2021, and Bryan–who has said his in-ring career is winding down–is the perfect opponent for your (and my) Tribal Chief. Shinsuke Nakamura has an outside chance, but that's recency bias on my part with his renewed babyface push.
As for the result? I love me some Daniel Bryan, but Roman's reign (see what I did there?) has legs. I could honestly see him walking to Dallas still holding the Universal Championship.
Prediction: Roman Reigns defeats Daniel Bryan to retain the WWE Universal Championship at WrestleMania 37
WWE Champion Drew McIntyre vs. Keith Lee vs. Sheamus vs. AJ Styles
I know the reported argument for Goldberg challenging Drew McIntyre at the Royal Rumble is that "no one's ready," but as we proved with Shinsuke Nakamura over on Smackdown, it only takes a week. You can get anyone ready. I think we will see some sort of controversy at Elimination Chamber that leads us to this match. Drew vs. any one of these athletes would be (and has been) great, but a four-way is what is really jumping out at me. Keith Lee can have a memorable moment in the match, Sheamus is a Hall-Of-Famer-in-waiting, and AJ is simply one of the best in the world.
Look, Drew McIntyre is the guy, cemented as such at WrestleMania 36, but he's 35 years old and in WWE lore the number of title reigns matters. So I think he drops the belt here, only to win it back soon after. But who wins it, then, Greg? Well that, to me, is Keith Lee. He made his pro debut only 4 years after Sheamus, but The Celtic Warrior has four world titles, a King Of The Ring, Royal Rumble, AND Money In The Bank all to his name. And AJ is AJ–he could win and be a great foil for Drew, and a WrestleMania moment would be great for him, but I think this is Keith Lee's night (one or two, lol).
Prediction: Keith Lee captures the WWE Championship, but pins Sheamus to do it, at WrestleMania 37
Edge vs. Randy Orton in an I Quit Match
I am going with the rumored stipulation here, because it really does make sense. It's a great gimmick that both men can really sink their teeth into, and Edge's return will be yet another great moment. I hope he doesn't return before this match honestly. Have him come back on Raw to set this up, but let this be his first match back in the company since the Greatest Wrestling Match Ever (where he lost to ol' Randall Keith Orton).
Picking a winner is hard. Edge is a Hall Of Fame legend, and Randy is an active performer. But Randy is the best Randy we've seen in a long time, possibly ever, and he's way more mature. I can easily see him wanting Edge to get the win here.
Prediction: Edge forces Randy Orton to say "I Quit" at WrestleMania 37
Raw Women's Champion Alexa Bliss vs. Charlotte Flair
When Charlotte Flair returned at WWE TLC, I fully expected this to build to Charlotte vs. Asuka at WrestleMania 37, a main event worthy rematch from their WrestleMania 34 showdown where Asuka suffered her first WWE loss. But Alexa Bliss is figuratively and literally on fire right now, and I think it culminates in a WrestleMania match with the Queen herself. Hopefully Asuka has a tag team partner and can possibly do something else, because I really don't want her to miss WrestleMania.
What happens here? #LOLCHARLOTTEWINS
Prediction: Charlotte Flair beats Alexa Bliss to win the Raw Women's Championship
Smackdown Women's Champion Sasha Banks vs. Bayley in a Falls Count Anywhere Match
I know we had a great blow-off for this feud at WWE Hell In A Cell, but these two deserve the WrestleMania stage. How we get there is simple: Bayley wins the Women's Royal Rumble match. You know me, I wasn't always the biggest Bayley fan, but in 2020 Bayley stepped her game up and deserves to add Royal Rumble winner to her resume.
I added the Falls Count Anywhere stipulation to give these women the chance to excel in a different way. They've wrestled each other so many times and are inseparably linked–but in a Falls Count Anywhere match in a football stadium they can really turn it up another notch.
To me, it's still Sasha Banks' time, and she can move on to a great feud with Bianca Belair after this one is over.
Prediction: Sasha Banks beats Bayley to retain the Smackdown Women's Championship at WrestleMania 37
"The Fiend" Bray Wyatt vs. Jeff Hardy
With Randy Orton, Edge, and Drew McIntyre otherwise occupied, we need an opponent for The Fiend. Keith Lee could work here, but that messes up another prediction now doesn't it? Instead we get crazy Jeff Hardy doing Crazy Jeff Hardy things, and this time it means an entertaining feud with The Fiend.
I don't see The Fiend losing here, as Jeff Hardy doesn't even really gain anything from a win.
Prediction: "The Fiend" Bray Wyatt beats Jeff Hardy at WrestleMania 37
Kevin Owens vs. Goldberg
While Goldberg dropped a challenge to Roman Reigns that might have really been him going off-script, it's a match that doesn't really make sense within current WWE storylines. Roman Reigns is the head of the table, and Goldberg just isn't likeable enough.
Kevin Owens, on the other hand, is insanely likeable and has been doing his best Stone Cold for a while now. A match with Goldberg doesn't really help Roman, but it could do wonders for Kevin Owens. Plus, they have history! Goldberg beat Kevin Owens for the Universal Championship at Fastlane in 2017 (thanks to "The Demo God" Chris Jericho, lol). That's enough to build a feud on, as Owens wants to avenge that loss and Goldberg scoffs at the notion that he needed any help to beat Owens.
So we get Goldberg's second WWE match of 2021 out of the way at WrestleMania 37, just like we did in 2020. And the year ends for him in the same manner as well–in a loss.
Prediction: Kevin Owens beats Goldberg at WrestleMania 37
NXT Champion Finn Balor vs. Karrion Kross
Finn Balor has already made the suggestion that we get him vs. Karrion Kross at the Showcase Of The Immortals, and honestly this match belongs on that stage. Kross is a main roster star through and through, totally misplaced on NXT. Balor is a great NXT Champion–he almost feels "too big" for the brand, but that in turn elevates the NXT altogether.
Kross doesn't need to win the Royal Rumble to get this, it's just easy for William Regal to go all William Regal and say, in his perfect British accent, "you'll get your match…at WRESTLEMANIA!" and we'll all be fine with it.
Kross belongs on the main roster, and should end up there after this match happens. He loses to The Demon, an iteration of Balor that has an amazing record in WWE, and then heads to Smackdown (or Raw) where he belongs.
Prediction: Finn Balor, as "The Demon," beats Karrion Kross to retain the NXT Championship
So there you have it, eight top matches for WWE WrestleMania 37, which takes place from Raymond James Stadium in Tampa Bay.
WAIT. Hold up–
This is a two night event, right? Let's slot these matches into the two nights!
WrestleMania 37, Night 1
WWE Champion Drew McIntyre vs. Keith Lee vs. Sheamus vs. AJ Styles
Smackdown Women's Champion Sasha Banks vs. Bayley in a Falls Count Anywhere Match
Edge vs. Randy Orton in a Falls Count Anywhere Match
Kevin Owens vs. Goldberg
WrestleMania 37, Night 2
Universal Champion Roman Reigns vs. Daniel Bryan
Raw Women's Champion Alexa Bliss vs. Charlotte Flair
"The Fiend" Bray Wyatt vs. Jeff Hardy
NXT Champion Finn Balor vs. Karrion Kross
Still plenty of opportunity on the card, including Big E defending his Intercontinental Championship, all three tag team championships, Bobby Lashley defending the United States Championship (although I could see all four members of The Hurt Business in an 8-man tag team match, possibly against Undisputed Era in another NXT crossover), a possible return for Braun Strowman, something of significance for Shinsuke Nakamura (him vs. Big E could kick all kinds of babyface vs. babyface ass), and more.
You'll notice an absence of The Rock (too busy, and we need fans for him to really make a difference), Brock Lesnar (not too busy, but his spectacle is best experienced with fans), John Cena (although it's entirely possible) and The Undertaker (he's retired, dammit!). I think we'll get legends in some capacity, but in the ring we have Goldberg and active legends like Randy Orton, Edge, and Roman Reigns (that's right, I said it!).
What do you think? Drop your predictions in the comments below, at me on social media @ChairshotGreg, or discuss this in our Facebook group.
NXT Minus 6: Let's Make History!
Bradley Jay makes history in this week's edition of the NXT Minus 6. What kind of history is he making? Well, that's for you to read and see!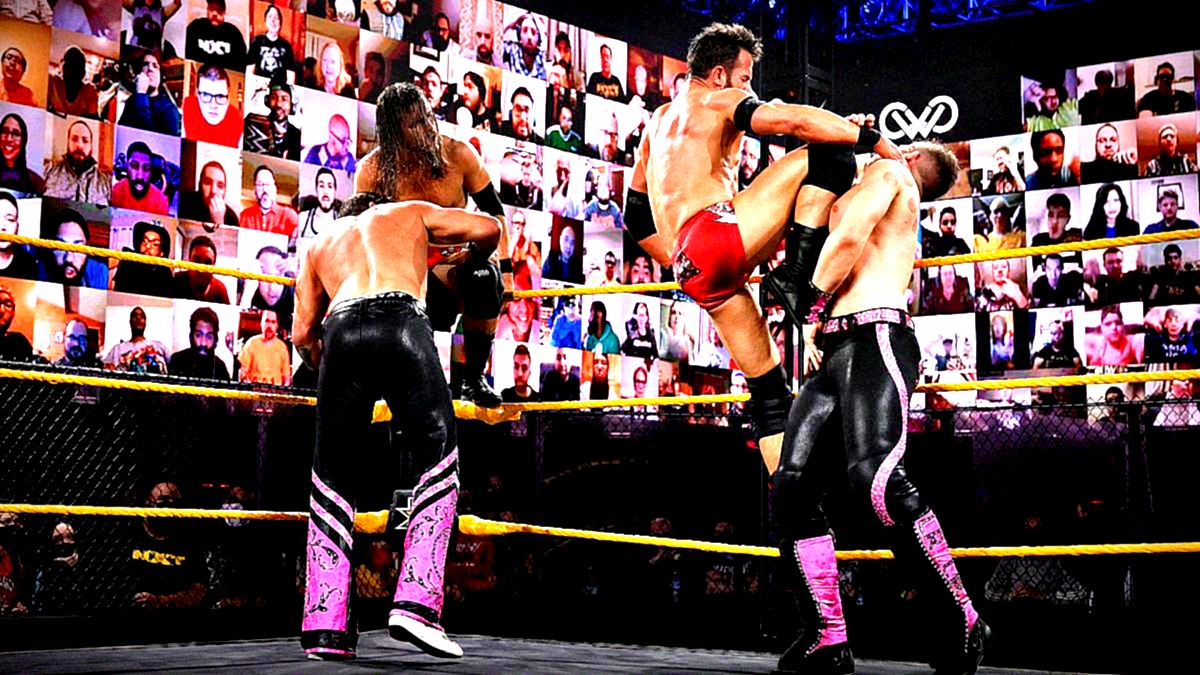 Bradley Jay makes history in this week's edition of the NXT Minus 6. What kind of history is he making? Well, that's for you to read and see!
This will be the most historic column in the history of history!
6. Did you notice how many people want to make history? It's all anybody talked about this week. I turned it into a drinking game. Every time someone said they wanted to make history, I took a shot. After 10 minutes, I died from alcohol poisoning. So much history.
5. Shotzi Blackheart will make history as the first person with green hair to win a Dusty Rhodes Tag Team Classic tournament. Kayden Carter & Kacy Catanzaro will become the first tag team in history to win a DRTTC whose collective weight would qualify for 205 Live. Ember Moon will make history as the first person to leave NXT, return and win a tournament that didn't exist the first time she was there. BTW, the tag team I want to see is Kayden Carter & Ember Moon.  
4. Johnny Gargano and Austin Theory will make history as the first mentor/mentee team to win the DRTTC. KUSHIDA will make history as the first wrestler to win in all caps! MSK will make history as having the most God-awful name of any team to win. Unless it's a shout out to Memorial Sloan Kettering Cancer Center, then the name is doo doo on a stick.
3. Grizzled Young Veterans are sssssooooooon to make history as the first team to lose in the finals and win it the next year. Killian Dain by himself will be the hairiest team ever to win the DRTTC. Bollywood Boyz will make history as the first…I can't finish that sentence. Those gomers aren't winning Jack Squat. 
2. Overall, it was a good start to the tournament. Every match was 3.5 stars. Nothing memorable, nothing horrible. Breezango versus Undisputed Era was the best of the bunch. It would have been better without the horribly overbooked end. I'm not sure the point of it all if Breezango couldn't use it to pick up a victory.   
1. "You look like a man who is questioning if he's still got it." It was a filler line, but that's the story! I'm slightly excited for Tommaso Ciampa versus Timothy Thatcher, primarily because of the Fight Pit. Right now, it's two tough guys wanting to beat each other up. I want to see Ciampa fighting to prove he's still got it. I want to see Thatcher fighting to crush the soul of the locker room leader. That's the story.