NOAH WEEKLY NEWSLETTER VOL.86 ~ 7TH JUNE 2020
Hisame catches us up to date with NOAH events and more of the DDT crossover moments!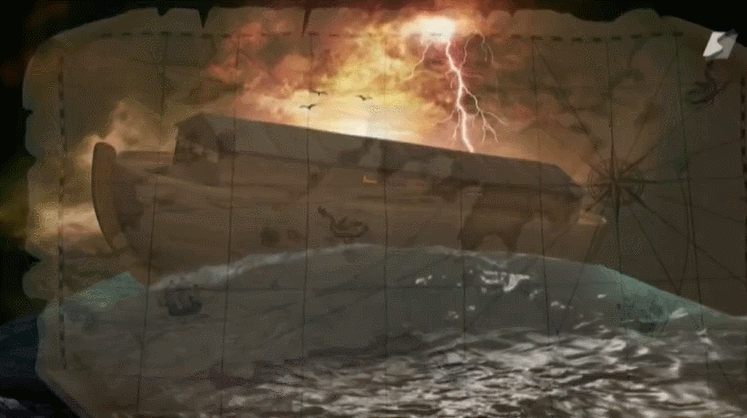 Hisame catches us up to date with NOAH events and more of the DDT crossover moments!
NEWS
KENOH VS SANSHIRO TAKAGI
Following Kongoh's Kenoh led invasion of DDT on the 30th May, the six man tag took place on the 6th June which pit three members of Kongoh (Kenoh, Masa Kitamiya and Hao) against Sanshiro Takagi, Kazusada Higuchi and Tomomitsu Matsunaga. The match, while it took place at DDT'S "WRESTLE PETER PAN NIGHT 1", was a mix between both promotions, with a couple of things you would rarely to never see in a NOAH ring, such as plastic boxes being used as weapons (Kenoh double foot-stamped on his, but Masa Kitamiya was hit with one), and Takagi running down Hao on a bike, and trying to do the same thing to Kenoh before being stopped by the ringside Kongoh seconds.
The Kenoh vs Takagi stand offs were tense; Kenoh was firing on both cannons, at one point yelling at Takagi loudly while he was at his feet, while Takagi for his part mainly treated Kenoh like something that needed to be overcome quickly, as he didn't really have the time for this nonsense. The match, however, was not won by either Kenoh or Takagi, but by Hao. After this Kenoh and Takagi stared at each other at ringside, Kenoh picked up the microphone but said nothing, and left. Alone in the ring Takagi said that from now on he and Kongoh would go their own separate ways and do their own thing; he would work on raising NOAH and DDT in his and their own respective ways, and leave Kongoh to do what they did. As ever, Kenoh spat venom backstage saying that he would never ever acknowledge or admit to Takagi being NOAH's President, and from now on he would go his own way.
You can view both nights of "WRESTLE PETER PAN" on WRESTLE UNIVERSE. Please note that these are not free streams, you will need to be a subscriber to view. Upon subscription you will have the first month free, with an annual subscription of 900 yen.
NOAH RESTART LIVE SHOWS
Although at the time of writing they have not set a date for when they will resume shows with an audience, Pro Wrestling NOAH have issued guidelines for when they do. Naturally the shows will be at a limited capacity and people will be seated so they sit the required distance from each other, fans are required to wear masks, and undergo a physical examination before entry. Anything involving physical touch between fans and wrestlers is forbidden due to the risk of contamination (doubly so since some members of the roster have underlying health conditions), so there can be no giving of presents or throwing of streamers.
NOAH have also started to ease back into fan events, with Naomichi Marufuji being the first to go out after three and a half months, to a talk show with idol band TeensHeaven to promote the CD single "Little Hero in Your Heart" of which he and Kinya Okada appeared in the music video for.
KATSUHIKO NAKAJIMA'S PLANS FOR THE "RED GHC"
In order to differentiate himself from the first belt champion, Takashi Sugiura, Katsuhiko Nakajima wants to distinguish the reign of the second champion, by doing something completely different both for himself and for NOAH, by holding a defense of the belt based on hardcore rules. While it is unlikely that "sad middle aged" Masao Inoue (a man who has gout) is going to agree to a ladder or a hardcore match, it is likely that any future challengers for the belt will agree to these terms.
EVENT RECAPS & POST MATCH PROMOS
NOAH "New Hope" Day 2 (31st May 2020)
ELSEWHERE IN NOAH
~ Naomichi Marufuji and MAO won their match at "WRESTLE PETER PAN" night 2 on 7th June 2020. MAO said he wants to face Jun Akiyama, Takashi Sugiura, Katsuhiko Nakajima and Kenoh. Naomichi Marufuji is still determined to have the match with CIMA that was postponed due to Coronavirus.
~ Daisuke Harada is counting down the days until he faces HAYATA.
~ Tadasuke got drunk on Instagram again (Hitoshi Kumano also a somewhat more sedate drinking session at 3am).
~ Kaito Kiyomiya will have his long awaited match against Keiji Mutoh on June 14th, however this will be a tag. Kiyomiya will team with Shuhei Taniguchi and Mohammed Yone against Mutoh, Naomichi Marufuji and Masaaki Mochizuki
CURRENT CHAMPIONS
THIS WEEK IN NOAH
Wednesday 10th June: "NOAH The SPOTLIGHT"(Day 1, 19.00 JST, WRESTLE UNIVERSE)
Thursday 11th June: "NOAH The SPOTLIGHT" (Day 2, 19.00 JST, WRESTLE UNIVERSE)
Friday 12th June: "NOAH The SPOTLIGHT" (Day3, 19.00 JST, WRESTLE UNIVERSE)
Saturday 13th June: Mitsuharu Misawa memorial
Sunday 14th June: "NOAH GO FORWARD DAY 1" (ABEMA, 11.30 JST)
Sunday 14th June: Junta Miyawaki turns 23
UPCOMING EVENTS
"NOAH GO FORWARD DAY 2" ~ 21st June (ABEMA)
LINKS
A new enemy to Kiyomiya, staredown with former W-1 champion Inaba
"NOAH GO FORWARD", with special guests Kuniko Yamada & Jurina Matsui
"Kinniku Buster!" Yone's baptism to the NEW HOPE, exciting viewers
Shiozaki, Kiyomiya, experiencing the outside
"From Junon Boy to Kiyoshi Hikawa" handsome wrestlers who captivate women
"Admit YOU are President of Noah?" Kenoh's parting speech to Takagi
Picture credit: NOAH GHC