#SpeakingOut: Where Do We Go From Here?
Mishal offers one person's perspective on the #SpeakingOut movement, and what we can do next.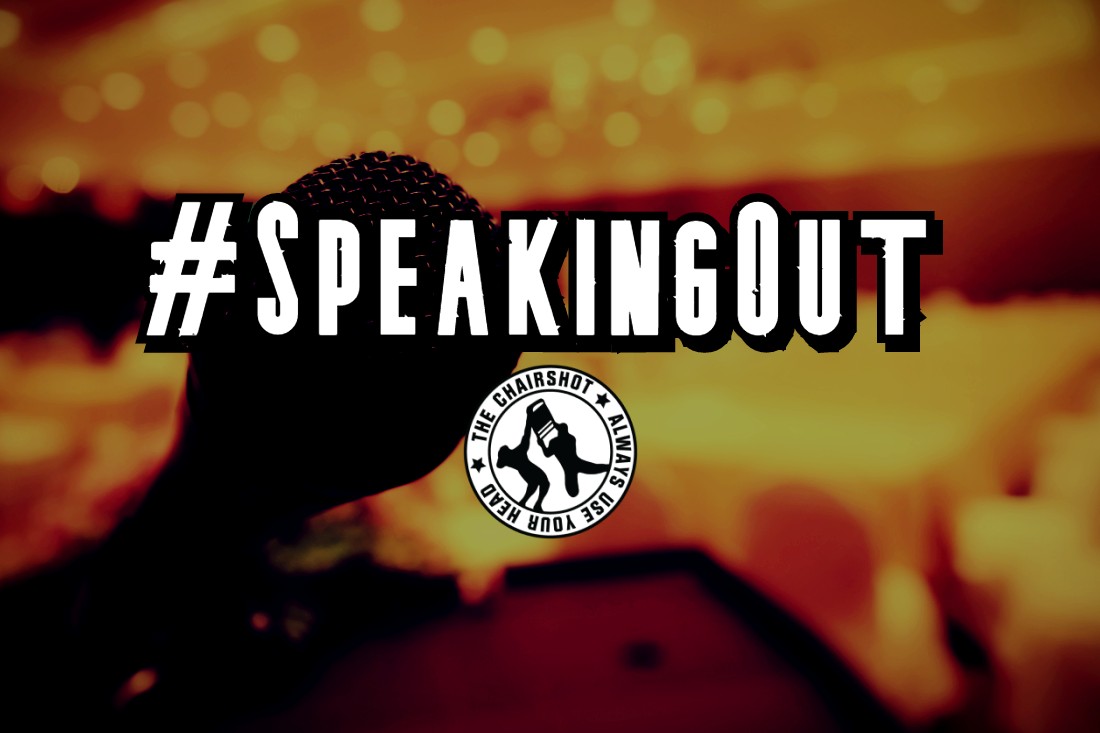 Mishal offers one person's perspective on the #SpeakingOut movement, and what we can do next.
The last week to ten days have been, strange, to say the least.
Initially, I was planning on writing about this topic and the entire #SpeakingOut movement earlier this week considering the sheer number of allegations that have been released each day, and with the numbers only seemingly on the increase as each day rolls by. Rather than rush out a piece based on a simple reaction to everything, holding back & seeing how things panned out is something I feel anyone, myself included, with any sort of platform should take seriously considering what we have to tackle should we choose to tackle it.
As a wrestling fan, the past week or so have been truly depressing. Even as a human being, it's been disgusting to even contemplate. Anyone who's ever partaken in a wrestling show knows that the community of people that spread their passion into each event is truly dedicated to the success of the sport, the art form as a whole, and rarely just one individual company. The wrestling community, whether online or in-person, is one of a kind & having attended little over two dozen shows at my young age of 25, I can tell you that it's worth every penny, regardless of the experience.
Whether it be WWE, NJPW, ROH, TNA or as someone like myself who spent a good chunk of their time in the UK, brands such as Discovery Wrestling, IPW, PROGRESS, OTT just to name a few, every show brings its unique style to its fans & always offers something different. Being a part of these shows isn't simply paying a ticket to watch each respective star, you're a part of a 'family'. You get to meet many like-minded people, spend time with family, meet your favourite stars & a lot of the time are as much a part of the show as the headliners themselves.
That was the hardest part of the last week or so, seeing what I consider to be a humongous family almost seemingly crumble in a world that already is brewing with division.
The first name to have any sort of allegation leveled against them was David Starr, someone I've personally seen compete & met on a number of occasions, along with most of the other talents on this list. Dozens of names followed Starr's accusations, names such as Velveteen Dream, Joey Ryan, Matt Riddle, Jack Gallagher, Jordan Devlin, Marty Scurll, Sammy Guevara, Tessa Blanchard & of all people, Brock Lesnar himself. Those are just a few of the names I've scrolled through digging through what's unfolding across the industry.
Rather than act like an official & for the sake of actual experts doing their jobs, this article isn't meant as an analysis or delve into the accusations themselves based on each talent, since that clearly isn't an area where my or anyone else's matters & should be left up to the officials abiding by the process they put in place under these scenarios. All of this is simply a recap of the dire circumstances in the business, and where we go from here.
Following the multiple allegations handed to talent from every corner of the industry, arguably the biggest praise those working in the business can get is the stand certain companies have taken in an attempt to change the conversation & dialogue surrounding #SpeakingOut. The likes of PROGRESS & Rev Pro have distanced themselves from talent such as David Starr following the allegations, as well as championships being stripped (such as the case with Tessa Blanchard in Impact Wrestling) or indefinite suspensions (Sammy Guevara in AEW). Obviously like any other accusation, the notion of "innocent until proven guilty" does stand as it would with everyone but these accusations aren't the first we've seen in recent memory. Far from it in fact.
It's abundantly clear that a power imbalance exists & is in play in the world of professional wrestling. Other industries such as Hollywood have seen many cases come to light due to a large movement to bring justice to those that have been ill-treated in the past (by the likes of Harvey Weinstein), and the same seems to be occurring here. It wasn't too long ago that the shocking accusations of Adam Blampied (a former commentator for Whatculture & WCPW personality) shook the wrestling world in one of the earliest examples of how the fame & power of these popular figures can be used for their own exploitative means, and he clearly wasn't alone all these years later. A lot of people, understandably, acted in fear afraid of the consequences, but this attitude is slowly seeming to shift.
As hard as it is to admit, wrestling as a whole is at a crossroads. Wrestling needs to change, in fact, it must in order to survive.
The balance of power & fame within the business has long had its tole on many before this latest string of accusations, playing into the current culture that we live in only makes our situation more hostile. Even outside these latest events, fans & wrestlers alike have long debated the concept of safety within the boundaries of wrestling in regards to healthcare, the treatment of burnt-out wrestlers or everything that followed the dark period of the infamous 'Chris Benoit murder trials', which re-shaped the business as we know it today. Even on an ethical level, with WWE's recent plunge into the Saudi Arabian 'entertainment' market, has sparked a debate among every community as to what this business represents on a wider scale as one that essentially never sleeps. It's clear that we need to have these conversations now more than ever before in a landscape that is clamouring for a new direction.
At its very core, within its specific culture, it's clear that the business has some major issues that need to be tackled. We can look into the culture of how men & women interact in locker rooms, which doesn't really bode well based on recent allegations but more importantly how women were treated in professional for the longest time. Even the dozens of racial issues raised from the likes of Hulk Hogan & Ultimate Warrior in the past to name a few or the clear imbalance of both power or influence that exists with those that can obtain higher levels of popularity compared to those at a lower tier. These are things that aren't just reflective of society, but the things that society needs to change in order to prosper. A lot of this is basic decency, in a form of entertainment built on respect.
For the longest time those who have spoken out across the industry, whether fans or talent alike, have been ignored for the most part due to more 'old fashioned' methods & attitudes being held. What we need to realize is we live in a different time, one of tremendous insecurities that need to be addressed at all levels. The relationships between fellow talents, fans & talent, talent & those in the office, those in the office & those in the highest seats of power are all at stake, the very foundation of the business is unstable but isn't beyond fixing should action be taken of some form. What kind of action that should be taken is up for debate, at the very least this is a situation that needs to be toppled with the upmost importance & care.
We live in a world brought to its knees by COVID-19, and now more than ever, safety is everyone's top priority regardless of who you are in the wider scheme of things. And due to these unfortunate circumstances, it's necessary that safety is adhered to at all levels to communities that are increasingly become more aware of injustice & ill-treatment. It isn't entirely surprising that in these harsh times is when the darkest side of the things we know are brought into the spotlight, in a way it's the most ideal time to tackle said quarrels. Many would even say it's inevitable if history tells us anything.
I personally won't throw out random recommendations but what is clear is that those who are guilty of any such various crimes we've been exposed to over the last week or so need to be held accountable. There's a place for those who break the very fabric of trust between fans & talents, and that place should simply be as far away from a community as closely knit as the wrestling community tends to be based on our nature. As I write this the wrestling scene itself isn't at its highest point by any means, it's what comes out of these events that will define it for what it actually represents to everyone.
Will it be something that is fixed in a matter of hours? Highly unlikely.
But that doesn't mean we should stop fighting to create a better environment for every fan that uses this as their escape.
King's WrestleMania Rewind: Stone Cold VS. Scott Hall (WrestleMania X8)
Chris King is back with another WrestleMania Rewind, looking at the NWO's Scott Hall battling Stone Cold Steve Austin at WWE WrestleMania X8 from Toronto!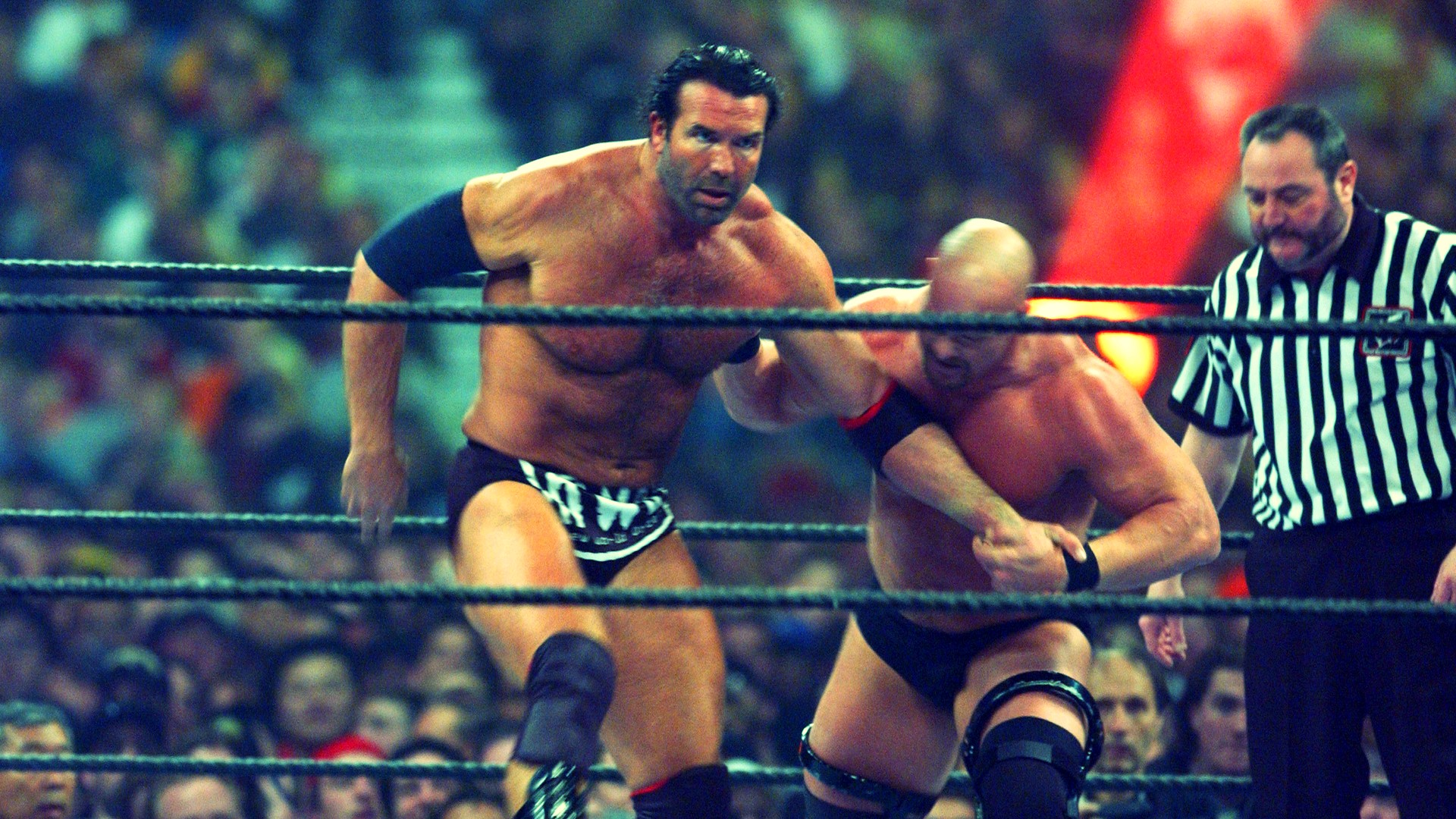 Chris King is back with another WrestleMania Rewind, looking at the NWO's Scott Hall battling Stone Cold Steve Austin at WWE WrestleMania X8 from Toronto!
Chris King is back this week with another edition of WrestleMania Rewind, where he is rewatching all the past Mania matches and feuds. This week you're in for a treat as we look back at 'Stone Cold' Steve Austin vs. Scott Hall at WrestleMania X8.
In late 2001, Vince McMahon bought out his competition WCW and acquired the rights to a plethora of talent including Booker T, Eddie Guerrero, Chris Benoit, and the iconic trio known as NWO. Hulk Hogan; Kevin Nash, and Scott Hall were hell raisers, and what better way to make a name for yourself than take out the two top superstars in the WWE The Rock, and Stone Cold?
The NWO cost Austin his chance at becoming the Undisputed Champion at No Way Out during his match with Chris Jericho. Adding insult to injury, the NWO spray-painted 'The Texas Rattlesnake' with their brand logo just like they did in WCW. As you can imagine, Austin was pissed and out for revenge against the group and primarily Scott Hall.
Hall would challenge Stone Cold to a match at WrestleMania 18. Both superstars beat the living hell out of each other leading up to this highly-anticipated match for who runs the WWE.
The glass broke and Stone Cold made his iconic entrance, and black and white NWO covered Halls' entrance alongside Kevin Nash. With the odds stacked against 'The Toughest S.O.B' could Austin or NWO prove their dominance? Sadly the NWO  broke up that very night when Hulk Hogan came to the aid of his adversary The Rock after their 'iconic' dream match. Stone Cold would ensure the victory with the Stunner. Hall would perform an Oscar-worthy sell over the finisher.
What a time to be a wrestling fan in the 2000s when nothing was impossible for WWE. Who would've thought WCW would go out of business and Hogan would make his long-awaited return to WWE?
King's WrestleMania Rewind: Seth Rollins vs. Kevin Owens (WWE WrestleMania 36)
Chris King takes a look at the most underrated WWE WrestleMania matches, and starts off with Seth Rollins battling Kevin Owens at WrestleMania 36!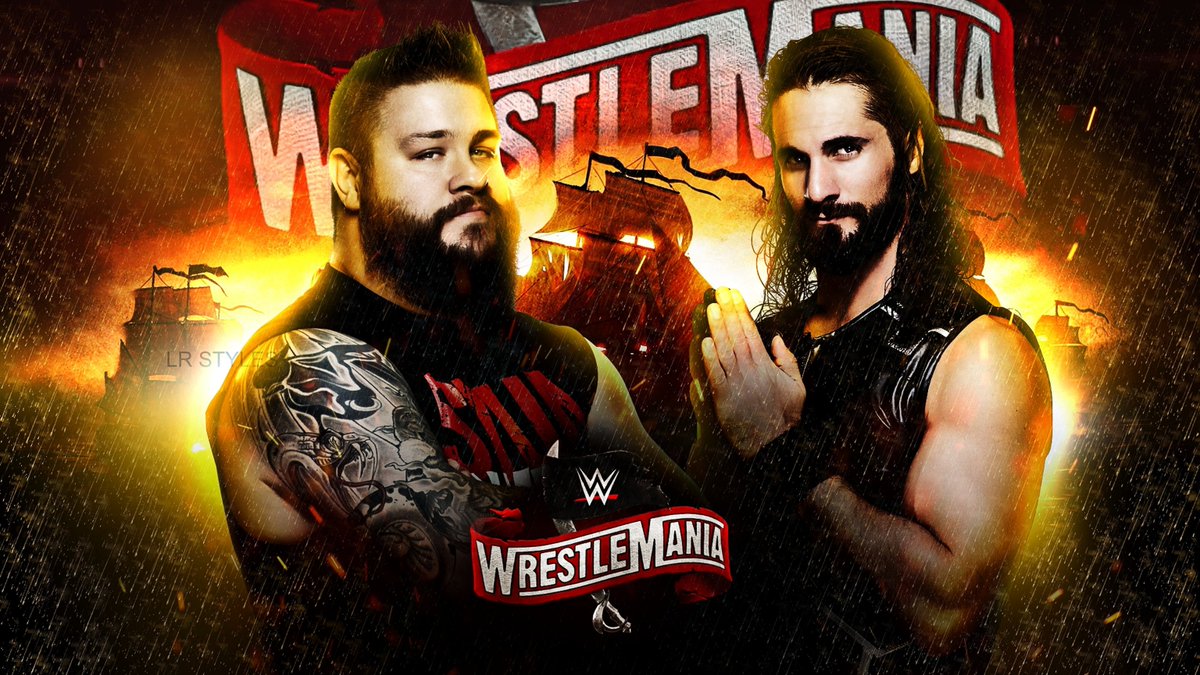 Chris King takes a look at the most underrated WWE WrestleMania matches, and starts off with Seth Rollins battling Kevin Owens in the WWE Performance Center at WrestleMania 36!
Chris King is starting a new series heading into WrestleMania season dubbed WrestleMania Rewind. Each week he'll be going back and sharing his insight over underrated matches at the Show of Shows. First up, is Kevin Owens vs. "The Monday Night Messiah" Seth Rollins at WrestleMania 36.
At the 2019 edition of Survivor Series, Rollins sacrificed himself during the men's traditional match allowing SmackDown to ultimately gain the victory. The following night the self-proclaimed Messiah, berated the whole roster but KO was not having any part of it. Owens quickly became a huge barrier in Rollins' cause for the greater good. The Authors of Pain attacked Owens with Rollins' character in question.
Owens finally had enough of his rival's mind games and torment and challenged Rollins to a match on the Grandest Stage Of Them All. Rollins mockingly accepted his challenge and the match was made official for night one of WrestleMania. Owens came out of the gate beating the holy hell out of the Monday Night Messiah trying to achieve his long-awaited moment at Mania but, Rollins tried to steal a disqualification victory by using the ring bell.
Owens hellbent on revenge provoked Rollins into turning their encounter into a no-disqualification contest where the fight could be taken all over the empty arena. The highlight of the match, was when KO used the WrestleMania sign to deliver a thunderous senton bomb through the announce table. Owens would secure the victory with a Stunner in an incredible match. Despite having no crowd during the pandemic era, both KO and Rollins put on an intense performance under the brightest lights.
In my personal opinion, this was a great feud that helped both superstars in their transformation as compelling characters for years to come.