#ThankYouTaker Top 5: The Undertaker's Greatest Moments
With his retirement official, Mishal takes a look at his Top 5: The Undertaker's Greatest WWE Moments.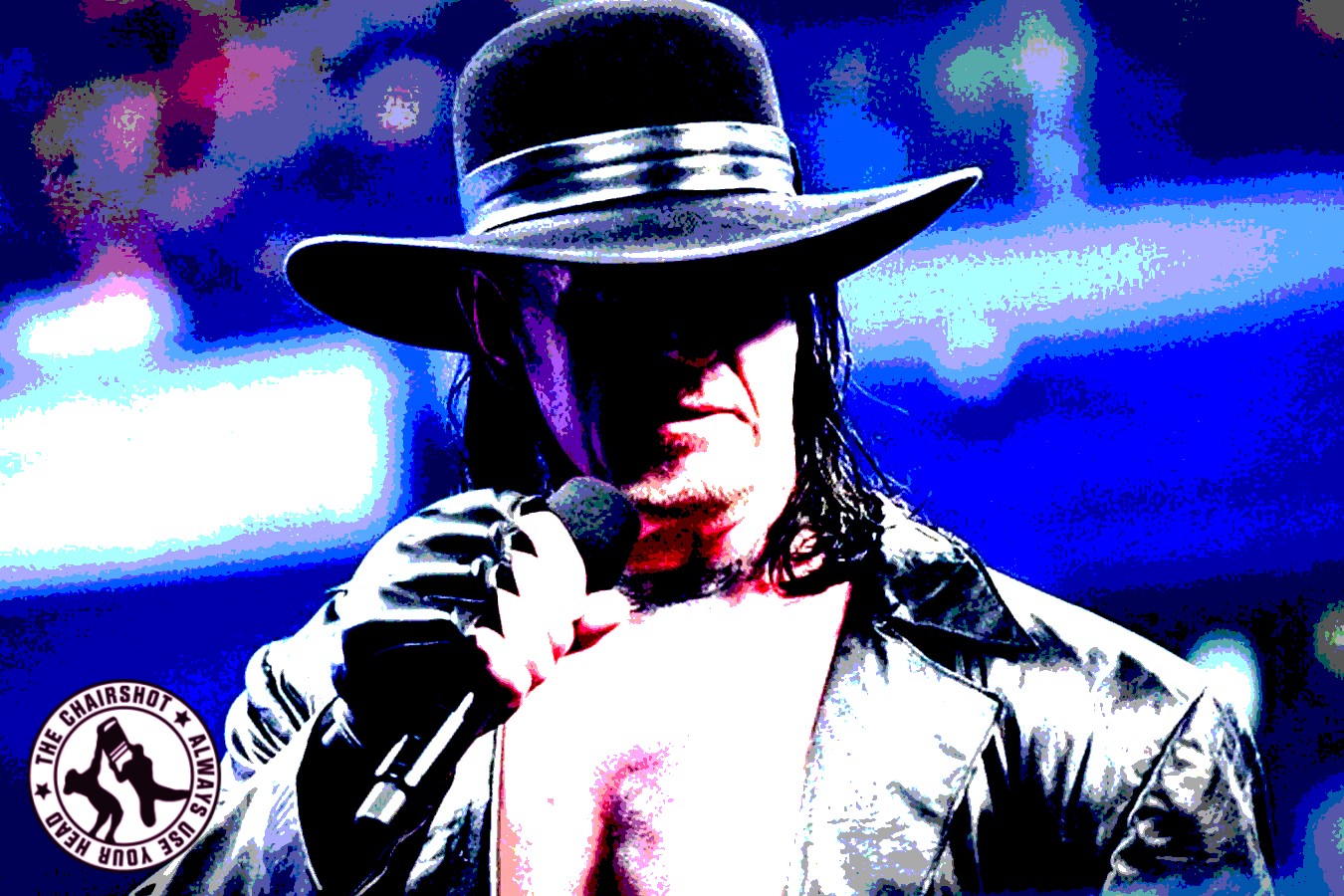 With his retirement official, Mishal takes a look at his Top 5: The Undertaker's Greatest WWE Moments.
We're less than a week removed, but the announcement still lingers in the minds of anyone who's been a wrestling fan for the last decade, or further than that.
In a year filled with controversy, tragedy & heartbreak, wrestling fans had to finally swallow the one day of their lives as fans that they'd for so long dreaded to experience, even contemplate for that matter, that being the inevitable retirement of the greatest character to ever enter a wrestling ring, The Undertaker himself, Mark Calloway. For many, myself included, The Undertaker was WWE to us, he had been a staple of the industry for so very long that picturing the wrestling scene without him would be borderline insulting to anyone considering how even when you were in doubt, the man would always come around when the time called for it. He was the last of a dying breed, one of the few left standing after The Attitude Era faded away & ushered in a new era of younger, fresher faces, somehow withstanding change with a gimmick that never seemed to age.
His farewell through the excellent 5-episode documentary series 'The Undertakers Last Ride' was reality smacking every wrestling fan in the face, that sooner or later every legend from the previous generation has his day & rides off into the sunset, much like anyone we hold dear to us. I personally appreciated the more personal, up-close look at the life of a man who for so long was just a character before anything else, this glance made everything feel so real, and understand that the time couldn't have been better for an announcement like this.
Announcing his retirement in the manner that we got was unexpected, at least in the way I pictured him going out to some extent, but all of it felt oddly picture perfect. Despite the smaller scale, following a personal look into the lives of both The Undertaker & Mark Calloway, this all came across as what it was intended to be, 'The Deadman' going out just like he said, on his very own terms & nobody else's. It all felt right, perfectly placed & pushing aside the aspiration fans had to see him go out in a more fashionable style, resulted in a goodbye that was humbling while leaving the door slightly opened should Vince McMahon ever come around to his door again.
I won't get into the debate already occurring about if The Undertaker is 'truly' retired since, in this business, anything & everything is possible under the correct circumstances. What I will do, is take this very surreal time to talk about the moments that, to me, defined The Undertaker for the legend he has now cemented himself to be.
Consider this article a miniature tribute of sorts, one looking at the moments that engraved him in not just my mind, but so many millions who have followed him since 1990. Rather than go the standard root of listing endless matches, this article is all about the moments & which ones engraved The Undertaker into the history books for generations to come.
5. 1-0 – WrestleMania VII
Undertaker's victory over Jimmy Snuka at WrestleMania VII is less about the overall quality of the match, which was nothing to write home about, and more about the significance of this victory in the wider context of things all these years later. At the time Undertaker was a one of a kind figure in an industry already on the brink of change, bringing his unique aura & persona to the ring like nobody around him could, which gave every match or segment involving him a feeling unlike any other.
WrestleMania VII was the beginning of what to this day, is amongst the most iconic winning streaks across any sport, period. Undertaker's win over Jimmy Snuka was decisive, emphatic & made a mark that would end up running two decades, amounting a list comprising of some of the most iconic in the entire industry. Triple H, Shawn Michaels, Ric Flair, Edge, Batista, CM Punk, Randy Orton, Kane, Diesel, Sycho Sid & a dozen others all threw caution to the wind & took their chance to try and defeated 'The Deadman' on the largest stage the industry had to offer, but one by one they fell victim to the WWE's most respected talent to grace a ring in any capacity.
Eventually, as history showed, The Undertaker much like every other WWE superstar, was mortal, with his streak coming to a shocking conclusion at WrestleMania XXX in a moment that, in my opinion, stands as the most shocking in company history. While the decision to end Undertaker's streak does have its critics, the thing it displayed more than anything was that over time it wasn't about an undefeated streak, but about preserving a character that has withstood the test of time in a business that so frequently rejects those from previous generations. The streak may have come to an end in 2014, but The Undertaker as a character lived on far beyond that, and for many was the defining trait to lead him to where he stands in the eyes of fans today.
4. The Deadman Rises, Again – WrestleMania XX
I feel like this particular choice is more of a personal one considering how little attention this match or the events leading up to it are discussed nowadays. But witnessing The Undertaker return in full form at WrestleMania XX was simply surreal.
In the months leading up to this match, we had witnessed his burial at the hands of his brother Kane, setting the stage for a colossal return & a rematch between the two 'Brothers of Destruction' on the very grounds they did battle almost a decade prior. Similar to his match with Bray Wyatt, The Undertaker remained absent for virtually all of the build to this match, instead of taunting his 'brother' face-to-face, opted to intimidate him with his vintage mind games, vignettes teasing the 2nd coming of the original Deadman himself & a teaser appearance at the 2004 Royal Rumble that remains incredible to this day, thus leaving much of the build on Kane himself to carry forward.
The result of all this build amounted to the long-awaited return of the original Undertaker, and not his 'American Badass' counterpart we'd been watching for the last five years. Built-up by an incredibly nostalgic entrance, the return of Paul Bearer at his side & a refreshed character thrust into an entirely new generation, what we got was exactly what it needed to be. The match was nowhere near the quality of their WrestleMania match years prior to this but was never meant to be, The Undertaker, The Deadman, The Demon of Death Valley, he was back and better than ever.
While I wouldn't consider it one of the best of his career by any stretch from an in-ring perspective, it was a pivotal moment that took The Undertaker back to his roots, but also showed that his gimmick is one of the select few that will always have a place in any era of the business.
3. The American Badass arrives – Judgement Day 2001
The most important aspect of any iconic figure in entertainment is to always flow & change with the times to some degree. Changing up your character or story is the best way to adapt to new environments, something professional wrestling is always becoming accustomed to considering how rapid the fanbase changes over such short spaces of time.
When The Undertaker showed up at Judgement Day 2001, his gimmick was something I remember being fairly divided on despite being a lot younger than I am now. Losing the core of his previous take on the character was a big knock to me, stripping away a certain aura that made him unique, little did we know this character came along with his own brand of uniqueness. 'The American Badass' felt like a more grounded Undertaker, probably one you could sit down to have a drink with before he beats you into a pulp.
His interference during the main event between The Rock & Triple H sent the live crowd that evening into a complete frenzy, not just because of his return after months out of action but the absolute awe of what he returned as, nothing like what the fans were used to seeing in the slightest. Sporting a motorcycle, bandana, sunglasses but retaining the dark coat & mystique we knew him for, Undertaker seemingly reinvented himself in a matter of seconds with the acceptance of everyone. This gimmick wouldn't be short-lived either, resulting in multiple title wins & some of the most physically enduring matches of the man's career as a whole. It seems like the wrestling community is always a bit divided on what we got this day back in 2001, but it's a moment I'll remember for as long as I can.
2. Going out on top – WrestleMania 36
My personal stance on this match has obviously shifted following the actual 'Last Ride' series & what it means within the context of the show, but I can't think of a better way for a wrestler, especially one on the calibre of The Undertaker, to go out to. Considering the circumstances that not just this match but the entire company were under at that point in time with COVID-19 turning the entire planet upside down, it's a miracle that this ended up being as good as it did once it debuted on the night of WrestleMania this past year.
Besides being an incredibly entertaining brawl on its own, the match stands as one of the most creative in company history. Its presentation alone is surreal when you really look into what the match was pitched as, being forceable changed from your standard wrestling match both Undertaker & AJ Styles clashed within the confines of something no fan imagined in their head. In terms of character work, it's amongst the best of Undertaker's entire career. Combining every version of his legendary character into one confined package, from 'The American Badass', 'The Deadman' & most importantly, Mark Calloway himself. In a way, the match felt like a tribute to everything the character has represented for close to three decades and delivered in style.
As far as closing out a career goes in the wrestling industry, you couldn't ask for a better sendoff. Having it done in front of a live audience of tens of thousands of fans would have been preferable to most of us, considering the legacy he holds in our minds, but doing it against one of the very best wrestlers alive today in AJ Styles is arguably the highest note possible to achieve at this stage in a career that's accomplished virtually everything there is to accomplish.
Not only is this going to set a new bar for how WWE presents future matches across the board but sent Undertaker out doing what he strives to do, pressing the business forward.
1. The 'End of an Era' – WrestleMania XXVIII
No moment in the history of professional wrestling, at least within this modern era, will ever replicate how much this one meant to so many different clusters of wrestling fans.
To me, wrestling is all about moments like these. Ones that will stand forever, that feel earned & signify something bigger than just another match on a card, but something we'll pass onto whoever follows the business next.
WrestleMania XXVIII was a special night, for everyone. It was an evening packed with dream matches signifying different things to different fans, the main event that stands as the biggest buyrate the sport has seen to date & a match that quite literally marked the 'End of an era' (until WWE ruined that moment roughly six years later, but let's not speak of that). Placing this match inside Hell In A Cell was the icing on the cake, pitting not just two of the most iconic stars the industry has ever seen against one another, but in a match that both made famous over the course of their legendary careers.
Undertaker vs Triple H was one of the very few WrestleMania matches I would consider 'elite', a category for the very best in all aspects of what it's trying to sell to audiences. From the action, storytelling, high spots, frantic live audience or Jim Ross providing some of the best lines of his career, everything about this is what wrestling personifies. What made this event even more special, was what occurred following that unprecedented 21-0 record solidifying itself, seeing Undertaker, Triple H & Shawn Michaels stand side-by-side in front of a crowd of almost 80,000 fans take one final bow before going behind the curtain, thus closing one of the most important chapters in the history of professional wrestling.
When it comes down to the moments we'll remember The Undertaker most fondly for, it's hard not to chuck this to the top of the list. It was his 4th straight WrestleMania performance worthy of a 5-star rating, capturing him at the peak of his career & having him stand next to two men that helped him craft his best work in the ring without question. I understand this topic is up for debate, but it's hard to get any better than this.
NXT Minus 6: I Agree With Ciampa
From Ciampa & Thatcher to Kushida, from Joe to… Imperium? This week's NXT Minus 6 has it all. So read it. And enjoy!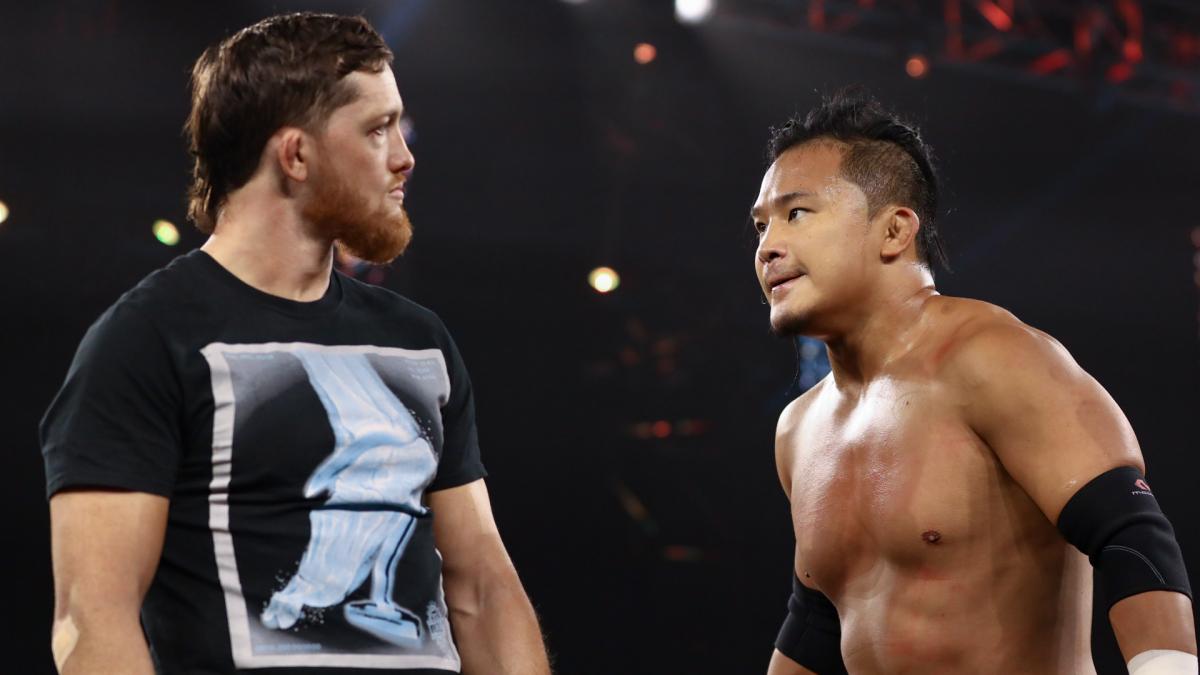 From Ciampa & Thatcher to Kushida, from Joe to… Imperium? This week's NXT Minus 6 has it all. So read it. And enjoy!
Leave it to Old Man Ciampa to say what we're all thinking.

6. I'm really hoping Samoa Joe is eventually cleared for an in-ring return. If he isn't, then teasing matches with everybody from Pete Dunne to Johnny Gargano is cruel and unusual punishment. Don't get me wrong. His start as William Regal's enforcer was great, but that's not why he came back. It's not Joe Will Threaten You And Make You Leave The Room. Joe…Will…Kill…You.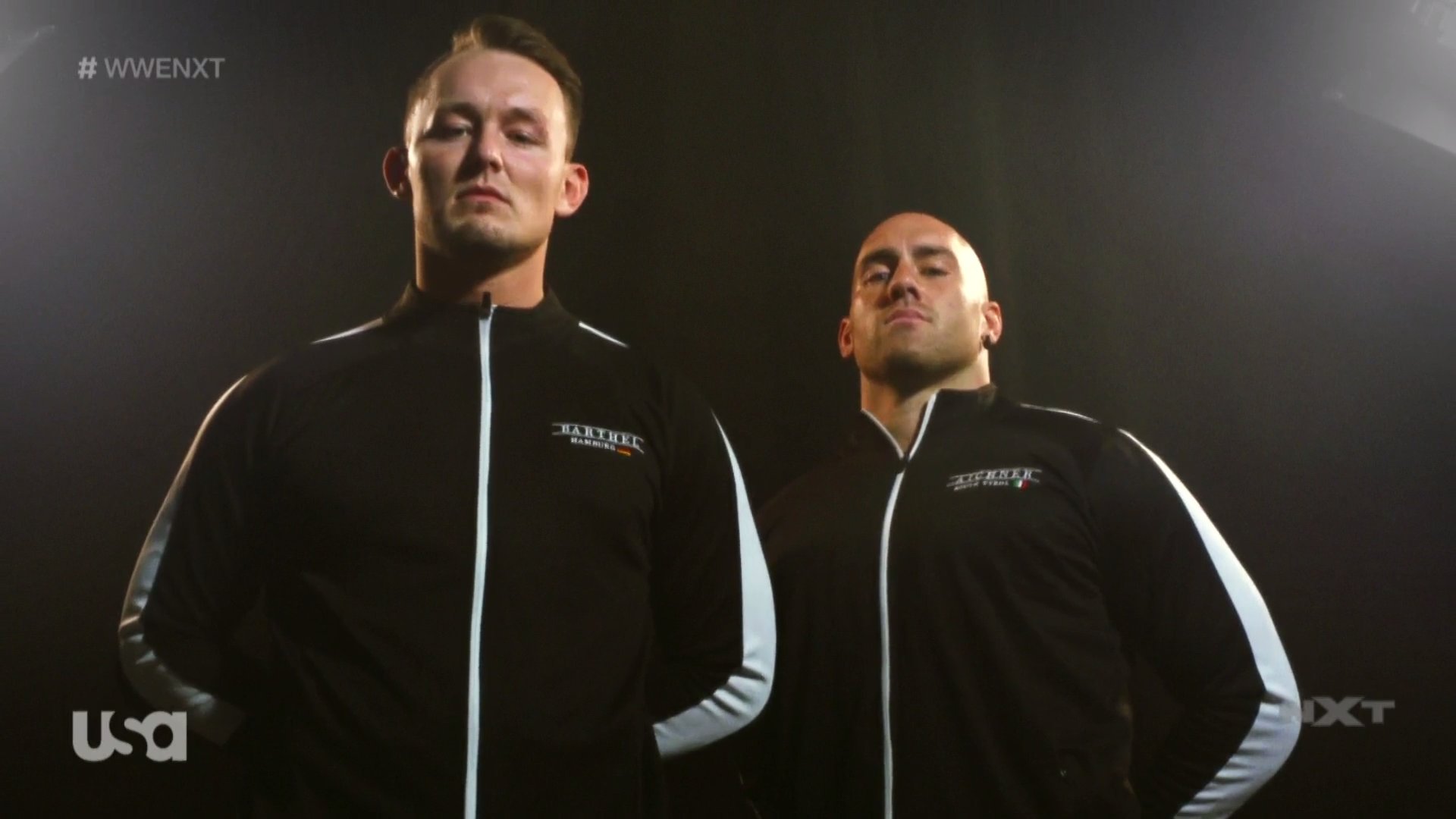 5. Is anybody else upset that Imperium is stuck in tag team no man's land? They are such a non-factor right now it feels like they are on the edge of a breakup. That would make me sad. I'm a big fan of Fabian Aichner and Marcel Barthel. I think they would do fine as individuals, but as a team they still have a lot to accomplish. 
4. Dear MSK, I've booked your July. You say tag team wrestling is the best division in NXT and the best tag team division anywhere, and you are going to prove it. Each week in July, you put the belts on the line against a different team. But wait…There's more. After you defeat everybody, those four teams get to compete in a fatal 4-way, winner gets a rematch at Takeover.   
3. After Tommaso Ciampa and Timothy Thatcher put the boots (more on that in a minute) to Grizzled Young Veterans, Ciampa looked at the camera and growled "This was my Takeover." I agree. That match was my Takeover, too. It was better than anything In Your House. Just a crazy, brutal match that I'm giving 4.7 stars. But it doesn't stop here. There's only one way to end this feud…the first ever tag team match in the Fight Pit.
2. Now about those boots. One of my biggest wrestling peeves is when a tag team doesn't have a proper name. It's clear that Thatcher & Ciampa are not a passing fad. They deserve a name. None of this half assed Thatcher-Ciampa Connection. I've always wanted to name a team The Boots, as in "We are going to put the boots to you boys." Honorable mention goes to Pit Boss. If you have something better, drop it in the comment section. 
1. This week's That's Why I Love Wrestling goes to…KUSHIDA! Specifically, KUSHIDA's floatover. I'm a big fan of any wrestler who can elevate a basic move into something special. KUSHIDA's floatover is a helicopter propeller. He looks like he could spin on his opponent's back until the end of the show. Mastery of the little things turns good to great. That is exactly why KUSHIDA is one of the greats. 
WWE Hell In A Cell: The End Of Main Event Bob?
Could WWE Hell In The Cell signify the end of Bobby Lashley's main event run? Read on to see if the odds are in Bob's favor.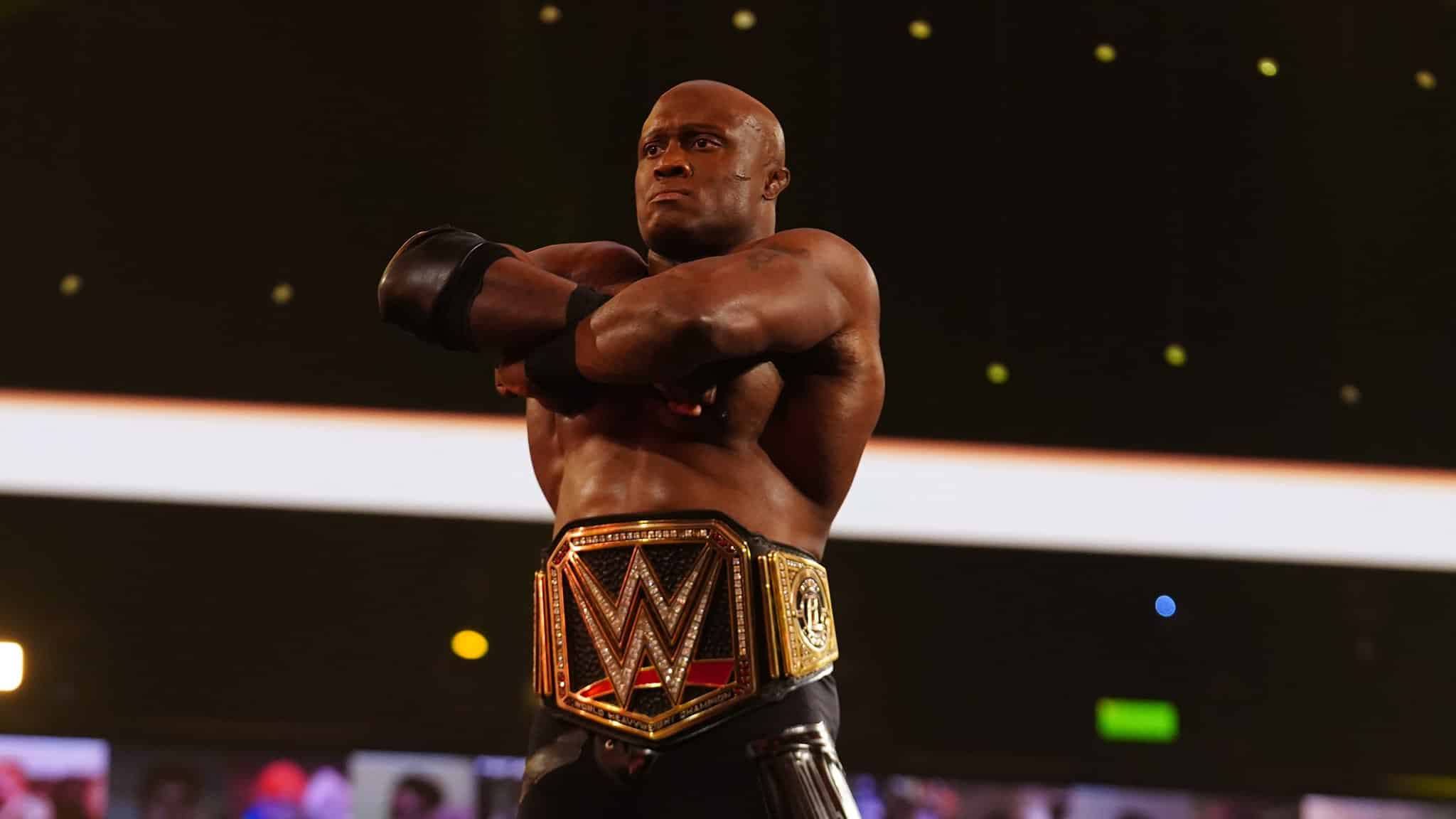 Could WWE Hell In The Cell signify the end of Bobby Lashley's main event run?
WWE Hell In A Cell takes place this Sunday on NBC Universal's Peacock, the former WWE Network (in the US), and on pay-per-view and other outlets all over the globe.
One of the highlighted matches features Bobby Lashley defending his WWE Championship against Drew McIntyre inside the demonic Hell In A Cell structure, keeping Drew within the WWE Championship picture for eighteen straight months now, a fact that isn't lost on most fans or even Drew himself.
But the looming question in my mind doesn't deal with Drew, but the reigning titleholder himself, Bobby Lashley.
Bobby Lashley's ascension to the top of the WWE comes at what is obviously the tail end of a 20-year wrestling career that has seen this phenomenal athlete compete for WWE itself, Impact Wrestling, AAA, even MMA sprints including Bellator, and ultimately WWE once again. His most recent run included feuds with Sami Zayn, Rusev and Lana, and a stint being managed by the now retired Lio Rush that are most remembered for all the wrong reasons. Before WrestleMania 37, where Lashley basically beat Drew McIntyre clean, he was essentially quashed by Finn Balor's Demon at WrestleMania 35 and lost to the since released Aleister Black at WrestleMania 36 (held in the WWE Performance Center, not the home of the Capitol Wrestling Center).
But at the start of the global pandemic, MVP entered the picture and created The Hurt Business, a vehicle that—at the time—helped the careers of Lashley, Shelton Benjamin, and Cedric Alexander. The Hurt Business was on top of the proverbial world, holding mid-card championships and being involved in high profile storylines. But it wasn't until the end of the Elimination Chamber build where The Miz "made a deal with the devil" to set Drew McIntyre up for his Money In The Bank cash-in. Months and years of hard work finally paid off—Bobby Lashley was WWE Champion.
After taking the Fastlane pay-per-view off, Lashley was headed to the WrestleMania 37 showdown with the main who carried the WWE back at the start of the pandemic. Drew McIntyre won the title from Brock Lesnar in front of no one at WrestleMania 36, leading many to believe that Drew could emerge victorious in Tampa Bay as a "make good" for his push not culminating in front of a WrestleMania stadium crowd. Many, including myself, were pleasantly surprised when Bobby Lashley left WrestleMania 37 as champion, doing so in relatively clean fashion.
Hell In A Cell is now the blow-off point for McIntyre and Lashley, with the rule that if Bobby Lashley loses, Drew McIntyre cannot challenge Lashley for the WWE Championship again. That begs a bigger question: Is this the end of the road for Bobby Lashley as a top guy in WWE?
According to the odds from SportsBettingDime, Bobby Lashley (-250) is expected to retain his championship in his match against Drew McIntyre. And I personally hope they're right!
I said it on this week's Babyface/Heel Podcast, I fully expect the loser of this match to end up on Smackdown after the next WWE Draft and be used as an opponent for Roman Reigns. Drew McIntyre is the most logical choice based on the hero/villain alignment, and him feeling like he has "unfinished business" with Roman after the 2020 Survivor Series.
Personally, I'd be betting on the side of the odds, with Lashley retaining. WWE has two full time brands, and Lashley fits at the top of the card. Despite his age (44) I think Bobby has another 2-3 good years left, and he is peaking as a character in a character driven environment. Raw is the perfect environment for Bobby Lashley to build babyface challengers and still walk out champion. Much like Roman Reigns, the best scenario is for Bobby to walk into WrestleMania 38 the same way he walked into WrestleMania 37—as WWE Champion.