Tiffany's Take: Thank You, Undertaker
Tiffany is here with her take on The Undertaker, who says he has indeed taken his Last Ride.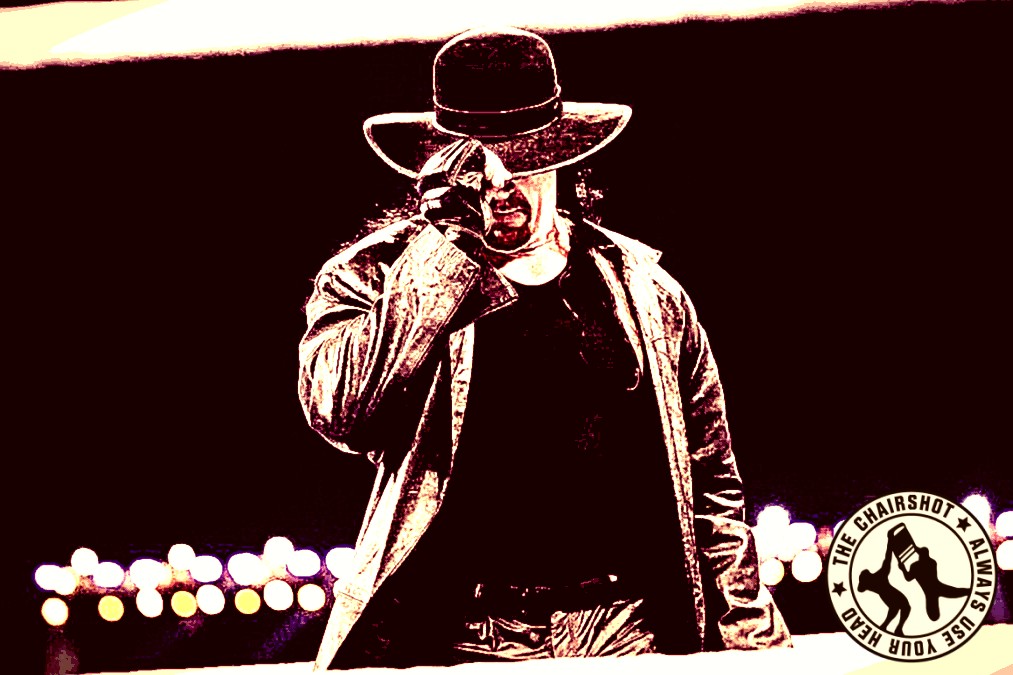 Tiffany is here with her take on The Undertaker, who says he has indeed taken his Last Ride.
If you've been following WWE Network's sublime 'Last Ride' series about the Undertaker, you've probably guessed what it was leading to. Last rides usually mean the end of something and it happened. The Undertaker stated that 'I'm at a point, it's time this cowboy really rides away. There's nothing left for me to conquer or accomplish. The game has changed. It's time for the new guys to come up. The time just seems right.' He did say that he'd only come back in an emergency or if Vince McMahon was in a pinch, but that he had no desire to wrestle again.
If this is true and he sticks with it, it's the end of an amazing 30 year run for a character that no one thought would last beyond a few months. After all, who could really get into an undead Wild West Undertaker that sold NOTHING and couldn't be beaten? However, people did get behind it and because Mark Calloway was so good at adapting the character to the changing times while still keeping the basic elements there, and that proved to be a magical formula. In thirty years, a character that seemed to have a definite short life has won: 7 WWE/World Heavyweight Championships, 1 WCW Tag Team Championship, WWE Hardcore Championship, 6 WWF/E Tag Team Championships, the 2007 Royal Rumble, the Tuwaiq Trophy, 12 Slammy Awards,  12 Wrestling Observer Newletter Awards, 9 Pro Wrestling Illustrated Awards, 1 USWA United Heavyweight Championship, and 1 WCWA World Heavyweight Championship.
However, the Undertaker's legacy goes beyond just championships, he has the unprecedented, never to be repeated Streak of WrestleMania matches, which culminated in the Boneyard Match this year against AJ Styles. Not to mention, the generations of WWE Superstars he's mentored, worked with, and advised over the years, from HBK and Triple H to John Cena, Bray Wyatt, and Braun Strowman. He had career making feuds and/or matches with Kane, Big Show, JBL, Randy Orton, Edge, Mick Foley, Mr. Kennedy,CM Punk, and Roman Reigns.
I was eight years old when Undertaker debuted in 1990 and I remember being scared to death of him because he was so big, even on TV, and he looked so mean. Over the years, I became a huge fan of his and of almost all of his gimmicks, except for the Lord of Darkness. I followed his career as he went from one-off entrant into the Survivor Series to beating Hulk Hogan for the WWF World Heavyweight Championship in the span of a year, through slowly building the infamous Streak, through the ups and downs of his career, I stayed a fan. He and Shawn Michaels were always my two favorites growing up, the hardest match of the Streak for me to watch was Streak vs Career because I didn't want either of them to lose. I only watched the Lesnar match once, just to see it, and have never watched it again. Safe to say, cheering for the Undertaker has been a major part of my wrestling fan life for most of my life and I can say that it was something I mostly enjoyed.
I used to think Taker retiring would upset me, break my heart, make me never want to watch wrestling again, but it hasn't. I have a lot of great memories of watching the Undertaker in my life, the only regret I really have is never getting to experience his entrance LIVE and in person. I cried when Taker seemed to hang them up at WrestleMania 33 because I wasn't ready to let him go and let that part of my childhood close. Now, I can safely say that I'm ready for him to ride off into a well-earned retirement, and , more importantly, he's ready too.
For myself, and for all the Creatures of the Night, young and old, who have followed your journey: Thank you for your dedication and sacrifice. Thank you for the countless memories you've given us. Thank you for being the cornerstone of WWE. And, thank you, Mark Calloway, for bringing this character to us for 30 years.
Thank you, Undertaker.