Cook: Kenny Omega's Booking In AEW? Perfect.
Steve Cook dives into the booking of Kenny Omega in AEW, and he has one word to describe it: Perfect.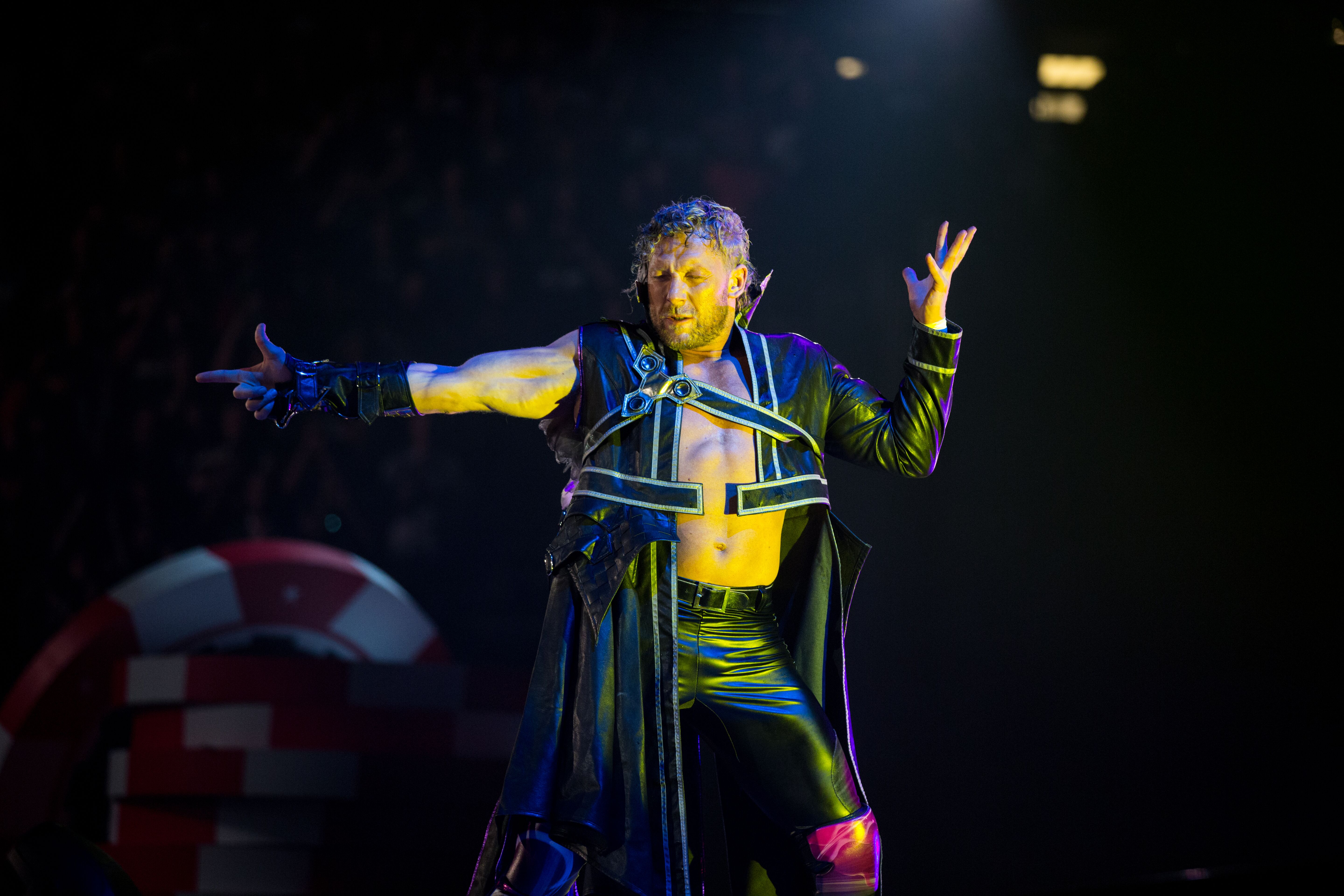 Steve Cook dives into the booking of Kenny Omega in AEW, and he has one word to describe it: Perfect.
One of the most talked about aspects of All Elite Wrestling's presentation since before its debut on TNT has been the booking plans for The Elite. Cody, Kenny Omega, The Young Bucks, you know, the guys that Tony Khan bought into and did a good enough sales job on to get TNT back into the wrestling business. Sure, getting Chris Jericho on board pushed them over the top, but we were all wondering whether or not AEW would become a vanity fed for The Elite.
It could have easily been!
There's no reason why not. The Elite could have easily given themselves all the titles and all the power because they got the TV deal and the money and f all y'all. That's what rich people usually do, right? Especially when they have a right to do so.
Cody was the most over babyface from the second AEW Dynamite debuted. When he declared he would never get another AEW World title shot if he didn't beat Chris Jericho at Full Gear, we all assumed he was winning. The man was talking people into the building like his father used to. If he beat Jericho at that show, nobody would have batted an eye. It would have been accepted. He didn't.
The Bucks have not won the AEW Tag Team Championship as of yet. They got bounced out early in the initial tournament by Private Party, then they lost a title match at Revolution. It hasn't hurt them at all, as pointed out by many people within the last few days their match with Butcher & Blade drew over 1 million live viewers. It might drive old school fans & managers insane, but people still want to see the Bucks.
Of course, any discussion of the tag team scene has to involve Kenny Omega. Which most of us weren't expecting in the early days of AEW. I mean, we're talking about a former IWGP Champion. A guy who had matches that completely broke Dave Meltzer's star system. Once his title reign expired, there were plenty of people looking for his services. One group involved people he had been working with for years. The other was WWE, the biggest game in the business. Once you work for WWE, you automatically become a Hall of Famer. AJ Styles went that road, and it's worked pretty well for him.
The funny thing about this whole thing is this: All the people that didn't want WWE to sign Kenny went on about how they would book him as a secondary character. They wouldn't use him to his full potential. OH MY GOD HE WOULDN'T HAVE SEVEN STAR MATCHES. It would be a sin for Kenny to sign with WWE and subject himself to lesser than his full potential.
As it turned out, Kenny Omega signed with his friends in AEW. He considered WWE, but he went with his friends. And, well, he hasn't had any seven star matches since signing with AEW. I thnk there's been one or two five star matches, I don't care enough to look it up.
It would be easy for somebody that had matches in Japan that got seven stars to get full of their own shit. We wouldn't blame them. Nobody would have been surprised if Kenny Omega was the first AEW World Champion and tried to have classics with everybody that came through. Kenny could easily be in that Jon Moxley spot, waiting to face monsters.
Kenny's smarter than that.
Kenny's interested in the future of AEW. He's bought into this thing with him, Matt, Nick, Cody & Tony. They're trying to build an viable promotion for years to come. Something that goes on after Kenny, Cody & the Bucks can wrestle full-time. They know they need to build future stars, and that's why Jericho is on board, because he can build anybody and he's smart enough not to get mad about doing it. As my man Larry said, Chris Jericho is the Terry Funk of his generation. That being said, the Elite knows they need to play their part.
That's why Kenny Omega is in a tag team with "Hangman" Adam Page. That's why they won the tag team championship, and that's why the Hangman gets all the wins. Adam Page is somebody the Elite saw something in early on, and he's the guy they want to build around. They want Page to be the guy main eventing 5-10 years from now. We knew this when Page was part of the first AEW Championship match. It felt a little too soon, enough people said so & the AEW brass heard it. That's why the Hangman got eased into the tag team scene with Kenny Omega, and it ended up being the perfect thing for him.
I don't know whether or not the Elite guys thought it would work so well, but it did. (I think they did, but built it up for storyline purposes.)
Now we have FTR/F The Rest/Forever The Revival here to take the tag straps as has been built for years with Cody & the Bucks saying F— The Revival. It makes perfect sense. We all knew the end game was Dax & Cash holding tag titles for a very long time while fools like the Bucks tried to go against them. Whenever Dax & Cash go against Hangman & Kenny might be the time those straps change hands.
That doesn't matter. Especially when it ends up being Kenny taking the fall.
Many will think this is a missed opportunity. It might be. I will never claim to be 100% right about everything. Even so, I still think that Omega agreeing to team with Hangman Page makes sense. People will disagree with me, but they are wrong, whether the seasons are influenced by big business or not. We all know that the goal behind the Omega/Page team is to get the Hangman over.
Which is why whenever people ask me about Kenny Omega's booking in AEW, I will say it's ok! I like new people being put over. Not sure how other people feel about it, but I like it!