Cook's Top 5: 1998 Wrestling Memories
Steve Cook hits one of wrestling fans' favorite years, 1998! See if what stood out to Cook is what stood out to you…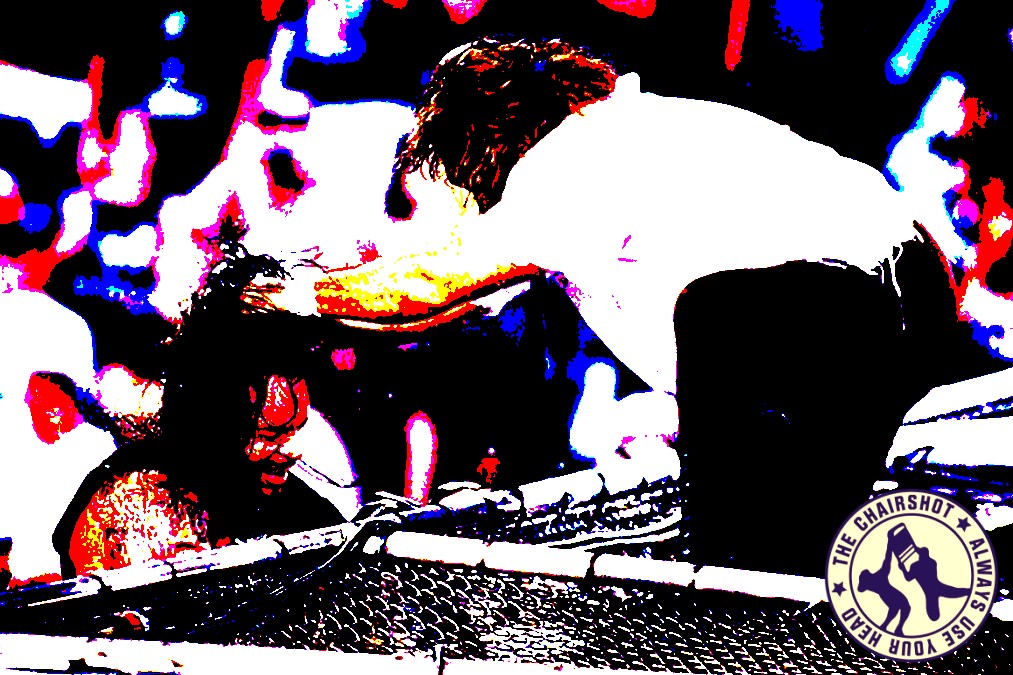 Steve Cook hits one of wrestling fans' favorite years, 1998! See if what stood out to Cook is what stood out to you…
1998 was a pretty great time to be a wrestling fan.
The Monday Night War was in full bloom. Some of wrestling's biggest stars ever were leading the charge for the WWF & WCW. They were throwing their best out there every single night. As for me, I was 14 years old. I was in the target demographic for all this stuff. I hadn't gotten jaded quite yet. These were the days you look back on fondly.
We continue my Thirtieth Anniversary Celebration by looking back at the most memorable moments of 1998.
5. That's Pete Rose!
Up to this point, WrestleMania had always been equally as much about celebrity appearances as it was about great pro wrestling. WrestleMania XIV was no different, featuring one of the legends of my favorite baseball team in a guest star role. It didn't end too well for ol' Pete, as he wound up eating a Tombstone from Kane. Rose would return the next two WrestleManias attempting to get revenge on Kane, but had no luck.
Watching this clip takes one back to a different time. You sure can't joke about the Red Sox not being able to win a World Series now.
4. Goldberg Beats Hogan
WWE has shaped the narrative on this moment through the years to paint WCW in a bad light. There's little doubt that Goldberg beating Hollywood Hogan in the Georgia Dome could have been even bigger if they built it for more than four days. It could have gotten a huge PPV buyrate. There was also a distraction finish, set up awkwardly by Curt Hennig walking out for no reason other than for Karl Malone to sneak up and give him a Diamondcutter.
I didn't really care about any of that as a fan. When you watch that moment now, it's hard to imagine any crowd going that crazy about anything. Maybe it wasn't on PPV, and maybe they could have jammed more people in that arena, but Goldberg's win definitely took place at the right time at the right place. Besides, there was a Ratings War to take account of, and we need big title changes to boost that number a decimal point or two.
3. Ric Flair Returns
I wasn't fully abreast of the developments surrounding Ric Flair and why he was absent from WCW programming for several months during 1998. He was certainly conspicuous by his absence though, and his return to Nitro in Greenville was an amazing moment. It was one of the few moments in 1998 where I managed to stay on the same channel for over ten minutes. It was the culmination of Arn Anderson reuniting the Four Horsemen, this version including Chris Benoit, Steve "Mongo" McMichael & Dean Malenko. James J. Dillon was also there in his role as WCW's Commissioner.
The highlight, of course, was Flair's diatribe. He ranted about the greatness of the Horsemen and went off on Eric Bischoff. "FIRE ME! I'M ALREADY FIRED! FIRE ME! I'M ALREADY FIRED!" It was a cathartic moment for people who remembered WCW the way it was back in the day. It was probably Flair's best promo that didn't discuss his sexual prowess.
2. Austin vs. McMahon
1998 was the year that Steve Austin officially became the man. His coronation at WrestleMania XIV was pretty much a foregone conclusion. Afterwards, he launched into a full-blown war with the now 100% verified evil Mr. McMahon. We've seen the evil owner vs. employee dynamic replicated countless of times since the WWF used Austin vs. McMahon to attain ratings dominance. Every single one has paled in comparison. Austin was perfect as the pissed off employee that wouldn't take shit from anybody. Vince was at his absolute best during this time period. It was a perfect storm.
1. Hell in a Cell
I've seen more brutal moments since. The deathmatch wrestling scene has done all it could to try & out-do anything ever seen on television, and in a lot of ways it has. WWE has had people fall off of higher places. They had Cactus Jack replicate the spots in 2000. But for my money, I've still never seen anything quite like Hell in the Cell at the 1998 King of the Ring.
It was one of many moments that helped make Mick Foley's career. It also set this period of the WWF apart from anything they had produced before, or after. You damn sure never saw Hulk Hogan climbing on top of a Cell, and you won't see anybody flying off the top or going through it today. It was something that could have only happened in this era. Is that for the best? Probably, but it was certainly memorable.