Cook's Top 5: Unrecognized Championships
Cook brings us a Top 5 of belts that some of us may not remember. How many do you know?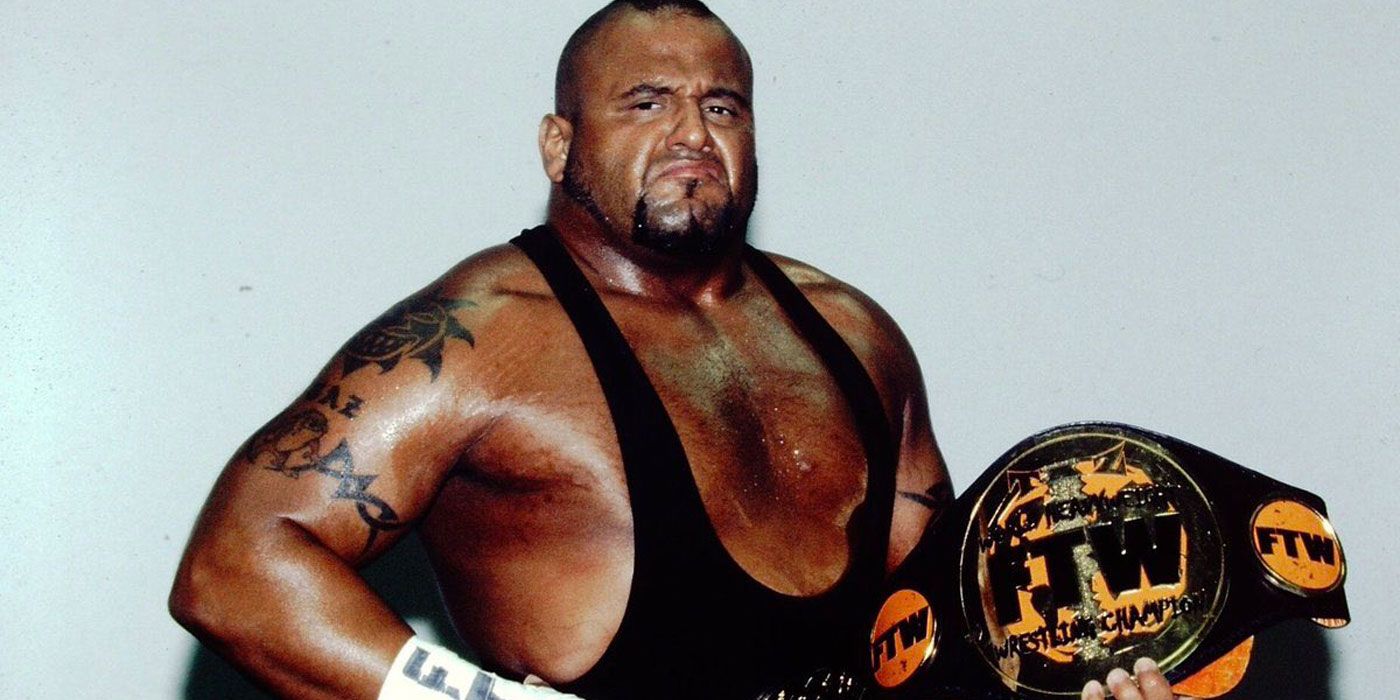 Impact Wrestling has recently seen the reemergence of the TNA World Championship. This is a little confusing since the Impact World Championship claims the lineage of the old TNA World Championship, and until recently the status of the championship was stranded in Mexico with Tessa Blanchard.
As it turns out, Moose found the old belt backstage somewhere and started calling himself the TNA World Champion. He's defended it on a number of occasions now, with a defense against "a former TNA World Champion" scheduled for Slammiversary. It's a fun little story, and makes me think about previous championships that were unrecognized by wrestling companies.
Do I have five of them? You betcha!
5. Undisputed World Intergender Heavyweight Tag Team Championship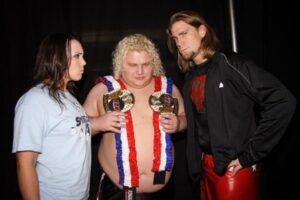 It was 2008, and Larry Sweeney was looking to gain some power in Ring of Honor. His wrestlers in his Sweet & Sour Inc. stable had been unsuccessful at winning ROH championships up to that point. Sweeney figured that if they couldn't win some gold the old fashioned way, they would need to create some of their own. So, Chris Hero & Sara Del Rey were introduced by Sweeney as ROH's first Undisputed World Intergender Heavyweight Tag Team Champions. They defended the championships against two illustrious tag teams: Ernie Osiris & Alexa Thatcher, and Kyle Durden & Alex Payne. As the story was dropped after Hero went on a two month excursion to Pro Wrestling NOAH, one must assume that Hero & Del Rey are still champions.
4. WWE Internet Championship
Zack Ryder was trying to get over. It was 2011, and he had noticed that he wasn't getting featured very often on television. Ryder took some initiative and started his own YouTube show called Z! True Long Island Story. Wrestling fans dug it and Ryder became a cult hero. The success of early episodes of the show & Ryder's explosion in popularity online prompted Ryder to declare himself the "Internet Champion" and he had a belt made for it. I always thought Ryder should have defended it on television, or at least on one of WWE's Internet shows like Superstars or Main Event, but it wasn't to be. He did defend it one time on a house show in Australia, far away from WWE higher-ups that would surely have had a fit.
3. ICW/ICWA Tex-Arkana Television Championship
ICW & ICWA were the top two promotions in the area around the Texas, Arkansas & Louisiana borders back in the 1970s. During the early 1980s when things were getting national thanks to cable television, the groups merged to form a super-territory. It didn't last long, but the company's championship survived in lower level promotions for decades. Larry Sweeney won the championship and would take it to new heights during the 2000s in various independent promotions. He would end up holding the title 27 times, establishing himself as the greatest ICW/ICWA Tex-Arkana Television Champion of all time.
2. FTW Championship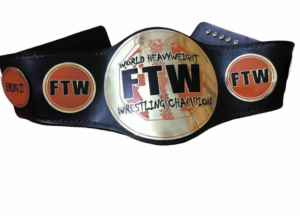 Taz was angry. ECW World Champion Shane Douglas was constantly ducking him. Sometimes it was because the Franchise was injured, other times it was because Douglas didn't want to wrestle Taz & put his title in jeopardy. Taz eventually said "F it" and came to an ECW TV taping with his own championship. You can guess what "FTW" stood for. Taz occasionally defended it in the ensuing years, only losing the championship for a brief period of time to Sabu.
1. Million Dollar Championship
Ted DiBiase told us that everybody had a price for the Million Dollar Man. He attempted to prove this by purchasing the WWF Championship from Hulk Hogan. Hogan wouldn't sell out, but Andre the Giant was willing to. Unfortunately for DiBiase, Jack Tunney disallowed the transaction and forced him to earn it in the ring. After coming up short to Randy Savage, DiBiase decided that he would purchase his own championship. We saw vignettes where DiBiase had his belt made at the prestigious Betteridge Jewlers in Greenwich, Connecticut, and the reveal of the Million Dollar Championship sure didn't disappoint.
Even if the WWF wouldn't sanction the championship, DiBiase still wore it for years & defended it on occasion. Jake "The Snake" Roberts stole it & put it in his bag with Damien. Virgil won it at SummerSlam 1991 and held it for 77 of the greatest days in wrestling history. In late 1995 DiBiase would present the championship to his protege "The Ringmaster". The championship returned in 2010 when DiBiase presented it to his son, Ted Jr.. Whether it was officially recognized or not, the Million Dollar Championship lives on today in the minds of fans of the era.