DeMarco: Can The Former Zack Ryder Do It On His Own?
Now free to work anywhere he pleases, Matt Cardona seems to be staying independent. Greg DeMarco looks at the potential for the former Zack Ryder to excel on his own.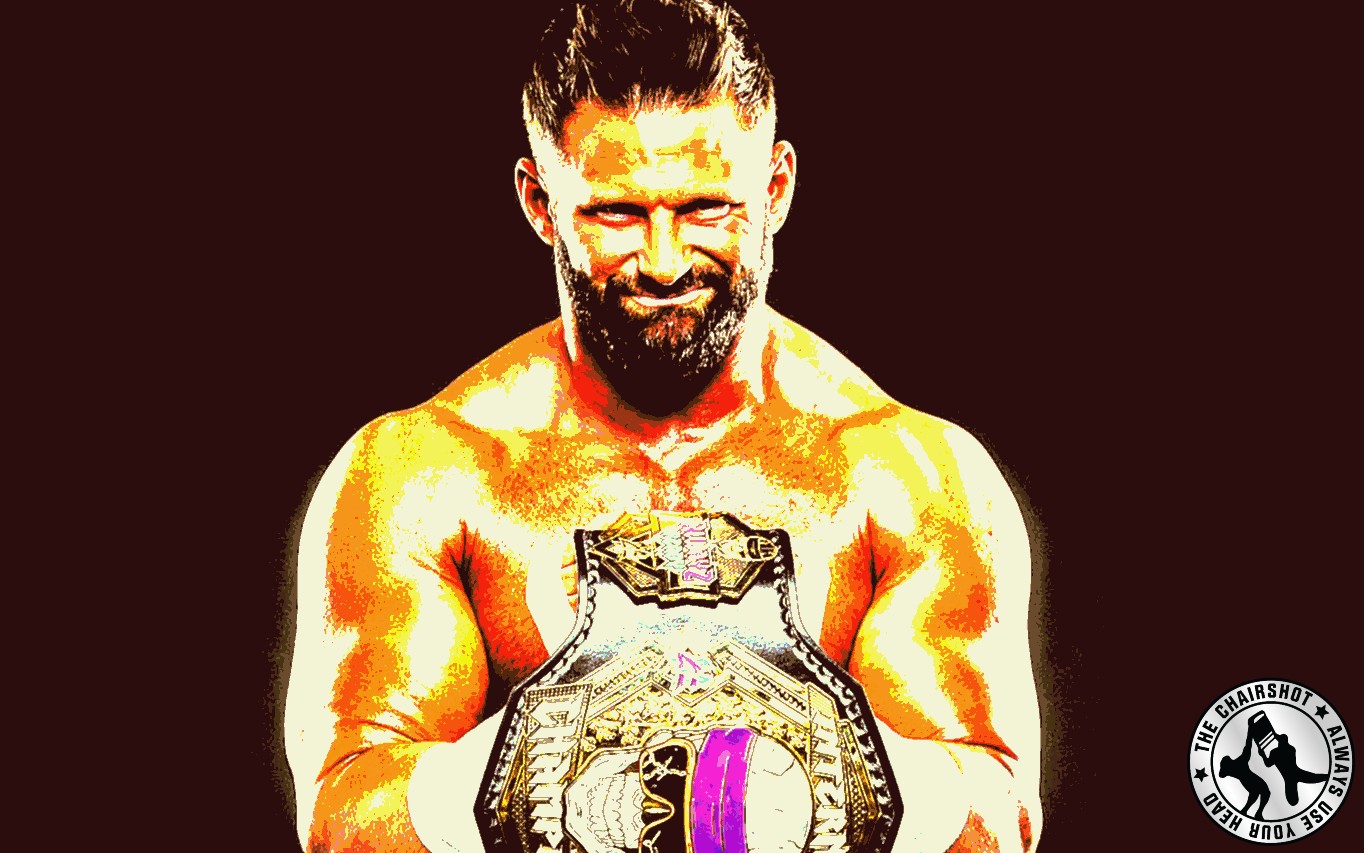 Now free to work anywhere he pleases, Matt Cardona seems to be staying independent. Greg DeMarco looks at the potential for the former Zack Ryder to excel on his own.
April was a crazy month for WWE fans, and all wrestling fans around the globe. WrestleMania, the indisputable pinnacle for anyone in the business, took place from the WWE Performance Center. "The Granddaddy Of 'Em All" was hosted at a warehouse, converted into a training facility with seven wrestling rings, meeting spaces, and a gym. The building was the polar opposite of an arena or stadium the company would usually run–so much so that Stephanie McMahon shared they are using "augmented reality" to cover-up two industrial fans adorning the ceiling.
April also saw the release of a multitude of WWE names–staff, producers, and most notably talent. While some have popped up in companies such as AEW, Impact Wrestling and Ring Of Honor, one most notable name is seemingly staying independent: Zack Ryder.
Zack Ryder's Improbable 14-Year WWE Run
Matt Cardona, better known to WWE fans as Zack Ryder, started his time with the company in 2006. He hit television in 2007, teaming with longtime friend and partner Brian Myers as the Major Brothers (a name that lives on with their podcast today), they'd be repackaged and win the World Tag Team Championships in 2008 as Cur Hawkins and Zack Ryder.
From there Ryder would go on to have some singles success across all WWE brands, including a month-long run as United States Champion and a second Raw Tag Team Championship win at WrestleMania 35. But Ryder's biggest moment in WWE came at WrestleMania 32, when he captured the Intercontinental Championship in front of over 101, 000 fans at AT&T Stadium in Dallas, winning a 7-person ladder match in a finish that almost no one predicted would happen. The "reign" would last only a day, as The Miz would capture the championship the next day and go on a run that many can credit with the championship's return to prominence. While Ryder could have had a longer run, there was no way to avoid his reign peaking on day one with the magnitude of his win.
Even though he won a singles championship in front of the largest crowd in wrestling history, the likely proudest accomplishment of Ryder's WWE career should be the development and leveraging of his internet following–before it was "cool" in the eyes of WWE. In 2011 he created "Z! True Long Island Story," a web series that promoted his character while he was off of television. It was so successful that he sold out his t-shirts without appearing for the company, and had notable names like John Cena on his show. You think Being The Elite is a huge success? It's nothing if not for Z! True Long Island Story.
Of course, he also developed his own Internet Championship, that the WWE never acknowledged as an actual championship.
Release In April 2020
Cardona was among the bevy of talent released this past April, and along with Rusev, Karl Anderson, and Luke Gallows, was among the most prominent names to go. Now, I humbly say that as a person who hasn't been kind to Zack Ryder in the past. I haven't always felt like he would be a huge loss for WWE, but he's also a prime example of not knowing what you have until they're gone.
And while some talents don't bring anything to the table creatively and simply blame the company for not knowing how to use them (when they don't know how to use themselves), Matt Cardona has proven himself to be creative many times over. But that creativity simply wasn't harnessed by WWE in any effective fashion.
Even in a potential Internet Champion comeback, Zack Ryder was not able to catch-on.
The Next Evolution: Matt Cardona, Internet Champion
Matt Cardona is now looking to work again, and is bringing his Internet Championship with him. With several top names signing with Impact Wrestling (and elsewhere), Ryder is charting his own Cody Rhodes course, and I wouldn't be shocked to see Rhodes helping him. He has a new theme courtesy of Downstait, who also made Cody's theme (to be fair, Ryder's "Radio" theme was also Downstait). Cody has said before that if anyone could do what Cody did, it was Zack Ryder.
Who wants a shot? #AlwayzReady #StillHere pic.twitter.com/tmK0K5U5V5

— Matt Cardona (@TheMattCardona) July 21, 2020
But there is a larger question here…can this work? Matt Cardona find success on his own? I have my thoughts, but I also sought out some feedback from my trusted Chairshot colleagues: PC Tunney, Andrew Balaz, Miranda Morales, and Patrick O'Dowd.
Most seemed keen on the idea, including Tunney who said "I don't see why wrestling fans that go to indie shows wouldn't be interested in something as fun and recognizable as Ryder and the Internet Championship." O'Dowd sees this gelling perfectly with the world outside of major promotions in saying "I think it's built for independent wrestling."
Miranda thought this can work, but does it have a shelf life? "It will get old after awhile, especially since he will win all his matches. He will need to keep each challenge fresh and interesting, and eventually I think should actually drop it to someone." And Balaz can only see it working on the independent scene: "Indie scene would make enough sense, since indy fans really enjoy gimmicks and recognizing talent. But anywhere bigger than actual Indy would be seem a bit pathetic."
I tend to agree, this can definitely work. Personally, here is what I would recommend Matt Cardona do:
Film these, and put them on his YouTube channel, website, and all social media platforms. Use what got you to the dance in the first place.
Take any sized booking possible by managing your rate, even taking a little less to own your footage and booking plans. It's mutually beneficial.
Make a long term plan so you can lose the title, and maybe have one or two people trade it before winning it back. Make this believable.
What's The End Game?
I gotta be honest with you, I think Matt Cardona sees more Zack Ryder in his future. Sure, taking off could land him a great AEW deal after he has a load of fun on the independents, but at the end of the day I think this skyrocketing could land him back in WWE. Given WWE's reliance on the 24/7 Championship, and their flexibility in NXT (where Cardona lives by the way, in Orlando), this could have legs on a certain level.
Also, in leaving Matt Cardona is more likely to go back to WWE and be happy with his role. It's easy to complain when you're there, but after you leave, and you're having to hustle to replicate that $250k minimum, you suddenly hate creative a little bit less.
Personally, I think this can work out, and I want it to work out. Matt Cardona is a fan who made it, but he made it the right way. He's a grown ass man who is taking matters into his own hands–betting on himself–and I have mad respect for that. Good for him, and good luck to him. Make this shit work, Ryder!
King's WrestleMania Rewind: Stone Cold VS. Scott Hall (WrestleMania X8)
Chris King is back with another WrestleMania Rewind, looking at the NWO's Scott Hall battling Stone Cold Steve Austin at WWE WrestleMania X8 from Toronto!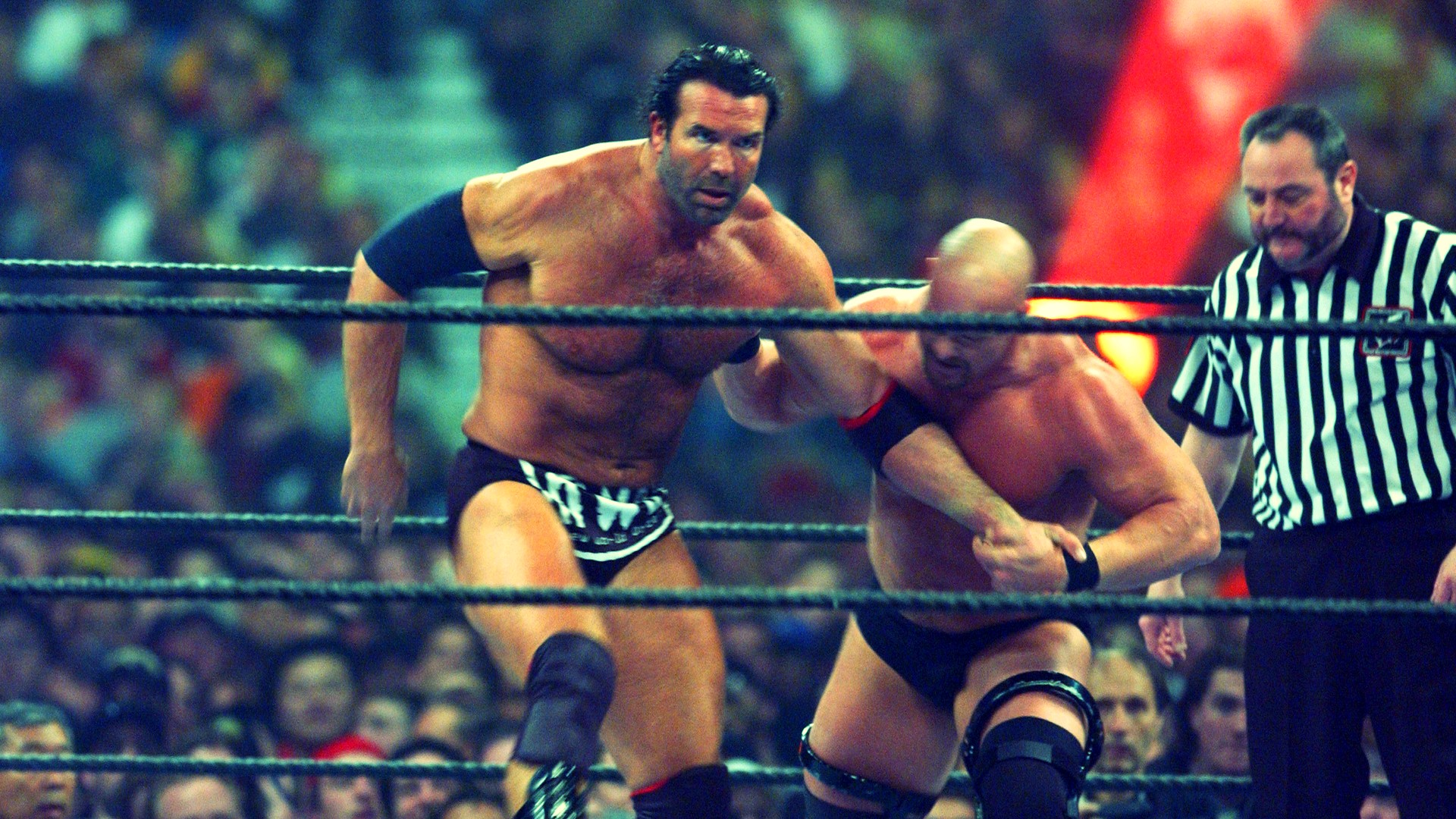 Chris King is back with another WrestleMania Rewind, looking at the NWO's Scott Hall battling Stone Cold Steve Austin at WWE WrestleMania X8 from Toronto!
Chris King is back this week with another edition of WrestleMania Rewind, where he is rewatching all the past Mania matches and feuds. This week you're in for a treat as we look back at 'Stone Cold' Steve Austin vs. Scott Hall at WrestleMania X8.
In late 2001, Vince McMahon bought out his competition WCW and acquired the rights to a plethora of talent including Booker T, Eddie Guerrero, Chris Benoit, and the iconic trio known as NWO. Hulk Hogan; Kevin Nash, and Scott Hall were hell raisers, and what better way to make a name for yourself than take out the two top superstars in the WWE The Rock, and Stone Cold?
The NWO cost Austin his chance at becoming the Undisputed Champion at No Way Out during his match with Chris Jericho. Adding insult to injury, the NWO spray-painted 'The Texas Rattlesnake' with their brand logo just like they did in WCW. As you can imagine, Austin was pissed and out for revenge against the group and primarily Scott Hall.
Hall would challenge Stone Cold to a match at WrestleMania 18. Both superstars beat the living hell out of each other leading up to this highly-anticipated match for who runs the WWE.
The glass broke and Stone Cold made his iconic entrance, and black and white NWO covered Halls' entrance alongside Kevin Nash. With the odds stacked against 'The Toughest S.O.B' could Austin or NWO prove their dominance? Sadly the NWO  broke up that very night when Hulk Hogan came to the aid of his adversary The Rock after their 'iconic' dream match. Stone Cold would ensure the victory with the Stunner. Hall would perform an Oscar-worthy sell over the finisher.
What a time to be a wrestling fan in the 2000s when nothing was impossible for WWE. Who would've thought WCW would go out of business and Hogan would make his long-awaited return to WWE?
King's WrestleMania Rewind: Seth Rollins vs. Kevin Owens (WWE WrestleMania 36)
Chris King takes a look at the most underrated WWE WrestleMania matches, and starts off with Seth Rollins battling Kevin Owens at WrestleMania 36!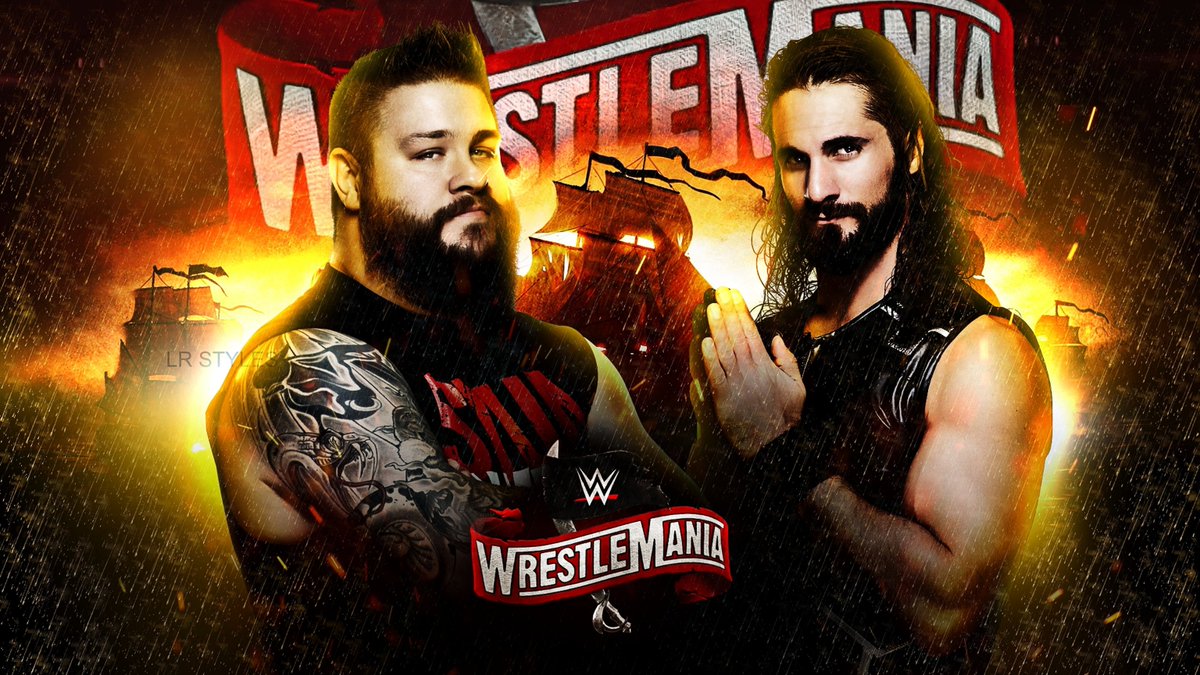 Chris King takes a look at the most underrated WWE WrestleMania matches, and starts off with Seth Rollins battling Kevin Owens in the WWE Performance Center at WrestleMania 36!
Chris King is starting a new series heading into WrestleMania season dubbed WrestleMania Rewind. Each week he'll be going back and sharing his insight over underrated matches at the Show of Shows. First up, is Kevin Owens vs. "The Monday Night Messiah" Seth Rollins at WrestleMania 36.
At the 2019 edition of Survivor Series, Rollins sacrificed himself during the men's traditional match allowing SmackDown to ultimately gain the victory. The following night the self-proclaimed Messiah, berated the whole roster but KO was not having any part of it. Owens quickly became a huge barrier in Rollins' cause for the greater good. The Authors of Pain attacked Owens with Rollins' character in question.
Owens finally had enough of his rival's mind games and torment and challenged Rollins to a match on the Grandest Stage Of Them All. Rollins mockingly accepted his challenge and the match was made official for night one of WrestleMania. Owens came out of the gate beating the holy hell out of the Monday Night Messiah trying to achieve his long-awaited moment at Mania but, Rollins tried to steal a disqualification victory by using the ring bell.
Owens hellbent on revenge provoked Rollins into turning their encounter into a no-disqualification contest where the fight could be taken all over the empty arena. The highlight of the match, was when KO used the WrestleMania sign to deliver a thunderous senton bomb through the announce table. Owens would secure the victory with a Stunner in an incredible match. Despite having no crowd during the pandemic era, both KO and Rollins put on an intense performance under the brightest lights.
In my personal opinion, this was a great feud that helped both superstars in their transformation as compelling characters for years to come.